More seniors than ever are hiring a caregiver for in-home help so that they can age in place. If you or a loved one are experiencing problems with the tasks of daily living but want to remain at home, an in-home caregiver may be the answer.
In-home care allows the person being cared for to avoid assisted living and remain where they are most comfortable, surrounded by the house and possessions they cherish while ensuring they are safe and healthy.
What Does an In-Home Caregiver Do?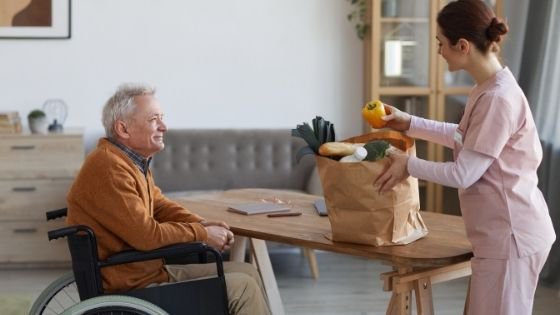 Understanding what type of care is provided by an in-home care provider will help prevent misunderstandings and ensure they receive the appropriate level of care for at-home,independent living. Caregiver duties and responsibilities can include the following:
Assist with personal care, including bathing, grooming, dressing, using the bathroom, and exercise.
Provide meals, including food preparation and assistance with eating if needed.
Household care such as light housekeeping, laundry, and retrieving the mail.
Shopping and other errands.
Give emotional support and companionship.
Assist with medications.
Provide a path to independent living for seniors still living at home.
You can either hire independent caregivers directly or through a home health services agency. The first step is determining your or your loved one's needs, including personal care, household care, emotional care, meals, and basic healthcare. Our eight tips for hiring a caregiver for in-home help will guide you through the crucial steps needed to find the right fit for your family.
Tips for Hiring an In-Home Caregiver for Your Senior Loved One
1. Determine Your Needs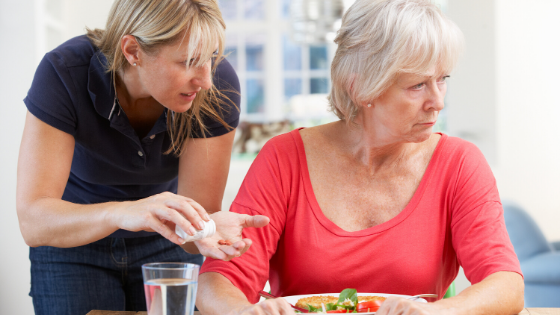 Each person needs something different from an in-home caregiver. This can range from help with light housekeeping such as dusting, to help with daily hygiene and dressing. If you aren't sure what is needed, a conversation with your primary care physician can help.
Take into consideration any special care needs such as dementia, Alzheimer's, or Parkinson's disease. Some conditions may require specialized skills from the home care provider. If your loved one has dementia or Alzheimer's, they may need a personal care provider with additional health care training to provide appropriate care. For many seniors,dementia and anger go hand-in-hand, so you need to find an in-home caregiver who responds appropriately and is compassionate to the limitations of someone with dementia.
Discuss whether hiring a caregiver for in-home help is a short-term or long-term care solution. Some home health care agencies provide one, the other, or both. It is best for you, your loved one, and the care provider to know and understand if the circumstances will change in the foreseeable future.
2. Independent Caregiver or Homecare Agency?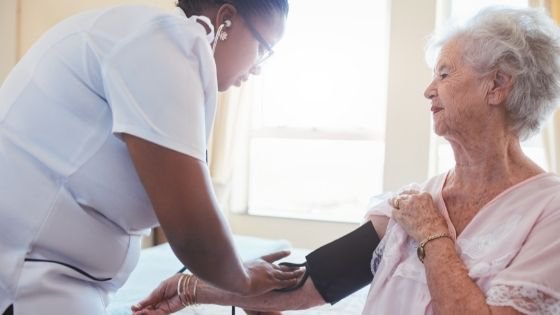 You can hire in-home caregivers independently or through a home care agency. If you need someone immediately or aren't sure how to find a good fit, it is a good idea to use an agency.
An independent caregiver is hired directly by you or your loved one. They typically aid with the activities of daily living (ADL), although some may be trained in medical tasks such as monitoring vital signs or dressing wounds. Pay rates vary widely depending on the training and skills required. You may pay less for an independent caregiver, and if you know the person and they have good references, you may be more comfortable with someone you know.
A home care agency provides employees to seniors. These are licensed agencies, and most are Medicare certified. This certification ensures that the agency meets federal guidelines. Some home care agencies provide a range of services from basic, non-medical care to in-home, skilled nursing care, depending on the needs of their clients.
While in-home care can be more expensive, you are assured that the provider has been fully vetted. In an emergency with your scheduled caregiver, a home care agency usually has backup care providers. If you don't have the time to do interviews or are worried that you don't know how to hire someone yourself, use an agency.
3. Provide Fair Compensation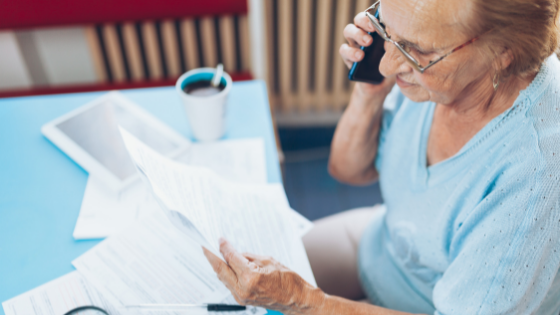 Hiring a caregiver for in-home help can impact your budget, but keep in mind you are paying for help with the safety, well-being, and happiness of your loved one. The alternative for many families is to put their loved one in an assisted living facility, which is also expensive. You should consider several things when determining compensation for an in-home caregiver, including:
The hours they work
The level of care provided
Years of experience
Cost of living in your area 
Whether there is Medicare coverage for some or all of their services
Whether you hire an independent caregiver or are hiring through a home care agency, be sure to follow the law. While it may be tempting to pay someone under the table, it's not a wise decision. Paying taxes properly when paying a home care provider provides the employee with workmen's compensation coverage, otherwise you could end up being sued if they are hurt on the job. You also protect yourself from charges of tax evasion. Random audits, a worker's compensation claim, or a caregiver applying for unemployment benefits can all lead to problems with the IRS.
Independent care providers are considered household employees, and you have to pay for their unemployment and Medicare taxes, and state and federal income taxes. This is a complex process. The Journal of Accountancy has an excellent article outlining the IRS requirements for independent caregivers.
If you hire through a home care agency, they are the employers and will take care of filing the appropriate forms, tax withholding, and paying any required taxes for their in-home caregivers.
4. Conduct a Caregiver Interview
Once you know what your needs are, interview potential candidates. This is best done early in the hiring process. Whether you're placing an ad, hiring through a friend, or working with an agency, a caregiver interview is essential. After reviewing the qualifications of potential employees, an interview including the person to be cared for, at least one other loved one, and the caregiver is a must to determine whether the individual is a good fit for your family.
Interacting with them helps determine whether the person's personality will mesh with the person they care for. It is also an opportunity to learn about how, when, and why they became an in-home caregiver and how they will handle potential problems. Put together a list of caregiver interview questions, including topics such as handling emergencies, backup care, and what they expect out of the job.
5. Don't Skip the Caregiver Background Check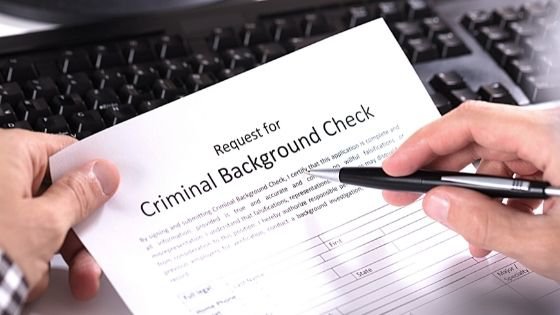 A home caregiver is providing essential assistance to someone you love and entering their home regularly. It is an absolute must to do a background check to ensure their safety and the safety of their home and possessions. You want to trust the person you're hiring, and knowing you've done a background check will give everyone peace of mind.
A background check for home care providers should be particularly detailed because the person works with the elderly and vulnerable. In most states, you can apply for a caregiver background check using the state's website. If you decide to do the background check yourself, there are websites walking you through the process. an agency specializing in background checks that will do the work for you. 
Get the most comprehensive type of background check, including any criminal arrests, convictions, reprimands, or warnings the applicant has received from law enforcement or the courts. The caregiver's fingerprints will be run through a national database to confirm identity and criminal activity. In-home caregivers hired through a home care agency have already had background checks done before being hired. When working with an agency, you may request a copy of the home care provider's background check.
6. Understand the Cost of an In-Home Caregiver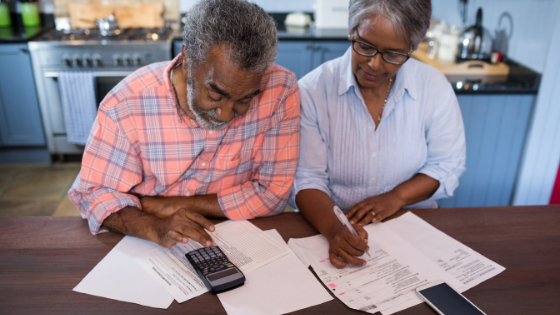 The cost of an in-home caregiver varies depending on where you live, but you can expect to pay a minimum of $25 an hour. Hourly pay is the most common and can save you money if you only require help for a few hours a day. For those who need round-the-clock care, a daily rate is sometimes used.
Medicare does not pay for in-home care except under strict conditions. If the assistance is for activities of daily living, it usually isn't covered unless your primary care  doctor prescribes the care or there is a medical component to the care. If the care being provided includes skilled nursing, physical or occupational therapy, or medical treatments, some or all costs may be covered. However, there are services covered by Medicare advantage health plans that traditional Medicare doesn't cover. Many supplemental options cover in-home care not covered by Medicare. For more information, visit the Medicare website. Check with you or your loved one's health plan provider to confirm what is and isn't covered.
If you are hiring through a home care agency, understand the billing cycle clearly. Some agencies may invoice on a weekly or monthly schedule. Ask if there are late fees and if service by your home care provider could be suspended in the event of late payment.
7. Discuss Your Plan of Care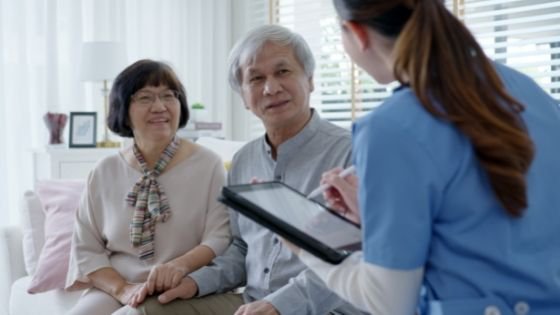 Your in-home care provider should be guided by a care plan that outlines what is and is not expected of the caregiver. Having a clear plan of care protects both the caregiver and the person they are caring for by clearly establishing parameters. The CDC has a downloadable Complete Care Form that is an excellent starting point.
Included in the plan of care should be:
All relevant information about the person being cared for, including medical information, emergency contacts (including doctors), information about daily habits
A clear outline of what duties are to be performed regularly
Goals for the individual being cared for (these might include eating better, going on a daily walk, more engagement with others, or other goals to improve quality of life)
Before hiring a caregiver for in-home help, review the complete care plan with them. If they have any questions or concerns, address those before hiring. This plan should be updated and reviewed annually.
8. Sign an Independent Caregiver Contract or a Contract with an Agency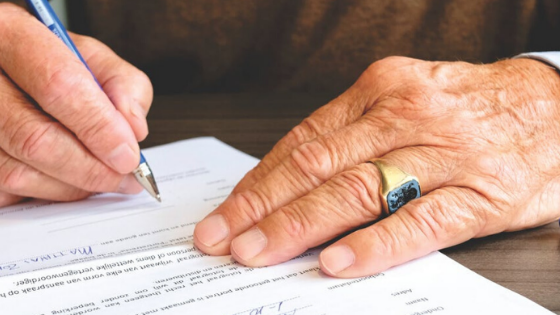 When hiring a caregiver for in-home help, prepare a contract for an independent caregiver. You need to have this on hand when hiring and make sure all concerned parties sign and date the agreement. The contract should include the compensation being paid, any vacation or comp time, the hours and schedule, grounds for termination of employment, a detailed list of duties, the start date of work, and any other agreed-upon details. It is a good idea to attach a copy of the Care Plan you've outlined for your loved one as well. 
If you are hiring through a home care agency, they will have a contract prepared for you to review and sign. If they haven't attached a copy of the Care Plan, ask that this be attached. Read through the contract carefully and ask any questions before signing and dating the contract.
Hiring a caregiver for in-home help can be a stressful process for all involved, but hopefully these tips will help. In addition, it is important to have a plan in place to mitigate caregiver stress and fatigue.
The One Medical blog is published by One Medical, a national, modern primary care practice pairing 24/7 virtual care services with inviting and convenient in-person care at over 100 locations across the U.S. One Medical is on a mission to transform health care for all through a human-centered, technology-powered approach to caring for people at every stage of life.
Any general advice posted on our blog, website, or app is for informational purposes only and is not intended to replace or substitute for any medical or other advice. 1Life Healthcare, Inc. and the One Medical entities make no representations or warranties and expressly disclaim any and all liability concerning any treatment, action by, or effect on any person following the general information offered or provided within or through the blog, website, or app. If you have specific concerns or a situation arises in which you require medical advice, you should consult with an appropriately trained and qualified medical services provider.