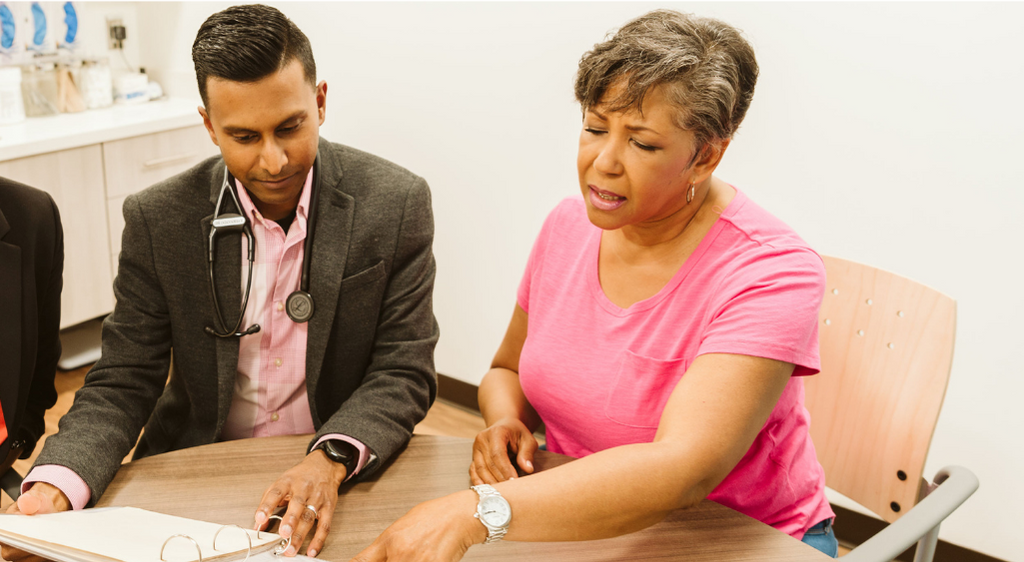 With Medicare's Annual Enrollment Period beginning in the fall, it is a great time to review your healthcare options. Read on to learn about Medicare Advantage and what it covers, as well as how to choose the best option for you.
Medicare Advantage Plan Definition 
Also known as Medicare Part C, Medicare Advantage (MA) is the comprehensive alternative to Original Medicare. Medicare-approved insurance companies sell these plans to Medicare-eligible patients. These plans may have monthly premiums or may require you to cover copays and coinsurance fees.
What is Original Medicare?
Unlike MA plans, Original Medicare (OM) plans are facilitated by the federal government, not private insurance companies. OM plans cover bothMedicare Part A and Part B, which covers hospital and medical costs like hospital visits, hospice care, certain doctors' visits and more. 
What does Medicare Advantage cover?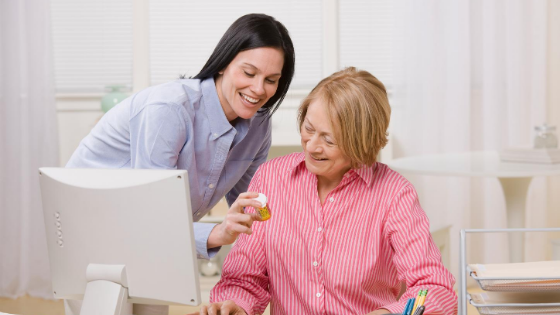 MA plans cover many services. These "bundled" plans include both Medicare Part A (hospital care) and Medicare Part B (outpatient care). More often than not, these plans also include prescription drug coverage. MA plans may also cover:
Adult day care
Home health aides
Home safety equipment
Meal delivery
Ride-share coverage
Respite care for caregivers
How Does a Medicare Advantage Plan Work?
Medicare Advantage vs. Original Medicare
Private insurance companies offer and sell MA plans. Medicare is federal health insurance that is offered by the government for those 65 or older.* By law, Medicare Advantage plans must cover everything that Medicare covers. However, Medicare Advantage can offer additional benefits. 
*Certain people with disabilities and people with ESRD may also qualify.
Medicare Advantage vs. Medigap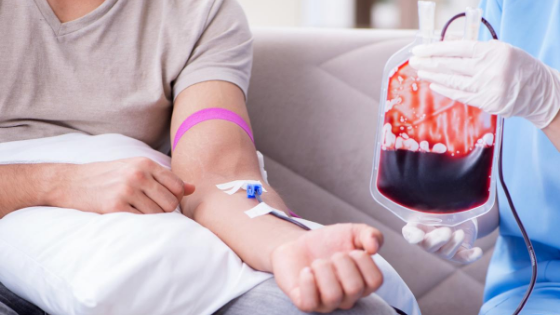 Private insurance companies offer Medigap plans. These plans can help with some costs that Original Medicare doesn't cover. They are often referred to as Plan F, Plan G, or another letter. Unlike MA plans, Medigap plans help pay for some costs and benefits that OM cannot cover. Medigap policies have varying degrees of coverage depending on which of the numerous plans you choose.
(via www.boomerbenefits.com)
What are the Advantages and Disadvantages of Medicare Advantage?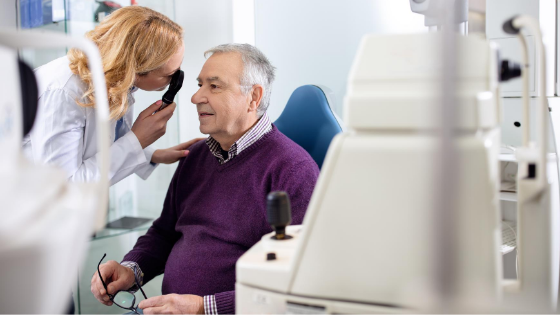 Medicare Advantage has several advantages. MA plans cover a large amount of benefits including Medicare Parts A and B. As well they cover additional benefits like dental, vision, and rides to doctor's appointments. Many MA plans cost $0 a month. They also have copays (also called a copayment). It is a flat fee for a healthcare service or prescription drug that is predetermined by a member's health insurance plan. However, these generally tend to have a lower total out of pocket cost than a monthly premium for a supplement or Medigap plan. Additionally, MA plans come with additional benefits not covered on Original Medicare or Medigap plans.  
Like anything, MA plans also have disadvantages that may impact what is right for you. Medicare Advantage plans typically require that you remain within an insurance company's provider network for care. Some HMO plans also require referrals from a primary care provider in order to see a specialist. Finally, while Medigap premiums are typically higher than Medicare Advantage, there are fewer unexpected costs. 
When considering a Medicare Advantage plan versus a Medigap plan, you should think about your current lifestyle and health goals. You can work with a licensed insurance agent who can help you evaluate your options.
When Can I Sign Up For Medicare Advantage?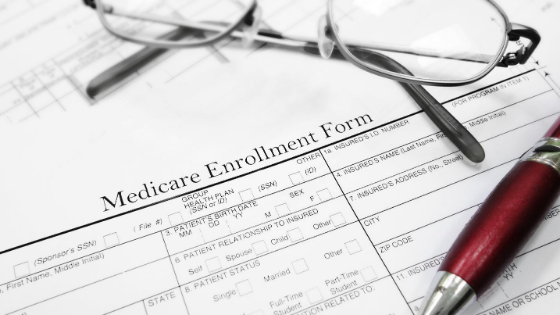 If you have already signed up for and have Medicare coverage, you can then sign up for a Medicare Advantage plan during the Annual Enrollment Period. Medicare's Annual Enrollment period begins October 15 and runs through December 7 every year, with coverage for your selected plan beginning on January 1. For more information on Medicare, Medicare Advantage and Annual Enrollment, check out ourMedicare & Health Insurance resource page.
The Annual Enrollment period can be a confusing time. There are many different plans to choose from, which is why we recommend sitting down with an insurance representative or agent to help choose the plan that best suits your lifestyle. 
At One Medical Seniors, we can recommend agents that our patients know and trust. We are happy to refer you to someone if you have insurance questions. If you are interested in learning more, reach out and we'll give you a call.
The One Medical blog is published by One Medical, a national, modern primary care practice pairing 24/7 virtual care services with inviting and convenient in-person care at over 100 locations across the U.S. One Medical is on a mission to transform health care for all through a human-centered, technology-powered approach to caring for people at every stage of life.
Any general advice posted on our blog, website, or app is for informational purposes only and is not intended to replace or substitute for any medical or other advice. 1Life Healthcare, Inc. and the One Medical entities make no representations or warranties and expressly disclaim any and all liability concerning any treatment, action by, or effect on any person following the general information offered or provided within or through the blog, website, or app. If you have specific concerns or a situation arises in which you require medical advice, you should consult with an appropriately trained and qualified medical services provider.