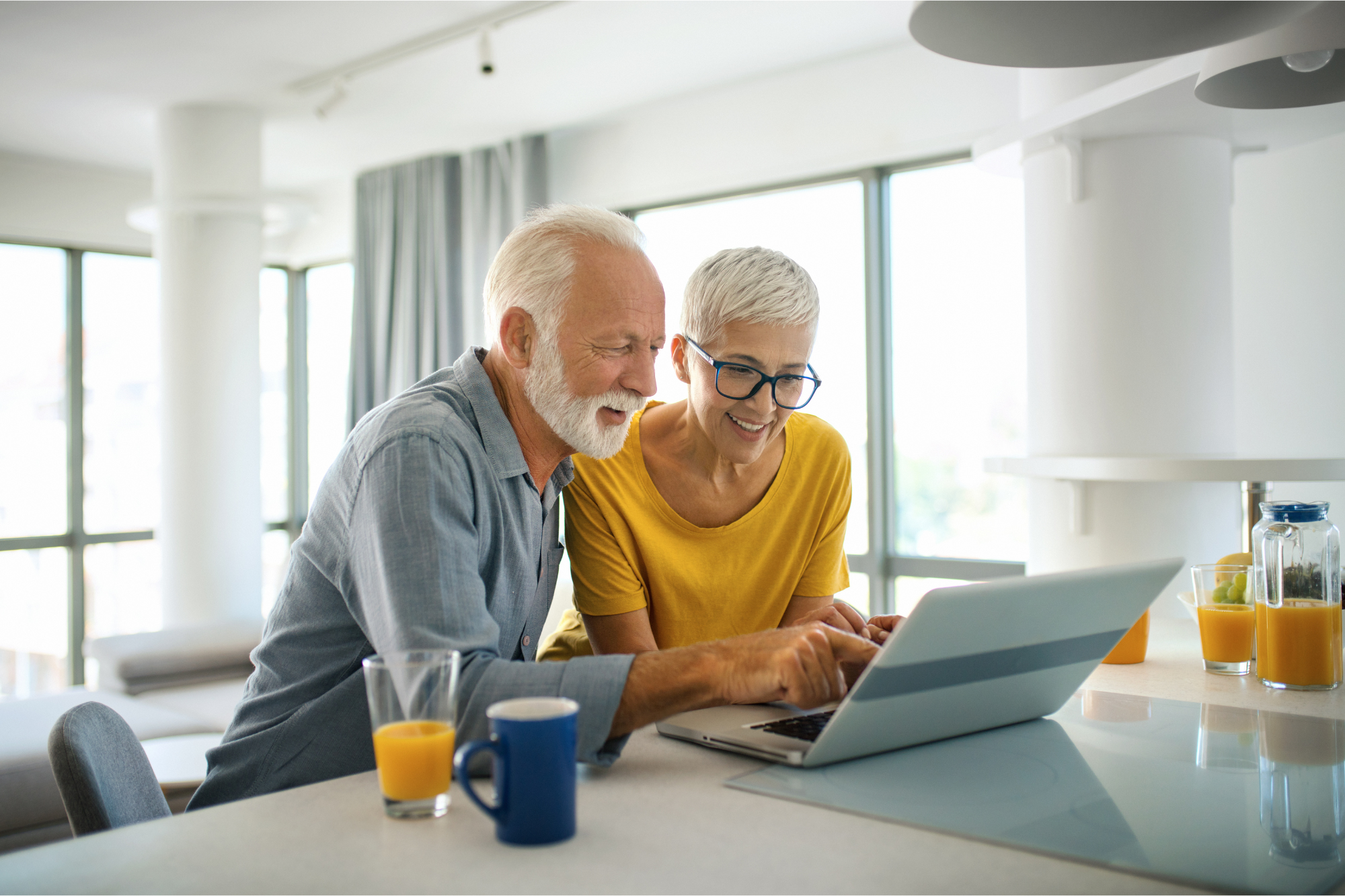 Medicare is a healthcare program available from the federal government. The program started in 1965 and continues to provide healthcare coverage for United States citizens today. While Original Medicare originally catered to senior citizens, the program expanded in 1972 to cover younger Americans who suffer from permanent disabilities.
Understanding The Medicare Program
Many people also find Medicare and its coverage confusing at first glance, but it's simple if you have the right information.
How is Medicare Different from Medicaid?
Medicare is a federal program that offers health coverage to those over 65 (and people under 65 who have a disability). Medicare is not income-based. Medicaid, on the other hand, is a program that operates at the state and federal level to provide health coverage for individuals and families who have a very low income. Medicaid is not age-based.
A person can be eligible for both Medicare and Medicaid, and many people are. If you qualify for both programs, you're considered "dual eligible" and most of your health-related expenses are probably covered. If you enroll in both programs, Medicare will pay first and Medicaid pays last.
What Is Medicare?
In the present day, multiple components come together to make up the Medicare program. These are:
Original or Traditional Medicare: You'll also hear people call this Part A and Part B, as Original Medicare has been broken down into these two categories of health coverage.
Medicare Advantage: To address the growing and changing needs of citizens, Medicare Part C (also called "Medicare Advantage") formally began in 1997. Medicare Advantage plans differ from Original Medicare plans and offer extra coverage.
Medicare Prescription Drug Coverage: If you are a recipient of Original Medicare, you may sign up for Part D coverage separately. Medicare Part D offers some prescription drug coverage and could save you money.
Medicare Supplement or Medigap Insurance: For those on Original Medicare who want extra coverage, Medicare supplement insurance (or "Medigap") policies help fill in the gaps left by Original Medicare. These policies are offered through private insurance companies.
If you're overwhelmed by the different parts of Medicare, don't worry. The following information should help you understand the Medicare program and what it can do for you.
What Should I Sign Up For?
Most people opt for Original Medicare, which gives you Part A and Part B coverage. You can then supplement that coverage with Medicare Part D to cover prescription drugs or you can choose a Medigap policy to give you extra coverage, like medical coverage while traveling in foreign countries.
Alternatively, you can sign up for a Medicare Advantage plan, which is a standalone option. Medicare Advantage plans bundle your coverage into one policy and can help simplify your coverage. Medicare Advantage plans are popular because they commonly add vision, dental and hearing coverage to your plan, which Original Medicare doesn't cover.
Is Signing Up for Medicare Required?
Medicare is the smart option for many Americans, but you are not required to enroll in the program as soon as you become eligible. For instance, you may have an employer or union group who will continue to be your primary insurer even after you become eligible for Medicare, in which case you do not need to enroll to begin receiving full Medicare benefits. Even still, you need to pay attention to enrollment deadlines.
Most people sign up for Medicare Part A when they become eligible because it's completely free. However, you do not have to sign up for Medicare at all. Some people continue to use a Health Savings Account (HSA) or other benefits for many years after they become eligible. You can sign up at a later date during the annual enrollment period. However, you should be aware of any fees associated with signing up for Medicare, regardless of your enrollment date.
Who Is Eligible for Medicare?
Medicare eligibility is fairly simple to understand thanks to the program's transparent, straightforward requirements. The information below will help you understand who is eligible for Medicare coverage and whether or not you fit into that category.
Medicare Qualifications
The most well-known requirement for the program is the Medicare eligibility age, which is currently 65. However, there are a few other Medicare qualifications you will need to meet in order to be eligible.
65 years or older: If you are qualifying based on age, keep in mind that you also need to be a legal and permanent resident of the United States. You need to hold this status for at least five continuous years prior to your enrollment in the Medicare program.
Under 65 years: In order to qualify for Medicare coverage before you turn 65, you must qualify based on a disability. This could include amyothrophic lateral sclerosis (ALS) or Lou Gehrig's Disease. You may also qualify if you have end-stage renal disease (ERSD).
Social Security Benefits: Regardless of your age, if you have already been receiving Social Security Disability benefits for 24 months or more, you likely qualify for Medicare coverage.
While discussing Medicare qualifications, it's also worth checking whether you qualify to get Medicare Part A without a monthly premium. Part A is free to most enrollees. However, if you have not paid into the Medicare system through your annual income taxes, you may have to pay a premium in order to receive Medicare Part A coverage.
Generally, if you or a spouse worked 10 years or more (consecutively or non-consecutively) prior to enrolling in Medicare, you likely won't have to pay a Medicare Part A premium. Meanwhile, everyone has to pay a premium for Part B coverage, the cost of which is determined on an annual basis.
How to Receive Your Coverage
Waiting to enroll in Medicare may incur a penalty, so the first step to receiving coverage is understanding the enrollment deadlines. From there, you'll find some other important tasks you need to complete in order to sign up for the Medicare program and begin receiving coverage.
Step 1: Choose a Plan
Many people opt into Medicare Part A and Part B as soon as they become eligible. Next it's important to figure out what degree of coverage you need and learn the deadlines for enrollment into anything Medicare related.
Down the road, you may choose to sign up for a Medicare Advantage plan. Alternatively, you might choose a Medicare supplement insurance policy to fill in the gaps that Original Medicare doesn't cover. Both of these plans have their own enrollment periods, which may or may not differ from the period in which you enroll into Original Medicare (Part A and Part B).
Step 2: Decide When to Enroll
Your Initial Enrollment Period marks the first time you are eligible to enroll in Medicare. This period lasts for 7 months and generally begins three months before you turn 65 and lasts for three months after you turn 65. So, if you turn 65 in February 2020, your enrollment period will run from November 2018 (three months before your birthday month) through May 2020 (three months after your birthday month). 
If you do not enroll when you first become eligible for the program, you may have to pay a Part B late enrollment penalty, which could cost you an additional 10% for every 12-month period you were eligible for coverage but did not take it. If you decide to start Part B later, you might also face a gap in coverage. 
Some people do not need to manually enroll in Medicare. For instance, those already receiving Social Security benefits will be automatically enrolled when they become eligible. If you are automatically enrolled, you should receive your red, white and blue Medicare card in the mail about three months before your 65th birthday. If you qualify through a disability, you'll receive the card during your 25th month of disability coverage. 
Step 3: Join MyMedicare.gov
While not a requirement, one of the best things you can do to begin taking control of your health is to enroll on the MyMedicare.gov website. This gives you access to your Medicare information around-the-clock. It also enables you to track health care claims, order a replacement Medicare card, check your Part B deductible status, view your eligibility information, view your Medicare Summary Notices (MSNs) or track your preventative services.
The website can also help you find important information on your Medicare health plan or Part D coverage. It is convenient because it puts all of the relevant information in one secure place so that Medicare becomes easier for you to manage from anywhere. You can even compare different MA plans.
Is Medicare Right for You?
Choosing your health care coverage is a big decision, and understanding your options is important. 
Every year during Medicare Open Enrollment we encourage people to review their insurance options. Plans, benefits, and your health care needs can change each year, and One Medical Seniors is dedicated to keeping you healthy through these changes. Our Patient Enrollment team can connect you to trusted insurance agents that can help explore your options and make the decision that's right for you. 
The One Medical blog is published by One Medical, a national, modern primary care practice pairing 24/7 virtual care services with inviting and convenient in-person care at over 100 locations across the U.S. One Medical is on a mission to transform health care for all through a human-centered, technology-powered approach to caring for people at every stage of life.
Any general advice posted on our blog, website, or app is for informational purposes only and is not intended to replace or substitute for any medical or other advice. 1Life Healthcare, Inc. and the One Medical entities make no representations or warranties and expressly disclaim any and all liability concerning any treatment, action by, or effect on any person following the general information offered or provided within or through the blog, website, or app. If you have specific concerns or a situation arises in which you require medical advice, you should consult with an appropriately trained and qualified medical services provider.