To qualify for Medicare Advantage, you must be an American citizen or permanent legal resident of at least 5 years in a row. You are eligible if you are 65 or older or – in some circumstances – due to a disability. 
There are many benefits to being a One Medical Seniors Medicare Advantage patient. We can help patients navigate specialists, get more out of their insurance benefits, and save money where possible. Since Medicare Advantage patients pay a fixed amount, they do not need to worry about the cost of procedures or services they receive in our practices. There are $0 premium Medicare Advantage plans that give you access to additional services, as well.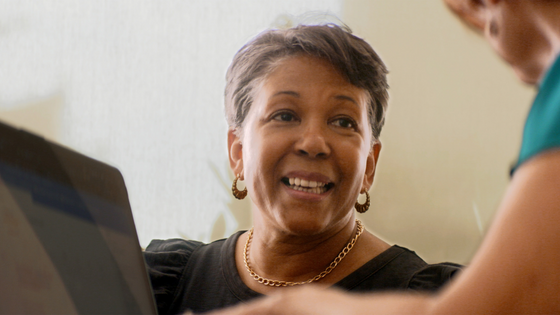 If you have Medicare and Medicaid, and you are not on a Medicare Advantage plan, you could be missing out on lots of supplemental coverage and benefits that traditional Medicare does not pay for. Benefits include gym memberships and meal programs, just to name a couple. 
In the end, a Medicare Advantage plan can lead to a more integrated, coordinated care model. That's why we think it's important for folks to learn more about what Medicare Advantage is.
What is Medicare Advantage?
According to Medicare.gov, Medicare Advantage (also known as Medicare Part C) plans are a type of Medicare health plan. They are offered by a private company that contracts with Medicare to provide all your Part A and Part B benefits. In addition, most Medicare services are covered through Medicare Advantage.
What Does Medicare Advantage Coverage Include?
Prescription drugs
Dental care
Vision care
Hearing care
Wellness programs
And more!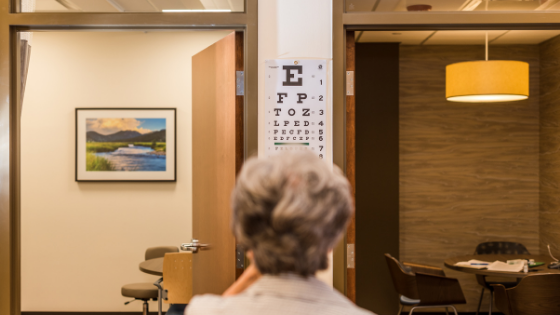 Medicare Parts A and B are part of traditional medicare. However, part A covers hospital care and part B covers medical insurance. Medicare Advantage combines coverage for parts A, B, and sometimes D (prescription drug coverage) into one plan. Meanwhile, traditional Medicare works on a fee-for-service basis. With traditional Medicare, you can go to any hospital or doctor's office that accepts Medicare. Medicare covers 80% of Part B services. So, this means you are responsible for 20% of costs. In the end, Medicare Supplement and Medicare Advantage plans exist to help you with that 20%.

When Can I Apply for Medicare Advantage?
The open enrollment period for Medicare Advantage runs from October 15 to December 7. Visit Medicare.gov or call 1-800-MEDICARE for help in enrolling in Medicare Advantage plans.
Who Qualifies for Medicare Advantage?
To qualify for a Medicare Advantage plan, you must:
Be enrolled in Medicare Parts A and B, or be eligible for them. 
Live within the plan's service area. 
Enroll during your Initial Enrollment Period. This period is three months before to three months after your 65th birthday – or during the Annual Enrollment Period: October 15 through December 7. Certain life events – like moving to a new state or enrolling in Medicaid – could unlock a Special Election Period.
How Do I Find a Doctor Who Accepts Medicare Advantage?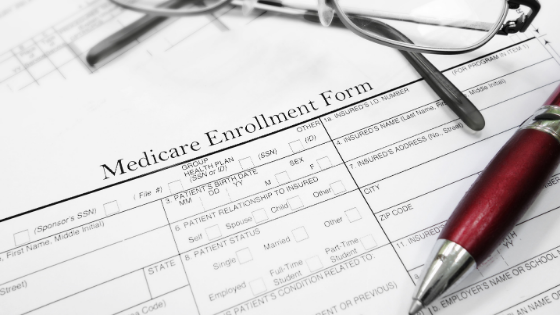 Finding the right doctor who accepts Medicare Advantage can be difficult. However, there are plenty of ways to find the one who is right for you. If you are unhappy with your current plan or doctor, take advantage of the annual Medicare open enrollment period from October 15 to December 7.
Ultimately, your health circumstances should guide you in your decision. At One Medical Seniors, we build practices and teams focused on caring for older adults and take a patient-centered approach to care. When considering your Medicare options and healthcare needs, we encourage you to check out our primary care practices. Most insurance companies have a provider directory that can be accessed online. They can support your search for a new doctor. You can also reach out to your insurance company. Ask for assistance via phone by calling the number on the back of your insurance card. You could even ask family and friends about doctors they use. 
Can I Switch From a Medicare Advantage Plan back to Original Medicare? 
You can switch plans by joining the plan of your choice during enrollment periods. You will be automatically disenrolled from your old plan when your new plan begins. Enrollment periods for switching back to Original Medicare are October 15 through December 7 and January 1-March 31. 
Under certain circumstances, joining a Medicare Advantage Plan might cause you to lose employer or union insurance coverage, according to Medicare.gov.  You could potentially lose coverage for yourself, your spouse, and dependents. This is why it's important to contact your current plan or call 1-800-MEDICARE.
You may be eligible for a Special Enrollment Period (SEP) under certain conditions. It should be noted, this will allow you to change your health coverage outside the fixed enrollment periods. 
Can I Enroll in a Different Medicare Advantage Plan?
Yes, you can enroll in different Medicare Advantage plans. Here are the times you can enroll: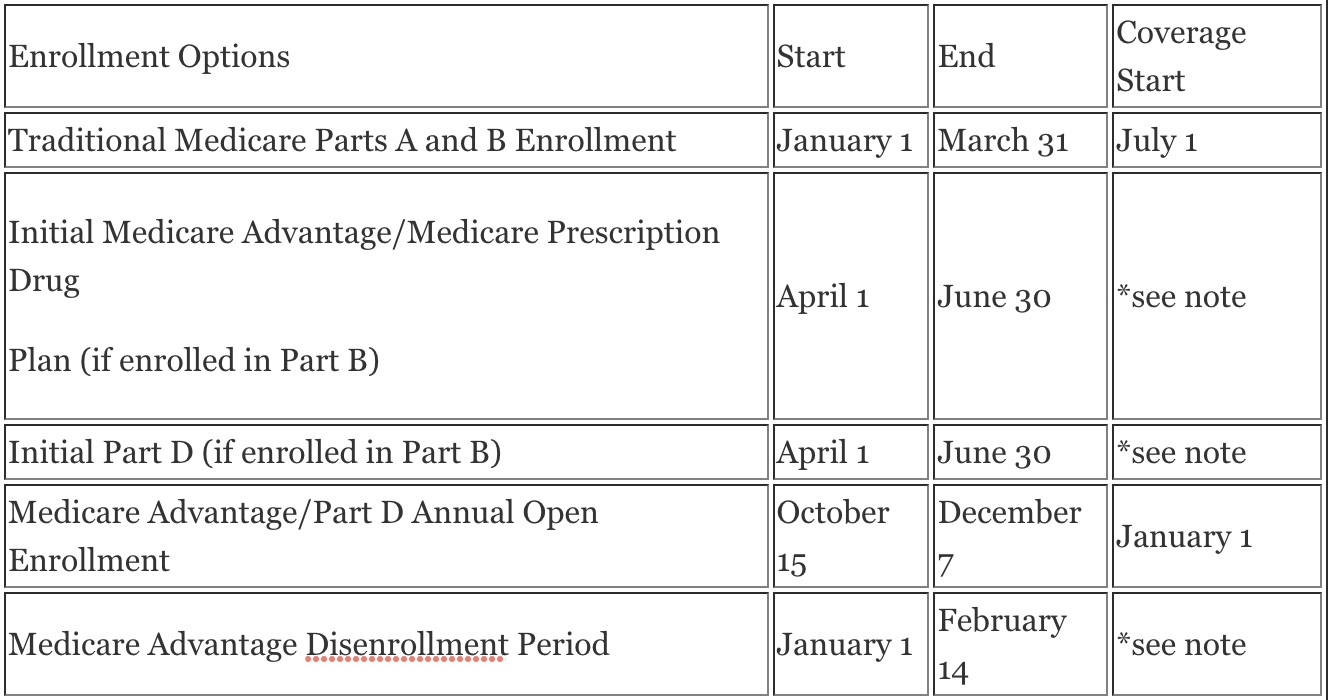 *Note: After you ask to join a plan, your coverage will begin the first day of the month. If you join during one of the 3 months before you turn 65, your coverage will begin the first day of the month you turn 65. *Source
Learn More About One Medical Seniors — a Primary Care Provider for Medicare Advantage Patients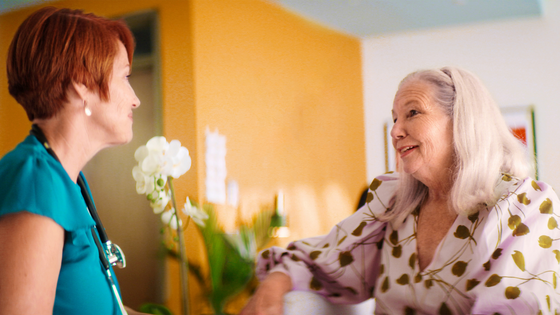 At One Medical Seniors, we want people to understand the eligibility requirements for Medicare Advantage plans. We want to learn your healthcare goals and challenges. Also, we want to help you navigate the health care system easily and confidently.

We offer same and next-day appointments for established patients with acute needs, 24/7 access to a One Medical Seniors provider by phone and on-site laboratories. 
Contact one of our patient enrollment coordinators if you're looking for a primary care provider who accepts Medicare Advantage.
This article was originally published on September 29th, 2020.
The One Medical blog is published by One Medical, a national, modern primary care practice pairing 24/7 virtual care services with inviting and convenient in-person care at over 100 locations across the U.S. One Medical is on a mission to transform health care for all through a human-centered, technology-powered approach to caring for people at every stage of life.
Any general advice posted on our blog, website, or app is for informational purposes only and is not intended to replace or substitute for any medical or other advice. 1Life Healthcare, Inc. and the One Medical entities make no representations or warranties and expressly disclaim any and all liability concerning any treatment, action by, or effect on any person following the general information offered or provided within or through the blog, website, or app. If you have specific concerns or a situation arises in which you require medical advice, you should consult with an appropriately trained and qualified medical services provider.