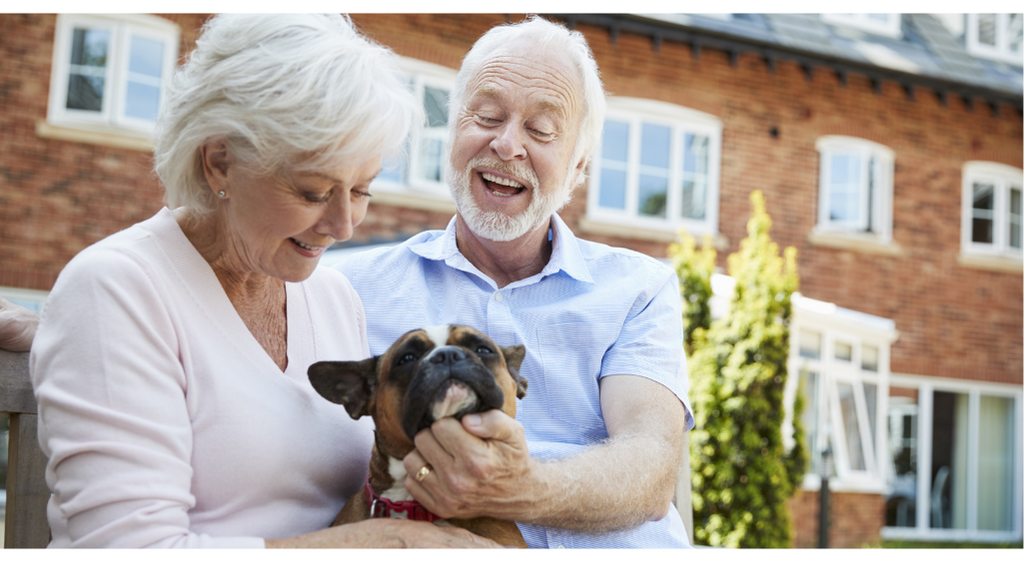 There are more residential living options available to seniors now than at any point in history, including active retirement communities. These are age-restricted communities focused on providing individuals over age 55 with independent living, including multiple activities and opportunities for growth and enjoyment. They are sometimes referred to as age-restricted communities or 55-and-up communities.
What Are Active Retirement Communities?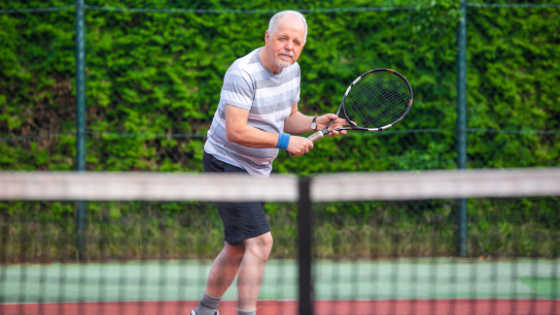 Active retirement communities are planned communities offering anything from apartments to single-family homes to those over age 55. They provide independent living in private living spaces within a larger community of people who are also active. These communities offer a wide range of on-site activities designed to encourage physical and mental engagement and social interaction.  
There are two variations of active retirement communities. Both options offer active senior living and amenities that appeal to seniors.
Age-restricted: only individuals who meet the community's age requirements may live there. The most common age restriction is 55 and over.
Age-targeted: seek residents who are over 55, but they don't restrict residents to a specific age group. 
Active retirement communities are not the same as assisted living communities. Several differences between them are crucial when deciding which is suitable for you, but each offers amenities geared toward senior living. Active retirement communities provide independent living without the worry of home ownership or maintenance. Active retirement living is best for people who can still take care of their daily needs and can cook, clean, maintain proper hygiene, and take any medications without assistance. Assisted living is a better choice for seniors who need daily living help, including assistance with personal care and medical supervision.
There are some restrictions for active senior communities. Residents have to be 55 years of age or older, although some allow couples if one of them is younger. The younger person still has to meet certain age restrictions, such as being over 40 or 45. Age-restricted communities often limit the length of time family and friends can visit to two weeks or less, while age-targeted communities are more generous, allowing more extended visits for grandkids and family.
Active senior living communities offer an impressive range of living options, including: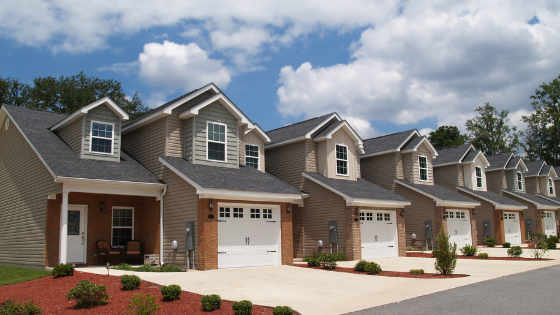 Carriage homes
One, two, or three-bedroom apartments
Condominiums
Duplexes
Townhomes
These communities offer amenities like beauty salons, barbershops, on-site convenience stores, gyms, golf courses, tennis courts, and transportation services to local restaurants, shopping centers, and doctors' offices. They also offer a wide range of social activities that encourage interacting with your neighbors and maintaining an active lifestyle. Some active retirement communities offer amenities similar to those found in popular resorts, such as spas, movie theaters, bars, restaurants, and concierge services.
The Pros and Cons of Active Senior Living
Active senior living communities are an excellent option for anyone looking for  safe, secure living in their own apartment or house without having to worry about upkeep, lawn care, and other maintenance issues. Many people also enjoy living in a community with others who are at a similar stage in life. However, there are some considerations including the cost, certain living restrictions, and any rules within the community.
Advantages of 55 and Up Communities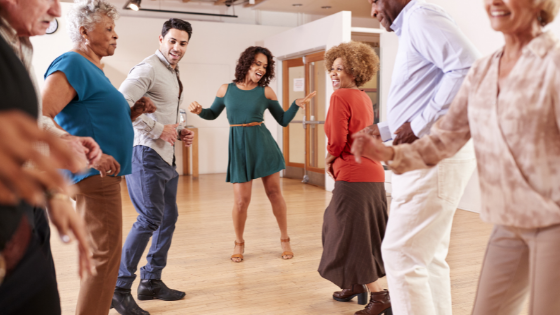 This is a senior lifestyle that promotes independence, community, and an active lifestyle with a "hands-off" approach by the staff:
Amenities are tailored to active seniors and may include swimming pools, gyms, golf and tennis courts, and biking or walking trails.
Exterior maintenance is provided, so you don't have to worry about landscaping, mowing, or home repairs. It's like condo living with the bonus of amenities you won't find with a typical condominium.
There's a vibrant social scene in senior living communities, including classes and activities such as painting, book clubs, yoga, dinners, dances, movie nights, social outings, and more. These events are for senior loneliness and promote building new relationships with others who share your interests.
If you're nervous living on your own or worry about safety, active retirement communities provide security and are often gated communities. These age-friendly communities are designed for safety and security, from the layout of the grounds to the design of the individual residences.
Disadvantages of 55 and Up Communities:
Active senior living isn't for everyone. Keep these considerations in mind:
Unlike assisted living, active senior living means certain services, including help with daily activities or medication assistance, are not included. You have to maintain a relationship with your own primary care doctor.
Rules regarding your real estate investment may mean your loved ones can't enjoy the property if you pass away unless they also meet the age restrictions for the community.
If you don't like the idea of living in a community made up of people your age and older, an active retirement community may not be diverse enough for you. 
How to Choose the Best Active Retirement Community for Your Needs
Where you live as you age is critical to your health and happiness. Weigh numerous considerations when deciding whether to move into an active retirement community or remain in your own home. The American Senior Housing Association offers several helpful resources through their senior living organization, Where You Live Matters. If an active retirement community is right for you, take steps to find the best fit for you. Consider the following factors:
Location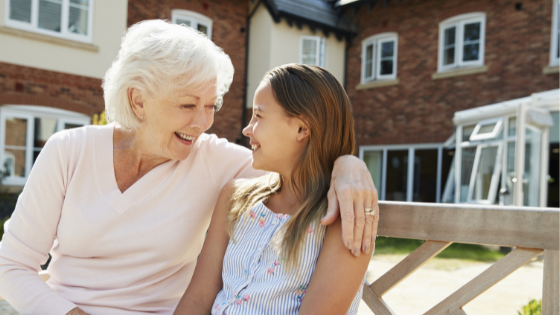 It's the law of real estate everywhere – no matter how lovely the home if the location isn't right, you won't be happy. Consider the geography and weather so you'll be comfortable. Also, consider how close the active retirement community is to your primary care provider, your family, and other services.
Cost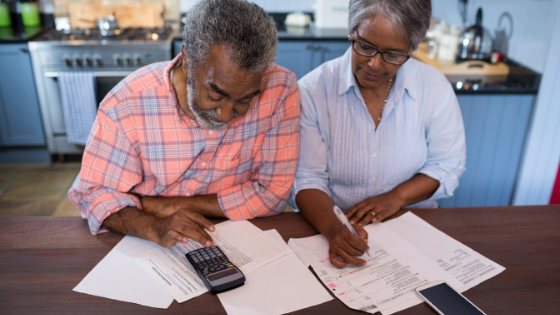 Keep your monthly budget in mind when looking at active retirement communities. There is a wide range of options to fit most budgets, starting with single-bedroom apartments with limited amenities for smaller budgets. You can find custom-built homes with clubhouses, golf courses, and spa facilities at the higher end. Consider the cost of living in the areas where you're looking. While most fees are included in your contract, you will have expenses such as gasoline for your car, groceries, and clothing. Depending on how the community is structured, there may also be monthly fees for specific services or routine maintenance. Ask what is and is not included.
Lifestyle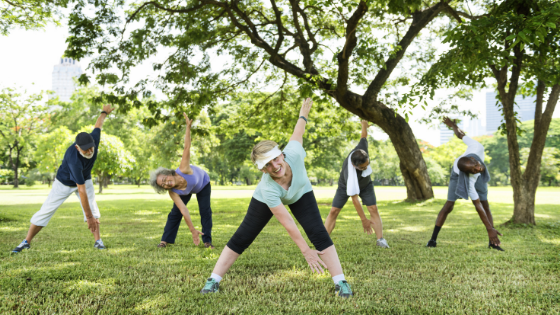 Do you like to dine out at restaurants and enjoy cultural events, or are you more of a homebody who prefers reading a good book and heading to bed early? Don't pay for a lot of amenities you don't need. Focus on those most important to you and prioritize them. If social life and keeping busy are important to you, look for classes, activities and events. If you enjoy nature, make sure the active retirement community has attractive outdoor areas where you can relax and enjoy the fresh air. Walking trails and picnic areas may also appeal to you.
Evaluate Company Financials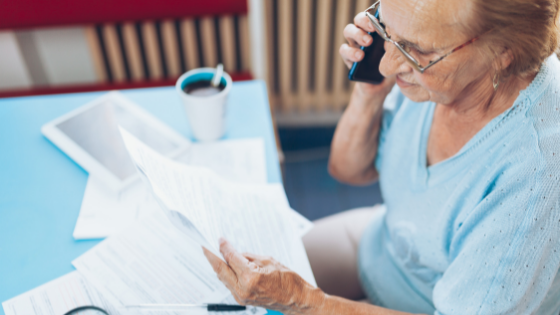 You can learn a lot by reviewing the financial statements for over 55 communities you visit. Request the financials from your tour guide or the administrator. Indicators of stability, including expansion and a healthy margin, are good. If there are liens against properties or disputes with local boards, ask questions.
Understand the Rules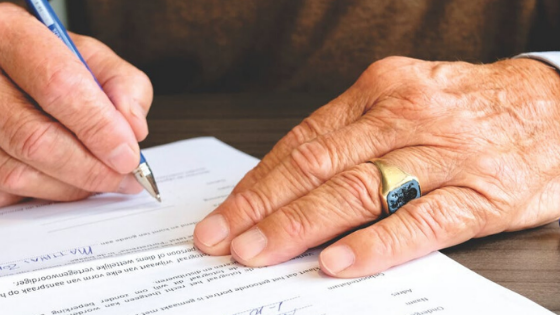 Make sure you understand the rules. Here are some examples:
Some active retirement communities have age restrictions for all areas, while others may have sections of their community that are open to all ages. 
Rules regarding how long visitors can stay overnight vary widely, with some locations not allowing overnight guests for longer than a week and others leaving the length of stays wide open. 
There may be regulations similar to those of a homeowners' association limiting how you can decorate your lawn or the outside of your apartment.
Transportation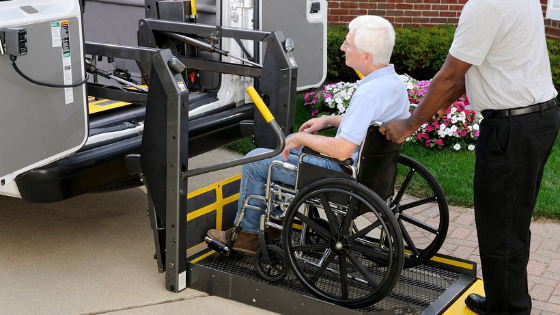 Do you want to keep your own car, or would you prefer to rely on transportation provided by the senior living community? Some facilities offer shuttle services and scheduled outings, but the frequency and range can vary widely, so ask about these details. Others may or may not allow you to keep a vehicle of your own.
Take a Tour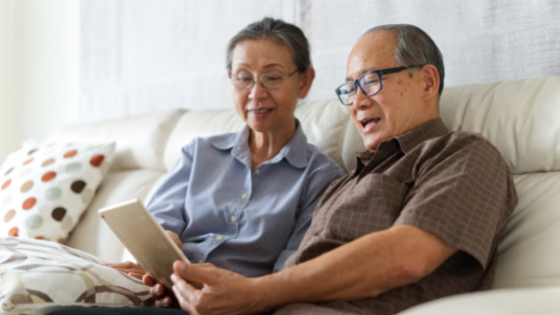 Don't buy into an active retirement community without taking a tour. Due to the COVID-19 restrictions, many active senior communities are not offering in-person tours, but provide online, virtual tours. Tours should include an apartment or home similar to the one you'll be living in, as well as common areas, dining facilities, and recreational amenities. If you see something you're concerned about, ask questions. It may be helpful to ask a friend to watch the virtual tour as well and give you their opinion. A second perspective can help you evaluate the community and the living arrangements more objectively.
Active retirement communities may be the best of both worlds for seniors looking for plenty of opportunities to grow and remain active without the hassles of home ownership. The added security of living in a gated or patrolled community can also put your mind at ease as you age. To find the best fit for you, research and compare before making any commitments.
Moving to an active retirement community is a great first step to living a healthy life as you age. Combine that with other healthy lifestyle changes to help you live your best life.
The One Medical blog is published by One Medical, a national, modern primary care practice pairing 24/7 virtual care services with inviting and convenient in-person care at over 100 locations across the U.S. One Medical is on a mission to transform health care for all through a human-centered, technology-powered approach to caring for people at every stage of life.
Any general advice posted on our blog, website, or app is for informational purposes only and is not intended to replace or substitute for any medical or other advice. 1Life Healthcare, Inc. and the One Medical entities make no representations or warranties and expressly disclaim any and all liability concerning any treatment, action by, or effect on any person following the general information offered or provided within or through the blog, website, or app. If you have specific concerns or a situation arises in which you require medical advice, you should consult with an appropriately trained and qualified medical services provider.