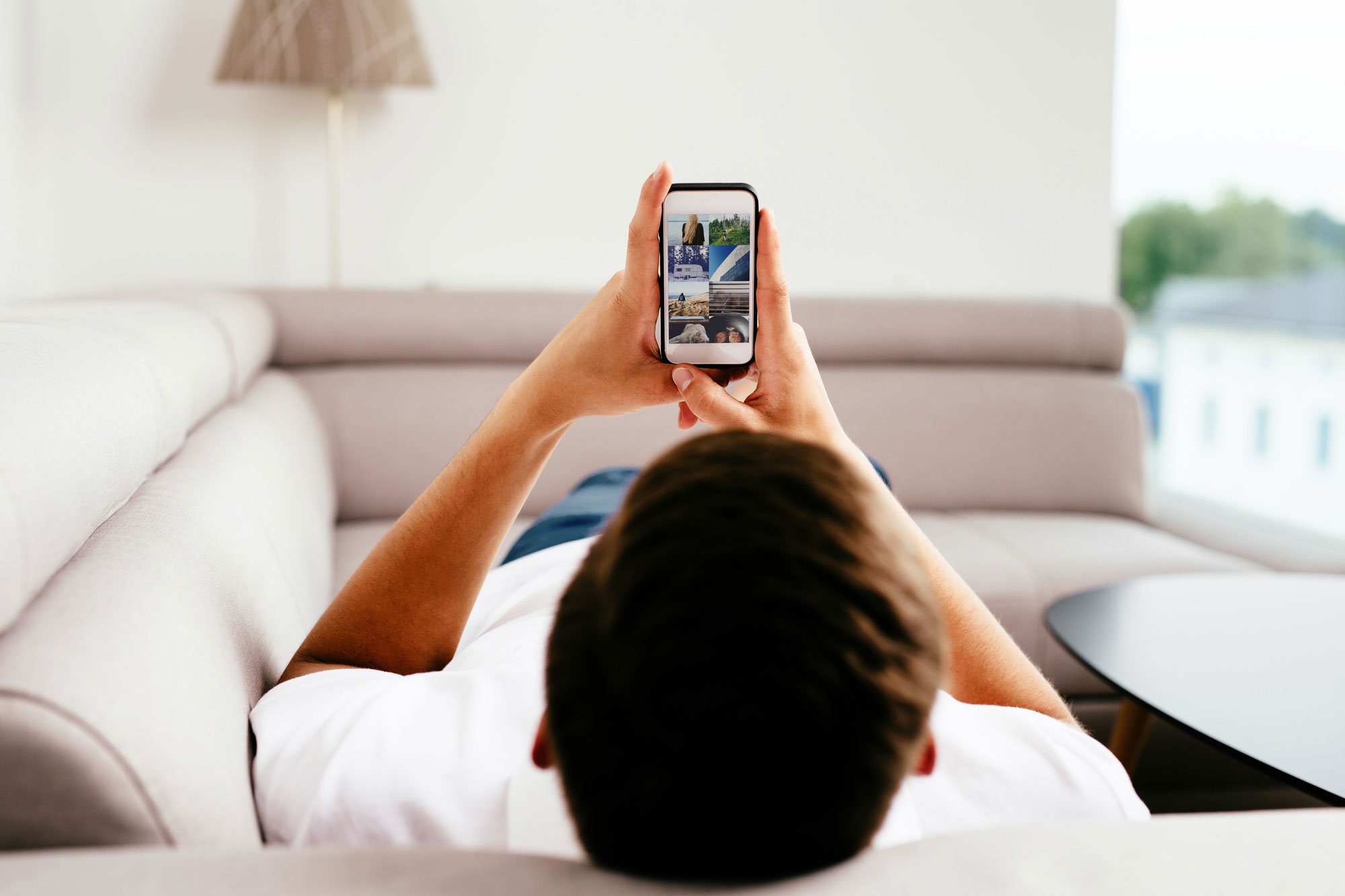 Clinical Editor: Megan Dodson, PA-C

We often think of sitting or lying down as positions of rest — opportunities to take a load off our feet and relax. But while it's important to give your body the breaks it needs, too much sitting and inactivity has its consequences.
According to the CDC, one in four adults isn't getting enough physical activity. Research has shown that prolonged periods of sitting and inactivity are associated with health problems, such as an increased risk of obesity, diabetes, high blood pressure, high cholesterol, heart disease, osteoporosis, depression, anxiety, and certain types of cancer.
The good news is there are steps you can take to protect your body and reduce your risk of disease. Incorporating more movement into your day can help you improve your physical and mental health, sleep better, and even live longer. Here are six easy ways to sneak more physical activity into your daily routine and combat sedentary behavior:
1. Stand when you can
Many of the activities we choose to sit for can actually be done standing upright. Standing can help strengthen your muscles and burn extra calories, so look for opportunities to trade your seat for your feet when possible. If you're sitting at the computer all day, for instance, consider changing up your workstation with a standing desk, or opting for a tall table or countertop. Try standing while you're on calls, watching TV, or just folding the laundry. You can even set an alarm or use an app to remind yourself to get up every hour or so.
2. Get walking
Don't stop at just getting out of your seat though — move those feet too! Numerous studies have highlighted the health benefits associated with walking, such as reduced risk of heart disease, improved immune function, and lower stress and blood pressure levels. Whether you're working, going to school, taking care of kids, or just hanging around the house there are plenty of ways to incorporate more steps into your day. Try taking a quick walk around the block on your lunch break or just pacing around the house while on the phone or video calls. March in place during TV commercial breaks or while you're waiting for the microwave or brushing your teeth. Park further away than you usually would at the grocery store or when picking the kids up from school. These changes may be small, but any kind of movement makes a difference.
3. Choose the stairs
Elevators and escalators may be convenient, but they don't do your health any favors. Climbing stairs, on the other hand, can get your heart pumping and improve your muscle, bone, joint, and lung health. One study even found that just a few minutes of stair climbing each day can boost your fitness level. Plus, given that they can be found just about anywhere, stairs are an easy and affordable way to be more active.
4. Do your chores
Ever feel unexpectedly sweaty after sweeping the floors, organizing your closet, or cleaning the shower? It's easy to forget how much of a workout housework can be. Not only do these tasks keep your house nice and clean, but they're also physically active. So rather than treating these chores as a nuisance to put off, try to view them as an opportunity for more daily movement. Wiping down your kitchen counter or sweeping after you eat, for instance, is a great way to get some more activity in before you head to the couch for the evening. You can even pick up the pace a bit as you vacuum or tidy up the house to bump up the intensity.
5. Find active hobbies
Beyond these small steps to add more movement to your day, there are plenty of extracurricular activities that will also keep you active. Try a dance class or go indoor rock climbing. Combining physical activity with something you're interested in can make exercise much more enjoyable and keep you motivated. For instance, if you enjoy bird watching, you might consider joining a local walking or hiking club. Or if you like reading, try listening to audiobooks while on a run or on the treadmill.
6. Use a fitness tracker
Finally, if you need a little extra help getting off the couch, fitness trackers like the Apple Watch or FitBit watch can help keep you accountable. Many smart watches and pedometers keep track of your steps each day and will send your reminders and notifications to help you reach your daily movement and stand goals. They can also help you more closely monitor your heart rate and other health metrics so you can take action to combat a sedentary lifestyle.
Have more questions about sitting and your health? Our primary care team is here to help. At One Medical, we aim to provide exceptional care designed around you and your unique health needs. Book an appointment with a provider through our app today or get 24/7 virtual care on demand.
The One Medical blog is published by One Medical, a national, modern primary care practice pairing 24/7 virtual care services with inviting and convenient in-person care at over 100 locations across the U.S. One Medical is on a mission to transform health care for all through a human-centered, technology-powered approach to caring for people at every stage of life.
Any general advice posted on our blog, website, or app is for informational purposes only and is not intended to replace or substitute for any medical or other advice. 1Life Healthcare, Inc. and the One Medical entities make no representations or warranties and expressly disclaim any and all liability concerning any treatment, action by, or effect on any person following the general information offered or provided within or through the blog, website, or app. If you have specific concerns or a situation arises in which you require medical advice, you should consult with an appropriately trained and qualified medical services provider.