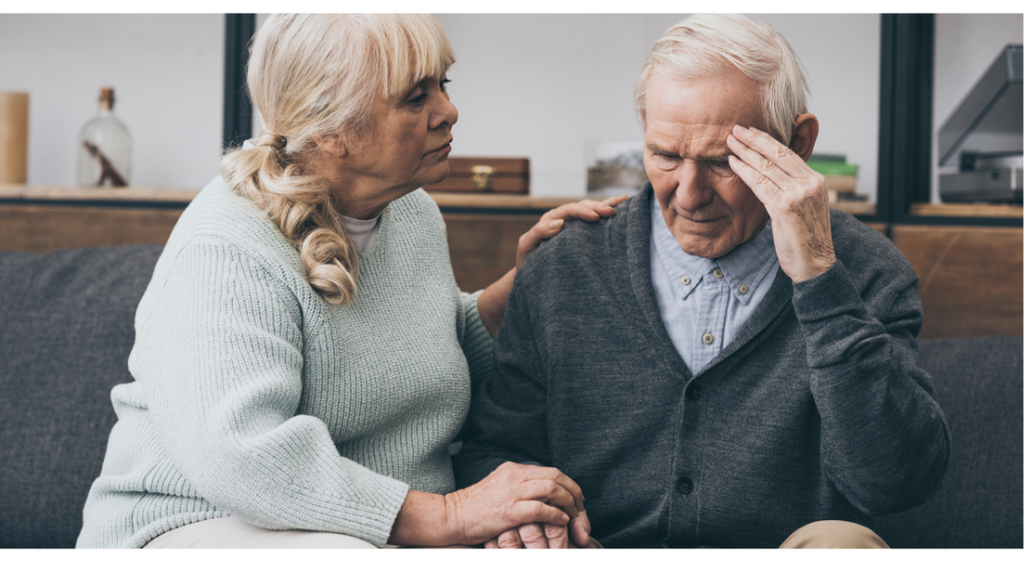 When caring for someone with dementia, anger and aggression can be challenging while caretaking. Everybody deals with bouts of anger and aggression, but dementia, not the person, can exaggerate anger issues, even for people who previously had none. Generally, dementia and anger worsen the more severe the condition becomes.
Yet, as a caregiver, ensuring that you take the proper precautions to handle an anger outburst or episode is the best thing you can do for yourself and for your loved one. Understanding how to detect, defuse and prevent anger and aggression in people who suffer from dementia is an essential skill for caregivers. 
In this guide for caregivers, we will take a look at how to deal with a person with dementia who is aggressive. Some of the steps seem simple in nature, but often require your full attention to ensure your response keeps you and your loved one safe. There is no "best way" to handle dementia and anger. But, these combinations of responses make handling patients much easier in the long run for caregivers.
Before we jump into some of these strategies, let's discuss the "detect" part of the process and identify some of the most common causes of dementia and anger.
Causes of Anger and Aggression in People Who Suffer From Dementia 
Like with anyone, anger and aggression can surface from an abundance of sources. Our reasons for getting angry or upset may differ greatly from one another, but there are certainly some underlying themes and patterns. In people who suffer from dementia, there are three major "triggers" or causes of anger and aggression.
Physical Discomfort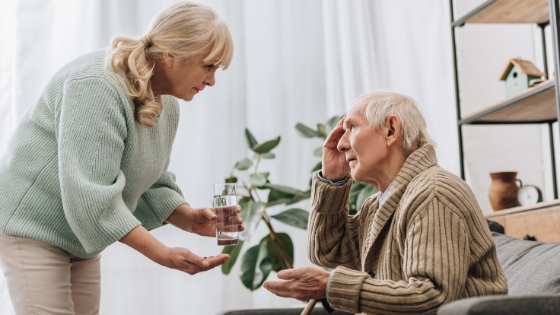 Physical triggers are perhaps one of the most common causes of anger and aggression in people who suffer from dementia. According to the Alzheimer's Association, patients' "loss in cognitive function means they are unable to articulate or identify the cause of the physical discomfort and, therefore, may express it through aggression."
Other forms of discomfort like nausea, dizziness, and exhaustion contribute to physical triggers as well. Ensuring the patient gets enough sleep is important as outlined by the Alzheimer's Association. 
Another source of physical discomfort is not related to pain, but physical capabilities. As we age, it becomes harder for our bodies to complete tasks we once did with ease. For a patient with dementia, frustration with their incapability to complete certain tasks can be a source of anger and aggression. 
Emotional and Environmental Factor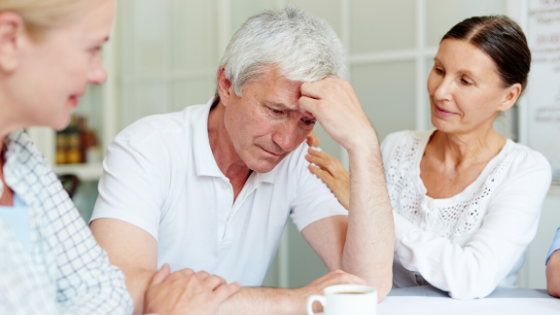 The most common reason people who suffer from dementia lash out in anger is because they are feeling sad or scared. As dementia worsens, people lose the ability to place experiences in context. Some people, even those who didn't have a history of getting angry, can get so frustrated and scared by this disorientation that they get angry.
Loud noises, overactive environments, physical clutter, large crowds, or being surrounded by unknown people are common factors in patients feeling overwhelmed. In this case, environment and emotional factors go hand in hand.
Ultimately, emotional triggers and environmental factors play a key role in causing anger and aggression. Consider the type of environment your loved one is in and how much interaction and stimuli they receive. Be sure to cater to their emotions to avoid outbursts. 
Poor Communication & Mental Triggers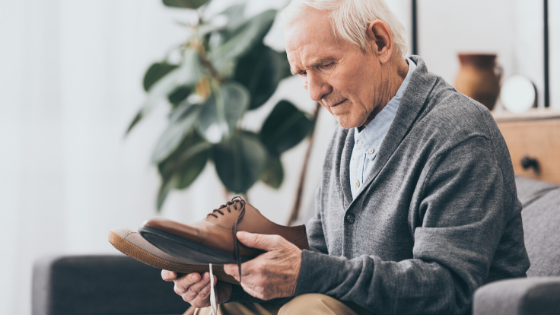 Confusion or misunderstanding can also lead to anger and aggression. According to Visiting Angels, "Confusion is one of the leading causes of anger and aggression in Alzheimer's and dementia sufferers. Confusion can be triggered by lost trains of thought, mixed up memories, or a sudden change in the environment, such as a change from one caregiver to another."
This is especially important to note for communication as well. As a caregiver, you are in direct communication and contact with the patient, therefore, it is crucial that you articulate your instructions in a simple, concise manner.
Additionally, it's important that you as the caregiver try to communicate with as little irritability and stress as possible. We understand that caregiving is a strenuous job, but for the benefit of you and your loved one, it is crucial to make sure you properly communicate with someone who has dementia.
Responding to Anger and Aggression in People Who Suffer From Dementia
Now that we have identified the three sources of anger and aggression, we will discuss the best ways to respond to this behavior. These situations can be stressful, but there are a number of ways to respond to a variety of different causes.
Of course, one of the most important steps is to establish that both you and your loved one are safe. If the person is unable to calm down, the best course of action is to seek assistance from others. In emergency situations, it is always best to call 911. If you do, inform the responders the person has dementia, which is the cause of the aggression.
With that established, there are a number of effective methods to respond to anger and aggression to avoid escalation. Below, we highlight some of the best steps and outline what kind of situations you might use them in.
Do Not Take It Personally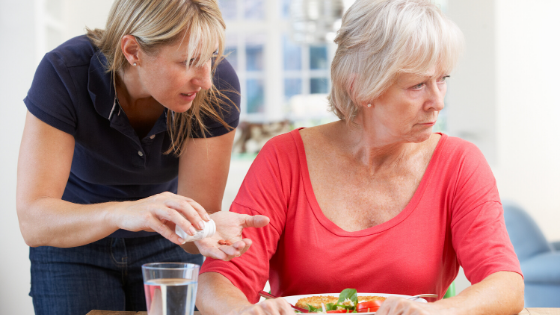 Caretaking for people with dementia carries a lot of emotional and mental weight with it. If anger and aggression outbursts do occur, it is important that you, as the caregiver, do not take it personally.
These fits often come from sources that are completely unrelated to you as the caregiver. Yet, it is important for you to remember that these attacks are not coming from a place of maliciousness.
As a caregiver, it is also important to be forgiving of yourself and build in plenty of "me time". Self-care and looking after your own health - physical, mental, and emotional - is just as important. Your loved one will be able to sense your own distress and emotions as well.
Determine if it is Possible to Alleviate the Issue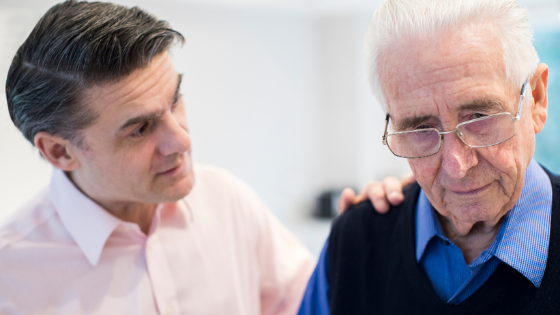 In certain circumstances, you may identify certain situations as resolvable. If you notice the person is expressing discomfort or distress, try to think about what happened right before the event to help identify the source of their anger, which may be causing them to feel sad or afraid. 
It is important not to debate or explain, as someone suffering from dementia will have little context to use their reason; but rather try to reorient and reassure them as much as possible to resolve the issue. If you are able to alleviate the issue, this can stop an issue from becoming worse, curbing the person's anger and aggression early.
Give Space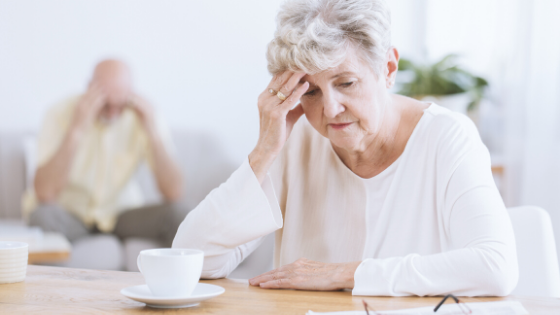 Another crucial technique in this process is allowing the person the time and space they need to calm down. Sometimes, the best response is to not respond at all. Feeding into the situation can add more unwanted stress, anger, and aggression and the person may lash out.
If you are unable to alleviate the issue or recognize the person is experiencing discomfort or displeasure, then the best course of action is to give them space, leave the room and allow them the time they need to calm down.
If you notice that the issue continues to escalate, and the person continues to lash out, then analyze the situation and determine if you are safe. Calling 911 and informing them of the circumstances can prevent both the person and yourself from getting seriously injured. But, if the person has a history of trauma, incarceration, or aggression from authority figures, please consider those factors.
Remain Calm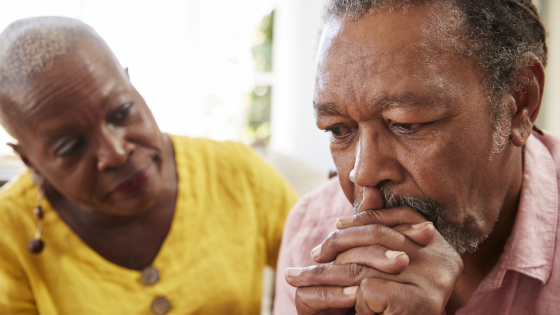 Tone and composure are everything when responding to anger and aggression in people who suffer from dementia. Your composure in your response is crucial, as responding with irritation or frustration may lead to exaggerated circumstances.
When the person exhibits angry or aggressive behavior, try your best to stay calm and collected. Speak to the person in a soft, slow manner so as not to overwhelm or confuse them any further. 
Do Not Initiate Contact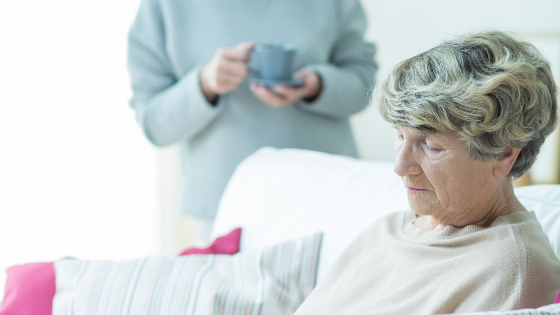 This tip goes hand-in-hand with allowing the person space and remaining calm. For some, physical contact can be relaxing and reassuring. However, in periods where the person is angry, confused, and aggressive, contact can lead to physical aggression that will escalate the situation.
You should never react to violence with force as this can send the situation spiraling out of control, possibly leading to bodily harm for yourself or them. Unless your safety or the safety of somebody else is threatened, avoid physical force and contact at all costs.
At One Medical Seniors, comprehensive care and treatment are priorities. When patients walk into our practice, our dedicated and passionate care teams work to treat the whole patient. Our care model seeks to empower our patients through extensive physical and behavioral care, putting the power of the patients' health back in their hands.
Of course, we understand the hardships that come with caretaking can be quite stressful. However, we have several resources to help you be the best caregiver you can be.
Now that you understand more about the causes of dementia and anger, and how to talk to someone with dementia, check out tips for caregiver burnout.
The One Medical blog is published by One Medical, a national, modern primary care practice pairing 24/7 virtual care services with inviting and convenient in-person care at over 100 locations across the U.S. One Medical is on a mission to transform health care for all through a human-centered, technology-powered approach to caring for people at every stage of life.
Any general advice posted on our blog, website, or app is for informational purposes only and is not intended to replace or substitute for any medical or other advice. 1Life Healthcare, Inc. and the One Medical entities make no representations or warranties and expressly disclaim any and all liability concerning any treatment, action by, or effect on any person following the general information offered or provided within or through the blog, website, or app. If you have specific concerns or a situation arises in which you require medical advice, you should consult with an appropriately trained and qualified medical services provider.