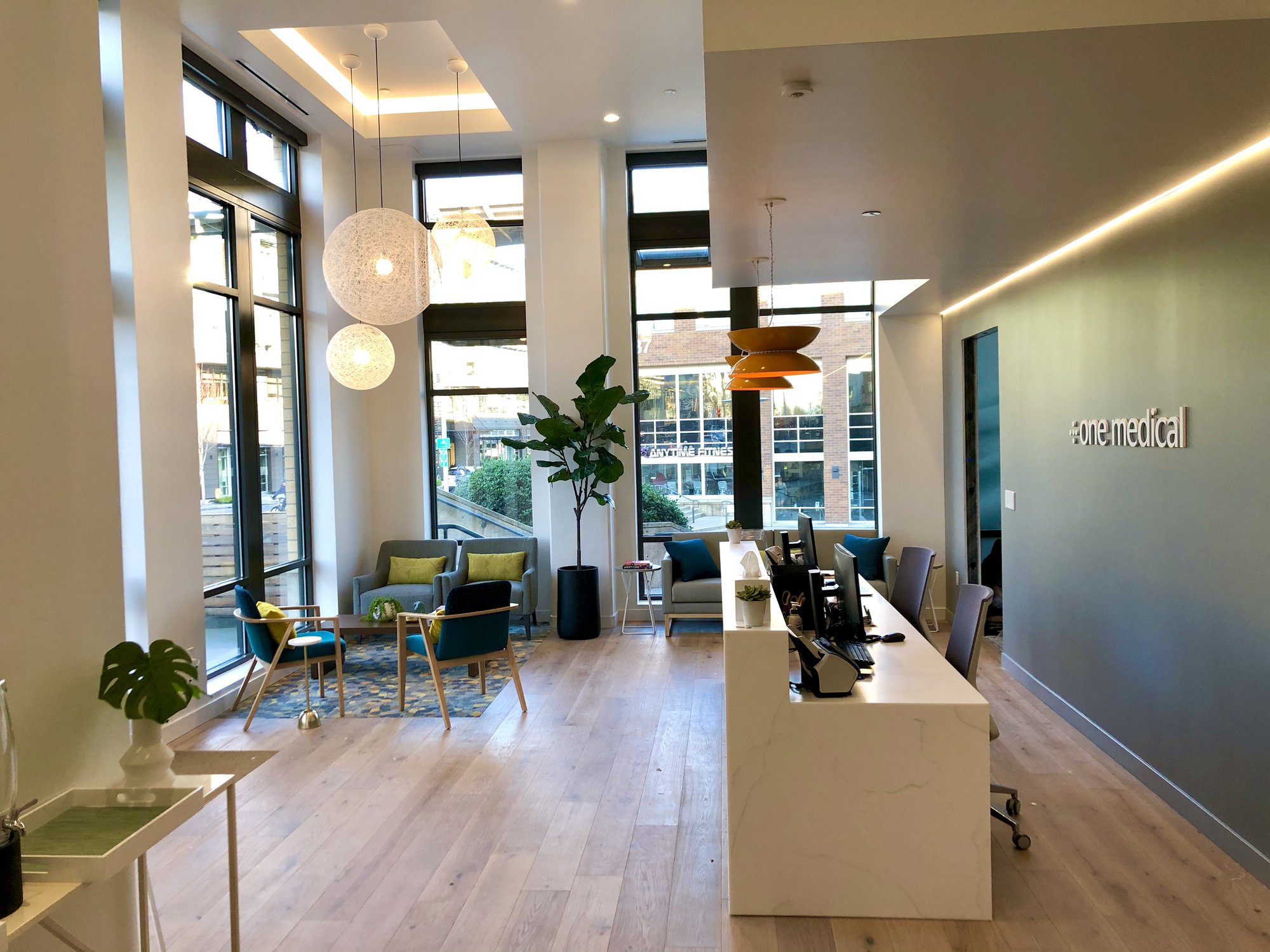 Our beautiful and calming Fremont office is designed to make it faster, easier, and more enjoyable to get exceptional care when you need it. We've redesigned every aspect of our primary care practice around your needs and your life — from same-day appointments that actually start on time to 24/7 video visits with our app to compassionate providers who listen. And we're not just here for when you're sick or injured. We can also help you meet physical and mental health goals, manage chronic illnesses, and live a happier, healthier life. Think of us as your healthcare home base.
Office Hours
Office Hours:
Tue: 8AM–7PM
Wed, Fri: 8AM–4PM
Thu: 8AM–5PM
Mon, Sat, Sun: Closed
Lab Hours:
Tue–Fri: 8AM–12PM, 1PM–4PM
Mon, Sat, Sun: Closed
All vaccines are unavailable currently
Address
701 N 34th St
Suite 200
Seattle
,
WA
98103
Information
Get Directions
Location details
Our Fremont office is on the SE corner of North 34th St and Fremont Ave North, across the street from Chase bank. We're located in the plaza but our entrance is street facing on N. 34th. If coming from N. Northlake Way (rideshare drop off zone, u-lot under the Fremont bridge or U lot next to Troll Ave), use the staircase across the street from Adobe, in which you will walk up the stairs and through the plaza towards the 701 sign until you reach the sidewalk of N. 34th, and find our entrance on the left.
Parking
There's a U-lot underneath the Fremont bridge and near Troll Ave. on N. Northlake Way. Parking can be found along N. 34th, with ample space located NW in front of and past PCC. Bikes can be parked at the red bike rack along Fremont Ave N outside of our office.