Home
Services
Local doctors for your annual physical
Maybe you see your doctor for regular visits or maybe you can't remember the last time you saw one at all. Whatever the case may be, prioritizing prevention and maintenance can have a big impact on your health for years to come. That's why we completely redesigned the annual physical exam (or wellness visit) around actually helping you live a healthier, happier life — not checking off boxes. We call it a Live Well Visit.
One Medical's team of doctors, nurse practitioners, physician assistants, and more are here to help make the experience as easy and comfortable as possible, with no waiting — so you can get out the door and get back to your life.
Before you come in for your Live Well Visit (aka physical exam or wellness visit), you'll answer a few questions through the One Medical app or website about the health issues that matter most to you in order to guide your visit — from managing stress to diet and exercise to sexual health.
During your Live Well Visit, your doctor, nurse practitioner, or physician assistant will prioritize both your physical and mental health. While your appointment may very likely include a physical exam, your provider will also set aside the necessary time to talk with and get to know you. They'll also make sure you get any relevant preventive (or preventative) screenings — taking your health history, lifestyle, and genetics into account. One Medical providers customize care to meet each patient where they are, and our team believes in collaborating with each patient on a plan that makes sense for them.
While regular physical exams are important, our medical team believes every person's health needs and goals are different. From an annual in-office check-up with your healthcare provider to staying in more frequent contact through secure messaging, our team is here to help.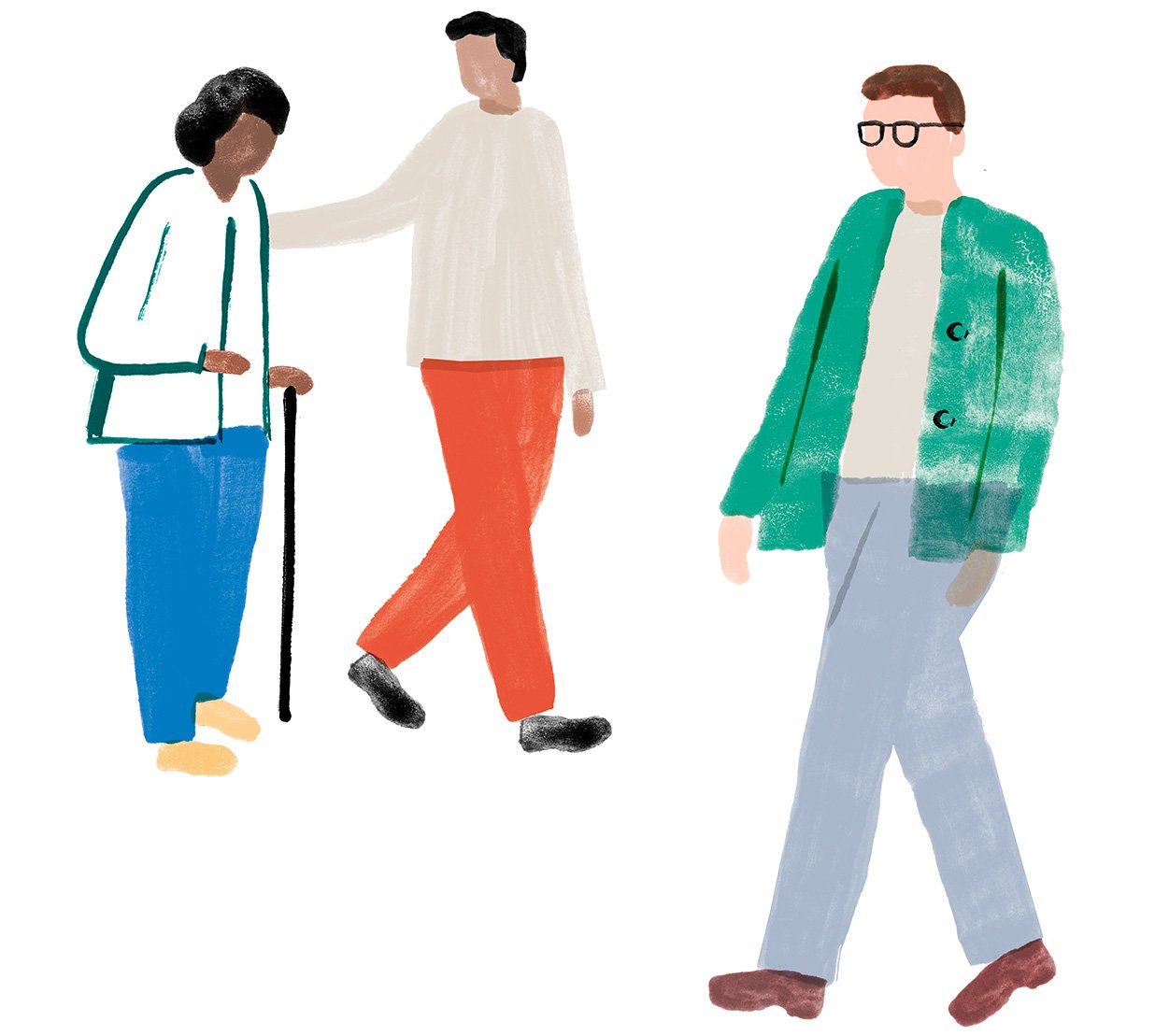 Some things we can help with:
Cancer screenings
Cardiovascular disease screening and prevention
Contraception (including IUD insertion and removal) and family planning
Diabetes
Diet and nutrition counseling
Heart disease
High blood pressure (hypertension)
High cholesterol
HIV
LGBTQ+ care
Medical clearance
Men's health
Menopause
Preventive (or preventative) care
Screening for metabolic and endocrine disorders
Sexual health including PrEP
Sexually transmitted infections
Skin rashes, moles, and lesions
Weight management
Women's health
And more