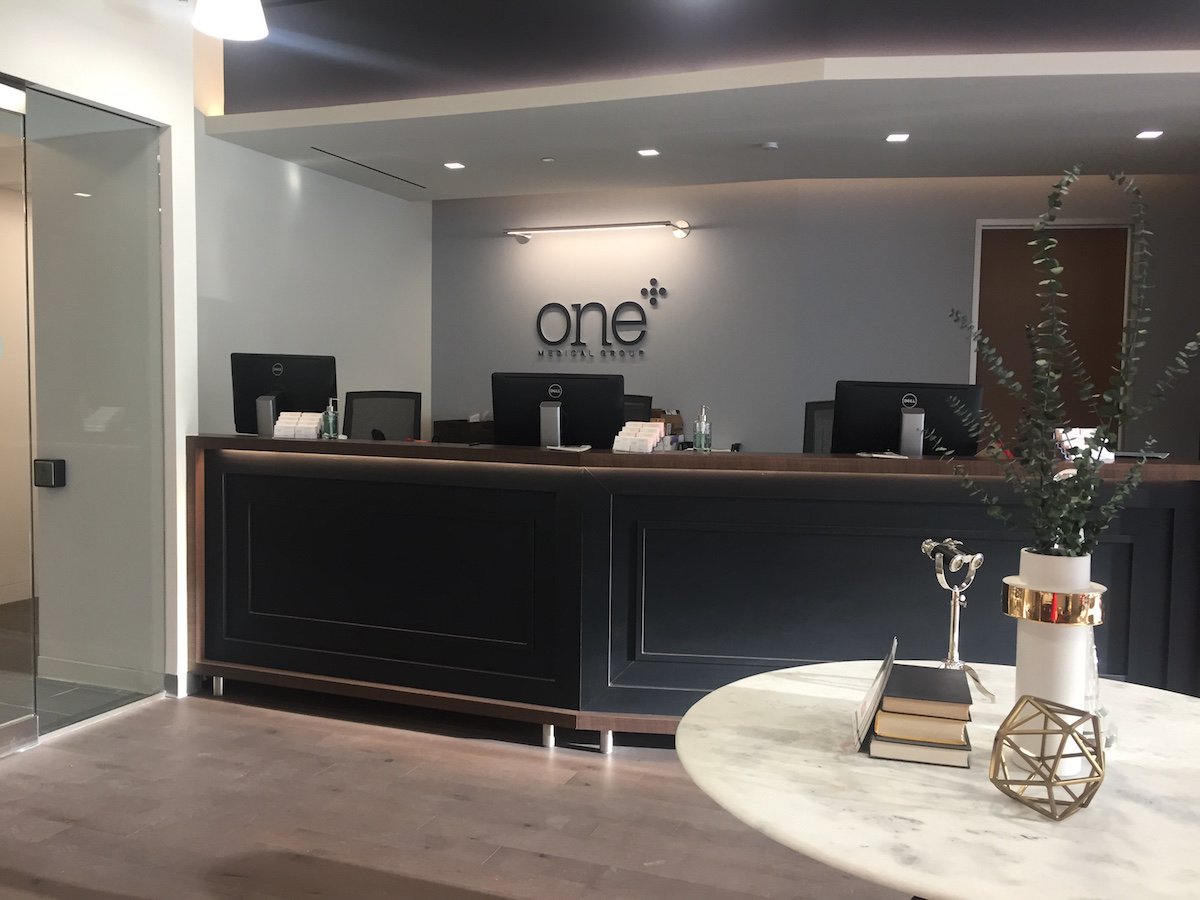 Home
Locations
D.C. Metro Area (DMV) Primary Care Doctor's Offices
Primary Care Doctor's Office in Washington, DC
Union Station
Our beautiful Union Station doctor's office opened in February 2016, and is a 10 minute walk from Union Station. Our board-certified primary care providers are dedicated to offering both quality and accessibility with same-day appointments that start on-time and 24/7 access to virtual care. We offer comprehensive primary care, which means we can help with everything from a sore throat to LGBTQIA+ care, and anxiety management to flu shots. And to make getting health care even more painless, we accept most PPO and HMO insurance plans. One Medical has redesigned the doctor's office by combining clinical excellence with a modern approach.
Join One Medical
Interested in becoming a patient or learning more about One Medical?
Membership benefits you'll enjoy
Get 24/7 on-demand care nationwide via Video Chat or Treat Me Now at no extra cost
Send and receive secure messages with a provider
Easily access your health records and care plans
Request prescription refills and renewals
Book an in-person or remote visit in a state where we have offices
Contact us:
Office Hours:
Mon–Fri: 8AM–5:30PM
Sat–Sun: Closed
Lab Hours:
Mon–Fri: 8AM–5PM
Sat–Sun: Closed
Information
Public Transportation
Metro Stations
Red Line to DC Union Station Terminal
WMATA
Bus Stations
80, 96 to NW Massachusetts Av & NW G St
80, D3, X1 to North Capitol St & Massachusetts Av
WMATA
Capital Bikeshare Station
North Capitol St & F St NW
North Capitol St & G Pl NE
1st & H St NW
Capital Bikeshare
Parking
Parking is very limited and difficult to plan on due to construction in the area. Please allow extra time if you plan on parking.
There are Colonial Parking and Standard Parking garages off F Street NW, 1st Street NW, and Massachusetts Avenue NW. Colonial Parking off F Street NW, between New Jersey Avenue and North Capital Street, is attached to our building and costs $16/hour or $21/day.
Additional Information
Our Union Station doctor's office is located at the intersection of New Jersey Avenue NW and F Street NW, across from the Georgetown University Law Center and two blocks west of Union Station. The walk from Union Station to our office takes about 10 minutes. There are no bike racks in front of the building, but there are racks available in the garage beneath the building.
Our services
Think of us as your home for healthcare — your go-to for preventive care like physicals and screenings and your first stop when something feels off.
Frequently asked questions