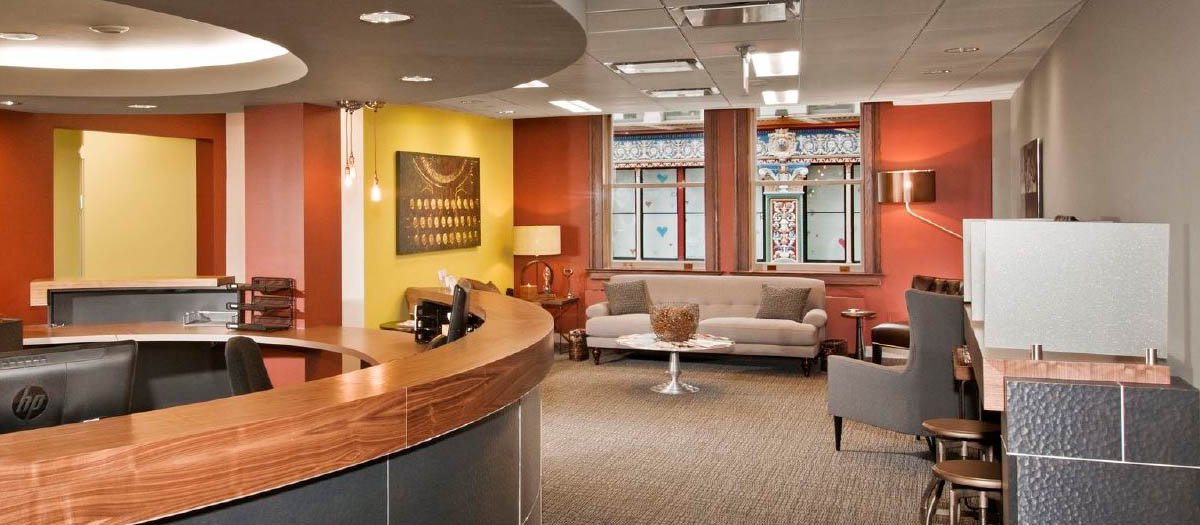 Home
Locations
D.C. Metro Area (DMV) Primary Care Doctor's Offices
Primary Care Doctor's Office in Washington, DC
Metro Center
Our Metro Center doctor's office is conveniently located directly above the Metro Center station. We offer personalized primary care, as well as basic women's health services. We can help with the everything from sinus infections and STD testing to digestive disorders and birth control counseling. We are not your typical doctor's office; One Medical is an affordable alternative to concierge medicine. We are in-network with most health insurance plans and offer straight-forward pricing for people without insurance.
Join One Medical
Interested in becoming a patient or learning more about One Medical?
Membership benefits you'll enjoy
Get 24/7 on-demand care nationwide via Video Chat or Treat Me Now at no extra cost
Send and receive secure messages with a provider
Easily access your health records and care plans
Request prescription refills and renewals
Book an in-person or remote visit in a state where we have offices
Office Hours:
Mon–Thu: 8AM–9PM
Fri: 8AM–6PM
Sat–Sun: Closed
Lab Hours:
Mon–Fri: 8AM–5PM
Sat–Sun: Closed
Information
Public Transportation
Metro Stations
Blue, Orange, Red to Metro Center
Green, Yellow to Gallery Place Chinatown
WMATA
Capital Bikeshare Station
Capital Bikeshare
Parking
There is a garage in our building (entrance on 10th Street), as well as several other garages nearby. There is also street parking.
Additional Information
Our Metro Center doctor's office is on the second floor of the Washington Center building, which is connected to the Grand Hyatt and Starbucks. Although bikes are not allowed in the building, there are bike racks in the garage beneath the building. The elevators to our office unlock at 8am.
Our services
Think of us as your home for healthcare — your go-to for preventive care like physicals and screenings and your first stop when something feels off.
Frequently asked questions