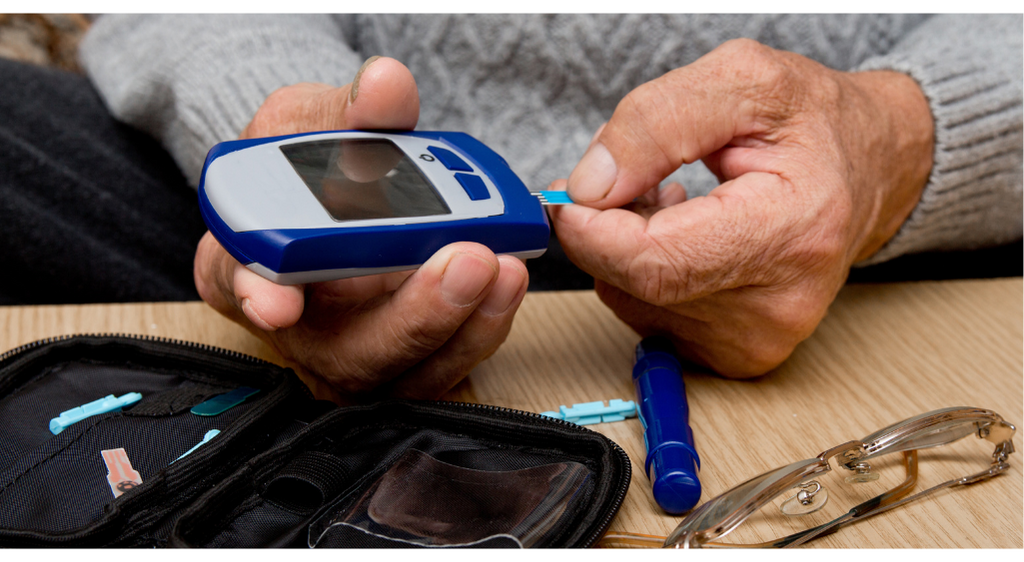 According to the American Diabetes Association, more than 25 percent of U.S. adults aged 65 and older have diabetes. Whether you or someone you love has prediabetes, type 1 or type 2, it's important to make healthy choices to help you lead a happy and healthy life.  Read on to learn more about what diabetes is and tips on diabetes self management.
What is diabetes?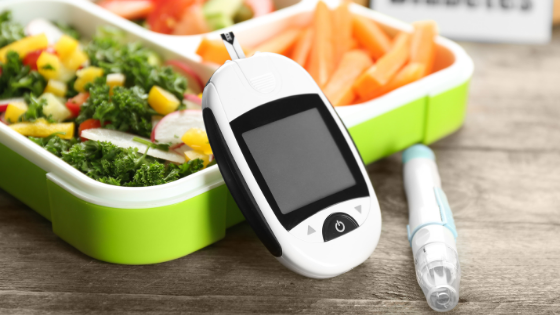 Diabetes is a chronic health condition that affects how your body turns food into energy, according to the CDC. When you eat, some foods are broken down into sugar (glucose) and released into the bloodstream. In turn, blood sugar levels rise and the body signals the pancreas to release insulin. 
With diabetes, your body doesn't make enough insulin or is unable to use the insulin it makes properly. Due to this, too much blood sugar remains in the bloodstream which can ultimately lead to serious health problems. Although there is no cure for diabetes, there are ways to manage it such as exercising, taking medicine, and staying on top of your health.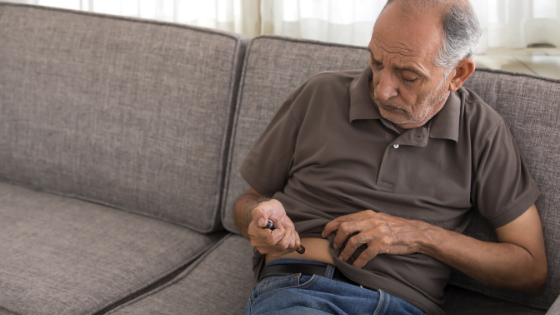 Type 1 diabetes — also known as juvenile diabetes — can occur at any age in any person. However, it typically occurs in adolescents. For individuals who have type 1 diabetes, their body produces little to no insulin. Factors such as genetics and some viruses may contribute to the development of type 1 diabetes, yet the exact cause remains unknown. Signs and symptoms can occur relatively fast. They may include:
increased thirst
frequent urination
extreme hunger
weight loss
blurred vision
fatigue 
weakness
Although there is no cure for type 1 diabetes, it can be managed with insulin therapy, a healthy lifestyle and other treatments. 
Type 2 Diabetes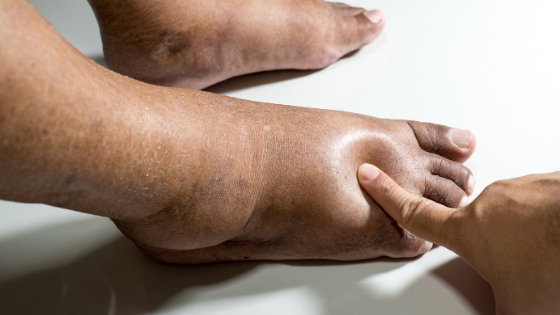 Type 2 diabetes is the most common form of diabetes and most often develops in people over the age of 45. According to the CDC, more than 34 million Americans have diabetes (1 in 10). Of those individuals, approximately 90 to 95 percent have type 2 diabetes. With type 2 diabetes, cells don't respond normally to insulin. Symptoms of type 2 diabetes mirror those of type 1 diabetes with the exception of tingling, pain and numbness in the hands and feet (a common symptom of type 2 diabetes). Oftentimes, symptoms are mild and can even go unnoticed. Some people are able to control their blood sugar levels by eating healthy and exercising. Other individuals may need medication or insulin to help manage their condition. Whatever the case may be, there are options available to stay healthy.
Pre-diabetes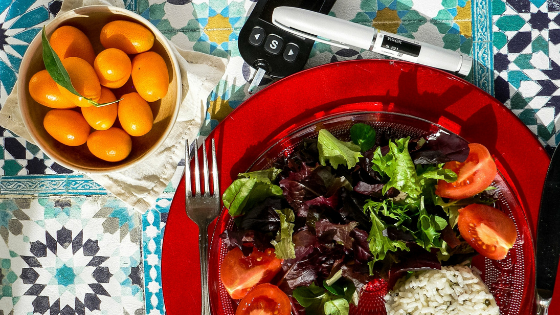 According to the CDC, 1 in 3 U.S. adults has pre-diabetes. This means that many people in this country are at a high risk of developing type 2 diabetes. For individuals with pre-diabetes, their blood sugar is high, but not high enough to be type 2 diabetes. When diagnosed, it's important to take immediate action to help reverse it. Some action items include speaking to your doctor, monitoring your blood sugar levels, exercising, eating better and losing weight. Assess your pre-diabetes risk with this CDC test.  
How Can You Manage Diabetes at Home?
Making sure that your blood sugar levels are within the range recommended by your doctor can be challenging. This is especially true to anyone who has diabetes. Blood sugar levels can change suddenly, so it's important to be aware and willing to adjust to every new situation.  Here are 6 tips for at-home diabetes self management.
1. Consistently monitor your blood sugars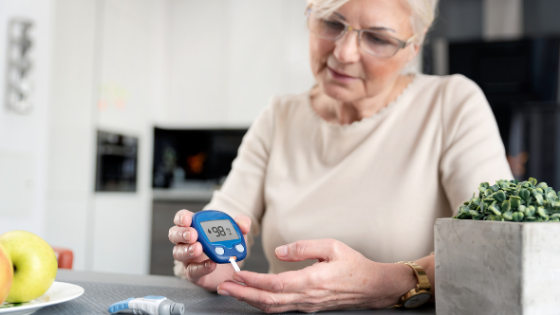 Checking your blood sugar often and at different times throughout the day can give you more information to help manage your diabetes. Refer to the next tip for a suggestion on how to keep track of your levels.
2. Keep a record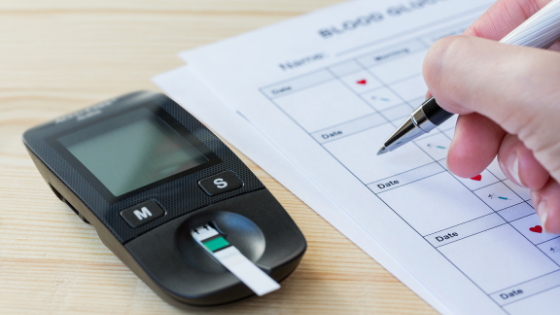 It's hard to notice trends if you don't keep a record of your blood sugar levels on a regular basis. Write down your blood sugar levels in a notebook so you can track them over a period of time. Maybe you'll notice that the hamburger you ate made your blood sugar level spike. Taking note of these details and working to change your habits can lead to a healthier you over time.
3. Involve your loved ones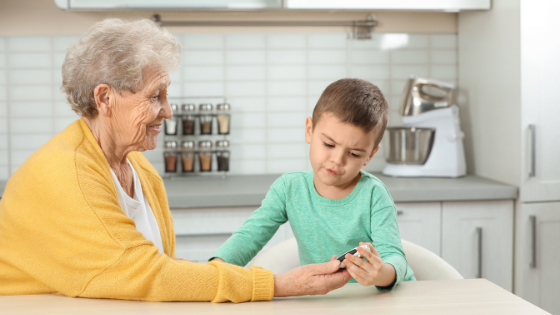 Your family and friends can help you create and stick to a routine. Let them in on how you're working toward a healthier you so that they can get on board with the changes you're making. If you think it will be helpful, ask someone to come with you to one of your next doctor appointments — whether it's virtual or in-person — so they can help even more.
4. Take it slow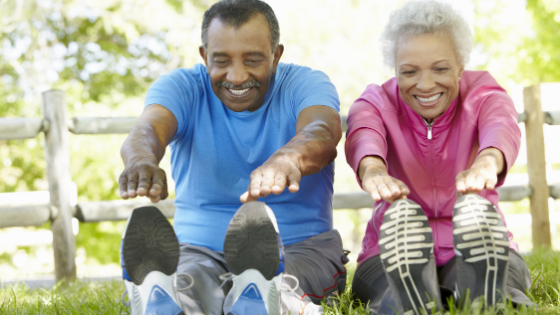 Don't expect results to happen all at once. Slow changes and sticking to your routine allow you to get used to the changes happening in your body. By making too many changes at once, you run the risk of falling into old habits. Instead, try one change at a time. For example, if you are trying to eat a healthier diet, change one thing, like adding a vegetable to each meal.  If you weren't exercising before, try walking for 30 minutes once or twice a week. From there, you can continue to modify your diet and increase how much you exercise.
5. Take Time for Yourself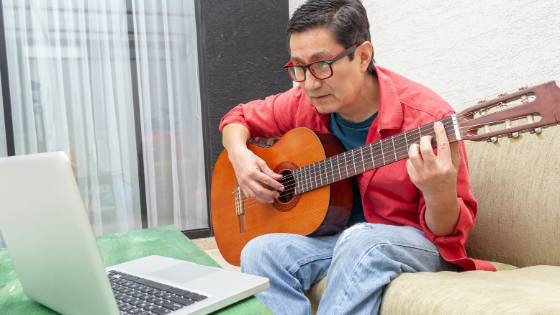 Amid all the blood sugar monitoring, make it a point to take time for yourself. Read a book, watch a new show, learn a new hobby or attend a free virtual class/workshop. For more ideas,  check out our article on how you can connect more with others and reduce isolation.
6. Demand more from your primary care team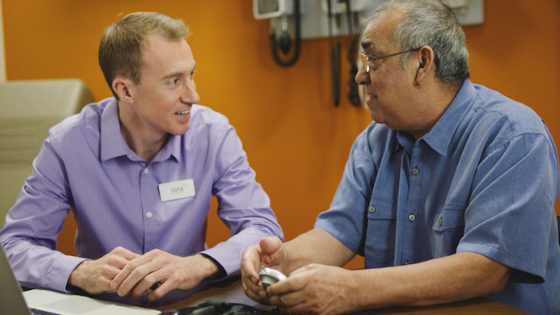 Your doctor and care team is there to support you with your diabetes self management goals. Your health is their job, so talk to them about helping you meet your goals. Do you have questions or concerns about diabetes self management? Schedule an appointment, explain what you want to work on and talk through your options with them.
One Medical Seniors offers various virtual classes such as stress management and mindfulness meditation to help older adults better manage and cope with their chronic diseases, including diabetes.
The One Medical blog is published by One Medical, a national, modern primary care practice pairing 24/7 virtual care services with inviting and convenient in-person care at over 100 locations across the U.S. One Medical is on a mission to transform health care for all through a human-centered, technology-powered approach to caring for people at every stage of life.
Any general advice posted on our blog, website, or app is for informational purposes only and is not intended to replace or substitute for any medical or other advice. 1Life Healthcare, Inc. and the One Medical entities make no representations or warranties and expressly disclaim any and all liability concerning any treatment, action by, or effect on any person following the general information offered or provided within or through the blog, website, or app. If you have specific concerns or a situation arises in which you require medical advice, you should consult with an appropriately trained and qualified medical services provider.