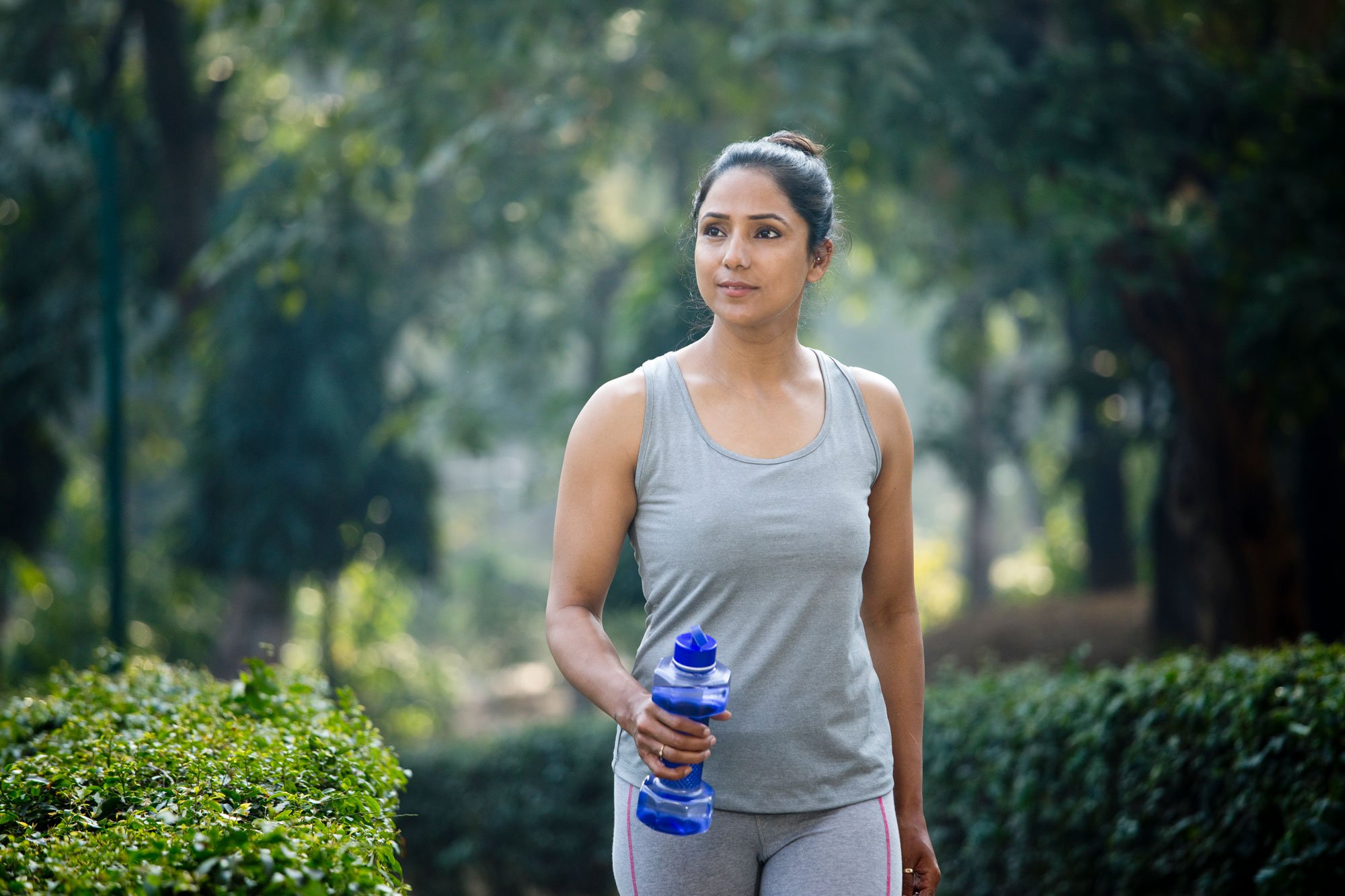 When it comes to diabetes myths, San Francisco-based One Medical provider, Hemalee Patel, DO, has heard them all. But there are two she hears more frequently than others: 1) That type 2 diabetes isn't reversible, and 2) that it doesn't affect young people. Both of those statements are not only false, but they're also potentially preventing people from getting the education and support they need to manage their diabetes, a chronic condition that impacts how your body turns food into energy.
"We are seeing younger and younger folks being diagnosed with type 2 diabetes at an alarming rate," Patel says. "Type 2 diabetes is an independent risk factor for heart disease and patients who are young should be appropriately screened and lifestyle interventions should be acted upon aggressively so that they are able to reverse their condition and learn the skills necessary to keep it at bay."
It's important to understand, however, that there are two types of diabetes: type 1, which involves the pancreas not producing enough insulin, a hormone needed to convert food into energy (this type is usually diagnosed in children and young adults) and type 2, in which the pancreas does produce insulin, but the body develops resistance to it (this form is most common in adults, but it is now being diagnosed in many young people as well).
"Pre-diabetes and type 2 diabetes can be reversed," Patel says. "With the right support and education it is not something one needs to assume will worsen over time or is not able to be managed. Even if you are placed on medications to control your condition, you may be able to successfully come off of those meds and not escalate the need for more. While receiving the diagnosis for a patient can understandably feel jarring and somewhat discouraging, knowing that it can be reversed and that they are in control of their condition can be very empowering. With appropriate support and guidance, even small changes to their lifestyle can start to shift their numbers in the right direction which is highly motivating,"
Here are Patel's top three lifestyle tips for anyone who's managing a prediabetes or type 2 diabetes diagnosis:
1. Increase your physical activity
A boost in daily movement is generally considered a good idea for anyone diagnosed with type 2 diabetes, and according to Patel, just about any form of movement counts, including walking, biking, running, yoga, swimming, and more. "Physical activity is so important," Patel says. "Research shows that physical activity is critical in managing glucose control as well as lowering cardiovascular risk and improving overall well-being." But be careful not to overdo it on the cardio — strength-based workouts are also essential, so consider investing in dumbbells or trying out bodyweight workouts like Pilates. "Resistance training should also be incorporated into physical activity as it helps maintain and increase lean muscle mass which improves insulin resistance and supports weight loss," Patel says.
2. Adopt healthy eating patterns
Food is, of course, a crucial piece of the diabetes puzzle, and Patel says creating a meal plan that takes certain elements into account may help manage or even reverse type 2 diabetes. "Sticking to plant predominant, whole, unprocessed foods can go a long way in controlling blood glucose," she says. "Leaning into vegetables and clean sources of protein helps curb cravings, allows you to feel fuller longer and improves insulin resistance."
When it comes to carbohydrates, The American Diabetes Association recommends sticking to carbs that are "nutrient-dense," meaning they're high in fiber, rich in vitamins and minerals and low in added sugars, sodium, and unhealthy fats. Opting for non-starchy vegetables like lettuce, cucumbers, broccoli, and tomatoes is a great way to load up on nutrient-dense carbs and moderate your intake of more starchy carbohydrates like fruits and grains (as well as limiting highly refined sweets and treats) may also help mitigate your type 2 diabetes signs and symptoms. Need some help meal planning? Your primary care provider can work with you to help achieve your diet goals, and connect you with a nutritionist or dietician if needed. Learn more about how your primary care provider can support you through nutrition counseling here.
3. Receive regular check-ups and seek support
Of course, while lifestyle changes can go a long way in keeping your type 2 diabetes in check, it's always best to work closely with a primary care provider who can act as the point person for all your health needs. And seeking out a support network can also go a long way in helping you make sense of recommendations and to find motivation and guidance when you need it. "See your doctor regularly for check ups and consider joining a diabetes education program that is evidence based, culturally sensitive and delivered by trained educators," Patel says. "Group classes can be so powerful in evoking behavioral modifications and lifestyle changes especially when supported and held accountable by your peers."
At One Medical, patients with diabetes can access group classes and more through our multidisciplinary chronic care management program, Impact by One Medical. Through the program, patients work with their dedicated care team led by a primary care provider to set health goals and make a personalized plan to meet them. This can include: 1 on 1 behavioral coaching sessions, group classes, and self-guided educational resources, as well as syncing data from wearable devices, and coordinated care with specialists at our health systems partners. You can learn more about Impact By One Medical here.
While these tips and tools can be helpful for those with type 2 diabetes, Patel says they can also be applied to just about anyone — proper nutrition, exercise, support, and rest can go a long way in helping to manage a variety of issues and conditions. "Optimizing lifestyle changes isn't just important for controlling folks with type 2 diabetes," Patel says. "It also helps mitigate stress, reduces other cardiometabolic conditions like high blood pressure, elevated cholesterol and fatty liver disease. It also results in increased productivity, energy levels, improved sleep, skin, hair and nails and a myriad of other conditions that may be afflicted with."

Have more questions about diabetes? Talk with a provider today!
The One Medical blog is published by One Medical, a national, modern primary care practice pairing 24/7 virtual care services with inviting and convenient in-person care at over 100 locations across the U.S. One Medical is on a mission to transform health care for all through a human-centered, technology-powered approach to caring for people at every stage of life.
Any general advice posted on our blog, website, or app is for informational purposes only and is not intended to replace or substitute for any medical or other advice. 1Life Healthcare, Inc. and the One Medical entities make no representations or warranties and expressly disclaim any and all liability concerning any treatment, action by, or effect on any person following the general information offered or provided within or through the blog, website, or app. If you have specific concerns or a situation arises in which you require medical advice, you should consult with an appropriately trained and qualified medical services provider.