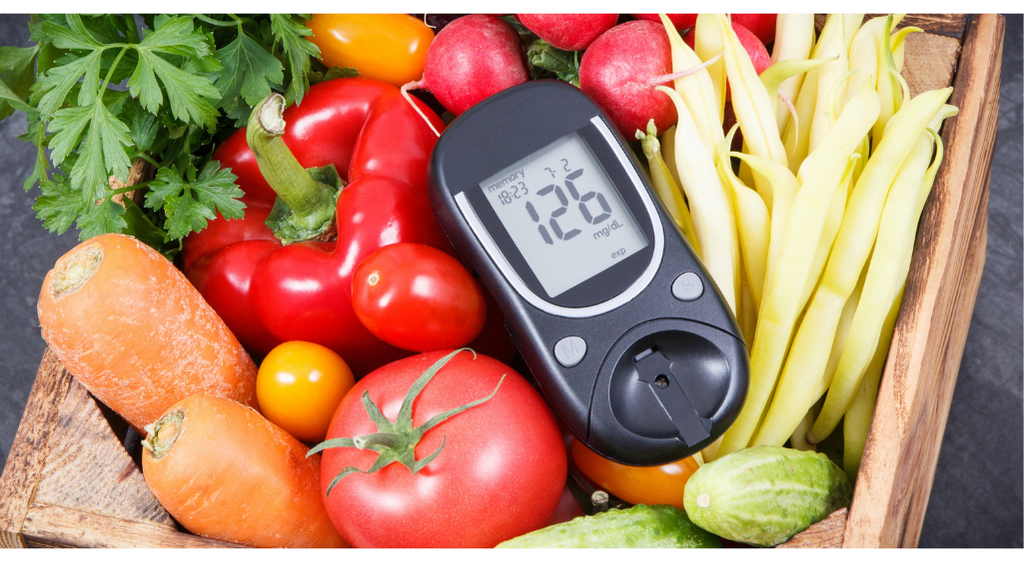 When it comes to health, a nutritious diet is a cornerstone of a journey to better overall health. A diet can make or break the health results you are looking for, and it is just as important as getting exercise, hydrating, and checking up with your provider. A well-rounded, healthy diet can do wonders!
However, when it comes to seniors with diabetes, diet is of utmost importance. There is a wealth of foods that you can eat, but also some foods that should be avoided. We understand that dealing with diabetes is a daily affair. But, learning about the best foods for diabetics can make the process a whole lot easier.
Type 1 and Type 2 Diabetes: What's the Difference?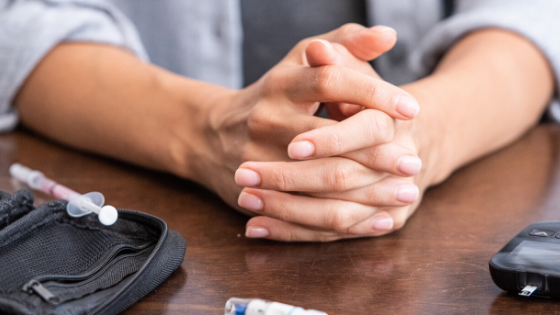 As you may know, there are two different types of diabetes. Type 1 diabetes and type 2 diabetes. While both affect the way your body regulates glucose, they differ greatly in how they affect your body.
People who have type 1 diabetes cannot produce insulin at all. Meanwhile, those with type 2 diabetes still produce insulin, but their bodies do not make enough of it or use it inefficiently. Folks with type 1 diabetes usually develop the condition at an early age, meaning it's not always preventable.
However, type 2 diabetes can be prevented, and sometimes reversed, with a healthy lifestyle. Part of this lifestyle includes diet. Now, we will review the best foods for diabetics and manage your condition.
Green Leafy Vegetables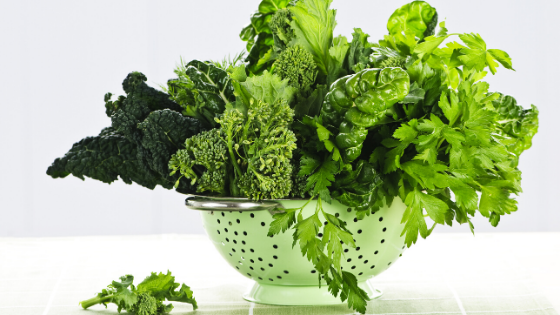 Packed with essential vitamins, minerals, and nutrients, green leafy vegetables also have little impact on blood sugar levels.
There is a wide variety of green leafy vegetables, and some great vegetables to work into your diet include kale, spinach, collard greens, bok choy, broccoli, and cabbage. These greens, especially spinach and kale, are rich sources of potassium, vitamin A and calcium. They also have notable amounts of protein and fiber, making them a well-rounded option for seniors with diabetes.
For diabetics, the real benefit of green leafy vegetables lies in their rich antioxidant levels and their starch-digesting enzymes. These vegetables are much more nutritious eaten fresh and raw. When vegetables are boiled down or cooked with salt, they lose some of the nutrients that would otherwise be in fresh vegetables.   
Whole Grain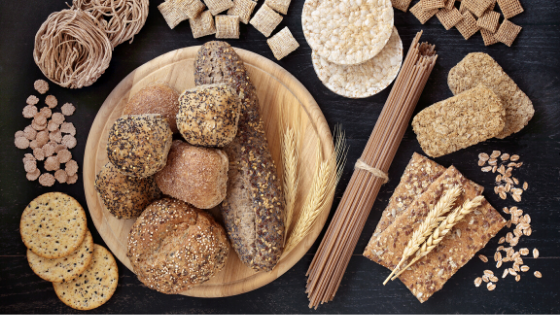 As a solid cornerstone of any nutritious diet, whole grain foods are an essential addition to a diet for diabetic seniors. There are so many different kinds of whole-grain foods out there, but some of our favorites include brown rice, whole-grain bread, whole-grain pasta, quinoa, and rye.
Whole-grain foods like the ones listed above are rich in fiber and contain significantly more nutrients than refined white grains. Fiber is especially important for seniors with diabetes because it slows down the digestion process, which helps keep blood sugar levels stable. 
Whole grains are a good way to make small changes in your diet. They can easily replace "white" grain foods like rice and pasta. But, this does not mean you have to give up your favorite pasta dishes altogether. Be sure to look for any whole grain alternatives so you can keep eating your favorite meals.
Sweet Potatoes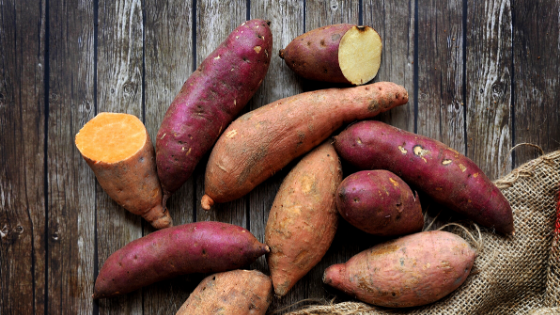 Sweet potatoes are, in every sense of the word, superfoods. Not only are they delicious, but they are packed with nutrients and can be eaten in a variety of ways. Thus, they are one of the best foods for diabetics.
Compared to white potatoes, sweet potatoes have a much lower Glycemic Index (GI), making them a great alternative for people with diabetes. The sugars in sweet potatoes release more slowly than some other foods, which is why they are easier to digest
This superfood has a variety of other nutritional benefits. Sweet potatoes are also a great source of potassium, vitamin A, vitamin K, and fiber. You can enjoy sweet potatoes roasted, baked, boiled, or mashed. They also make great side dishes with lean proteins.
Citrus Fruits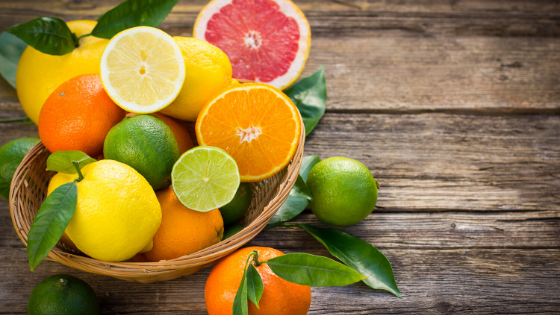 Like the other foods so far on this list, citrus fruits are vitamin and nutrient-packed food options for diabetic seniors. This makes them one of the best foods for diabetics. Fruits like oranges, grapefruits, and lemons have been shown to have anti-diabetic effects.
Citrus fruits are a great food for diabetic seniors because they are loaded with vitamins and minerals without high levels of carbs. These fruits are great sources of vitamin C, potassium, and folate.
Researchers believe there are two main antioxidants that provide citrus fruits with antidiabetic properties. Citrus fruits are widely considered to be superfoods for diabetics.
Avocados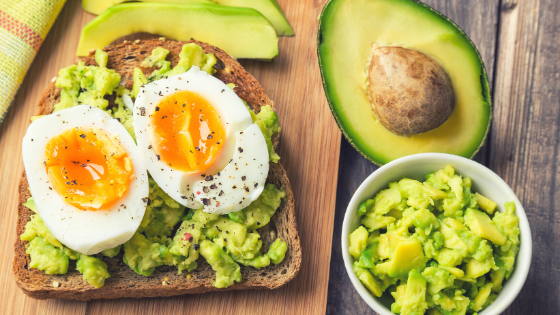 While high in calories, avocados are one of the best foods for diabetics. Avocados contain little carbohydrates and will not cause your blood sugar to spike. If you're looking for what to eat to lower blood sugar, then avocados are a great way to prevent diabetes.
Furthermore, avocados are also loaded with healthy fats and fiber. They make for a great snack, sandwich topping, salad topping, and more. Avocados contain anti-diabetic properties, making them one of the best foods for diabetics.
Beans and Lentils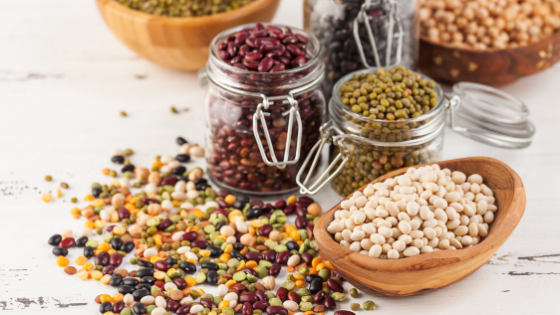 In general, beans and lentils are excellent, healthy foods for diabetics. If you want to know how to prevent diabetes with food, then beans are a great place to start. Many consider lentils and beans to be diabetic superfoods.
Beans are very low on the glycemic index. Furthermore, beans are one of the few starchy foods that help manage blood sugar levels. Loaded with protein and fiber, beans are an excellent two-way food. Protein and fiber are two essential nutrients for seniors, thus making them an excellent choice for both health and managing diabetes.
Berries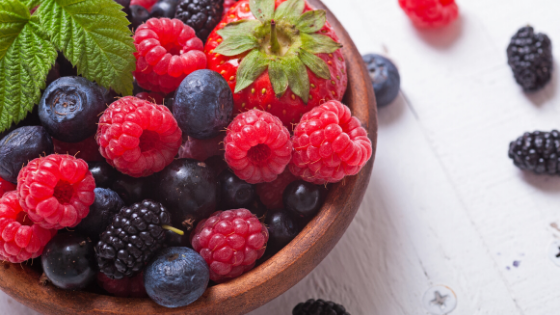 Berries are another one of the best foods for diabetics. They are sweet, nutritious, and very low on the glycemic index. Strawberries, blueberries, and raspberries are excellent sources of antioxidants and vitamin C. Berries are one of the best immune-boosting foods that you'll want to eat.
Luckily, berries are snackable and versatile. They are great for a nutrient-packed shake and smoothie recipes, but also make for great salad toppers, appetizers and more. 
In this article, we went over some of the best foods for diabetics. Berries, sweet potatoes, and more are all excellent options. These foods are low on the glycemic index and come packed with vitamins and nutrients.
At One Medical Seniors, we believe diet is a cornerstone of good health. When we address the patients' health, we do so comprehensively. One Medical Seniors care team members look at every aspect of the patient, ranging from the mental to the physical. Of course, this includes diet. We believe in empowering our patients with tools and information to guide their health journey.
Now that you have a better understanding of the best foods for diabetics, you might be interested in learning more about these awesome herbal teas packed with helpful
The One Medical blog is published by One Medical, a national, modern primary care practice pairing 24/7 virtual care services with inviting and convenient in-person care at over 100 locations across the U.S. One Medical is on a mission to transform health care for all through a human-centered, technology-powered approach to caring for people at every stage of life.
Any general advice posted on our blog, website, or app is for informational purposes only and is not intended to replace or substitute for any medical or other advice. 1Life Healthcare, Inc. and the One Medical entities make no representations or warranties and expressly disclaim any and all liability concerning any treatment, action by, or effect on any person following the general information offered or provided within or through the blog, website, or app. If you have specific concerns or a situation arises in which you require medical advice, you should consult with an appropriately trained and qualified medical services provider.