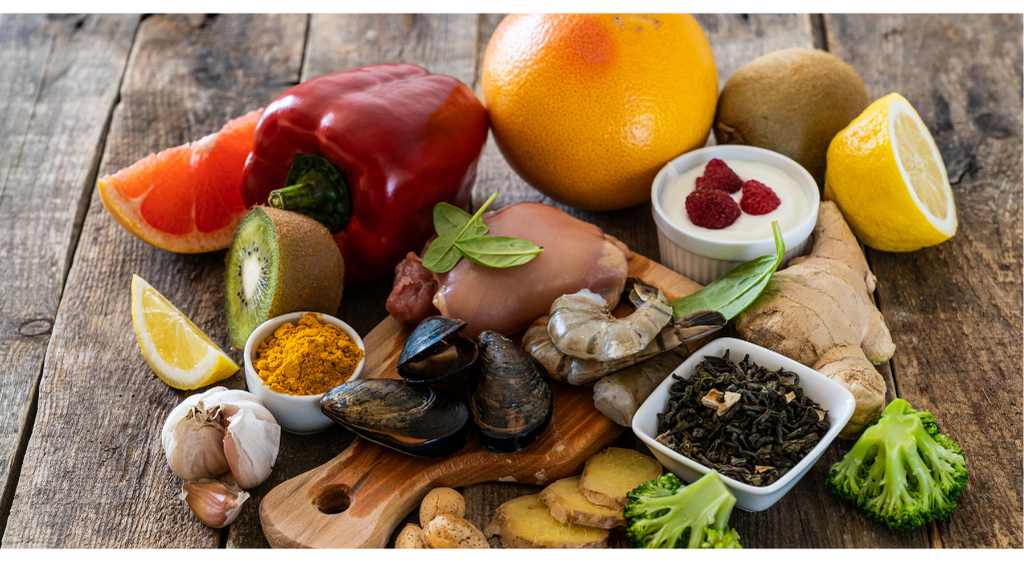 Carol Thomason, a Health Coach at our Tucker, GA practice shares seven of her favorite immune-boosting foods to help you stay healthy and happy.
To avoid getting sick, people often take preventative measures like washing hands, avoiding touching your eyes and face, and more. However, another way to protect yourself and boost your immune system is by eating immune-boosting foods! There are plenty of great options that are rich in nutrients to keep you healthy and happy.
In some cases, food can be a powerful medicine. Certain foods contain essential nutrients that boost the immune system, providing provide vital nutrients. Luckily, there is no end to how many immune-boosting foods are out there. However, we have picked seven of our favorites for you to consider working into your diet more to remain healthy.
While eating these foods may not guarantee you never get sick again, there are foods with plenty of nutrients and benefits to keep you healthy. Below, we dive into some of the best foods that boost immunity, what makes them so great and how much you should be eating to ensure you receive the full benefits.
7 Immune-Boosting Foods You'll Want To Eat
Citrus Fruits and Berries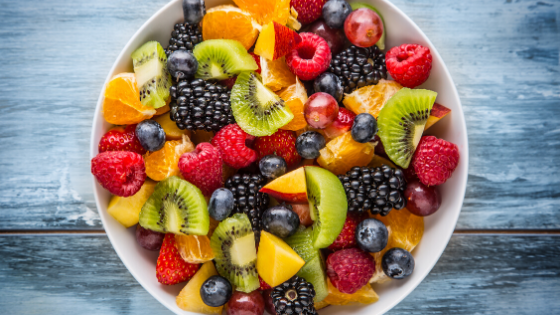 First up on our list of immune-boosting foods are citrus fruits and berries which are packed with Vitamin C.  This essential vitamin, which is believed to support the production of white blood cells to help fight illness, is not produced in the body. Vitamin C must, therefore, be acquired from food, which makes citrus fruits and berries an excellent source of Vitamin C:
Popular citrus fruits include: oranges, grapefruit, tangerines, and lemons.
Excellent berry choices include strawberries, blackberries, raspberries, and kiwi.
The Recommended Dietary Allowance (RDA) for Vitamin C is 50-60 mg. 1 orange has about 50 mg and 1 cup of strawberries has around 90 mg.
Red Bell Peppers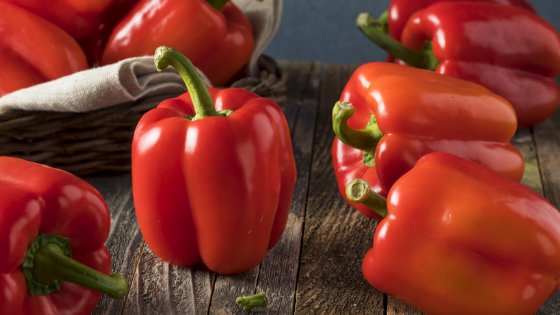 Another great immune-boosting food is red bell peppers.  Although not a citrus fruit, red bell peppers are packed with Vitamin C, with 1 cup of red bell peppers actually having twice as much vitamin C as citrus fruits, containing about 120 mg of vitamin C, which is 200 percent of the RDA.
Red bell peppers are also packed with many antioxidants, some of which have been shown to help fight disease and cancer. Such nutrients make red bell peppers another excellent option among our immunity-boosting foods to add to your plate. 
Broccoli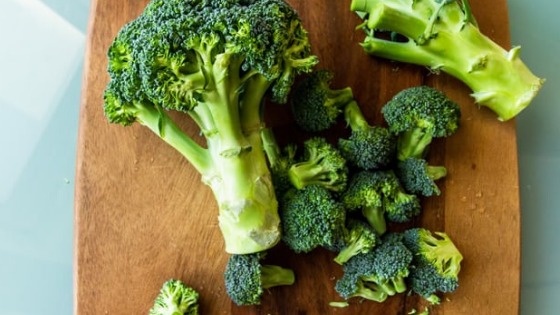 Next on our list is broccoli. Known as one of the superfoods, broccoli is low in calories, yet high in nutrients. It is supercharged with Vitamins A, C, and E; all of which work together as antioxidants to help fight off disease. One cup of raw broccoli provides 567 IU of Vitamin A, 81 mg of Vitamin C, and .7 mg of Vitamin E.
Broccoli also provides fiber and potassium, a mineral and electrolyte essential for the functioning of the nervous system. Together, these nutrients make it another excellent option among our immune-boosting foods. 
Spinach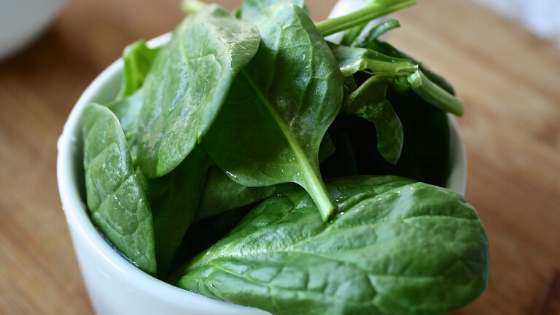 Another superfood among our immune-boosting foods is spinach. Spinach is high in both Vitamin C and folate, which helps the body make new cells and repairs DNA. Like broccoli, spinach is its healthiest when it is cooked as little as possible; however, light cooking activates vitamin A and releases other nutrients.
Recommended daily intake is 2 cups, which can be easily added to your salads, smoothies, and sandwiches.
Garlic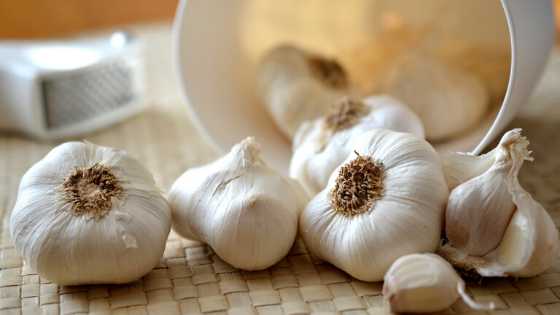 Next on our list of immune-boosting foods is garlic, another superfood used in cooking virtually everywhere across the globe today. Garlic's immune-boosting properties come from its many sulfur-containing compounds like allicin. It is a low-fat, low sodium way to add flavor to your recipes.
The recommended daily intake for garlic is 1 to 2 cloves per day. However, it's important to note that in order to get the benefits of garlic you have to eat the real thing; garlic powder does not have the same benefits.
Chicken Soup
Chicken soup is next on our list, and there's hard science behind this homemade, classic favorite. In addition to protein, which is an essential part of boosting immunity, the ingredients in chicken soup are often high in vitamins K and C. The soup also contains a chemical, carnosine, that helps protect your body from the flu.
Additionally, the warmth and steam from the soup that can help open up your airways and improve airflow when you're sick, makes it a great option for easing symptoms of such illnesses as the common cold, helping you feel better sooner.
Oysters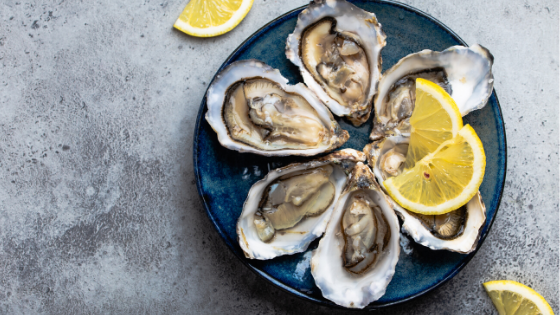 Although a bit unconventional, oysters contain essential nutrients with immune-boosting properties, including high levels of vitamin D and C. Oysters are also known for their zinc content, a nutrient with virus-fighting powers, which helps create and activate white blood cells to fight viruses.
Just 1 oyster provides 5.5 mg of zinc which is over half the RDA of 8-11 mg for most adults. Since a little goes a long way, be sure not to eat too many oysters, as this could increase your risk of getting a bacterial infection.
Diet is a cornerstone for great health. Education is therefore important to ensure you have the knowledge to make healthy eating decisions. Now that we've covered immune-boosting foods, learn more about healthy eating habits such as essential foods that lower cholesterol or protein-rich recipes for seniors.
This article was originally published on August 25th, 2020.
The One Medical blog is published by One Medical, a national, modern primary care practice pairing 24/7 virtual care services with inviting and convenient in-person care at over 100 locations across the U.S. One Medical is on a mission to transform health care for all through a human-centered, technology-powered approach to caring for people at every stage of life.
Any general advice posted on our blog, website, or app is for informational purposes only and is not intended to replace or substitute for any medical or other advice. 1Life Healthcare, Inc. and the One Medical entities make no representations or warranties and expressly disclaim any and all liability concerning any treatment, action by, or effect on any person following the general information offered or provided within or through the blog, website, or app. If you have specific concerns or a situation arises in which you require medical advice, you should consult with an appropriately trained and qualified medical services provider.