Home
Blog
Healthy Living
Do I Need a Yearly Physical? Understanding The Importance of Annual Exams in Your 20s And 30s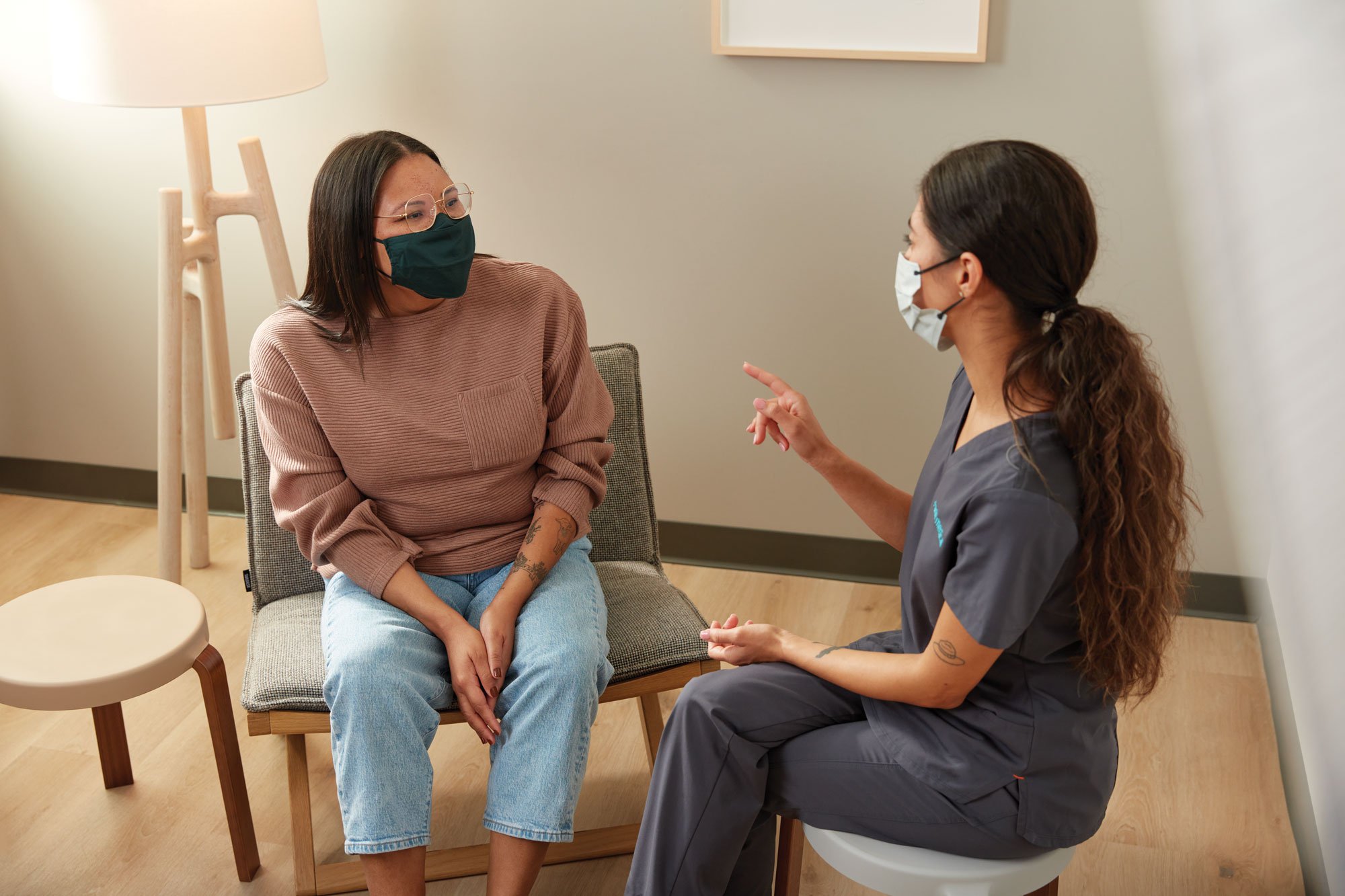 Clinical Editor: Megan Dodson, PA-C

Regular check-ups are important at every age. However, for many 20 and 30 year olds, doctor's appointments aren't typically at the top of the to-do list. In fact, a 2017 survey found that 33% of millennials don't even have a regular doctor. A Kaiser Family Foundation poll found similar results: 45% of 18 to 29 year olds and 28% of 30 to 49 year olds don't have a primary care provider.
Between work, school, and social activities, scheduling your annual physical (called a Live Well Visit at One Medical) may be the last thing on your mind at this age, especially if you're feeling otherwise healthy. Though it's easy to feel invincible when you're young and aren't experiencing any health issues, regular check-ups now can be key to protecting your long-term health. Here's why you should stay on top of your annual physicals in your 20s, 30s, and beyond:
Why are physicals important in your 20s and 30s?
While it's tempting to skip a trip to the doctor when you're feeling fine and healthy, annual physicals provide an opportunity to establish a relationship with a primary care provider, so they can help you maintain your health as you get older.
"One of the most important goals that we have as your primary care physicians is to provide preventative healthcare," says One Medical's Anna Askari, MD. "We want to help you stay healthy and catch any diseases — ideally before they start — to help reverse the damage if and when possible before it becomes too late. Starting your annual exams as a young adult and establishing that relationship with a primary care provider who will know your complete health history will help achieve this goal. It will also make things easier when you have acute issues come up and need to seek care."
Your behavior and lifestyle choices in your 20s and 30s can have a significant impact on your long-term health, so annual physicals also play a vital role in ensuring your health is on track. During these visits, your provider can help assess your current health habits, make recommendations to help you achieve your goals, and partner with you to ensure those lifestyle changes are being optimized to help you better protect your overall health. During these visits, your primary care provider can help keep you on track with routine immunizations and preventative screenings and catch potentially serious issues early on before they cause any complications. Your provider will treat you within the context of your personal and family health history, tailoring your care plan to your unique personal needs.
What should someone in their 20s and 30s should know before having an annual physical?
Your annual appointment shouldn't be a cause for anxiety. It's a great opportunity to discuss your physical and emotional well-being, and collaborate with your provider on preventive strategies, treatment options, condition management, and much more. Askari says that individuals in their 20s and 30s face unique health challenges and obstacles, making routine visits absolutely worth the time investment.
But even if alcohol and mental health issues aren't concerns for you, there are so many other critical topics to discuss in young adulthood. Here are a few of the to-do items to have on your list as you prep for your visit:
Gather information on your health history. Track down your vaccine records and bring copies of your previous cancer screenings and lab results if possible. Information on both your personal and family health history will help your provider create a screening and care plan tailored to your unique needs.
Take note of all prescription and over-the-counter medications and supplements you take on a regular basis. "Have a list of medications and supplements that you take regularly with name, dosage, and how often you take them," Askari says.
Chat with your parents and/or other relatives about familial health. "Have a conversation with your parents and blood relatives regarding your family history and making sure you're aware of your risk of cancer, heart disease, etc." Askari says. A positive family history of heart disease, cancer, or other disease, for instance, may alter your screening schedule or require other preventative measures early on.
What kinds of screenings do people in their 20s and 30s need?
One major reason the annual exam is so important for adults of all ages is that it offers you the opportunity to discuss necessary screenings and vaccines you may not even know you need. A few of the major ones to be aware of include:
Askari also recommends asking your provider about Hepatitis C — this is a one-time screening that anyone over 18 can get. Additionally, if you have any concerns about your skin, it's also worth discussing those with your provider. Your provider can help develop a treatment plan and refer you to a dermatologist if needed.
What kinds of vaccines do people in their 20s and 30s need to be aware of?
We often think of immunizations as a children's issue, but adults need to be aware of vaccines too. Your provider will make recommendations about vaccines that might be beneficial for you depending on what vaccines you've received in the past, your medical history and your lifestyle, and your preferences. Here are some common vaccines that are typically discussed in an annual visit:
The annual flu shot (which everyone should discuss with their provider)
Tetanus/diphtheria/pertussis (Tdap): every adult needs a one-time Tdap vaccine if they didn't receive it as an adolescent and then a Td (tetanus, diphtheria) or Tdap booster shot every 10 years. Individuals who are pregnant should also receive a Tdap vaccine, preferably around 27 through 36 weeks.
Human papillomavirus (HPV): Anyone in their 20s and 30s who hasn't received an HPVvaccine may also discuss getting the immunization since it protects against the types of HPV that cause most cervical, anal, and other cancers, as well as genital warts. "The HPV vaccine has been approved for anyone through age 45 who didn't start or finish the series at a younger age (before age 26)," Askari says.
COVID-19: COVID-19 vaccination is now recommended for everyone 6 months and older. Learn more about COVID-19 vaccines here.
It's important to understand that not all vaccines are appropriate for all situations or health conditions, so always be sure to discuss questions, concerns, and personalized recommendations with your provider.
How does One Medical approach physicals?
At One Medical, we've completely redesigned the annual old-school, annual physical exam with the Live Well Visit. Live Well Visits are a unique opportunity for you and your provider to tackle any top-of-mind questions and plan out future health goals.
Before you come in for your visit, we'll ask you answer a few questions in the One Medical app about the health issues that matter most to you in order to guide your visit — from mental health to diet and exercise to sexual health. Your answers will ensure your provider is well aware of your priorities so your in-office time is focused, personalized, and tailored to your health goals.
During your Live Well visit, you and your provider can discuss many of the lifestyle factors that inform the overall picture of your well-being, like diet, sleep, fitness, and mental health, as well as your health goals. Together with your provider, you'll create an action plan you can commit to with take-home tips. We'll even send an in-app visit summary that includes all the information you and your provider covered so you don't have to stress about memorizing all your action items.
Your provider will also be available for in-person follow-ups visits, remote visits, and virtual messaging via our mobile app, so you can connect with us anytime you need extra help attaining your goals.
Looking to connect with a primary care provider? We're here to help. At One Medical, our providers understand the importance of strong patient-provider relationships and will take the time to get to know you and your unique needs. Learn more about One Medical and how we can support you in your long-term health.
The One Medical blog is published by One Medical, a national, modern primary care practice pairing 24/7 virtual care services with inviting and convenient in-person care at over 100 locations across the U.S. One Medical is on a mission to transform health care for all through a human-centered, technology-powered approach to caring for people at every stage of life.
Any general advice posted on our blog, website, or app is for informational purposes only and is not intended to replace or substitute for any medical or other advice. 1Life Healthcare, Inc. and the One Medical entities make no representations or warranties and expressly disclaim any and all liability concerning any treatment, action by, or effect on any person following the general information offered or provided within or through the blog, website, or app. If you have specific concerns or a situation arises in which you require medical advice, you should consult with an appropriately trained and qualified medical services provider.