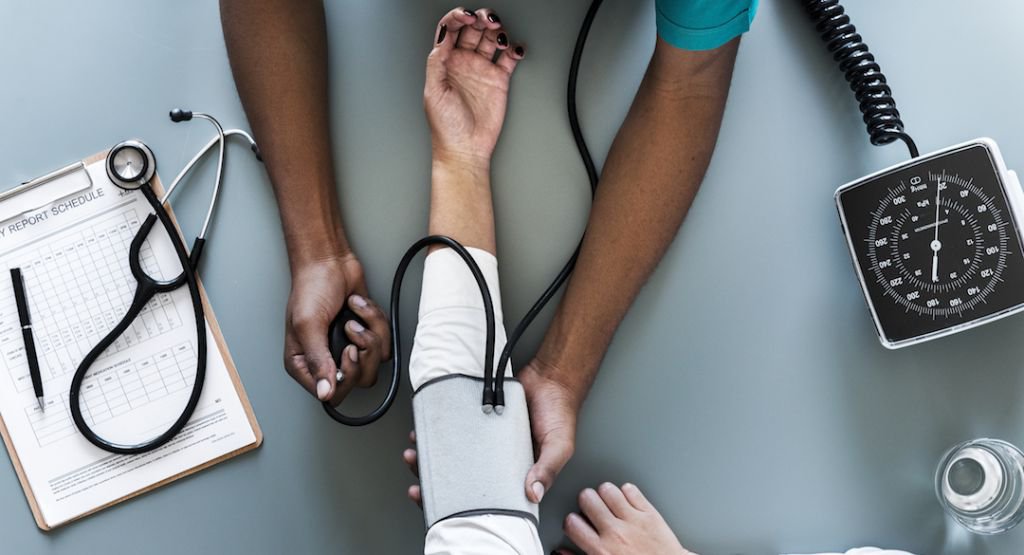 If the idea of getting a physical at the doctor's office makes you cringe, you're not alone. In fact, research has shown that plenty of people avoid or delay regular check-ups for a variety of reasons, including cost, previous negative experiences, fears of prejudice, body shaming, and more. But One Medical does things differently. So if you have unpleasant memories of barely-there paper gowns, sterile exam rooms, or anxiety-provoking wait times, rest assured that we've rewritten the rules for old-school physical exams. Introducing: The Live Well Visit.
Developed with the input and collaboration of our members and providers, we believe the Live Well Visit might actually be your new favorite thing about One Medical. Here's what's different about a Live Well Visit:
We treat our members like real, whole people
For many people, the traditional physical sounds like a routine checklist rather than an engaging conversation. At One Medical, we believe it should be the opposite: Live Well Visits are a unique opportunity for you and your provider to tackle any top-of-mind questions and plan out future health goals. We don't believe in wasting your time, so unless you have a specific physical concern to address, you can keep your clothes on and focus more on what truly matters to your health. Talking openly with your provider helps set the stage for the highest quality care possible. Getting to know you enables your provider to share information and resources that are relevant to you. Our broad primary care training empowers us to discuss just about any topic that's important to your health.
We empower you to crush your goals
We're all about goal-oriented care at One Medical. During your Live Well Visit, you and your provider can discuss many of the lifestyle factors that inform the overall picture of your well-being, like food, sleep, fitness, and mental health. Together with your provider, you'll create an action plan you can commit to with take-home tips and plenty of support going forward. Your provider will also be available for in-person follow-ups visits, remote visits, and virtual messaging via our mobile app, so you can connect with us anytime you need extra help attaining your goals.
Smart technology, before, during, and after
We're fans of all things tech at One Medical, which is why we've figured out a way to leverage technology to seamlessly integrate the Live Well Visit into your busy life. Before you come in for your visit, we'll ask you to complete a brief questionnaire using the One Medical app. Some things we'll ask are the topics you want to cover, your sleep habits, and activity level. Your answers ensure your provider is well aware of your priorities so your in-office time is focused, personalized, and tailored to your health goals. Our tech-friendly tools come into play once you exit the exam room too: you'll receive an in-app visit summary that includes all the information you and your provider covered during your visit so you don't have to stress about memorizing any action items.
They're quick (and painless)
Leave behind any fears you may have about poking, prodding, and awkward situations. We keep each Live Well Visit to a tight and tidy 25 minute package, so you can get back to your life as soon as possible. Our providers stay up to date on constantly evolving guidelines and best practices around tests and health screenings, so you can trust us to guide your care. Even if previous providers have told you that certain blood work or other tests are routinely required, those recommendations may no longer hold true; your One Medical provider will inform you of any care you truly need to stay healthy and work toward your health goals. If it turns out you need a follow-up visit to get it all done, we'll help you schedule one.
Have you booked your Live Well Visit yet? Download our app and tap "Get Care" to get your visit on the books.
The One Medical blog is published by One Medical, a national, modern primary care practice pairing 24/7 virtual care services with inviting and convenient in-person care at over 100 locations across the U.S. One Medical is on a mission to transform health care for all through a human-centered, technology-powered approach to caring for people at every stage of life.
Any general advice posted on our blog, website, or app is for informational purposes only and is not intended to replace or substitute for any medical or other advice. 1Life Healthcare, Inc. and the One Medical entities make no representations or warranties and expressly disclaim any and all liability concerning any treatment, action by, or effect on any person following the general information offered or provided within or through the blog, website, or app. If you have specific concerns or a situation arises in which you require medical advice, you should consult with an appropriately trained and qualified medical services provider.