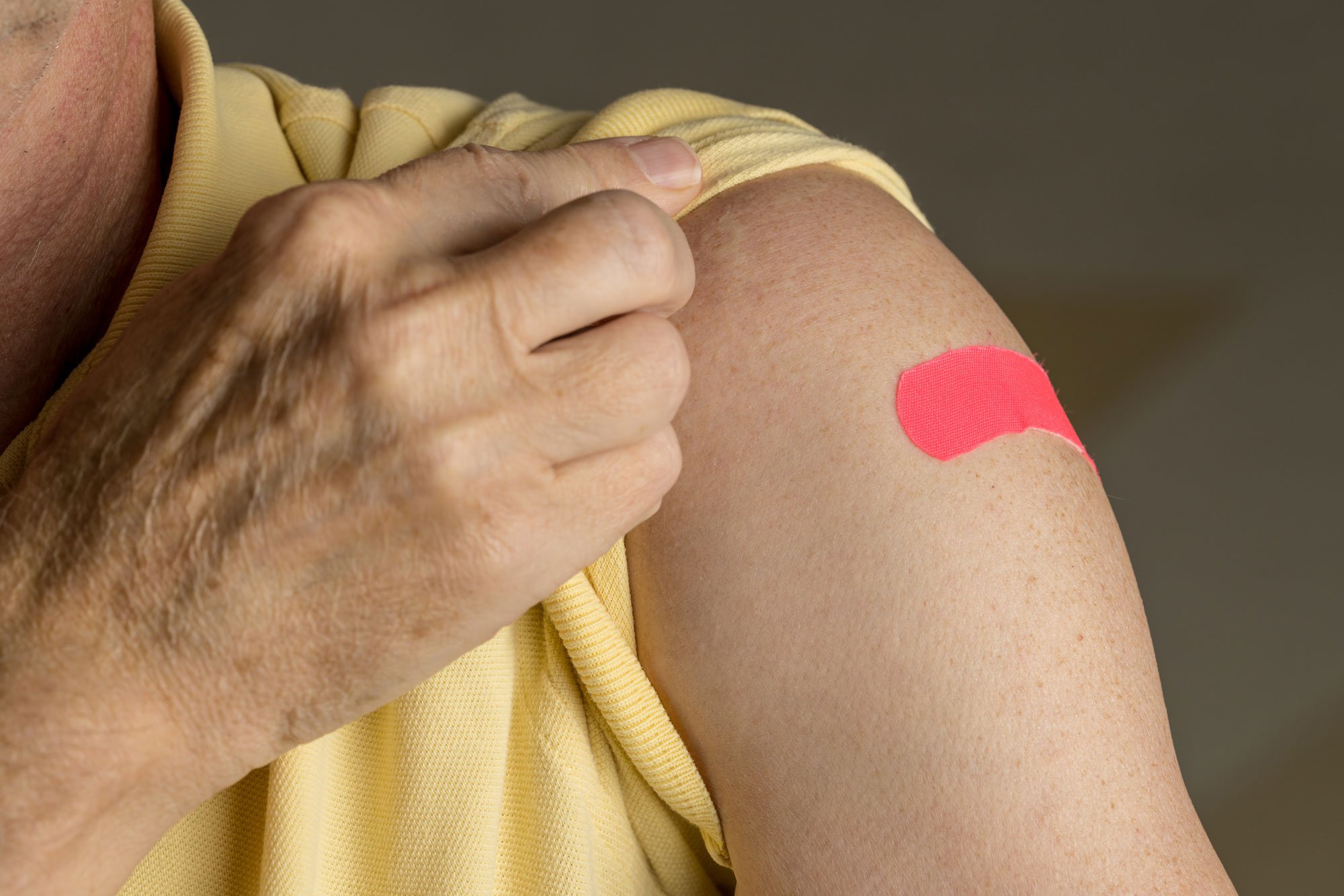 Updated October 2, 2023.

Clinical Editors: Megan Dodson, PA-C, Spencer Blackman, MD, Will Kimbrough, MD

One Medical supports vaccination as an important measure to reduce the spread and harm from COVID-19, and we want you to have the most updated vaccine information.
Here are our answers to some of your most commonly asked questions:
What are the recommendations for COVID-19 vaccines?
Here are the recommendations for a booster based on age and the type of vaccine that was given in the initial round of vaccination:

How does the COVID-19 vaccine work?
The Pfizer/BioNTech and Moderna COVID-19 vaccines, approved in December 2020, use messenger RNA (mRNA) which delivers a small genetic "message" that causes your own cells to make a protein that resembles the spike on the outer shell of the tiny COVID-19 virus. Your immune system then recognizes this protein as foreign, and produces specific antibodies and specialized immune cells (T-lymphocytes and B-lymphocytes) that quickly spring into action if the virus itself shows up in the future.
The Novavax vaccine uses proteins from the COVID-19 virus to create an immune response. This is similar to how many widely used vaccines work, such as vaccines for human papillomavirus, hepatitis B and shingles.
What are the benefits of the COVID-19 vaccine?
COVID-19 vaccines have been shown to be highly effective in preventing severe illness and death from COVID-19. We've also learned that this protection fades over time, especially for people who are older or who have health conditions that affect their immune system.
How are the vaccines administered?
The vaccines are administered the same way as the flu shot, injected into the muscle of the upper arm.
What are the common side effects?
Common side effects may include pain around the area of the injection, feeling tired, headache, muscle aches, and less commonly, fever. So far, severe side effects have been reported to be very rare with these current COVID-19 vaccines. As with all vaccines, there have been rare reports of serious allergic reactions to the vaccine. If you've ever had a severe allergic reaction or anaphylaxis to any ingredient in either of the COVID-19 vaccines, it is not considered safe to get that specific vaccine. If you have a history of severe allergic reactions, please speak to your healthcare provider for guidance before being vaccinated.
Inflammation of the heart muscle (myocarditis) is another possible side effect that is associated with the mRNA vaccines (Pfizer and Moderna). Adolescent and young adult males have experienced higher rates of myocarditis compared to other groups, but overall, it's not common. Please check out the CDC site about myocarditis and talk to your healthcare provider for more information.
How much does the vaccine cost?
According to the CDC, "Updated COVID-19 vaccines are available to most adults living in the U.S. at no cost through their private health insurance, Medicare, and Medicaid plans."
Can I receive the Pfizer/BioNTech or Moderna vaccine with other vaccines?
Yes. All authorized or approved COVID-19 vaccines can be given alongside other approved immunizations (like flu or pneumonia shots).
Adolescent or young adult males may consider waiting 4 weeks after JYNNEOS™ vaccination before getting an mRNA COVID-19 vaccine to reduce the risk of myocarditis (inflammation of the heart). However, it's not necessary to delay monkeypox vaccination should you need it after your COVID-19 booster. If you're not sure about the timing, talk with your healthcare provider.
Once I'm fully vaccinated, will I still need to get tested for COVID-19?
Yes. While the vaccines are highly effective at preventing complications from COVID-19, they only modestly reduce your risk of infection. If you have symptoms consistent with COVID-19, we recommend getting tested to determine if your symptoms are being caused by COVID-19. Even if you test negative, consider avoiding crowds or people who are high-risk for COVID-19 complications until you're feeling better.
I've had COVID-19 already. Should I still get a vaccine?
Yes. Even if you've had a COVID-19 infection, it's still possible to get infected again.Vaccination will help prevent complications in the event of future infections.
People with a current COVID-19 infection should defer the vaccine until they have recovered from acute illness and can discontinue isolation. They may also consider waiting 3 months post-infection to get the vaccine.
If I get the COVID-19 vaccine will it affect COVID-19 test results?
No. Per the CDC, the COVID-19 vaccine cannot cause you to falsely test positive or negative on PCR or antigen viral tests, which are used to see if you have a current infection.
What if I'm pregnant, breastfeeding, or have a compromised immune system?
COVID-19 vaccination is recommended for people who are pregnant, breastfeeding, trying to get pregnant, or might become pregnant in the future. Pregnant and recently pregnant people are more likely to get severely ill with COVID-19 compared with non-pregnant people. Getting a COVID-19 vaccine can protect you from severe illness from COVID-19. If you have questions, you should talk to your provider to make an informed decision for your unique situation. More information about pregnancy and the vaccine is available here
Can I vaccinate my child?
If your child is 6 months or older, they're eligible to receive the Pfizer/BioNTech or Moderna COVID-19 vaccine. The CDC now considers it safe to receive the COVID-19 vaccine at the same time as other recommended vaccines. For more information on COVID-19 vaccines for children, see here.
The One Medical blog is published by One Medical, a national, modern primary care practice pairing 24/7 virtual care services with inviting and convenient in-person care at over 100 locations across the U.S. One Medical is on a mission to transform health care for all through a human-centered, technology-powered approach to caring for people at every stage of life.
Any general advice posted on our blog, website, or app is for informational purposes only and is not intended to replace or substitute for any medical or other advice. 1Life Healthcare, Inc. and the One Medical entities make no representations or warranties and expressly disclaim any and all liability concerning any treatment, action by, or effect on any person following the general information offered or provided within or through the blog, website, or app. If you have specific concerns or a situation arises in which you require medical advice, you should consult with an appropriately trained and qualified medical services provider.