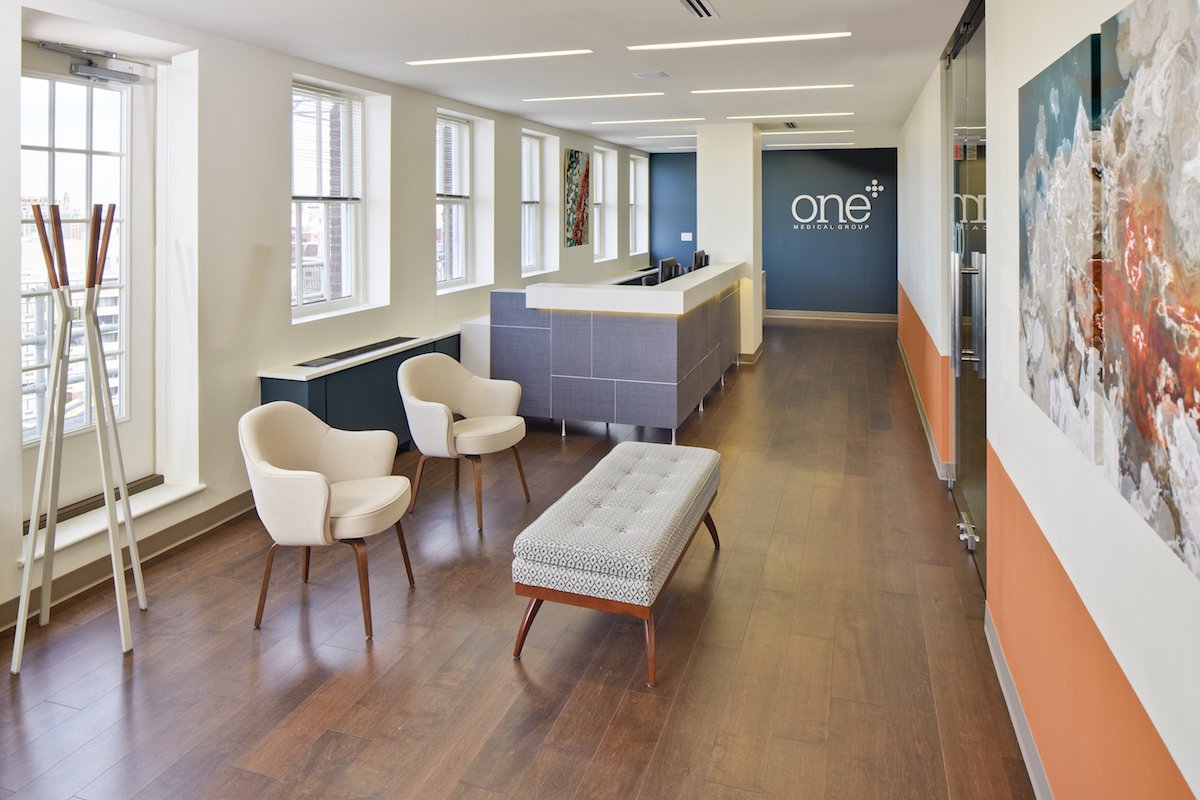 Home
Locations
New York Primary Care Doctor's Offices
Primary Care Doctor's Office in Brooklyn, NY
Cobble Hill
Our Cobble Hill doctor's office is our second Brooklyn office, opened in June 2016. Our members enjoy an experience tailored to their specific needs including same-day and next-day appointments, an onsite lab, and access to virtual care 24/7. Our board-certified physicians are committed to you and your health, and are able to help with a breadth of services, including treatment for colds, coughs and headaches, flu shots and STD testing, stress management, and digestive disorders. With One Medical, you get more quality time with your doctor and less time wasted waiting.
Join One Medical
Interested in becoming a patient or learning more about One Medical?
Membership benefits you'll enjoy
Get 24/7 on-demand care nationwide via Video Chat or Treat Me Now at no extra cost
Send and receive secure messages with a provider
Easily access your health records and care plans
Request prescription refills and renewals
Book an in-person or remote visit in a state where we have offices
Office Hours:
Mon–Fri: 8AM–9PM
Sat–Sun: 8AM–6PM
RN Services: 9am-2pm (All ages)
Lab Hours:
Mon–Fri: 8AM–12PM, 1PM–3:15PM
Sat–Sun: 8AM–12PM, 1PM–4PM
RN Services: 9am-2pm (All ages)
Information
Public Transportation
Buses
B57 to Smith St/Warren St
B65 to Bergen St/Hoyt St
MTA Info
Nearby Subway Stations
MTA Info
Parking
There is limited street parking available.
Additional Information
Our Cobble Hill doctor's office is at Smith and Wyckoff Streets. The office is on the ground floor, across the street from the Starbucks. Unfortunately, bikes are not allowed inside the building, but there is parking just outside the office.
Our services
Think of us as your home for healthcare — your go-to for preventive care like physicals and screenings and your first stop when something feels off.
Frequently asked questions