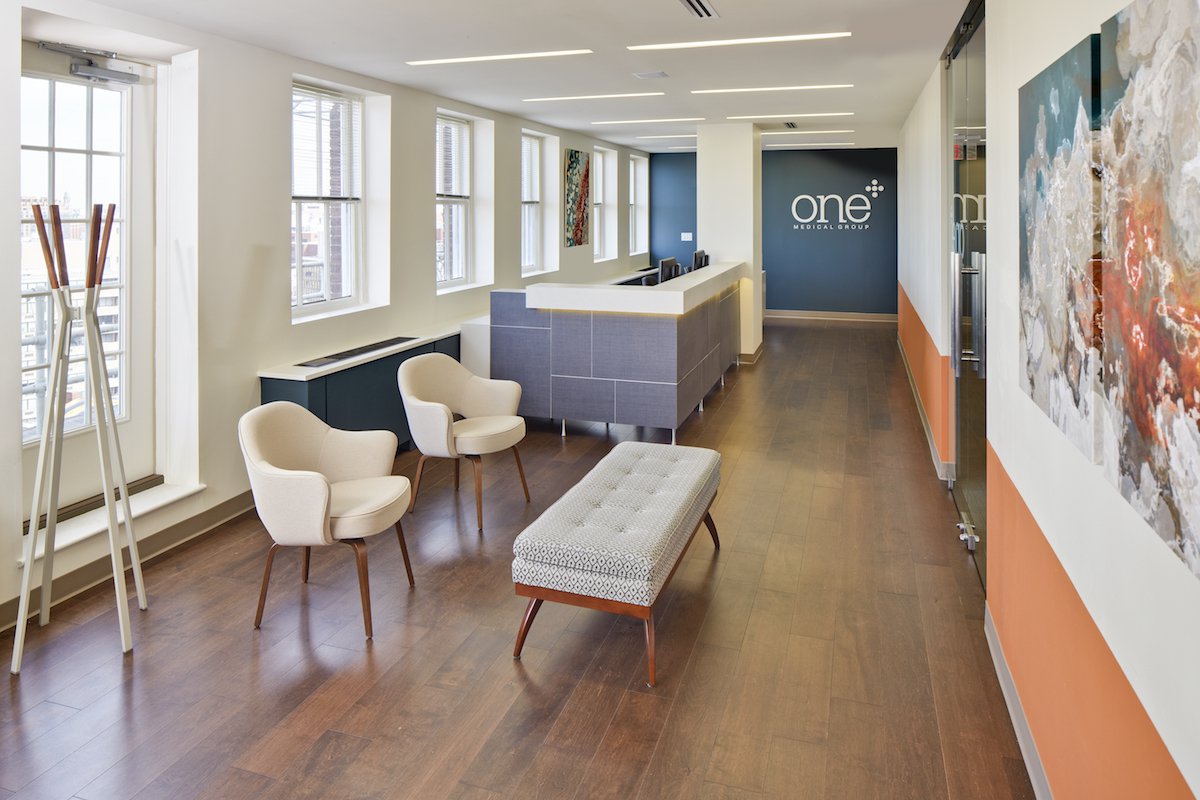 Our Dupont Circle doctor's office is conveniently located next to the Dupont Circle Metro. One Medical provides a fresh new approach to primary care and can help with anything from allergies to HIV management, and colds to hypertension management. Throw away everything you've come to expect from health care - we're changing the way you think about your doctor with same-day appointments and a modern approach.
Office Hours
Office Hours:
Mon - Fri: 9am - 5pm
Lab Hours:
Mon - Fri: 9am - 12:30pm, 1:30pm - 4pm
Address
1350 Connecticut Ave NW
Suite 1250
Washington
,
DC
20036
Information
Public Transportation
Metro Station
Red to Dupont Circle (use Dupont South exit)
WMATA
Capital Bikeshare Station
Capital Bikeshare
Parking
The nearest parking lot is Colonial Parking ($12/hr, $20/daily), which has an entrance on 19th Street directly across from our Dupont Circle doctor's office.
Central Parking is also located near our office, between Dupont and 18th Street ($9/hr, $17/daily).
Additional Information
Our Dupont Circle doctor's office is on the south side of Dupont Circle, adjacent to the South Entrance of the Dupont Metro Station. The building entrance is right next to Panera Bread, under the large awning. The elevators to our office unlock at 8am on weekdays and 9am on Saturdays.