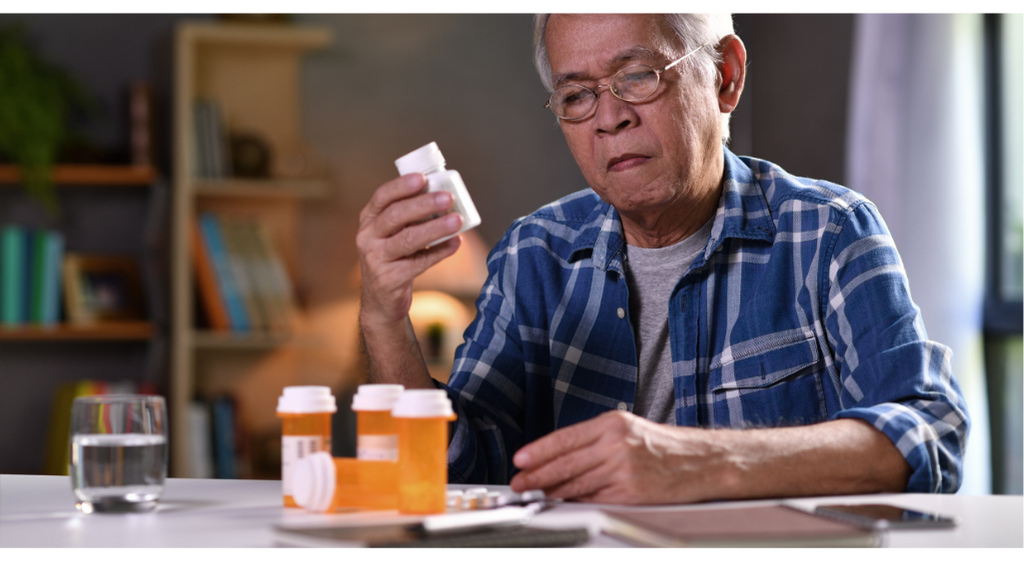 The Importance of Medication Management for Seniors
As we age, it is typical for our medical needs to increase, which can lead to a daily regimen of medications. This means that medication management, especially for seniors, is an essential daily concern. As older adults are the largest users of prescription medication, they often are required to manage a complex regimen of prescriptions, vitamins, and dietary supplements. 
What Is Medication Management?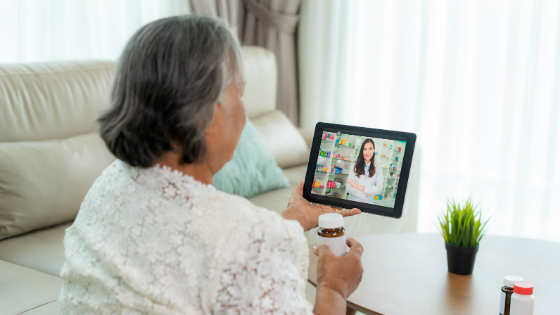 Taking the correct dosage of medicine at the right time is one aspect of medication management. But it also includes maintaining an adequate supply of medications in ongoing consultation with a nurse or physician. Certain medications can cause serious health problems if the dosages are not followed explicitly. The goal of medication management is to make sure that you understand your regimen and the importance of maintaining your prescription plan.
The Facts About Seniors and Medication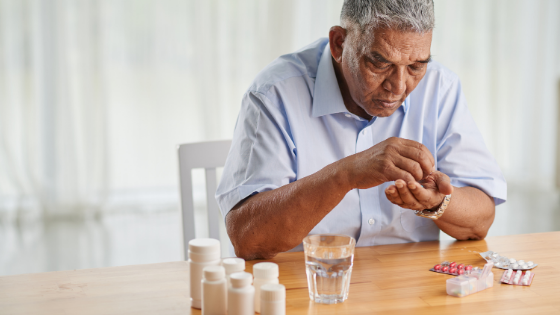 The process of aging is generally accompanied by chronic conditions such as high blood pressure, high cholesterol, arthritis, diabetes, and more. Many of these conditions occur together, which means that several different medications may have to be used to treat them. For many seniors, managing multiple daily medications can prove to be a challenge. Aging can produce sensitivity to certain medicines. Decreased liver and kidney functions can affect the body's ability to process a prescription. Memory, vision and hearing loss can impact one's ability to take their medications on the correct schedule. Here are eight things you can do to ensure your medication regimen is managed.
Medication Safety Tips for Seniors
1. Invest in Safe Medication Storage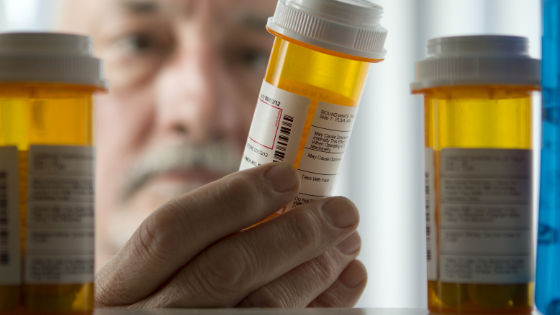 Prescription medications should be stored in the same area. Having different prescriptions scattered around the house makes medication management nearly impossible. Gather all medications into one location, including prescriptions, over-the-counter medicines, vitamins, and dietary supplements. Keep all drugs out of the reach of pets and children. Ensure that they are secured in a sturdy container or lockable cabinet.
2. Set up a Medication Schedule and Tracking System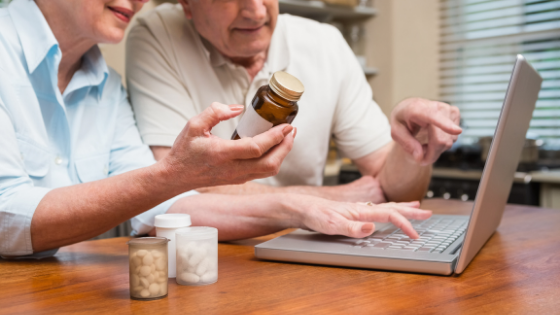 Once your medications are safely stored in a central location, it is necessary to develop a schedule and tracking system. A schedule and tracking system is one of the best ways to remember to take medications. This should be established based on the prescription instructions. Create a list of all medicines, including names, dosage, and times. Creating a schedule and tracking system doesn't have to be complicated. People often use something as simple as a daily pill organizer for their reminder system. Other ways to stay on top of your schedule is to program alerts into your phone, create a chart or download an app like Medisafe Medication Tracker.
3. Keep a Personal Medication List
A personal medication list is essential, and it is also easy to create and maintain. The medication list can be made on a piece of paper, an excel spreadsheet, or a word document. A quick example of a personal medication list would be: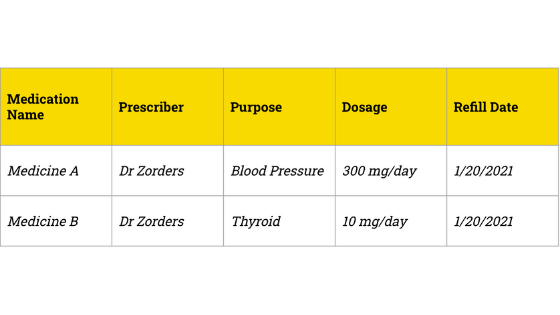 Creating a personal medication list takes only a short amount of time and is a useful reminder tool. To save even more time you may add your physician's phone number to the list for handy reference.
4. Sort Your Medications for Each Week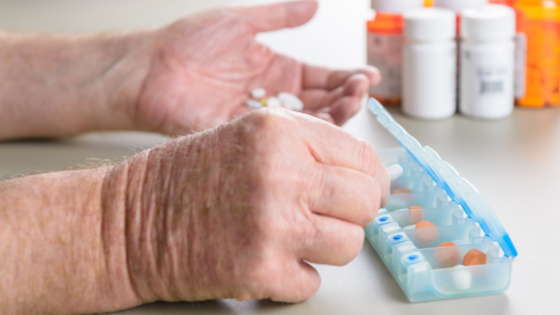 Your medication list will be your guide in presorting your medications. Most people find that weekly medicine tracking is helpful, and this is where a pill organizer can be beneficial. Of all the medication tracking tips available online, you will find nearly every list includes a pill organizer. A pill organizer allows for presorting the weekly regimen of prescriptions so that your medication will be taken on time and at the correct dosage.
5. Read Labels and Inserts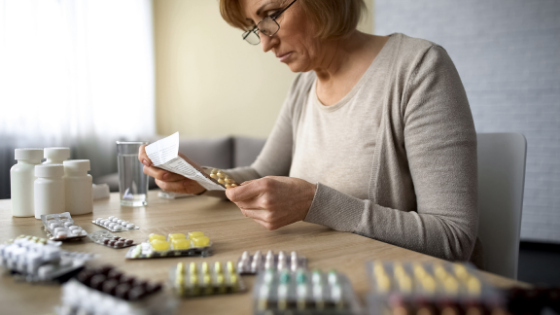 Certain prescription medications can have negative drug interactions with other prescriptions. Even over the counter medications and supplements run this risk. Therefore, it is essential to read the labels and inserts that come with your prescriptions and your over-the-counter medication. Your physician and your pharmacist will also advise you on any medication safety tips that may be needed.
6. Seniors with Alzheimer's or Dementia May Need Additional Help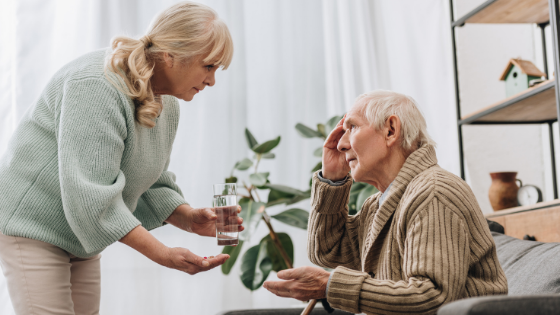 Seniors can have Alzheimer's or Dementia, in which case they will need help and support. Caregivers who know thestages of Alzheimer's will be better able to plan their strategy when caring for a loved one. Understanding thesigns of dementia will also enable caregivers to ensure that their loved one is receiving optimal health care.
7. Order from a Single Pharmacy, When Possible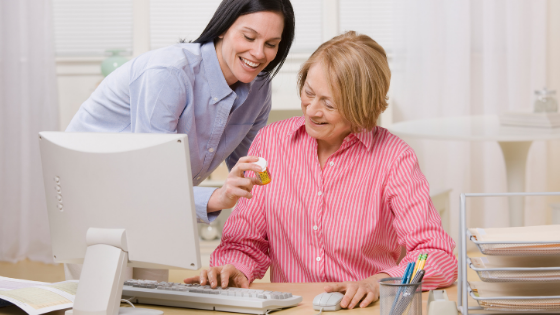 Keeping track of prescriptions is easier when all your medications come from the same pharmacy. Prescriptions from different pharmacies will have bottles and labels different from each other. A single supplier will make your prescriptions much easier to read and reorder. Your pharmacist can provide a wealth of information on this subject.
8. Know When It Is Time to Refill
Eliminating guesswork is a significant benefit of a medication management regimen. Use your medication list to plan for refills. Knowing when your next refill date is can be the best way to prepare for your ordering needs. If you feel that the refill frequency is too much, then ask your doctor or your pharmacist about extending the time between refills. This can be done by increasing the quantity of the prescription. Online ordering is now standard, so the answer to the question ofhow to order prescriptions online is readily available.
Talk to a Senior Loved One about Medication Management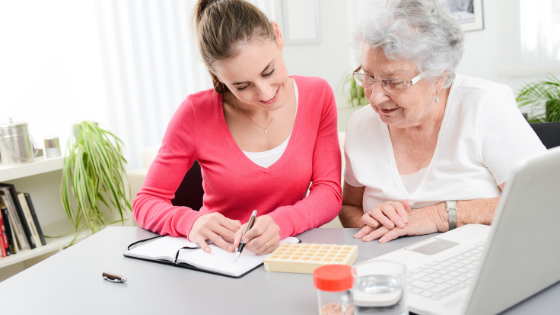 Consistently taking the proper dosage at the appropriate time is vital to the health and well being of your loved one. Medication management simplifies that process. By managing one's medication regimen, the risk of over or under dosing is drastically reduced, and the medicine is applied most effectively. Ensure that your loved one is managing a schedule properly. Be sure to check the refill dates on the labels, and check the quantity of prescription left.
If and when it comes to a time where you need to talk to a senior loved one about getting help with medication management, review this list together and show your loved one how simple it is to set up and maintain their regimen.  
If you are a patient at One Medical Seniors, talk to your Health Coach or primary care provider about ways you can manage your medication. We encourage our patients to keep their care team updated about their goals so that we can work together towards them. If you're not currently a patient with us, find a primary care provider in your area that can help you get started.
The One Medical blog is published by One Medical, a national, modern primary care practice pairing 24/7 virtual care services with inviting and convenient in-person care at over 100 locations across the U.S. One Medical is on a mission to transform health care for all through a human-centered, technology-powered approach to caring for people at every stage of life.
Any general advice posted on our blog, website, or app is for informational purposes only and is not intended to replace or substitute for any medical or other advice. 1Life Healthcare, Inc. and the One Medical entities make no representations or warranties and expressly disclaim any and all liability concerning any treatment, action by, or effect on any person following the general information offered or provided within or through the blog, website, or app. If you have specific concerns or a situation arises in which you require medical advice, you should consult with an appropriately trained and qualified medical services provider.