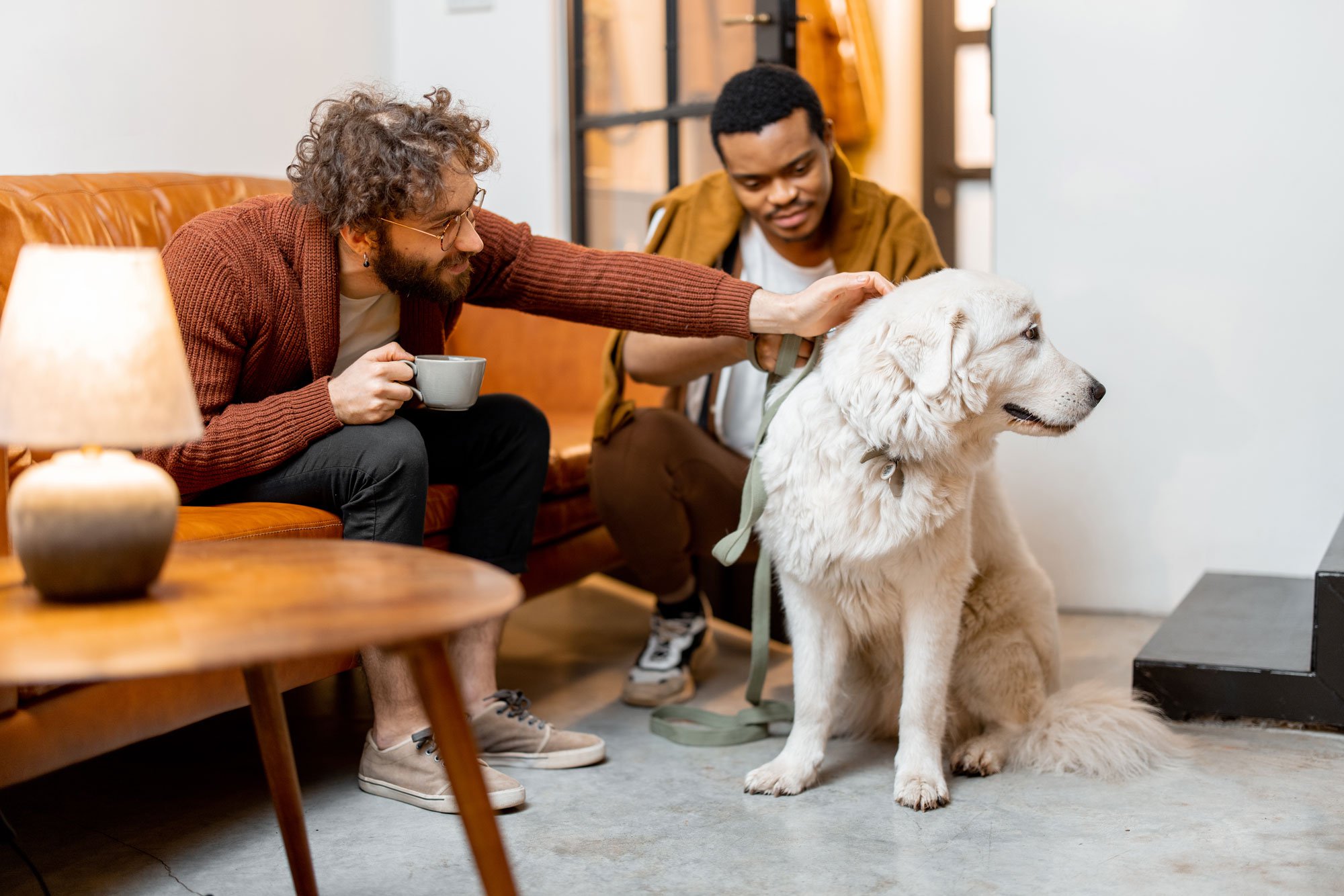 Clinical Editors: Amy Buchanan, Ph.D. and Megan Dodson, PA-C

Mental illness can affect anyone. But it doesn't affect everyone equally.
Research shows that LGBTQ+ populations experience a greater risk of mental health and substance abuse disorders, as well as suicidality and poorer well-being. According to the National Alliance on Mental Illness, for instance, lesbian, gay, and bisexual adults are more than twice as likely as heterosexual adults to experience a mental health condition like depression or anxiety. Likewise, LGBTQ+ youth are six times more likely to experience symptoms of depression and four times at likely to attempt suicide compared to non-LGBTQ+ identifying teens.
This is not because being LGBTQ+ is a mental illness. While there are many factors that can contribute to mental health, the stigma, discrimination, and bias LGBTQ+ individuals face can play a significant role in these disparities.
Living in a world surrounded by threats of violence, hatred, harassment, and rejection can have a significant impact on your well-being. If you identify as a member of the LGBTQ+ community, you may feel as if you need to hide parts of yourself, are walking on eggshells, or are exhausted from having to constantly provide education about and defend your identity. Plus, regularly hearing about hate crimes, acts of violence, and anti-LGBTQ+ legislation in the news can take a toll on your health and self-esteem, whether you're aware of it or not.
Though it may be tempting to push these feelings aside, sweeping your emotions under the carpet can take a toll on your long-term, mental health. Protecting your emotional well-being is key for your overall health and happiness. Whether you're feeling low or don't know where to turn for help, here are a few tips and resources for managing your mental health.
1. Connect with others
Whatever you're going through, it's important to know that you don't have to go through it alone. Whether you're dealing with unaccepting family, don't know anyone else in the LGBTQ+ community, or are looking to connect with others about a particular social issue, there are plenty of LGBTQ+ groups and communities, both in-person and online, that will accept you as you are and can relate to what you're going through. Local LGBTQ+ centers and meetup groups can be a great way for you to find a sense of community, gain emotional support, as well as get involved in any political or volunteer efforts for a cause you're passionate about. You can also check out organizations like PFLAG, which has national chapters across the country, as well social media groups. These groups can provide a safe space for you to express yourself and your emotions freely, as well as a chance to socialize, have fun, and get your mind off the stress altogether.
2. Unplug
The news and social media are filled with countless stories of human rights violations, anti-LGBTQ+ bills and legislations, and discriminatory acts, hate crimes, and violence against the LGBTQ+ community. While these stories can be helpful in understanding the state of the world, the constant influx of negative news can wreak havoc on your mental health. Recurrent exposure to this stress can lead to feelings of hopelessness, sadness, anger, and fear, as well as exacerbate worries about your own personal health and safety. It's important to check in with yourself regularly and pay close attention to how your news consumption is affecting your mind and body. If scrolling through your newsfeed leaves you feeling anxious and overwhelmed, it may be time to take a break and unplug. Set aside a certain part of the day specifically for news consumption and give yourself a time limit. Unfollow or mute people who are bombarding your social feed or posting upsetting information. It's also helpful to protect your sleep and avoid the news at least an hour before you go to sleep.
3. Prioritize your physical health
Though it's easy to let healthy habits slide when you're feeling low or stressed, caring for your body is crucial for maintaining your emotional being. Take care of both your physical and mental health by maintaining a healthy diet, getting a good night's sleep, and exercising regularly. A regular sleep cycle can regulate mood and concentration level, as well as decrease the risk of depression. Meanwhile, eating well-balanced, nutritious meals and exercising regularly can reduce stress hormones and increase endorphin production, boosting your overall mood and energy level.
4. Find a creative outlet
It's not always easy to put your complex feelings and thoughts into words. Getting creative, however, can help you relax and express yourself. Whether you choose to paint, draw, bake, knit, dance, or play an instrument, creativity can help focus your mind and keep you in the present, as well as boost your self-esteem and sense of accomplishment. These hobbies can even provide opportunities to speak out on social or political causes you believe in.
5. Set boundaries
There is a lot of bad behavior out there in the world, but that doesn't mean you need to just accept it. Oftentimes people think they need to push back against bad behavior and speak up or just sit there and take it. If you feel comfortable doing so, go for it, but know that it's okay to remove yourself from stressful, triggering, or upsetting situations. Whether you're dealing with a co-worker or someone on Twitter, don't be afraid to excuse yourself if conversations are getting heated or too draining. Leave that comment thread, go to the bathroom for a few minutes, or take a quick walk around the block. If things are feeling unsafe or are just getting to be too much, leave. You need to look after yourself first and foremost and no situation is worth compromising your physical or mental health over.
6. Talk to a professional
Navigating the world as a member of the LGBTQ+ community is filled with its unique challenges. But it's important to remember that help is available. If you're struggling with your mental health, start by talking to your primary care provider. They can help you learn to manage your emotional well-being, as well as connect you to resources such as local support groups, therapists, and other behavioral health experts who specialize in LGBTQ+ care. If you have thoughts of harming yourself or are in need of immediate support, you can also contact the Trevor Project's help line at 1-866-488-7386 or connect with one of their counselors by texting START to 678-678.
Have more questions about LGBTQ+ mental health? Our primary care team is here to help. At One Medical, our providers understand the unique health concerns and obstacles members of the LGBTQ+ community often face. Knowing that many LGBTQ+ people have had poor healthcare experiences in the past, our team is committed to providing culturally competent, affirmative care at every visit and creating safe, judgment-free spaces for all. Learn more about our LGBTQ+ services or sign up today to book a same or next day appointment — in person or over video — through our app.
The One Medical blog is published by One Medical, a national, modern primary care practice pairing 24/7 virtual care services with inviting and convenient in-person care at over 100 locations across the U.S. One Medical is on a mission to transform health care for all through a human-centered, technology-powered approach to caring for people at every stage of life.
Any general advice posted on our blog, website, or app is for informational purposes only and is not intended to replace or substitute for any medical or other advice. 1Life Healthcare, Inc. and the One Medical entities make no representations or warranties and expressly disclaim any and all liability concerning any treatment, action by, or effect on any person following the general information offered or provided within or through the blog, website, or app. If you have specific concerns or a situation arises in which you require medical advice, you should consult with an appropriately trained and qualified medical services provider.