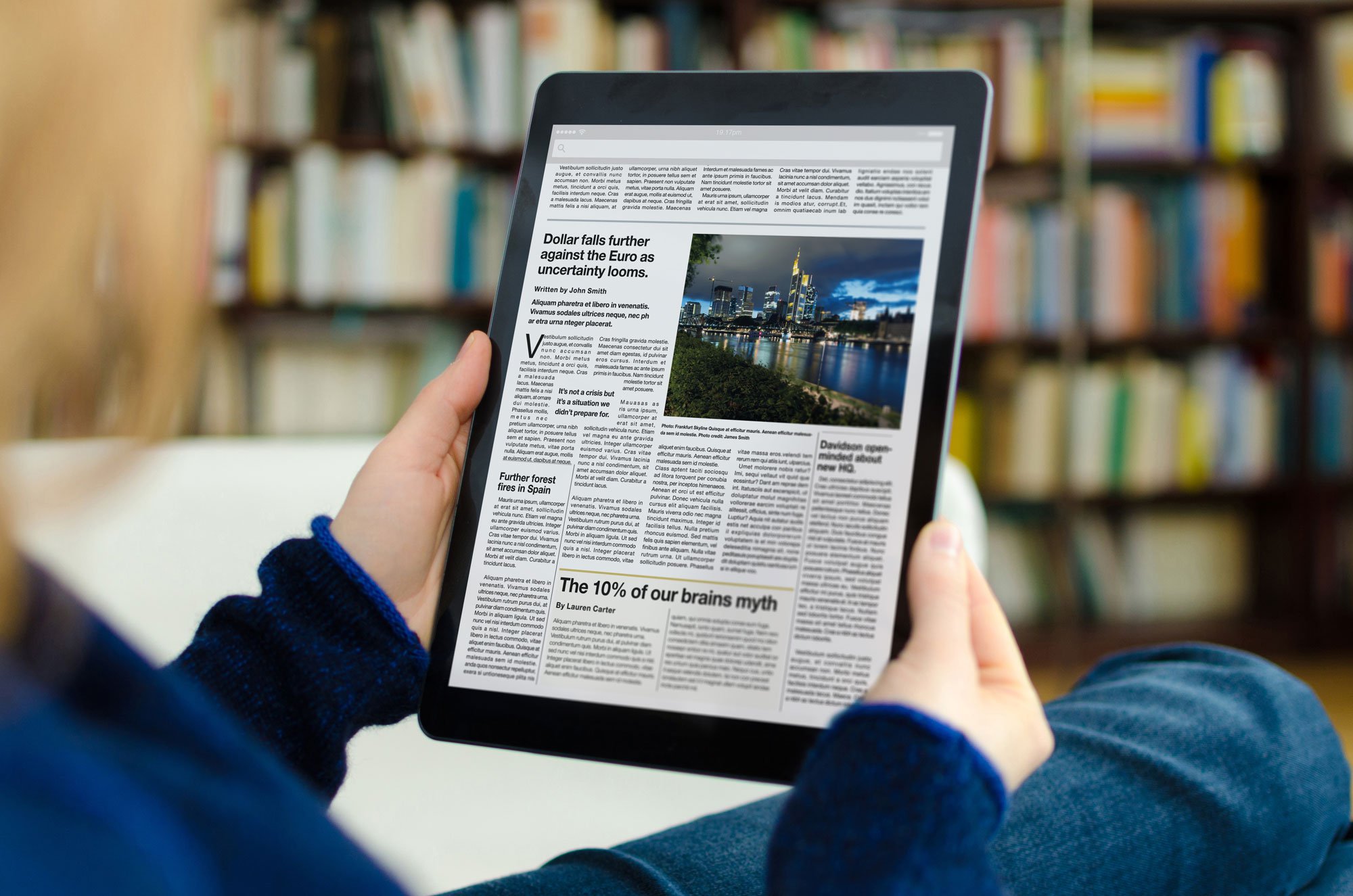 Over the last few months, the news cycle has been inundated with coronavirus headlines, from increasing case numbers to evolving lockdown restrictions. And while such stories have been critical to public understanding of the virus, Americans are already beginning to feel the toll of the news on their mental health.
According to a survey by Digital Third Coast, 68% of people said the news has left them feeling anxious during the pandemic. Meanwhile, 65% and 67% of respondents reported feeling overwhelmed and burnt out by the news respectively. 54% even said they were cutting back on their news consumption to escape these feelings.
Between concern for loved ones, worries about the economy, and fear of the virus itself, the pandemic has left many people navigating feelings of uncertainty. And while it's understandable to want to stay up to date on the latest public health guidance, overconsumption of the news can be an added source of stress. It's important to strike a balance between staying informed and consuming everything in your newsfeed in order to preserve your mental health.
The news & your health
Given the sensational nature of the 24-hour news cycle, most media outlets end up reporting on crises, disasters, or other stories that are likely to shock and draw in readers and viewers. Our brain responds to this stressful or negative news as a threat and our sympathetic nervous system kicks into fight or flight mode, producing stress hormones like cortisol and adrenaline. Recurrent exposure to this stress can impact both our physical and mental health and cause symptoms like headache, fatigue, anxiety, depression, and trouble sleeping. According to One Medical's Mike Richardson, MD, it's important to check in with yourself regularly. "Many people are not aware of the heavy toll stress can have on their health," says Richardson. "If you are having difficulty sleeping, are feeling slow, or are just not interested in things you normally like, you may want to take a step back and examine your mental health." Negative news can also affect mood and lead to feelings of hopelessness, anger, and fear. One study, for instance, found that people showed an increase in both anxious and sad moods after only 14 minutes of watching TV news. These negative stories can also exacerbate worries about our own personal lives even if they aren't directly related to the content of the news story.
How to manage your news consumption
While staying informed on public health guidelines is crucial for your safety, moderation is key. Here are our tips for limiting your news intake and managing headline stress:
Set time limits
If you're feeling overwhelmed by the constant barrage of headlines, try setting aside regular time in the morning or afternoon to check your newsfeed or read the news and give yourself a time limit. "Having a steady stream of tweets and news alerts can be exhausting," says Richardson. "Turning off my smartphone and enjoying the moment with my friends and family has allowed me to unwind and have greater balance in my life." You can even use a timer to regulate yourself. Many social media platforms also allow you to set such parameters with their apps. Develop a routine that allows you to stay up to date on the most important events without spiraling down rabbit holes on news sites. You many also consider changing your notifications on your news apps to limit your exposure to unnecessary headlines throughout the day.

Stick to a few news sources
With so much uncertainty in the world right now, it may be tempting to consume as much information about the virus as possible. One Medical's Clinical Director of Mental Health Integration, Christine Celio, MD recommends limiting news consumption to just a few reliable sites. "Reading social media will create more frustration since you inevitably will read comments," says Celio. "Traditional newspapers have a code of ethics and legal responsibility to tell the truth -- so start there." Get the information you need to prepare and keep you and your family safe from trusted sources like the World Health Organization or the CDC. Once you have that information, move on with your day. There is no need to keep reading and stressing yourself out if you have already caught up on the most important information.

Subscribe to newsletters
Rather than constantly sorting through headlines or scrolling through social media, you might consider signing up for a daily newsletter or podcast. These options will summarize the most important events of the day in one place, saving you time and energy, while also limiting your coronavirus news intake.

Remove anxiety-provoking information from your newsfeed
While your social media feed can be a good source of information at times, it can also trigger more stress and anxiety. If there are people you are following who are bombarding your feed, posting upsetting information, or sharing questionable links, consider muting or hiding their posts or even unfollowing them for the time being. You can also adjust your settings across social media platforms and news curation apps to mute certain words or phrases.

Avoid the news before bed
Reading about the number of COVID-19 cases in your area right before bed is likely to induce anxiety and keep your mind racing. Likewise, the blue light emitted from your electronic devices may also be interfering with your body's natural sleep cycle. Protect your sleep by avoiding the news at least an hour before bedtime. "We know that ongoing stress creates issues with falling and staying asleep," says Celio. "You can read later in the day, perhaps after dinner, but space it far enough before bed that it won't keep you up." You might also consider turning off notifications or putting your phone on Do Not Disturb while you sleep.

Seek good news
Though it may seem like everything coming out of the new is negative these days, there are outlets sharing positive, uplifting stories. Check out social media accounts like Some Good News, Upworthy, and Good News Network. You can also start a text chain with friends and family dedicated specifically to positive story sharing. This can help offset some of the worrisome news that may be dominating your regular news sites.

Do something good for yourself
After reading a news article about the pandemic, you may be left feeling worried or uncertain about your future. Prevent yourself from obsessing over these thoughts or spiraling into despair by immediately launching yourself into an uplifting activity right after. Go on a walk, call a friend, meditate, or watch a fun tv show. Do something that takes your mind off of the pandemic. These are all healthy distractions that will keep you in the present moment.
If you're still feeling anxious or stressed after taking these steps, reach out to your primary care provider. You can also learn more about managing your coronavirus anxiety here.
The One Medical blog is published by One Medical, an innovative primary care practice with offices in Atlanta, Boston, Chicago, Los Angeles, New York, Orange County,Phoenix, Portland, San Diego, the San Francisco Bay Area, Seattle, and Washington, DC.
Any general advice posted on our blog, website, or app is for informational purposes only and is not intended to replace or substitute for any medical or other advice. The One Medical Group entities and 1Life Healthcare, Inc. make no representations or warranties and expressly disclaim any and all liability concerning any treatment, action by, or effect on any person following the general information offered or provided within or through the blog, website, or app. If you have specific concerns or a situation arises in which you require medical advice, you should consult with an appropriately trained and qualified medical services provider.