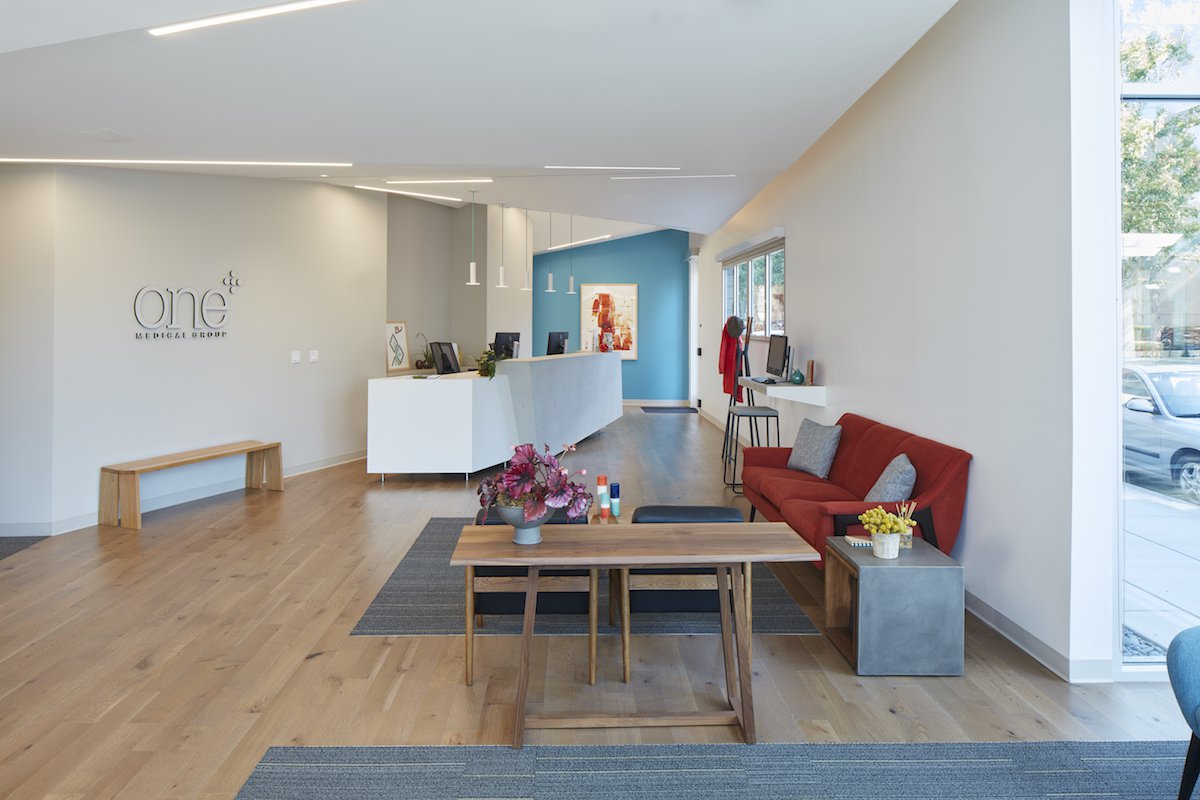 Home
Locations
SF Bay Area Primary Care Doctor's Offices
Primary Care Doctor's Office in San Jose, CA
San Jose - The Alameda
Our San Jose - The Alameda doctor's office is at the corner of Bush Street and The Alameda, and we're committed to changing how you think about going to the doctor. From same-day appointments that actually start on time to 24/7 access to our Virtual Care Team, we've rethought everything. From coughs, colds and allergies to digestive disorders and more urgent care concerns, our team of experienced providers can help with all your health needs. We're also trained to address chronic health conditions, including diabetes, hypertension, and lipid disorders. And to make seeing a doctor even more painless, we are in-network with most health insurance plans. With One Medical as your primary care provider, you can rest assured that your health is our top concern.
Join One Medical
Interested in becoming a patient or learning more about One Medical?
Membership benefits you'll enjoy
Get 24/7 on-demand care nationwide via Video Chat or Treat Me Now at no extra cost
Send and receive secure messages with a provider
Easily access your health records and care plans
Request prescription refills and renewals
Book an in-person or remote visit in a state where we have offices
Contact us:
Office Hours:
Mon–Fri: 8AM–6PM
Sat–Sun: Closed
Lab Hours:
Mon, Wed, Thu, Fri: 8AM–12PM, 1PM–4PM
Tue: 9AM–11:30AM
Sat–Sun: Closed
Please arrive for labs 10 min prior to closing of labs. Please refer to the app for accurate hours for all locations and nearby labs. Hours subject to change. *Note: Labs are closed for lunch 12-1p
Information
Public Transportation
VTA
901 LRT Santa Teresa to Diridon Station
902 LRT Mountain View to Diridon Station
17, 63, 64, 65, 68, 86, 168, 181, 201 to Diridon Station
22, 63 to Bush St and The Alameda
VTA Schedule
CalTrain
Baby Bullet, Limited, and Local to Diridon Station
Caltrain Schedule
Parking
There is limited street parking near the office. We recommend you arrive 10 minutes before your appointment to allow for parking. Limited 2-hour street parking is available.
Additional Information
Our San Jose - The Alameda doctor's office is at the corner of Bush Street and The Alameda, directly across the street from Whole Foods. There is bike parking across the street, in front of Bluefin Sushi. We are a 5 minute walk from the SAP Center and located off 87 Guadalupe Parkway (central between San Jose State and Santa Clara University).
Our services
Think of us as your home for healthcare — your go-to for preventive care like physicals and screenings and your first stop when something feels off.
Frequently asked questions