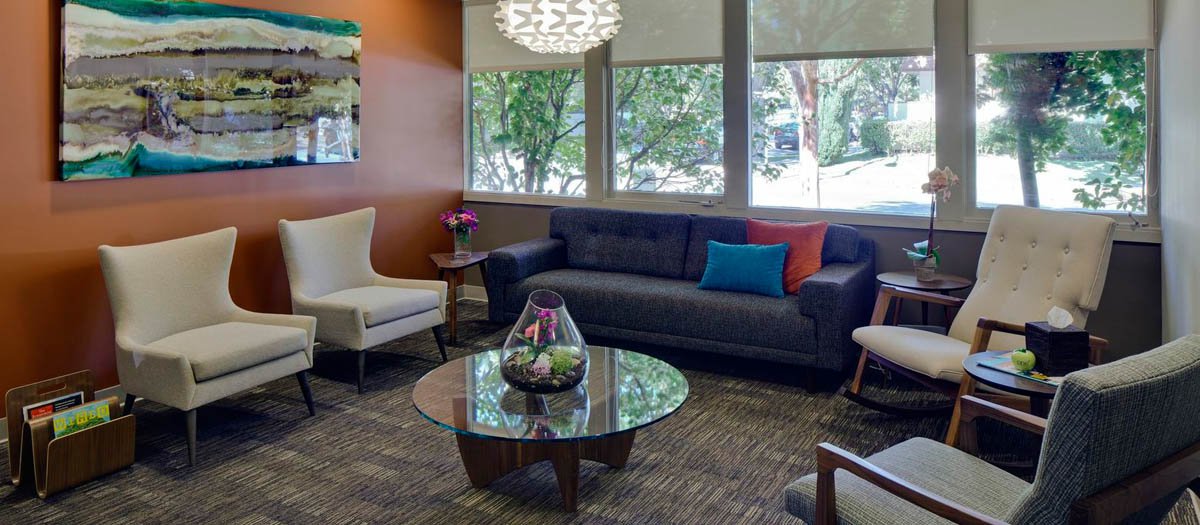 Home
Locations
SF Bay Area Primary Care Doctor's Offices
Primary Care Doctor's Office in Palo Alto, CA
Palo Alto
Our Palo Alto doctor's office is conveniently located just two blocks south of downtown Palo Alto. We're removing the stress and hassle out of seeing a doctor by offering same-day and next-day appointments that actually begin on time, as well as on-site labs to make getting tests done just a bit easier. Our providers offer comprehensive primary care, which ensures that we're able to help you with any of your health concerns.
Interested in meeting our providers? Our Palo Alto office will be hosting an Open House on January 23. Click here to register for the event.
Join One Medical
Interested in becoming a patient or learning more about One Medical?
Membership benefits you'll enjoy
Get 24/7 on-demand care nationwide via Video Chat or Treat Me Now at no extra cost
Send and receive secure messages with a provider
Easily access your health records and care plans
Request prescription refills and renewals
Book an in-person or remote visit in a state where we have offices
Contact us:
Office Hours:
Mon–Fri: 8AM–6PM
Sat–Sun: Closed
Lab Hours:
Mon–Fri: 8AM–12PM, 1PM–4PM
Sat–Sun: Closed
Information
Public Transportation
VTA
35 Bus to Homer and Webster
522 Bus to Palo Alto Caltrain stop
VTA Schedule
CalTrain
The Downtown Palo Alto stop is about a 15 minute walk from our office.
Caltrain Schedule
Parking
We have plenty of street parking available for 2 hours closeby our office. Other parking options include the Cowper Street Garage, which provides 3 hours of free parking and is 1 1/2 blocks from our Forest Avenue doctor's office.
We recommend you arrive 10 minutes before your appointment to allow for parking.
Additional Information
Our Palo Alto doctor's office is at 590 Forest Avenue, right on the corner of Webster. We are located two blocks south of University Avenue in downtown Palo Alto.
Our services
Think of us as your home for healthcare — your go-to for preventive care like physicals and screenings and your first stop when something feels off.
Frequently asked questions