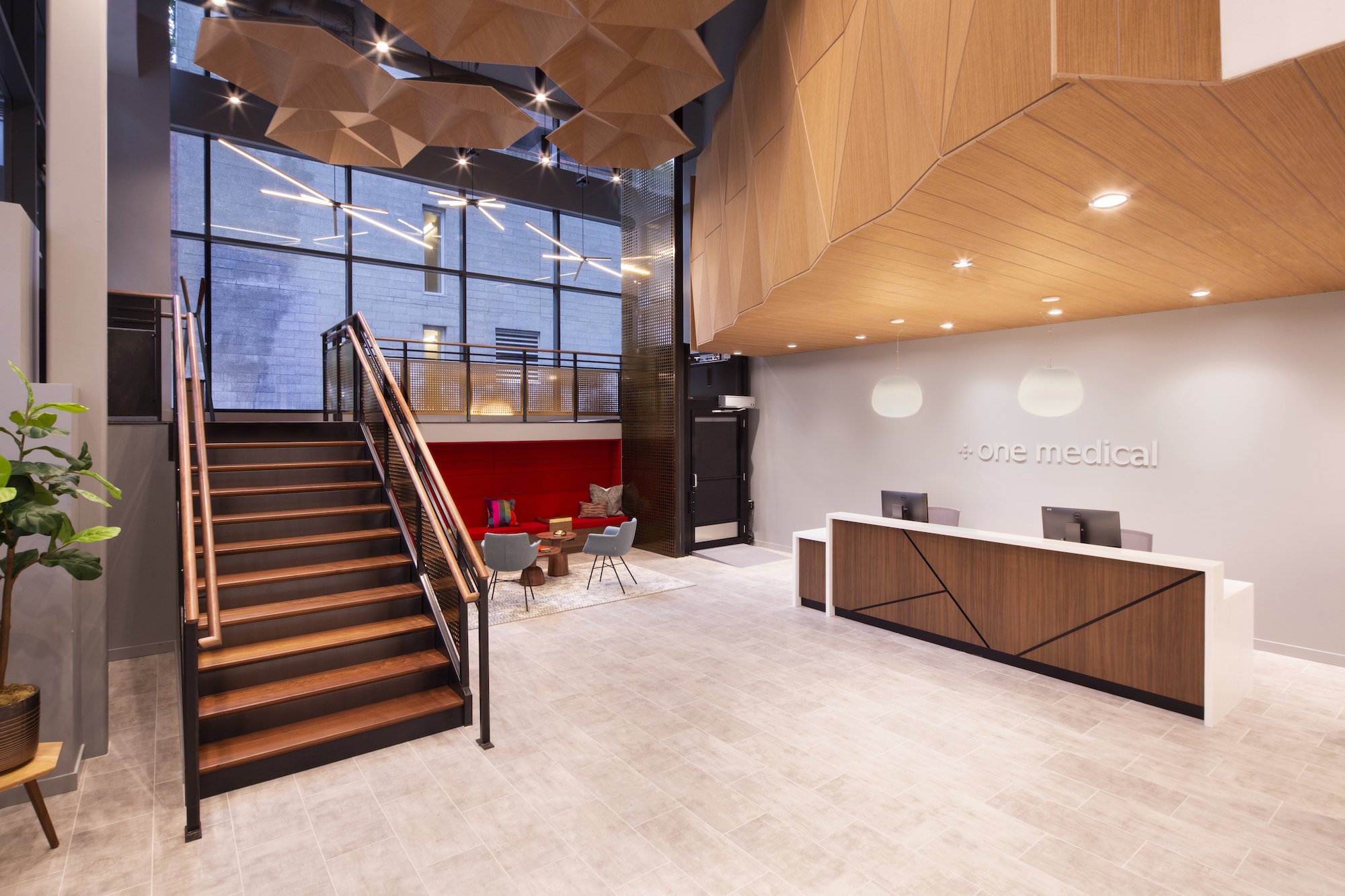 Our South Lake Union office is conveniently located in the heart of Seattle's tech scene on Denny Way. Our whole patient experience is designed for real life — from same-day appointments that actually start on time to 24/7 video visits to compassionate providers who listen. We focus on building real relationships with patients and using technology to simplify every aspect of getting care. And we're not just here for when you're sick or injured. We can also help you meet physical and mental health goals, manage chronic illnesses, and live a happier, healthier life. Think of us as your healthcare home base.
Office Hours
Office Hours:
Mon, Tue, Thu, Fri: 8AM–5PM
Wed: 8AM–4PM
Sat: 9AM–4PM
Sun: Closed
Lab Hours:
Mon–Fri: 8AM–12PM, 1PM–4PM
Sat: 9AM–1PM, 1:30PM–4PM
Sun: Closed
Address
970 Denny Way
Seattle
,
WA
98109
Information
Public Transportation
Bus
8, 40, 77 to Denny Way & Westlake, 550 to Thomas & Westlake, 70 to Boren Ave & Virginia
Streetcar
King County Metro Home
Parking
The closest parking to the office is the Kiara Public Parking lot, which can be entered from the alleyway that connects Denny Way and John St. Rates are $3 for 1 hour, $5 for 1-2 hours. Payment can be made either with the ParkMobile app (Zone #2610) or at the Kiosk in the garage elevator room. Entry to One Medical is through the double doors at the far end of the garage. Please park in an unreserved, unmarked space. Two handicapped spots are also available. Parking is limited in this garage, so if you are unable to locate a spot, you can exit freely and look for parking on the street or another lot. Most street parking is paid for using PayByPhone app, or at the kiosk. Rates vary.
Additional Information
Our South Lake Union office is on the ground level of the Kiara building on Denny Way between Westlake Ave. and Terry St. across the street from Whole Foods.