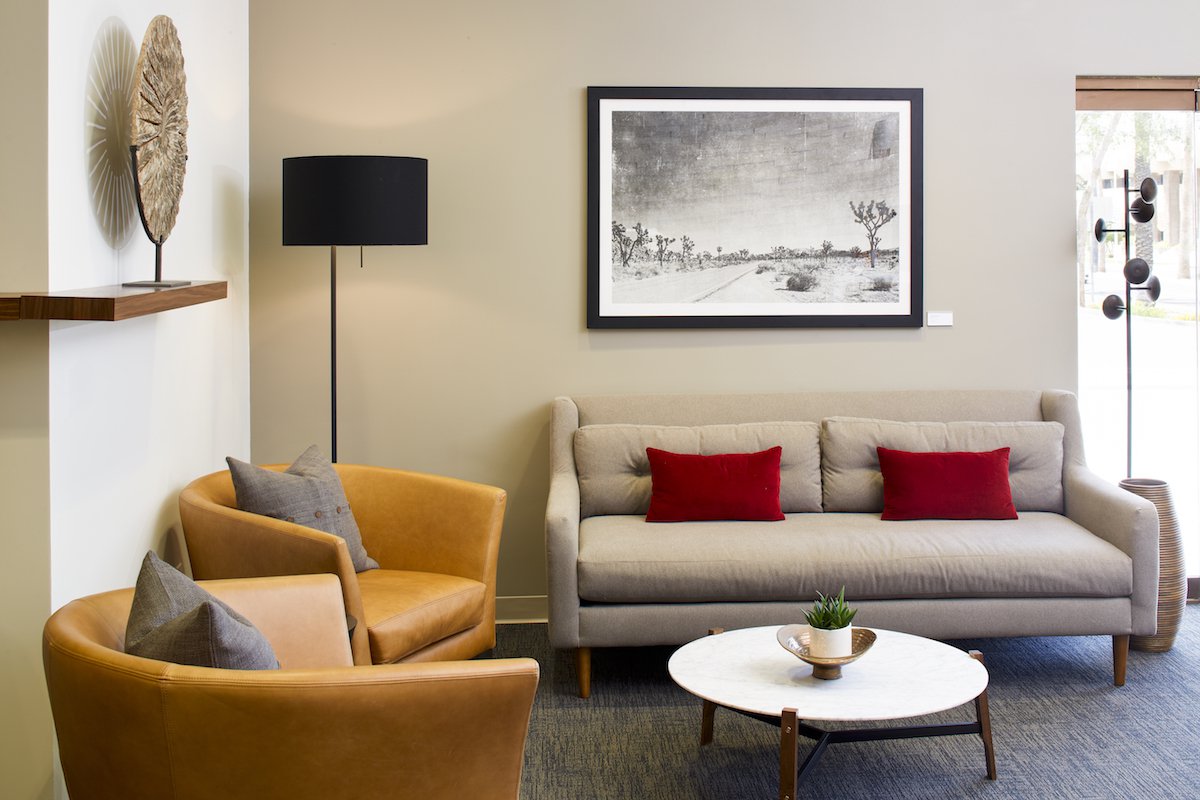 Home
Locations
Phoenix Primary Care Doctor's Offices
Primary Care Doctor's Office in Phoenix, AZ
Phoenix - Biltmore
Our Phoenix - Biltmore doctor's office is conveniently located between Central Phoenix and Arcadia. We've combined clinical excellence and a modern approach to deliver a better patient experience. Our top doctors have same-day appointments that start on time, spend more time with you, and offer a variety of practice styles. So whether you are looking for a quick appointment for the flu or allergies, are looking for travel vaccines or STD testing, or want to talk with a provider about birth control counseling or IUD insertion, we've got you covered. And if you have specific needs – from a routine physical to LGBTQIA+ care to management of chronic conditions – our team is trained to help. Our members benefit from 24/7 access to care and the ability to book appointments online, on our app, or via the phone.
Join One Medical
Interested in becoming a patient or learning more about One Medical?
Membership benefits you'll enjoy
Get 24/7 on-demand care nationwide via Video Chat or Treat Me Now at no extra cost
Send and receive secure messages with a provider
Easily access your health records and care plans
Request prescription refills and renewals
Book an in-person or remote visit in a state where we have offices
Office Hours:
Mon, Tue, Fri: 8AM–6PM
Wed: 8AM–4PM
Thu: 8AM–5PM
Sat–Sun: Closed
The office will be closed on Thursday, November 23rd and Friday, November 24th in observance of Thanksgiving. Thank you!
Lab Hours:
Mon–Fri: 8AM–4PM
Sat–Sun: Closed
Friday, October 6th, the lab will close at 3:00pm. Thank you for your understanding!
Information
Public Transportation
Nearby Bus Stops
50 Camelback
70 Glendale/24th Street
Valley Metro Home Page
Additional Information
Our Phoenix – Biltmore doctor's office is on the southeast corner of E Camelback Road and N 22nd Street. We are in the Anchor Center right next door to The Gladly. Our office is located on the ground floor.
Parking
We have dedicated patient parking directly in front of the entrance to our suite, just off of N 22nd Street.
Our services
Think of us as your home for healthcare — your go-to for preventive care like physicals and screenings and your first stop when something feels off.
Frequently asked questions