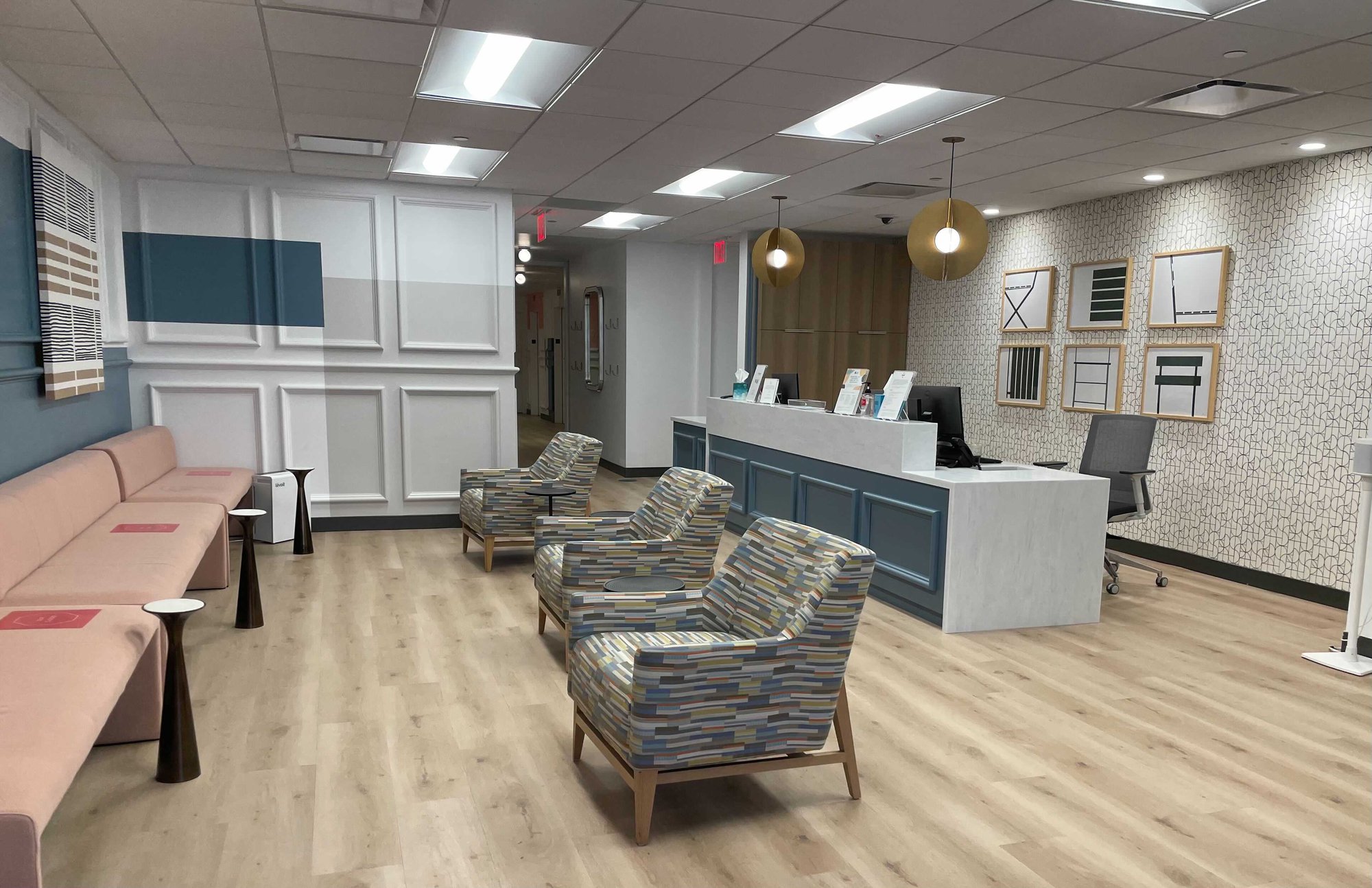 Home
Locations
New York Primary Care Doctor's Offices
Primary Care Doctor's Office in New York, NY
Bryant Park
Our Bryant Park doctor's office is conveniently located in the heart of Midtown. We offer personalized primary care and can help with the everything from sinus infections and STD testing to digestive disorders and birth control counseling. We are not your typical doctor's office - from routine care to treatment of chronic conditions, our providers are committed to you and your health. We are in-network with most health insurance plans and offer straight-forward pricing for people without insurance. We're changing the way people think about seeing a doctor with same-day appointments and a modern approach.
Join One Medical
Interested in becoming a patient or learning more about One Medical?
Membership benefits you'll enjoy
Get 24/7 on-demand care nationwide via Video Chat or Treat Me Now at no extra cost
Send and receive secure messages with a provider
Easily access your health records and care plans
Request prescription refills and renewals
Book an in-person or remote visit in a state where we have offices
Office Hours:
Mon–Fri: 8AM–6PM
Sat–Sun: Closed
RN Hours: Monday - Friday 9am-12pm & 1pm-4pm (Adult Only)
Lab Hours:
Mon–Fri: 8AM–12PM, 1PM–4PM
Sat–Sun: Closed
Information
Public Transportation
Nearby Subway Stations
B, D, F, M, 7 to Bryant Park
4, 5, 6 to Grand Central
1, 2, 3 to Times Square
NYC MTA Home Page
Additional Information
Our Midtown - 42nd Street office is at 489 Fifth Avenue, across the street from Bryant Park and the New York Public Library. Our doctor's office is also directly next to Orvis Clothing Store.
Unfortunately, bikes are not allowed inside the building at this time.
No appointment needed if coming in during walk-in lab hours to fill a lab order that has already been ordered.
Our services
Think of us as your home for healthcare — your go-to for preventive care like physicals and screenings and your first stop when something feels off.
Frequently asked questions