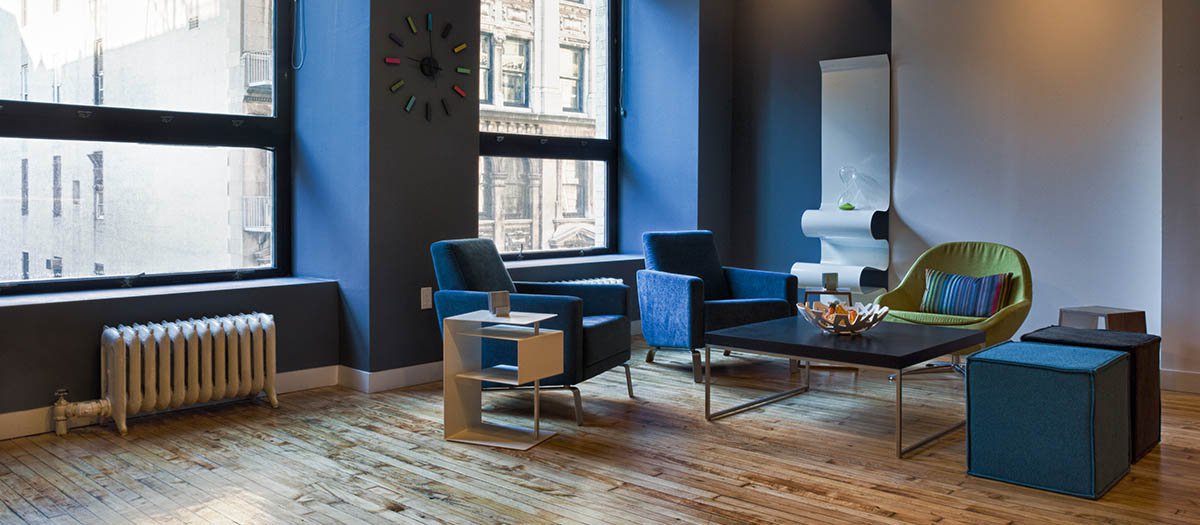 Home
Locations
New York Primary Care Doctor's Offices
Primary Care Doctor's Office in New York, NY
Flatiron
Our Flatiron doctor's office is easily accessible and our experienced, in-office primary care providers are supported by our 24/7 Virtual Care Team to make sure you get the care you need, when you need it. Whether you've got sprains, strains, thyroid conditions, or need a physical exam, we are here to help. No stress. No hassle. See a doctor when and where you want. One Medical is reinventing the doctor's office.
Join One Medical
Interested in becoming a patient or learning more about One Medical?
Membership benefits you'll enjoy
Get 24/7 on-demand care nationwide via Video Chat or Treat Me Now at no extra cost
Send and receive secure messages with a provider
Easily access your health records and care plans
Request prescription refills and renewals
Book an in-person or remote visit in a state where we have offices
Contact us:
Office Hours:
Mon–Fri: 8AM–6PM
Sat–Sun: Closed
RN HOURS 12/4: 10AM-12PM, 1:15PM-4PM // RN Hours: Monday through Friday: 9am-12pm & 1:15pm-4pm (ages 18+)

Special Hours (Office and Lab):
12/06 Wed 8AM-5PM
Company event

Lab Hours:
Mon–Thu: 8:30AM–6PM
Fri: 8:30AM–5PM
Sat–Sun: Closed
- Lab Hours for *Friday, December 8th* are as follows: 8:30 AM - 5:00 PM
Information
Public Transportation
Nearby Subway Stations
N and R to 23rd St.
6 train to 23rd St.
NYC MTA Home Page
Additional Information
Our Flatiron doctor's office is located at 35 E. 21st St (between Park and Broadway), two blocks south of Madison Square Park. It is a 10 minute walk from Union Square.
Bikes are allowed inside the building but must be brought up via freight elevator. Please speak to the door lady or building manager for help operating the elevator.
Our services
Think of us as your home for healthcare — your go-to for preventive care like physicals and screenings and your first stop when something feels off.
Frequently asked questions