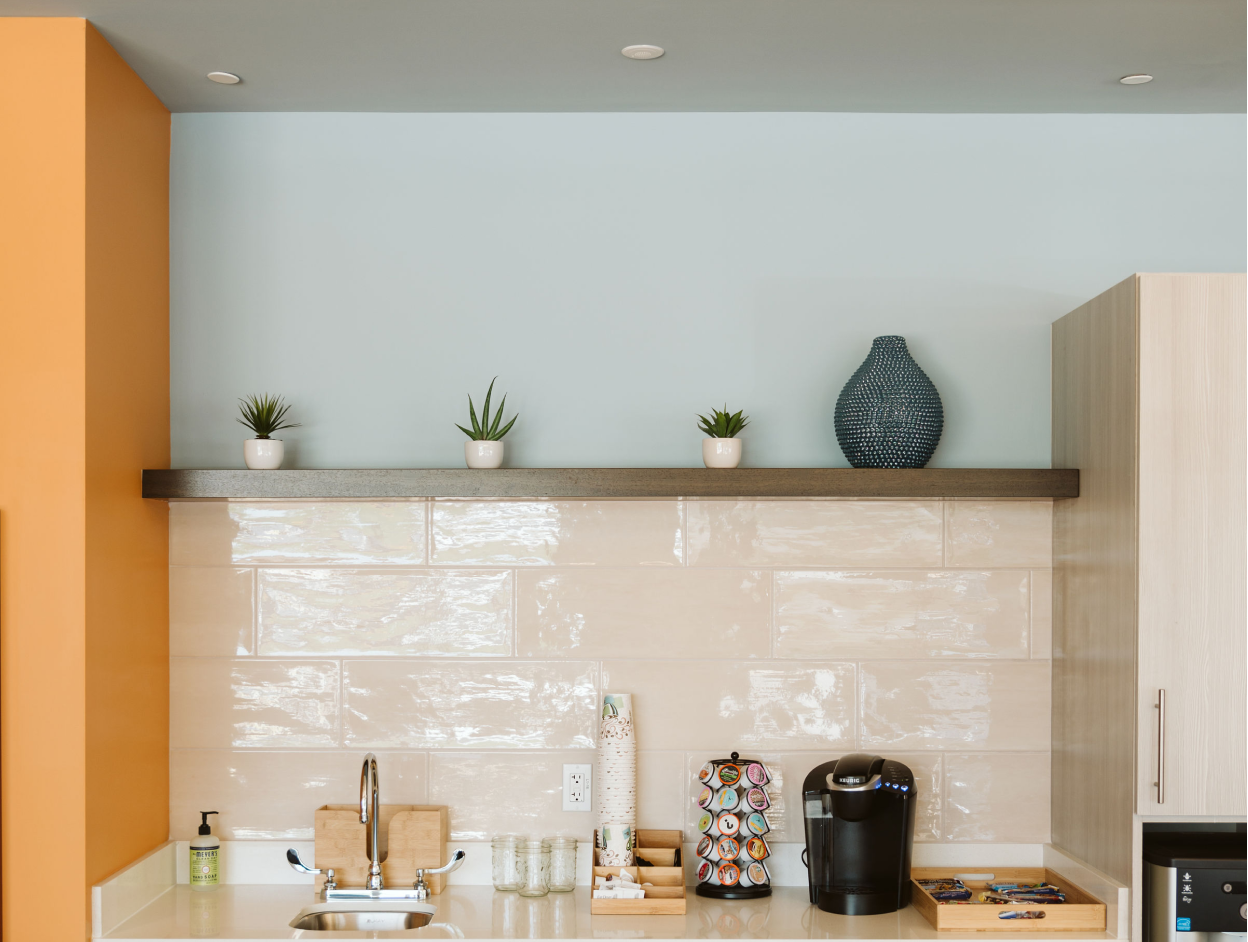 Home
Locations
Charlotte Primary Care Doctor's Offices for Seniors
A doctor's office for seniors on Medicare
Pineville
Our Pineville office in Charlotte, NC is no ordinary doctor's office. We serve patients in the Greater Pineville area including Park Crossing, Cameron Wood, McAlpine and Park Road. Our care model allows us to build relationships with our patients in ways other doctors who accept Medicare don't. Your care team — which includes your primary care provider, Health Coach, and other healthcare professionals — is here to work with you, your family, your caregivers, and other specialists, to provide the best care possible.
And we're not just here for when you're sick or injured. We can also help you meet physical and mental health goals, manage chronic illnesses, and live a happier, healthier life. We want you to thrive in every aspect of your life, and we do that by taking a comprehensive approach to your health. We're here to listen, support, and find the best care plan for you.
Community Events
Our team hosts a variety of senior health educational classes, as well as fun group activities at our practices. All events are free and open to the community. Please join us for one of our upcoming community events.
Patient portal
You can use One Medical Senior's patient portal ("Chirp") to communicate with your care team, schedule appointments, and access your record conveniently whenever you want. Click the button below to log in or to activate your Chirp account for the first time:
New patients
Want to learn more about One Medical Seniors? We'd love to answer your questions in person and show you what makes One Medical Seniors different.
Or if you are ready to become a patient: give us a call at 704-398-3952or click the button below.
Why you'll love One Medical Seniors
A dedicated office to call home, built just for seniors
A dedicated care team specializing in care for people on Medicare
24/7 access to a primary care provider, available by phone
On-site labs for convenient, one-stop service
Coordination of care with hospitals, specialists and your loved ones
No additional cost beyond your regular co-pays
Office Hours:
Mon, Tue, Thu, Fri: 9AM–5PM
Wed: 9AM–12PM
Sat–Sun: Closed
Information
Location
The Pineville practice is on Pineville-Matthews road, about a mile from Atrium Pineville Hospital. The practice is in the shopping center where Staples is located. We are right next to Dollar Tree.
Parking
There is a parking lot directly out front with ample free parking.
Public Transit
CATS Bus Route #51 - Pineville-Matthews Road @ 8500.
Sign up for updates
Current patients can get updates on events, care management, and general health information by text or email. Unsubscribe at any time.
Our services
Our care team can help with:
We'll help you get the most out of your Medicare
Insurance can be tricky, but we're here to help you get the best coverage from your plan. Medicare Plans we accept:
Aetna Medicare Advantage Plans
Blue Cross NC Medicare Advantage Plans
Cigna Medicare Advantage Plans
Devoted Health Medicare Advantage Plans
Humana Medicare Advantage Plans
Wellcare Medicare Advantage Plans
Traditional Medicare with most supplement plans
Have questions about your eligibility? Call us at 704-398-3952 to learn more about which Medicare plans we accept.