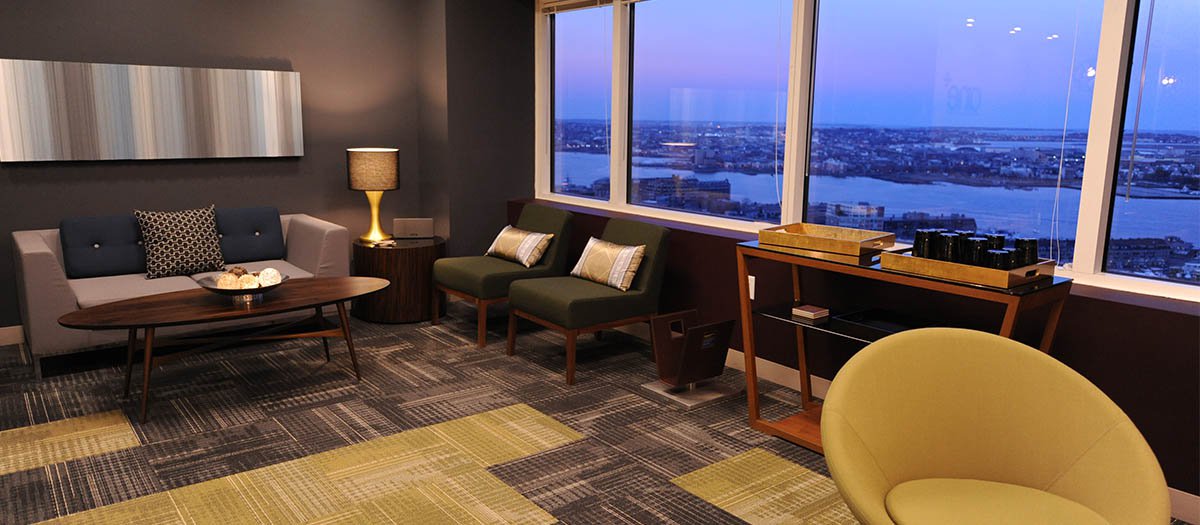 Our Government Center doctor's office is located in the heart of the Financial District, next to City Hall. With easy access from the State and Government Center MBTA stops getting here is a breeze. Our experienced, in-office primary care providers are supported by our 24/7 Virtual Care Team to make sure you get the care you need, when you need it. So whether you are looking for a quick appointment for the flu or allergies, or are looking for treatment for more chronic conditions, we've got you covered. And since we offer same-day and next-day appointments that actually start on time, you can plan your appointment around your busy schedule.
Office Hours
Office Hours:
Mon–Fri: 8AM–6PM
Sat–Sun: Closed
The Government Center Garage De-Construction project will be continuing from July 11 - September 5, 2022. As part of the work, street closures and detours will be in effect. Congress Street from New Chardon Road to Sudbury Street will be closed to traffic.
Lab Hours:
Mon–Fri: 8AM–12:30PM, 1:30PM–4PM
Sat–Sun: Closed
Building security requires patients to check in with a photo ID at the lobby desk to receive a visitor's pass. For walk-in visits please call or message us to be added to our building's security list.
Address
28 State Street
Suite 2860
Boston
,
MA
02109
Information
Location
Our Government Center doctor's office is in the Citizen's Bank Building and located right across from Staples.
We have two entrances, one off Washington Street and the other on Congress. Washington Street turns into a brick pedestrian walkway, and the entrance to our doctor's office is right off this walkway. The other entrance on Congress is right off of the Congress and State intersection.
Building security requires patients to check in at the lobby desk to receive a visitor's pass. Please allow for a few extra minutes to get your pass before your appointment.
If you get lost, please call us and we will be happy to assist you.
Parking
There is limited metered parking around Government Center. Metered Parking on nearby Cambridge Street is $1.25/hr with a 2 hour maximum (no roadside parking on State street).
However, parking lots are available near our office. For our handicapped patients, we provide complimentary parking at the parking garage at 28 State Street.
LAZ has parking available at $26 for 1 hour, and is located at 60 State Street between Congress and Kilby. Parking is also available at Standard Parking at 75 State St. Garage rates are $25/hr.
Public Transportation
The T
Green/Blue line to Government Center Station
Blue/Orange line to State Street Station
Red line to Downtown Crossing
Green line to Park St
MBTA
Buses
52, 354 or 355 to State St Station
MBTA