HEALTHY TOGETHER: A RETURN-TO-CAMPUS PROGRAM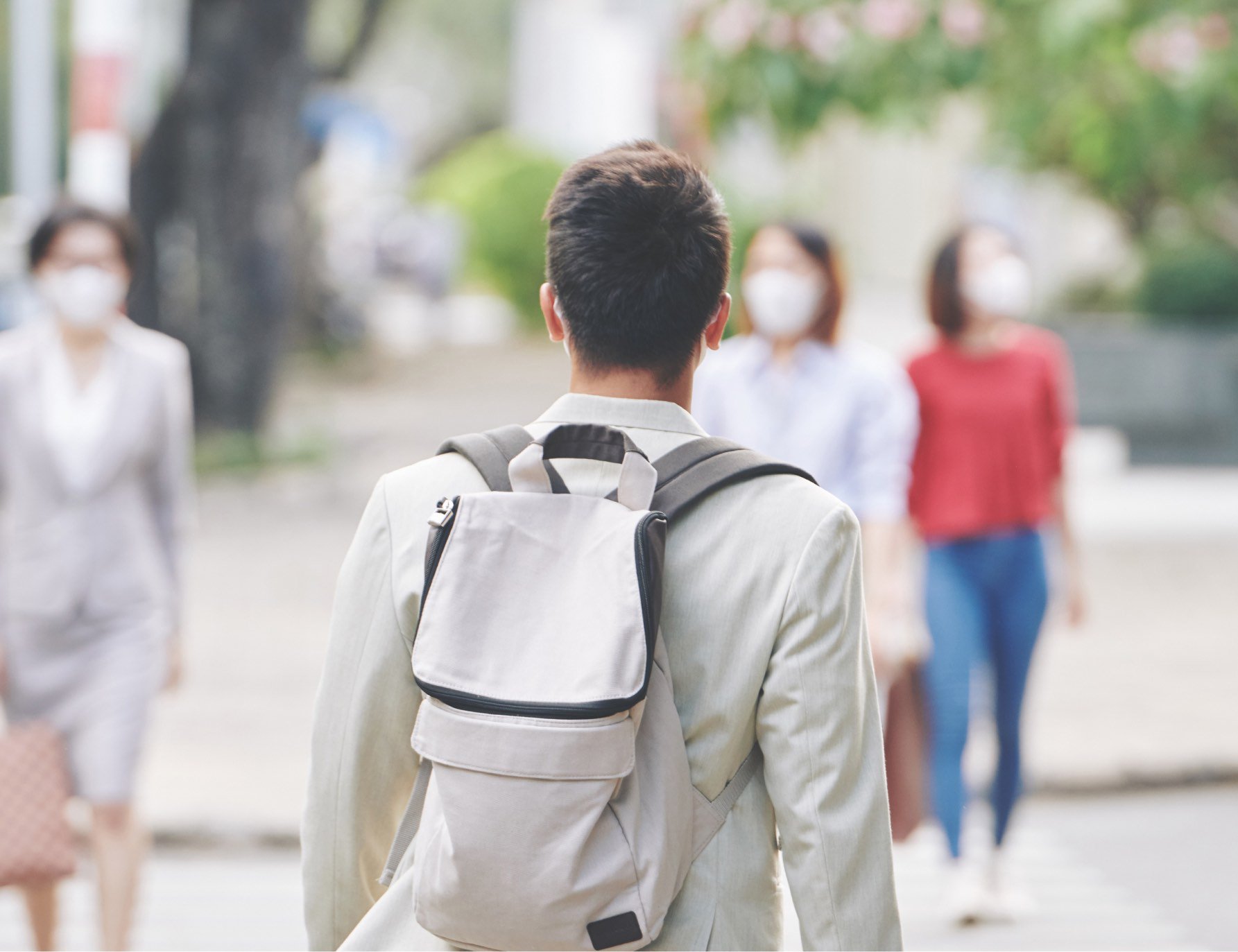 Getting back to campus, safely
Finding a safe time and way to return to campus while COVID-19 remains a concern is complex and critical. We're working with educational institutions to help them bring faculty, staff, and students back to campus, while helping protect both their physical and mental health.
Based on the latest CDC guidelines and scientific evidence, our plans are developed and updated as needed by our in-house public health experts — so people can feel confident being back at school again when the time comes.
A comprehensive, customizable program
This isn't a one-size-fits-all plan. We offer recommendations that take into account a number of factors, including school size, current infection rates in the area, and local guidelines — so you can customize a program based on your unique needs.
Comprehensive testing solutions

A robust testing strategy plays an important role in mitigating risk and ensuring a safe campus by identifying infectious people who should quarantine themselves early. Depending on your location, we can provide testing services — including PCR and antibody testing — on campus and at our offices.

Daily COVID-19 screening

Using digital tools in our app, we'll assess everyone's symptoms and risk factors each day they'll be on campus so they'll know whether it's safe to be around others or not.

Campus safety recommendations

How people interact with each other in shared spaces, like classrooms, dorms, and libraries, will need to change. We'll provide recommendations on how to support physical distancing, and establish healthy behaviors (such as new protocols for common areas).

24/7 access to care

We're here to help your faculty, staff, and students with COVID-19 concerns — and other physical or mental health concerns if needed — whenever and wherever they need it. They can get 24/7 virtual care over Video Chat with our app. And in locations where we have offices, they can book appointments in person and over video.

Communication resources

We'll provide communication templates to guide people through the return process as well as signage and other resources to help everyone stay safe on campus.

Robust screening and testing reporting

For populations over 200, we can provide daily individualized reporting (with prior written authorization) and aggregate reporting to help you understand COVID-19 risk and spread in your population and make data-informed decisions.
Mental health support, made easier
Returning to campus will be emotionally difficult for many people — so we're also offering several mental health programs to help everyone cope. This includes:
Mindset by One Medical

Mindset gives people fast, easy, and affordable access to one-on-one mental health coaching or therapy over video. It's fully integrated with our primary care for the most effective outcomes.

Mindful Breaks

During these 15-minute video sessions, a One Medical coach will guide people through techniques (such as meditation and movement) to feel calmer, happier, and more balanced. Mindful Breaks are available online Monday – Thursday at 9:30 a.m. PT.

Wellness Series

These group workshops help participants learn to manage the stress and changes in their lives. Led by providers over a video platform, they combine education, skill building, and community support to establish lasting lifestyle transformations.
What faculty, staff, and students can expect
Being safe together is a collaborative effort. People on campus will need to take certain actions to protect their health and the health of those around them. Here's a general overview of what they'll need to do when they return:
Join One Medical if they're not already a member.

Use our COVID-19 daily check-in every day to determine their risk level.

Get tested if recommended or required.

Follow new campus protocols.
Get the expert guidance you need to bring people back to campus safely.