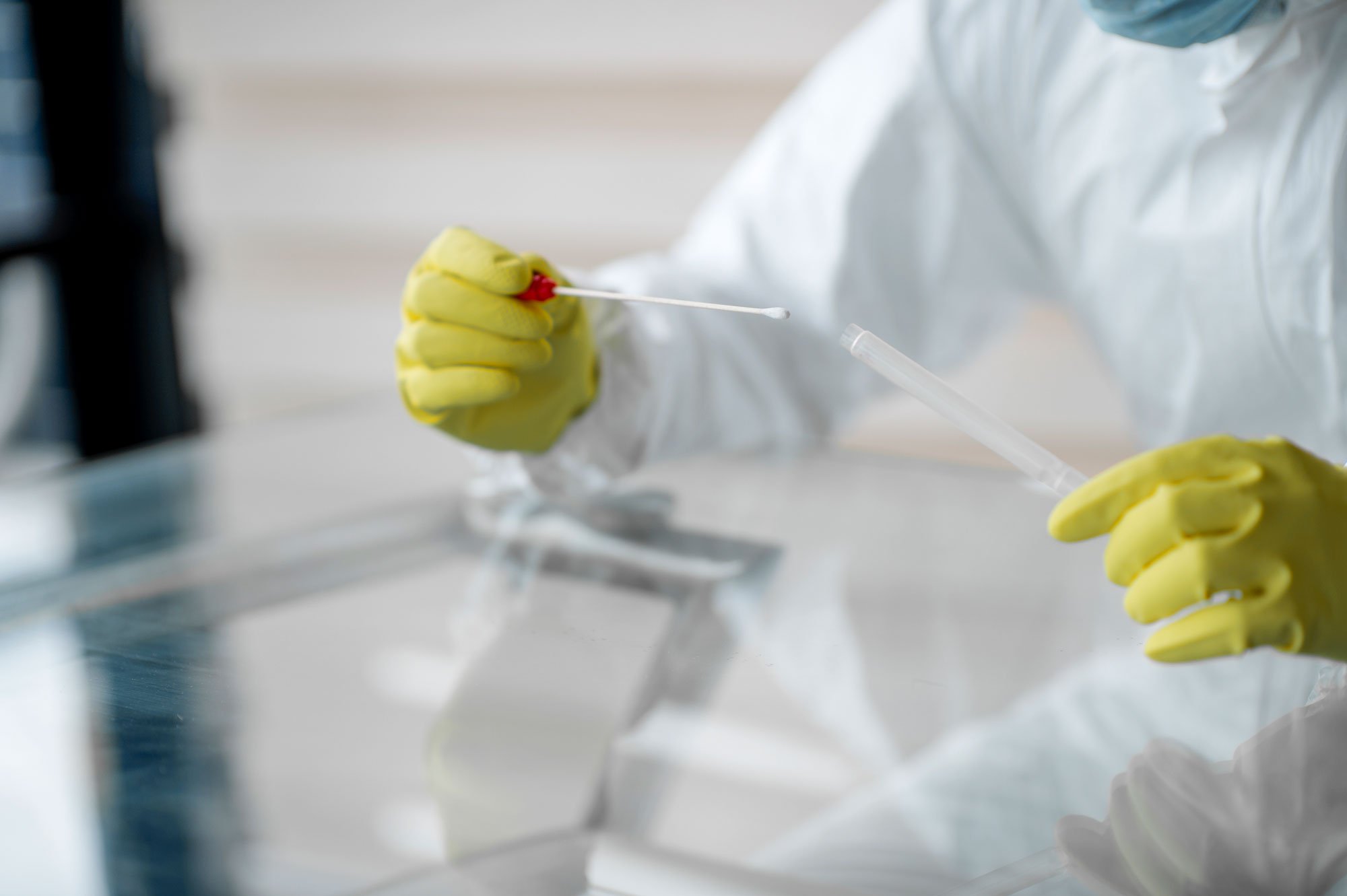 Updated July 31, 2020.
From our first COVID-19 test swab on March 7 in Seattle to today, we have tested thousands of patients for COVID-19 across all eleven states where One Medical has offices. We've worked hard to bring more testing options and availability to anyone who needs it, including erecting outdoor test sites in all of our markets across the country, and conducting blood draws for antibody testing at most offices. Here's the latest information on where we're testing, when it's most appropriate, and how you can get care.
Should I get tested for COVID-19?
While we continue to believe that widespread testing is essential to curbing the spread of coronavirus, it is of utmost importance that those who most critically need testing continue to have access to it.
When considering making an appointment for a COVID-19 test, we encourage you keep in mind the nationwide constraints and whether or not you fall into any of the below categories:
People experiencing COVID-19 symptoms
Are a member of or caretaker for someone who is part of a vulnerable population
People that have reason to believe they could have an active infection
Given the current case levels and testing constraints our nation is once again experiencing, we continue to urge people to follow the CDC's guidance on how to protect yourself and others from spreading COVID-19. One Medical's highest priority is to ensure the health and safety of our members and our communities. We will continue to work in close coordination with the departments of public health in all the markets we serve, and keep you updated on the latest guidance.
Where is One Medical testing patients for COVID-19?
We're currently offering PCR testing to anyone with coronavirus concerns by appointment in all markets where we have offices, including Atlanta, Boston, Chicago, Los Angeles, New York, Orange County, Phoenix, Portland, San Diego, Seattle, San Francisco Bay Area, and Washington D.C. Antibody testing (a blood test) is also available by walk-in during lab hours or by appointment in certain locations.
How do I get a test?
Open the One Medical app
Click "Book Visit"
Enter the reason for your visit (i.e. COVID-19 testing) and select the region where you would like to make an appointment
Select your preferred test type (i.e. COVID PCR test, COVID Antibody test, COVID Antibody & PCR test)
Select the next available appointment at your preferred available location
Book visit
How much does testing cost?
Many insurance companies have publicly committed to covering the full cost of COVID-19 testing, so most people who are tested won't receive a bill. If you do get a bill, let us know and we'll work to resolve this.
We're continuing to research new testing technologies and will bring you more solutions as soon as they're clinically proven to be effective. Learn more about COVID-19 testing and how One Medical is looking to bring more testing and new options to you.
How do I know which type of test to get?
PCR tests are used to detect whether you have a current COVID-19 infection, and are currently conducted by collecting specimens through a nasal or throat swab.
Antibody tests are meant to determine whether you may have had a past COVID-19 infection through detecting the presence of antibodies in your system. Antibody tests are currently being collected through a blood draw. It is not yet known whether the presence of COVID-19 antibodies determine immunity to the infection. Learn more about antibody testing here.
How long does it take to get back results?
As COVID-19 cases continue to rise at unprecedented levels across the United States, the demand for testing has increased significantly in recent weeks. While testing facilities, laboratories and hospitals have ramped up operations to provide critical resources and care since the onset of coronavirus, the new surge in testing demand is once again straining the healthcare system. In particular, major labs that process COVID-19 tests are experiencing capacity restraints that are causing delays in test result turnaround times and supplies. One Medical is hyper-focused on finding solutions to lab result turnaround timelines in order to provide our patients with results in a manner that is most helpful to them and to wider contact tracing efforts.
The One Medical blog is published by One Medical, an innovative primary care practice with offices in Boston, Chicago, Los Angeles, New York, Phoenix, Portland, the San Francisco Bay Area, Seattle, and Washington, DC.
Any general advice posted on our blog, website, or app is for informational purposes only and is not intended to replace or substitute for any medical or other advice. The One Medical Group entities and 1Life Healthcare, Inc. make no representations or warranties and expressly disclaim any and all liability concerning any treatment, action by, or effect on any person following the general information offered or provided within or through the blog, website, or app. If you have specific concerns or a situation arises in which you require medical advice, you should consult with an appropriately trained and qualified medical services provider.