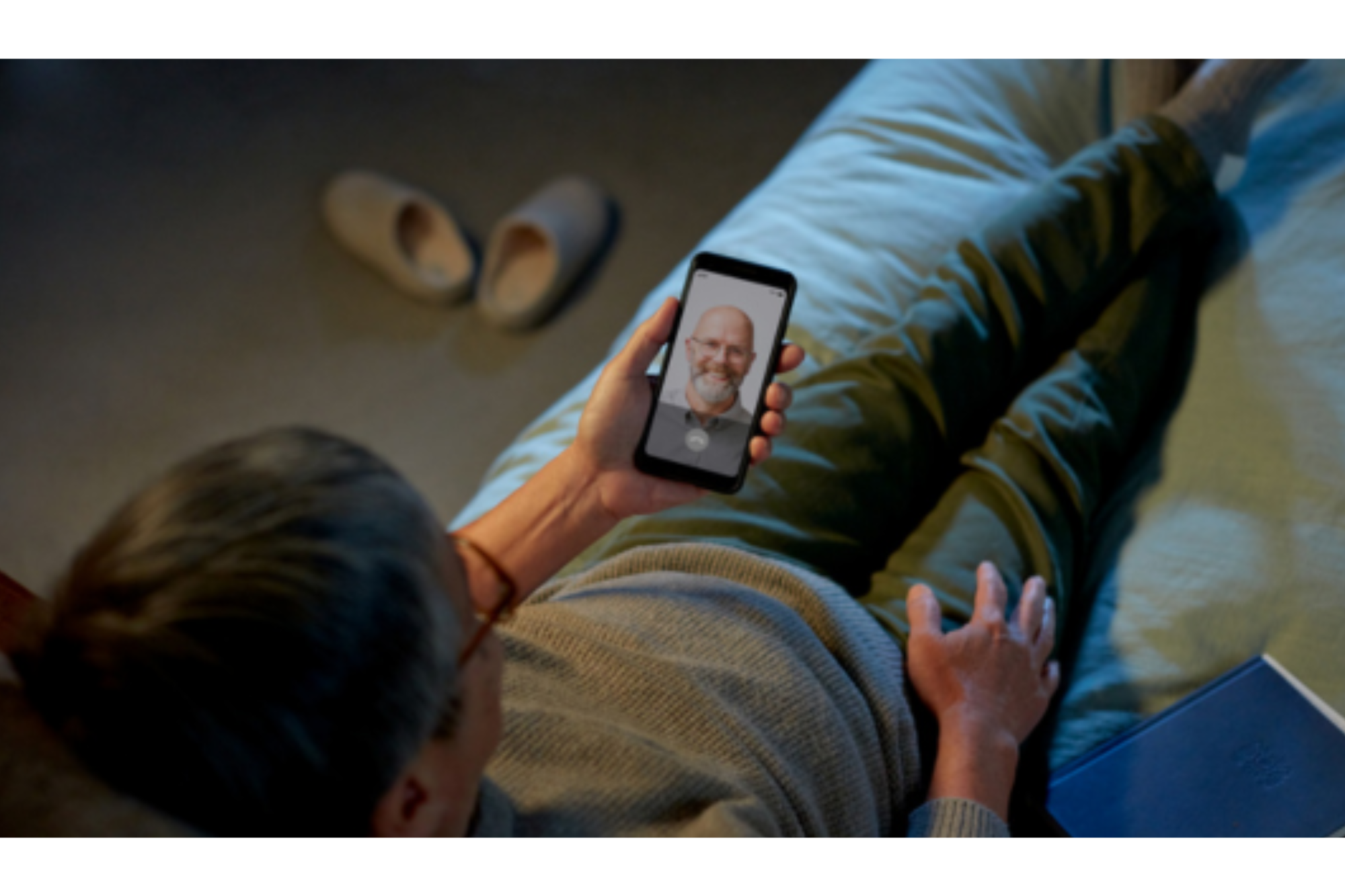 At One Medical Seniors, we're caring for patients in-person, by video, or over the phone—whichever way you're most comfortable. For patients that aren't quite ready to come back into the office, we will continue to offer video doctor visits with their primary care provider and health care team. Here are some reasons why.
Why Video Visits Can Be More Helpful Than In-Person Visits
Your Doctor Can Get To Know Your Home Environment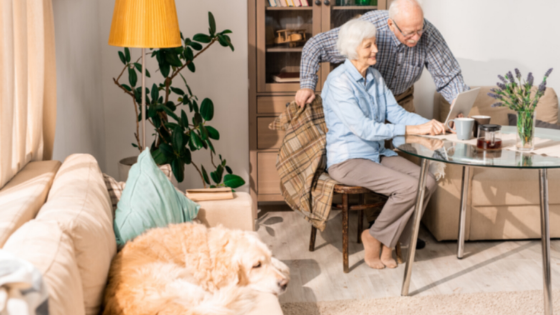 Our home, family and social environments play a big role in our health and care plan goals. Also, if you go to a relationship-based doctor like One Medical Seniors, our doctors and health coaches want to learn about your daily life and your life goals. Video visits give your doctor and health care team a great opportunity to get to know your life at home.

Video visits can allow your doctor and care team to:
See your vitamin and medication bottles from your medicine cabinet to help identify which ones you keep taking and which ones you toss!
Get a real visual of the stairs that cause you knee pain
See how you use your blood pressure machine for at-home measurements
And finally, meet your beloved dog, Clifford
Family, Friends & Caregivers Can Join Your Virtual Doctor Visit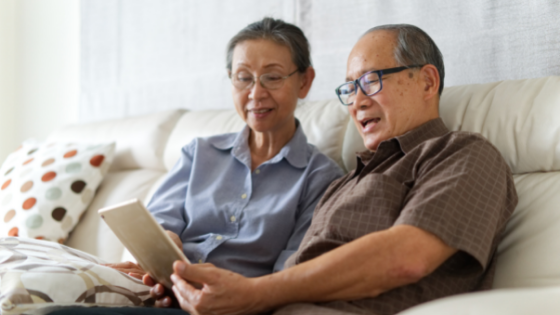 You can include loved ones—your spouse, your children, your grandchildren—or caregivers, who may live out of town or out of state to join in on the conversation with your doctor and care team. This is a great way for them to support you virtually in your healthcare and be there as an extra set of ears to help you if you forget about something that was discussed -- it can be a lot of information to retain at once!
The Convenience of a Face to Face Appointment in Your Home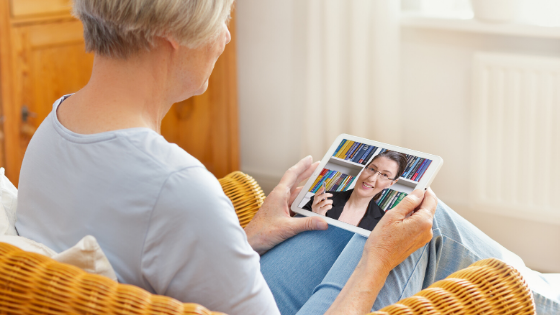 Between traffic and some of those of us who no longer drive, as well as caregivers' busy schedules, it can be hard to find time to commute to and from doctors' appointments. Yet with virtual care, all of these obstacles go away.  You can log into your appointment from your computer or mobile device at your convenience – all you need is an internet connection.
Control the Spread of COVID-19 and Other Infectious Diseases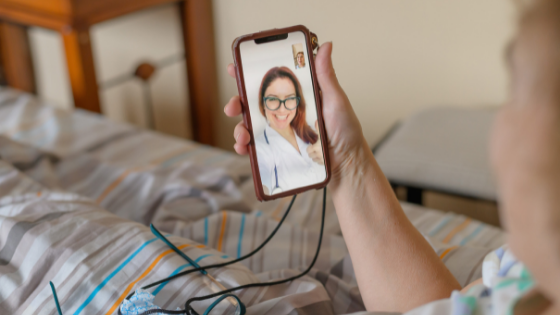 Video visits have been on the rise since the beginning of the COVID-19 pandemic. They allow care providers to prescreen patients for symptoms of COVID-19, the flu and other infectious diseases. It also means that patients with a potentially infectious disease have the option of consulting with their health care provider from home. Video visits help patients with chronic conditions or compromised immune systems reduce their risk of exposure to COVID-19 and other infectious diseases both in and out of the doctor's office.
Better Management of Chronic Conditions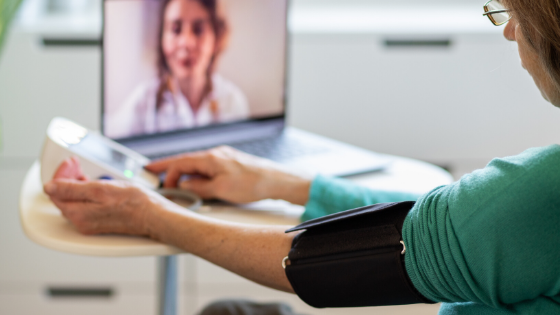 For patients with chronic conditions, regular visits with your primary care doctor are important to maintain your health. New symptoms can show up quickly and without warning.  Telemedicine visits can allow for a more seamless remote monitoring experience – allowing care providers to quickly determine if a new symptom is related to the underlying condition or something that requires and in-office visit.
Telemedicine is Optional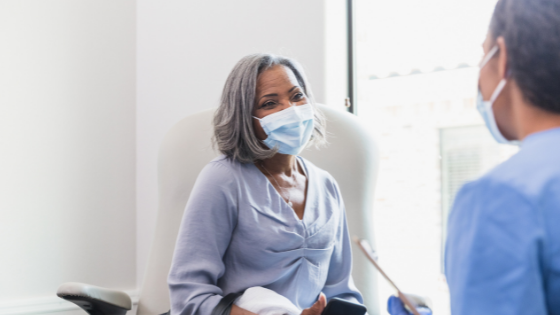 At One Medical Seniors, we focus on building relationships with our patients in a way that other Medicare primary care providers don't. Telemedicine services with your One Medical Seniors care team provider are optional. Whether you choose to schedule an appointment for a visit via video chat on your mobile device or in person, we'll be there to answer your questions and provide the one-on-one personalized care you expect.
Become a patient and schedule your first appointment with one of our attentive One Medical Seniors care team providers.
Medicare Plan Coverage of Telehealth
According to Medicare.gov, for most telehealth services, you'll pay the same amount that you would if you got the services in person. Depending on your insurance plan, some Medicare Advantage plans are reducing or waiving coinsurance and deductibles for in-person or telehealth visits. 
Important reminder: As always, call your insurance provider to understand what costs may or may not apply to your upcoming doctor's visits. Learn more about thetypes of health insurance plans accepted by One Medical Seniors.
How to Prepare for Your Video Doctor Visits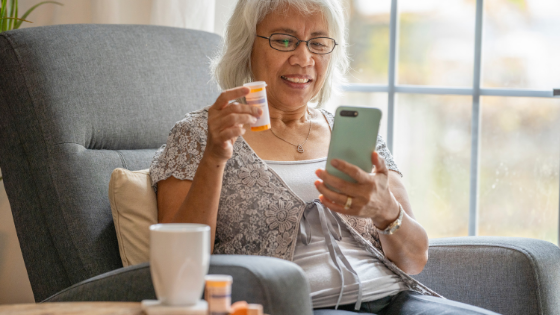 Just like an in-person office visit, you will want to make sure you are prepared for your virtual appointment. 
10 Tips to Help You Prepare for Your Video Visit
Make sure your device: laptop, tablet, or smartphone, is fully charged.
Set yourself up in an area of your home with a strong internet connection as well as privacy if needed.
Gather relevant details and medical information like dates of important procedures and specialists' contact information. Writing details down in advance can help you remember them during your appointment.
Wear appropriate clothes for any physical concerns you may want during your visit. (For example, if you're experiencing leg swelling or a rash on your calf, wearing shorts can help you easily discuss and review this condition with your doctor). 
Compile medications to show to your doctor while on screen. You can also write them down in a list if that helps to organize your thoughts before joining your virtual doctor visit. 
Choose a local pharmacy OR mail order pharmacy for longer-term prescription refills.
Ready questions for your provider beforehand; these can be easy to forget in the moment!
Similarly, take potential vital signs in advance to help ensure a smooth visit. Check your blood pressure if you have a blood pressure machine; check your pulse if you have a pulse oximeter; take your temperature, and check your weight if possible — these vitals are important and may be relevant depending on the purpose of your appointment.
Be prepared for an in-office follow up appointment. Although care providers can prescribe treatment plans and prescriptions via a video visit, some conditions may require lab tests or an in-person examination.
Finally, be ready early!  While virtual care is certainly more convenient, it's always possible to get distracted or encounter a technical problem.  At One Medical Seniors our care teams will also call you right before your appointment, for this reason, to help you get settled in. 
Questions You Should Ask Your Doctor About Video Visits
Healthcare has changed, what feels like, overnight. And with so many changes, it's important that your primary care and specialist doctors have also made changes to fit the new needs of patients in this new environment. Here are the questions you should be asking your doctors about telehealth:
First and foremost, do you offer appointments over video? 
If the answer is no, ask why not? Or, are there future plans to implement video appointment capabilities?
What technology do you use for virtual video appointments? 
Is the technology easy to use? Can you email me instructions for me to follow?
How and when will you send me the login information for my video visit?
What if the technology fails during our visit? What is the backup plan if we cannot connect successfully?
Will my video visit be with my assigned primary care provider (PCP)? Or another provider?
Will my doctor be on time for my video visit? 
At One Medical Seniors, we are seeing many of our patients through video visits and frankly, some are really loving it:
"Just finished a video conference [with my doctor and health coach] to discuss my health issues. This technology is great, the first time I ever video conferenced with anyone. As usual Dr. Kim and Mia provided me with feedback and guidance needed to manage my medical condition and get on the right track to a healthier lifestyle. Their style and manner actually are uplifting for me and will help me to attain my/our goals. This is the best medical team that I have ever had in my 66 years. Thank-You One Medical Seniors." 
-Patient at One Medical Seniors
Interested to learn more about becoming an One Medical Seniors patient and taking advantage of our video doctor visits? Get in touch with us. 
The One Medical blog is published by One Medical, a national, modern primary care practice pairing 24/7 virtual care services with inviting and convenient in-person care at over 100 locations across the U.S. One Medical is on a mission to transform health care for all through a human-centered, technology-powered approach to caring for people at every stage of life.
Any general advice posted on our blog, website, or app is for informational purposes only and is not intended to replace or substitute for any medical or other advice. 1Life Healthcare, Inc. and the One Medical entities make no representations or warranties and expressly disclaim any and all liability concerning any treatment, action by, or effect on any person following the general information offered or provided within or through the blog, website, or app. If you have specific concerns or a situation arises in which you require medical advice, you should consult with an appropriately trained and qualified medical services provider.