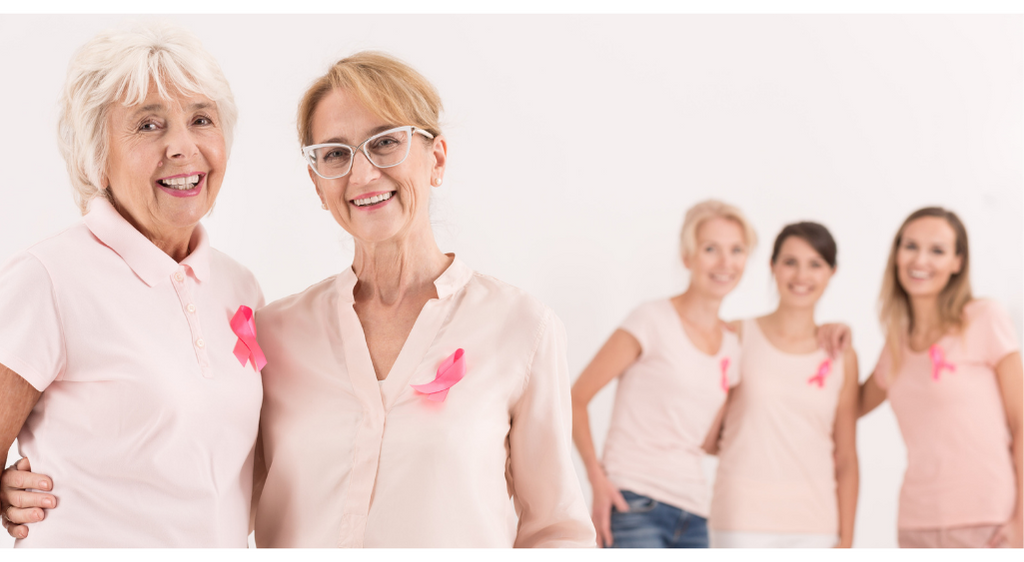 Kathleen Meleedy, RN, a Care Team Manager at our Hyannis, MA practice, shares breast cancer prevention tips for women 65 and over.
October is nationally recognized by the American Cancer Society as Breast Cancer Awareness month. You have probably seen pink ribbon campaigns and fundraisers alike talking about breast cancer and mammograms. However, what does it mean for you? Learning about breast cancer prevention tips is a great place to start.
For women over the age of 65, it's crucial to take control of your breast health. Here are some guidelines for women who have no family history of breast cancer and are otherwise healthy: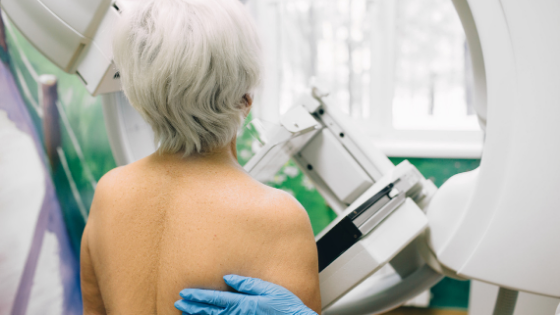 According to the United States Preventive Services Task Force, a screening mammogram done every two years is recommended for women aged 50 to 74 years.  Your primary care provider may recommend a different starting age based on your individual risk factors.
For women over the age of 75, you should discuss with your primary care team if breast cancer screenings still make sense for you.
Who has a higher risk of breast cancer?
According to the CDC and others, several genetic and physiologic factors increase an individual's risk of getting breast cancer. Most of these we do not have control over, but it's important to know your own risk so you can be sure to get screened appropriately.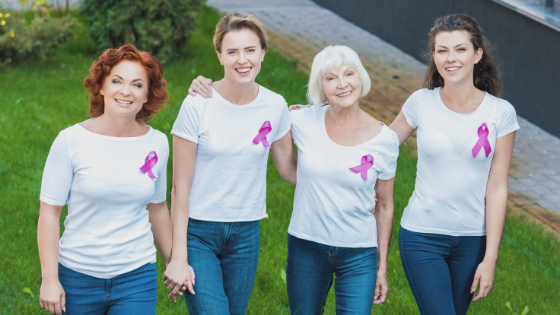 These risks include:
Getting older - Most breast cancers are diagnosed after age 50.
Genetic mutations - Women who have inherited certain genetic mutations are at an increased risk. 
Reproductive history - Menstruation exposes women to hormones (estrogen) that can increase the risk of breast cancer. Earlier menstruation (before age 12) and later menopause (after age 55) are specific risks. Menopause after age 55 and early menstruation (before 12) expose women to hormones longer. Therefore, their risk of getting breast cancer is higher.
Family history - If a mother, daughter, or sister has been diagnosed with breast cancer.
Getting pregnant at an older age or never having been pregnant.
Personal history of breast cancer or a non-cancerous breast disease
Having dense breast tissue 
Having a previous radiation treatment
Women whose mothers took the drug diethylstilbestrol (DES) while they were pregnant
6 breast cancer prevention tips
There are several things you can do to lower your risk of breast cancer. Although there are several risk factors you can't control, there are many others that you can -- from quitting smoking to decreasing alcohol intake. 
Here are 6 breast cancer prevention tips:
Quit smoking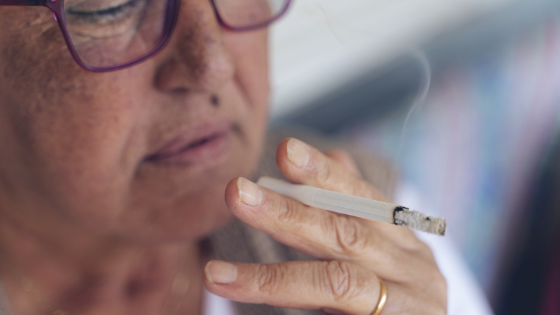 According to research, there is a direct connection between smoking and an increased risk of breast cancer. Don't start smoking if you haven't before, and if you do smoke, seek out help on how to quit. A good place to start is with a quit smoking program through The American Cancer Society. 
Exercise regularly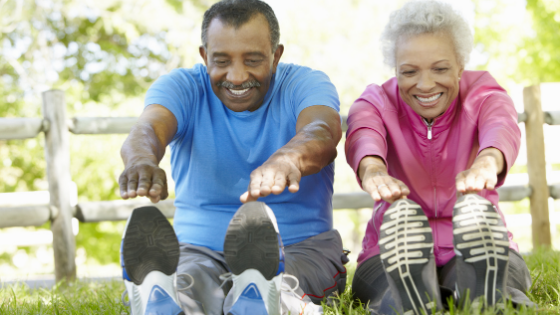 Although regular exercise is beneficial to your health for a variety of reasons, studies suggest that it can lower the risk of breast cancer. Exercising regularly allows women to stay at a healthy weight. According to the American Cancer Society, all adults should engage in at least 150 minutes of moderate-intensity exercise or 75 minutes of vigorous-intensity exercise throughout each week.  
Maintain a Healthy Diet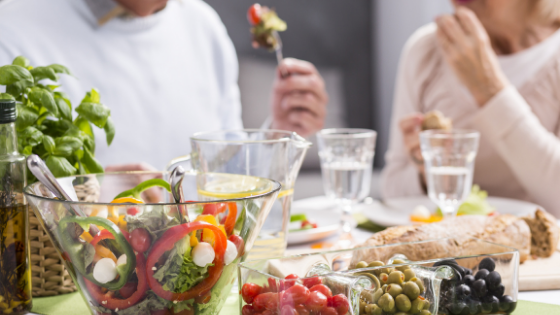 Maintaining a healthy diet is a key component to reducing your risk of breast cancer. Eat plenty of vegetables, fruits, legumes, whole grains, nuts, and foods high in omega-3 fatty acids. Also, try to limit your intake of saturated fats, trans fats and processed meats. 
Decrease your alcohol intake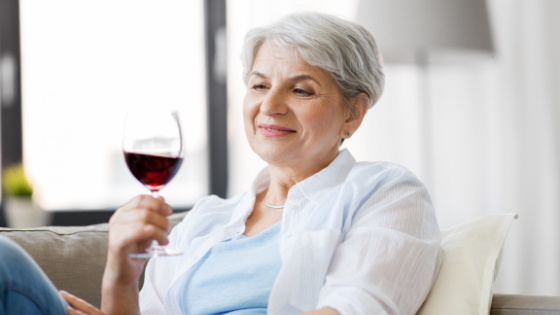 According to breastcancer.org, your risk of developing breast cancer increases with the amount of alcohol you consume each day. Women who have three alcoholic drinks per week have a 15 percent higher risk of breast cancer, compared to women who don't drink at all. Try to have two or fewer alcoholic beverages each week. 
Control your weight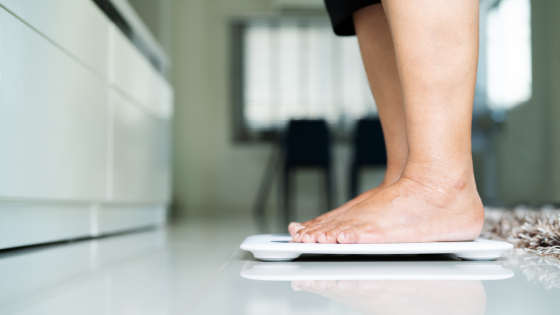 According to the American Cancer Society, being overweight or obese after menopause increases the risk of breast cancer. Having more fat tissue increases both estrogen and insulin levels which is said to correlate with an increased risk of breast cancer. If you're carrying extra weight, the American Cancer Society says that losing as little as 5 to 10 percent of your weight can improve your overall health.
Attend your regular cancer screenings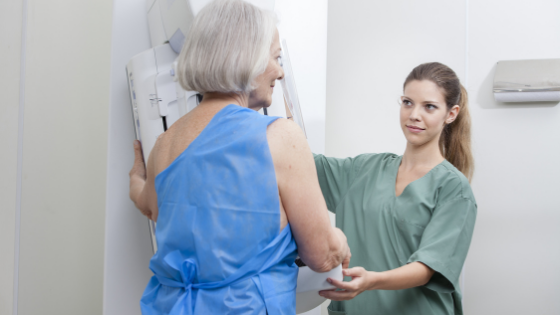 Talk to your primary care team about cancer screens that you may qualify for such as breast, colorectal and lung cancer. Our goal is to keep you as healthy as possible!
Ask your primary care provider if you have any concerns about your risk of cancer, or if you would like to start leading a healthier lifestyle. At One Medical Seniors, our primary care team can help you face these conversations when you are ready. Whatever your case may be, we are here to help you along the way. 
To learn more about cancer prevention and ways to protect yourself, read about how colon cancer screenings can save your life.
The One Medical blog is published by One Medical, a national, modern primary care practice pairing 24/7 virtual care services with inviting and convenient in-person care at over 100 locations across the U.S. One Medical is on a mission to transform health care for all through a human-centered, technology-powered approach to caring for people at every stage of life.
Any general advice posted on our blog, website, or app is for informational purposes only and is not intended to replace or substitute for any medical or other advice. 1Life Healthcare, Inc. and the One Medical entities make no representations or warranties and expressly disclaim any and all liability concerning any treatment, action by, or effect on any person following the general information offered or provided within or through the blog, website, or app. If you have specific concerns or a situation arises in which you require medical advice, you should consult with an appropriately trained and qualified medical services provider.