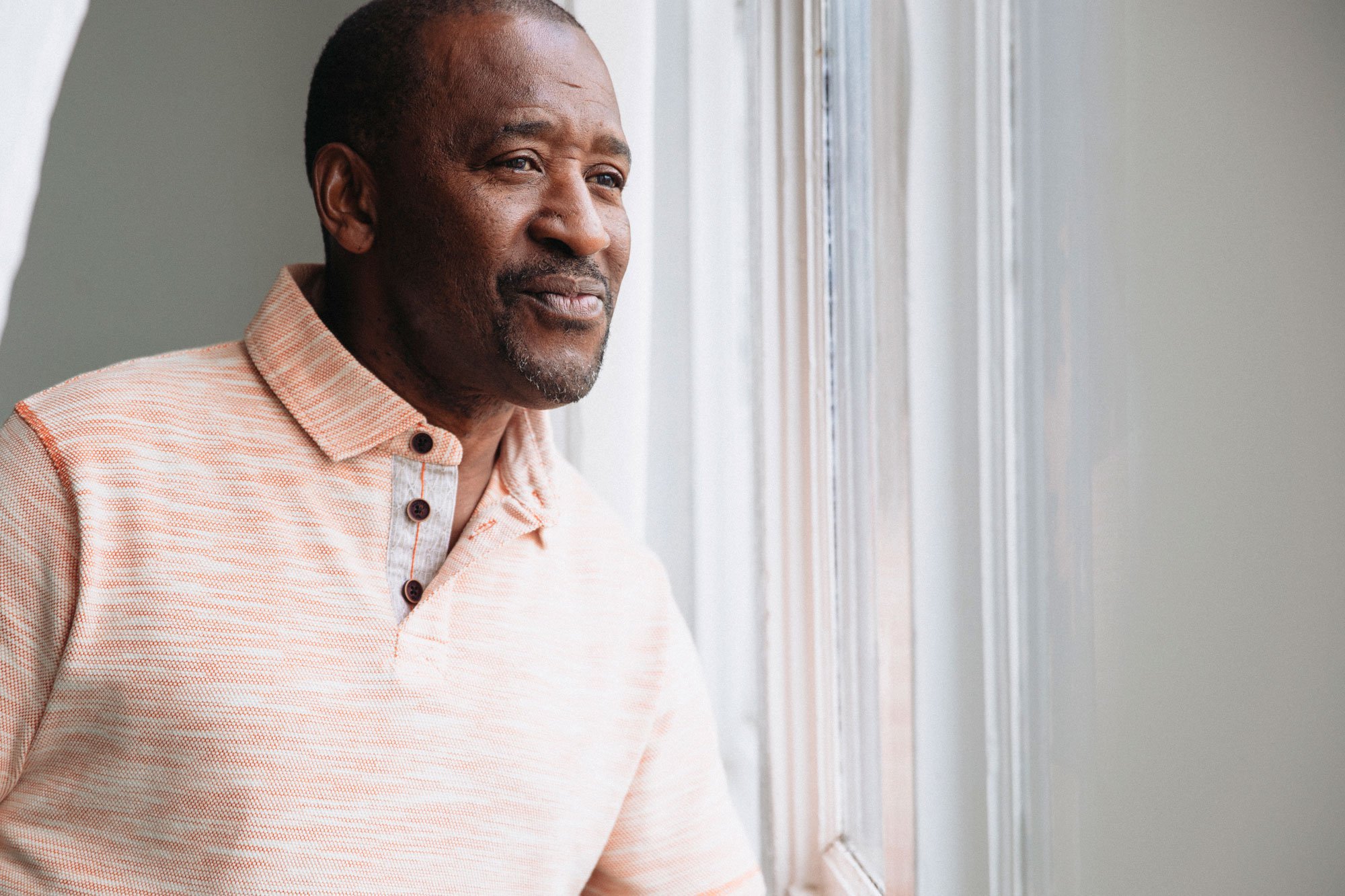 Updated July 8, 2021.

While many of our lives have revolved around the pandemic in recent months, the death of actor Chadwick Boseman is a tragic reminder that there is more to our health than COVID-19. Boseman, known most notably for his role in "Black Panther", died at just 43 years old of complications related to colon cancer, shocking fans worldwide. Colorectal cancer (CRC), cancer affecting the colon or rectum, is the second-leading cause of cancer death in the United States, responsible for 51,000 deaths in 2018 alone, many of which may have been prevented by routine screenings. Despite the severity of the disease however, routine preventative screenings for colorectal cancer have decreased dramatically during COVID-19. A study by Epic Health, for instance, found that colorectal cancer screenings dropped by 86 percent immediately following the pandemic. While Boseman's death may not have been preventable by screening, it brings a spotlight to the importance of colorectal cancer screenings, even amid the coronavirus pandemic. Having an understanding of your risk level and a relationship with your PCP can help to make sure you are taking advantage of the screening options that are recommended for you. Below is a guide on how you can identify colorectal cancer and work with your primary care provider to determine the right time to start screening.
What are the signs of colorectal cancer?
One of the reasons why colorectal cancer is so fatal is because you could have no symptoms at all, which is why regular screening is pivotal in identifying colorectal cancer and preventing things from getting worse. That being said, if symptoms do present themselves, there are some key signs to be on the lookout for.
The hallmark signs of colorectal cancer are blood in your stool (which can be bright red or black) and/or changes in the caliber of your stool. You can also experience abdominal pain and changes in bowel movements.
If you have any of these symptoms, don't panic! There are several other less harmful conditions that could cause these exact symptoms, such as hemorrhoids, tears around your rectum after a hard bowel movement, and diverticulitis. On top of that, if you are younger than 40 and have no family history of colorectal cancer at a young age, your chances of colorectal cancer are quite low. If you are having symptoms though, it is important to not ignore them and check in with your primary care provider to see what is going on.
Who is at higher risk?
Recent headlines have been highlighting the growing body of research showing an increased number of colorectal cancer cases among younger individuals (40s and early 50s), but the majority of cases typically occur among men and women in their 60s and 70s. Older age is a major risk factor for colorectal cancer, but there are other unique risk factors that may increase your chances of developing colorectal cancer.
Family history

Anyone with an first-degree relative (parents or siblings) diagnosed with CRC
Anyone with a family history of CRC in a first-degree relative younger than 60 or two first-degree relatives at any age are at significantly higher risk and will need to be screened younger and more frequently.

Race: Case rates and deaths from CRC impact communities of color differently, but more research is needed in identifying the underlying cause of these health disparities. For example, CRC disproportionately impacts the black community, with African Americans having both higher case rates and deaths compared to white communities. The cause of this is multifactorial, but this health disparity is one that needs to be considered in improving the detection and treatment of CRC in the black community.
Nutrition: Diets high in red meat and processed meat have been found to be associated with higher rates of cancer.
Obesity: Individuals who have a BMI >30 are at higher risk of developing colorectal cancer
Smoking: tobacco smokers are more likely to die from colorectal cancer than non-smokers
Inflammatory bowel disease (IBD): Not to be confused with Irritable Bowel Syndrome (IBS), IBD can lead to chronic inflammation of the large intestine, which in turn increases the risk of colorectal cancer
When should I start screening?
At One Medical, we believe the decision to start screening for CRC should be tailored to you and your specific health needs. We encourage you to have a discussion with your primary care provider about when to start screening for colorectal cancer at age 45. If you have a family history of colon cancer or other risk factors for it, we recommend having this conversation even earlier.
The decision to screen for colorectal cancer in adults between the ages of 76 -85 should be an individual one, as the benefits of screening can be much smaller after 75 depending on an individual's current health and life expectancy. The decision to be screened should be based on a person's overall health and prior screening history to determine whether the benefits outweigh the potential harm from invasive testing and follow up procedures. We are here to help guide you in your health and find the path that makes sense for you.
How do I screen?
There are several options for colon cancer screening, including a colonoscopy at least once every ten years or a stool test kit (also known as a FIT ) every year that can be done from the comfort and privacy of your own home. A FIT looks for tiny amounts of blood in your stool and may require follow-up testing if found. Colonoscopies are an invasive procedure where you will need to be referred to a gastroenterologist to perform the procedure. FIT tests on the other hand can be ordered by your primary care provider and picked up at any One Medical lab on the same day.
At One Medical, we recommend screening average risk individuals with a FIT test due to its convenience and accessibility at many of our offices, but a colonoscopy is an excellent choice as well. There are several other screening methods  that may be better suited for you, such as FIT-DNA test (aka Cologuard) and sigmoidoscopies. Your primary care provider can help you determine the best colon cancer screening method for you based on your personal and family history.
As we get older, the thought of colon cancer can be scary, but you are not alone. Your primary care provider is there to answer any questions you may have. At One Medical, we will work with you to find the best screening timeline and method based on your unique health needs and goals. Schedule a Live Well visit today to talk more about colon cancer screening and other health screening that will keep you happy and healthy for years to come.
The One Medical blog is published by One Medical, an innovative primary care practice with offices in Atlanta, Boston, Chicago, Los Angeles, New York, Orange County,Phoenix, Portland, San Diego, the San Francisco Bay Area, Seattle, and Washington, DC.
Any general advice posted on our blog, website, or app is for informational purposes only and is not intended to replace or substitute for any medical or other advice. The One Medical Group entities and 1Life Healthcare, Inc. make no representations or warranties and expressly disclaim any and all liability concerning any treatment, action by, or effect on any person following the general information offered or provided within or through the blog, website, or app. If you have specific concerns or a situation arises in which you require medical advice, you should consult with an appropriately trained and qualified medical services provider.