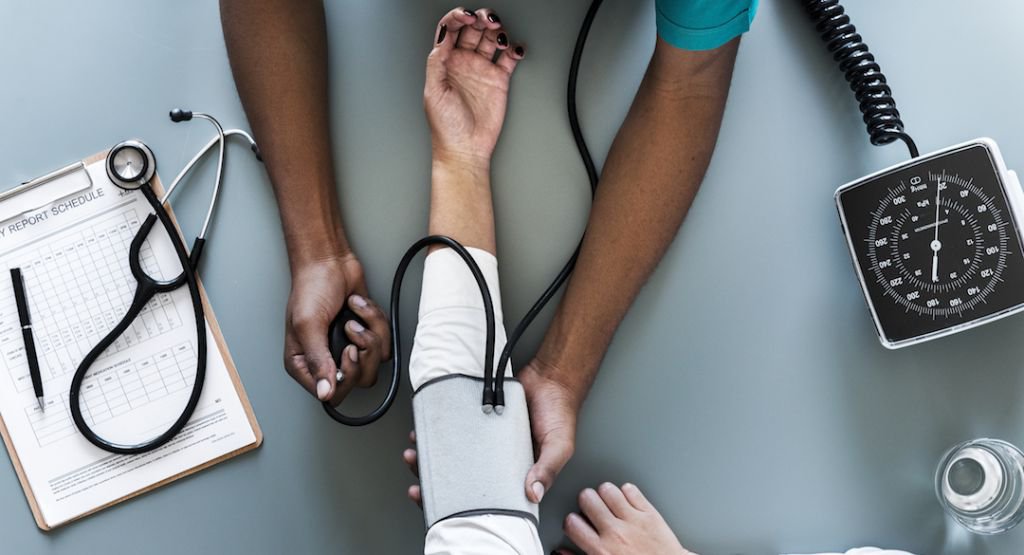 If the idea of getting a physical makes you cringe, you're not alone. Does it bring back unpleasant memories of being forced to sit in a cold room on flimsy paper, in a gown that barely covers anything…all while waiting to be poked and prodded? Or perhaps you've felt judged, rushed, or ignored at physical exams?
Well, I have good news for you! Your physical doesn't have to be like that. As a primary care provider (PCP), let me guide you through the key parts of physical exam and explain why they can actually be — gasp! — the most enjoyable of your healthcare visits.
There are three key components to a physical exam: talking, screening, and examining.
Talking
While it may feel like small talk, all that banter back and forth between you and your PCP actually serves a very important purpose. By learning more about you and your life, your PCP is taking a deep dive into understanding who you are as an individual. Physicals are a unique opportunity for your PCP to ask you larger questions and understand your health goals instead of focusing on a specific concern.
Your PCP may ask you questions like, "What do you hope to accomplish for your health this year?" or "What goals are you working towards?" These aren't just questions on a form we're filling out — we're creating a health plan. A health plan sets up a partnership between you and your PCP that can influence all the little and big decisions that you make about your health.
Talking with your PCP is what sets the stage for the highest quality care. By opening up, you're enabling your clinician to share their knowledge and experience, backed up by a wealth of evidence-based resources. Our broad primary care training allows us to address just about any topic that is important to your health. We may not know everything right away, but we do know how to find out anything that isn't immediately in our knowledge base or in-office resources. We will follow up with you on any topic that can't be fully researched during your visit.
Screening
Physicals are an opportunity to screen for emerging health concerns. That may sound scary, but with appropriate screening, we're often able to identify issues while they're still small, even if you aren't currently experiencing any symptoms at all.
At One Medical, we follow current screening recommendations as they apply to you: your history, your lifestyle, your environment. In order to make accurate assessments for screenings, we'll have to ask you some personal questions. Rest assured, though, we're professionals — we've been trained, and we aren't here to judge you but to determine how different factors may impact your health.
Keep in mind that not all health screenings look the same — tests and procedures are not always the best tools for identifying potential problems. Sometimes, doing too many tests can even be harmful. The best practices for screening are constantly evolving, so even if you've been told in the past that a complete health screening requires blood work or imaging, that may no longer be true. In fact, some of the most powerful screening tools are very simple. For example, one of the most highly effective mental health screening tools is a simple questionnaire, and taking your blood pressure with a basic blood pressure cuff is an important screening test for heart disease. That said, if a blood test or scan is appropriate for your individual screening, your PCP at One Medical will not hesitate to order it for you.
Examining
We've arrived at the part of your exam that most people fear — the physical exam. But banish the cold room and paper gown from your mind — we don't do it that way at One Medical! We want to make sure you're comfortable, so we keep our rooms warm, provide flannel gowns (in a variety of sizes!), and cover our exam tables with cloth sheets.
Your PCP will start out the exam by checking the parts of you that are due for routine maintenance. While we're typically looking for any indication of things not functioning well, it's also important that we get to know your body when it's well. That helps us detect even small changes that may happen later on. We may focus a bit more on some parts of your body that correspond to your personal or family history or known health risks. Like with screening guidelines, standards for physical exams are constantly being updated — as medical science advances, there are some items we no longer need to check for everyone, every year. For example, most adults do not need a genital exam annually.
The last thing we'd like you to know about your physical exam: if there is something that you don't want done, just tell us. We'll let you know why we think you should answer a question, get a test, or have something examined, but we're not here to force you to do anything that you're uncomfortable with. We are here to promote your lifetime health, and we look forward to partnering with you.
Ready to book your physical? Head over to onemedical.com. Still have questions? Give us a call anytime.
The One Medical blog is published by One Medical, an innovative primary care practice with offices in Boston, Chicago, Los Angeles, New York, Phoenix, Portland, the San Francisco Bay Area, Seattle, and Washington, DC.
Any general advice posted on our blog, website, or app is for informational purposes only and is not intended to replace or substitute for any medical or other advice. The One Medical Group entities and 1Life Healthcare, Inc. make no representations or warranties and expressly disclaim any and all liability concerning any treatment, action by, or effect on any person following the general information offered or provided within or through the blog, website, or app. If you have specific concerns or a situation arises in which you require medical advice, you should consult with an appropriately trained and qualified medical services provider.