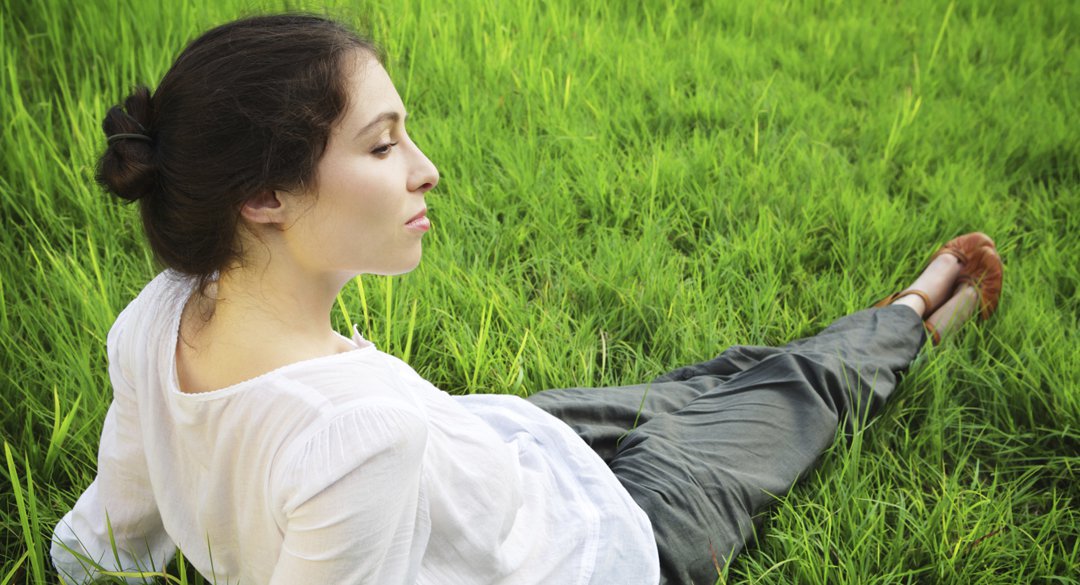 When Angelina Jolie announced in 2013 that she'd tested positive for a gene mutation associated with increased risk of breast and ovarian cancers, the world took note. Researchers even found that 30 percent of women they questioned said the star's revelation inspired them to get tested too.
Melissa Partin, a One Medical patient, said her own family history spurred her to get tested. Turning 40 meant she was just a few years shy of the age her mother had been when she was diagnosed with breast cancer.
"My mother got premenopausal breast cancer at age 47 and died at age 49," says Partin, whose test was negative. "She's my only relative who's died of a cancer that could be related to a gene mutation and she didn't have any risk factors."
But since Jolie's headline-making test and subsequent double mastectomy, many are still confused about the nuts and bolts of genetic testing and whether it's something they should consider. The confusion is understandable: while people who inherit an abnormal gene mutation have a much higher-than-average risk of developing breast cancer (12 percent of women in the general population compared to about 45 to 65 percent of those with an inherited BRCA mutation who will develop it by age 70), most people who develop the disease actually don't have a family history. And while genetic testing can reveal important information, experts are divided on how useful some of those results can really be in terms of prevention and treatment.
"The field of genomics is complex and is continuously evolving," says Bob Medhekar, a One Medical doctor in San Francisco. "Though there have been rapid advances in recent years, there is still so much that is not perfectly understood. As a result, we will probably never have a 'one-size-fits-all' approach."
Despite the lack of a universal recommendation, there are concrete steps you can take to make an informed decision about testing. Read on to learn how to evaluate your risk, understand which genes are being tested, and know what to expect during genetic screening for breast cancer.
What Are Genetic Tests Looking For?
BRCA1 and BRCA2 are genes that produce tumor suppressor proteins that help repair damaged DNA. If either of those genes is mutated, any DNA damage may not be properly repaired, causing your cells to develop more alterations that can eventually lead to cancer.
Inherited mutations in these genes accounts for about a quarter of all hereditary breast cancers and about five to 10 percent of all breast cancers (they also account for about 15 percent of all ovarian cancers). If you develop breast or ovarian cancer due to a BRCA1 or BRCA2 mutation, you're likely to develop it at a younger age than a woman who develops nonhereditary cancer.
You can inherit mutated genes from your mother or father; if one parent carries a mutation, you have a 50 percent chance of inheriting it. Certain racial and ethnic groups are more likely to carry BRCA mutations, including people of Ashkenazi Jewish, Norwegian, Dutch, and Icelandic descent. Research also suggests that Blacks, Hispanics, Asian Americans, and non-Hispanic whites may also have an increased risk of carrying these mutations.
How to Know if Genetic Testing is Right for You
There are various factors that influence your risk for developing breast cancer. Going through these two steps before considering testing will help you make an informed decision:
Obtain a detailed family history.
If you have a positive family history of breast or ovarian cancer (learn how a "positive history" is defined in the criteria below), perform the BRST screen. You can perform this screening yourself or ask your provider to do it for you. If your provider administers the screening and receives a positive result, he or she will likely refer you for genetic counseling and advise you to consider genetic testing.
Think about other things that influence your risk.
Ask yourself the following questions:
Do you have a history of chest radiation?
Do you have extremely dense breasts?
Do you have more than a 20-percent lifetime risk of breast cancer according to the Gail/ BCRAT model (a quick and easy tool for patients and providers to use)?
If you answered yes to any of these questions, you may be at increased risk and you'll want to figure out a plan with your provider.
How Your Provider Can Help You Make the Decision to Test or Not to Test
Knowing your risk is important, but it may not make your decision to test or not test crystal clear. It will, however, allow you to have an informed conversation with your primary care provider. Once he or she understands your background, you can both begin talking about next steps.
Providers generally refer to the National Comprehensive Cancer Network guidelines when recommending patients to genetics experts for evaluation. While the Affordable Care Act considers genetic counseling and BRCA1 and BRCA2 mutation testing for high-risk individuals a covered preventive service, you need to meet NCCN criteria to be qualified as "high risk," and you would need to confirm your insurance coverage before having any tests.
Here's how the NCCN guidelines determine who is a strong candidate for screening:
Anyone with a family history of one or more of the following:
A blood relative with a known mutation in a gene that increases cancer risk
Two or more primary breast cancers in a single person
Two or more with breast cancer on the same side of the family
A blood relative with ovarian cancer
A close blood relative with breast cancer before age 45
A blood relative with male breast cancer
Anyone with breast cancer at any age and one or more of the following:
Ashkenazi Jewish ancestor
A close blood relative with breast cancer before age 50
A close blood relative with ovarian cancer
A second primary breast cancer
Two or more close blood relatives with breast cancer and/or pancreatic cancer at any age
Anyone with a personal or family history of three or more of the following:
Pancreatic cancer
Prostate cancer
Sarcoma
Adrenal cancer
Brain tumors
Uterine cancer
Thyroid cancer
Kidney cancer
Diffuse gastric cancer
Other Gene Mutations That Increase Your Risk Besides BRCA
There are other gene mutations that influence the risk of developing breast cancer including TP53, STK11, PTEN, and CDH1. If you decide to get genetic testing, you'll be tested for mutations in the BRCA genes and the high-risk genes listed above, as well as mutations in several moderate-risk genes. About three to five percent of women who develop hereditary breast or ovarian cancer have mutations in these moderate-risk genes, but the exact risk of cancer associated with mutations in these genes isn't clear.
What Actually Happens During the Test?
If you and your provider decide that genetic testing is right for you and you meet the NCCN criteria, your first step will be to meet with a genetic counselor. This is where you'll get information about inherited cancers and the pros, cons, and limitations of testing. He or she will also advise you on who else in your family might want to consider testing.
"Licensed genetic counselors have been extensively trained to help determine if a specific test is right for you," Medhekar says. "It's also important to remember that results from genetic testing can have implications for many family members." This means that if you decide to move forward with the test, it's best to keep family members informed.
After counseling, you'll decide whether you want to be tested, and you'll be asked to give your informed consent in writing. Then you'll go through lab testing which typically involves a blood draw, but may include a cheek swab or urine test instead. Once the tests are complete (likely several weeks later), you'll go over the results during another counseling session.
If You Don't Fit the NCCN Criteria But Still Want to Be Tested
Although you'll likely only get your insurance to cover genetic testing if you fit the NCCN criteria, there are other out-of-pocket options. Two established companies have direct to consumer-type models and will perform genetic testing for a fee:
Color Genomics offers a 19-gene panel to detect risk for breast and ovarian cancer.
Counsyl offers a 22-gene panel which includes breast and ovarian cancer associated genes, as well as genes associated with other cancers.
If you've decided to go forward with genetic testing, check out our blog next week to find out how to interpret your results.
The One Medical blog is published by One Medical, a national, modern primary care practice pairing 24/7 virtual care services with inviting and convenient in-person care at over 100 locations across the U.S. One Medical is on a mission to transform health care for all through a human-centered, technology-powered approach to caring for people at every stage of life.
Any general advice posted on our blog, website, or app is for informational purposes only and is not intended to replace or substitute for any medical or other advice. 1Life Healthcare, Inc. and the One Medical entities make no representations or warranties and expressly disclaim any and all liability concerning any treatment, action by, or effect on any person following the general information offered or provided within or through the blog, website, or app. If you have specific concerns or a situation arises in which you require medical advice, you should consult with an appropriately trained and qualified medical services provider.