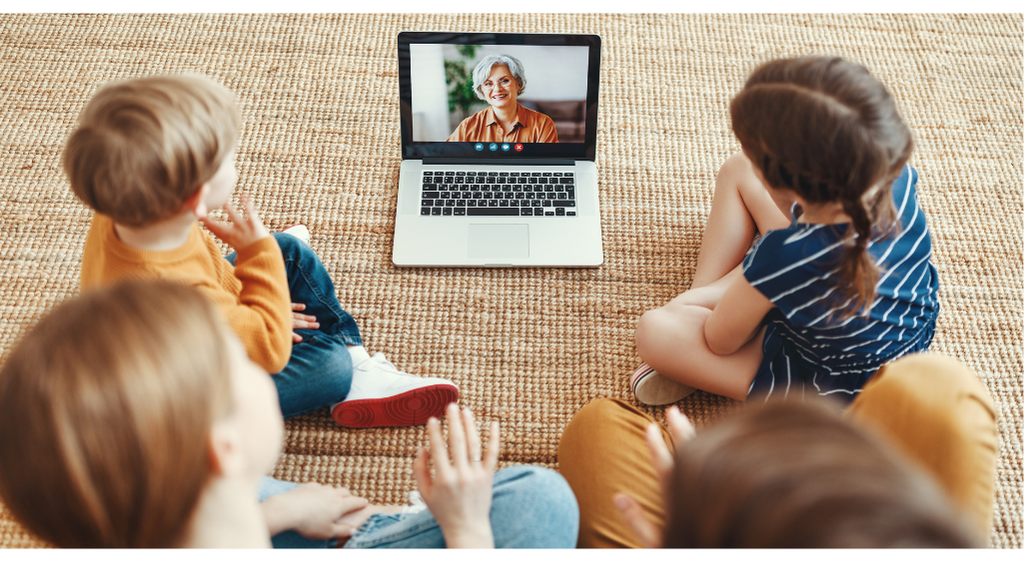 As it often happens in life, physical distance grows between friends, family, and loved ones. Separation such as this may cause you to feel lonely or isolated, and you may be wondering how to cope with not seeing your grandchildren.
Even though your family and grandchildren may be far away, there is much you can do to stay connected. Keeping in touch with family might be challenging as your grandchildren may have full school days or schedules. 
It can be difficult as a grandparent to find time to see your grandchildren, but there are a lot of great methods, both traditional and technological, to make it feel like they are not so far away after all. Distance does not have to be the reason you fall out of touch with your grandchildren. With these long-distance grandparenting ideas, you can stay involved in your grandchildren's lives.
Tip #1: Chat Over Skype or FaceTime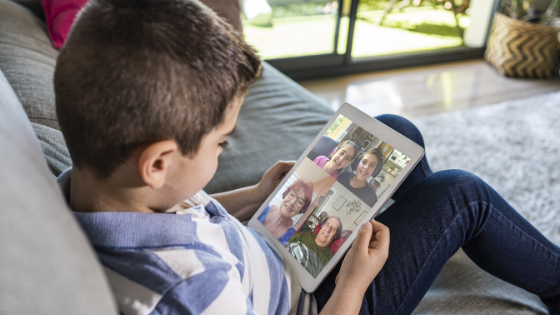 While talking to your grandchildren over the phone is great, digital tools like Skype, FaceTime, or Zoom are great tools to "see" them as well. Skype is one of the original digital communication tools and is totally free for both phone and video calls. 
FaceTime is a free app for Apple products and is likely already downloaded on your phone if you use an iPhone, iPad, or other products. FaceTime provides an instant face-to-face connection with your grandchildren with a phone number or an email address.
Activities On Skype and FaceTime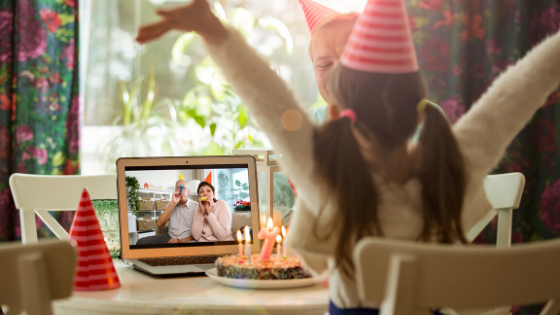 Of the other long-distance grandparenting ideas on this list, FaceTime and Skype allow you to interact with your grandchildren almost as if you were there. There is a wealth of activities you can do with your grandchildren.
Some great activities include reading bedtime stories, playing games like chess or cards, doing arts and crafts, and more. With these tools, you can also share photo albums with your grandchildren, or give them a virtual tour around the house. Even celebrating birthdays and other special occasions are possible via video call.
These digital tools allow you to connect with your grandchildren as if you were there. For long-distance grandparents, video calls give you quality time with your family while getting to talk to them and connect with them. 
Tip #2: Speak Their Language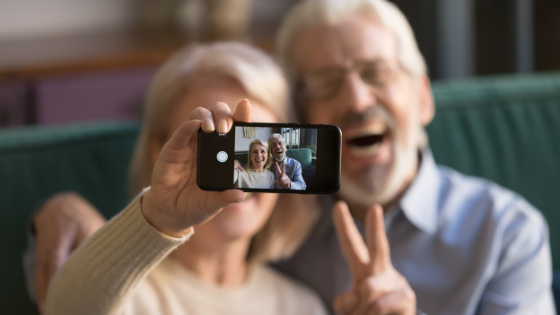 "Isn't that what the kids call it nowadays?" If you have grandchildren, you have probably asked yourself this question before. It is important to show an interest in the things they are interested in. Learn how to speak their language and educate yourself on the things they enjoy doing or talking about.
With this long-distance grandparenting idea, using tools familiar to them helps with this. Text messaging and FaceTime are both apps that young people use to communicate. Many young people use social media to stay connected as well. Apps like Instagram and Snapchat are popular image-sharing platforms. Long-distance grandparents can keep in touch with family by sharing pictures and talking directly through the app.
Understanding what your grandchildren are interested in will help you connect with them. When talking with them over the phone, you can ask them about the things they like in school. Ask them about any sports they might be playing. Or, ask them what hobbies they are into. Getting accustomed to your grandchildren's' interests is an excellent way to connect. It fosters a great relationship despite the distance. 
Tip #3: Snail Mail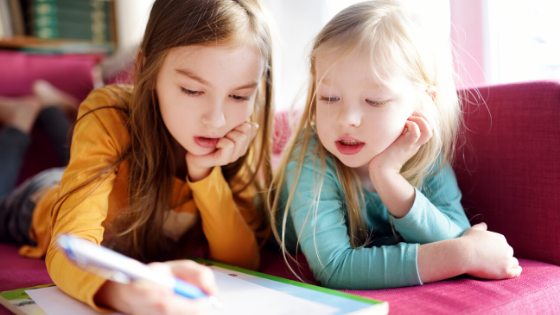 Sometimes, there is no better way than the "old-fashioned" way. Nothing beats the feeling of getting a letter in the mail, and it is a great long-distance grandparenting idea. It can be a way for you to communicate with your grandchildren, while also sharing a hobby for writing letters. 
You can send your grandchildren small parcels and attach a note to show your love and appreciation for them. Or, perhaps, you could start writing to your grandchildren as if they were a pen pal. You can share photographs, small gifts, and more as ways to keep in touch with your family.
While face-to-face connection through video calls has become the preferred method of communication, your grandchildren will love receiving mail from you. Long-distance grandparents can use this long-distance grandparenting idea to foster loving, close relationships with grandchildren, even at a distance.
Tip #4: Share an Interest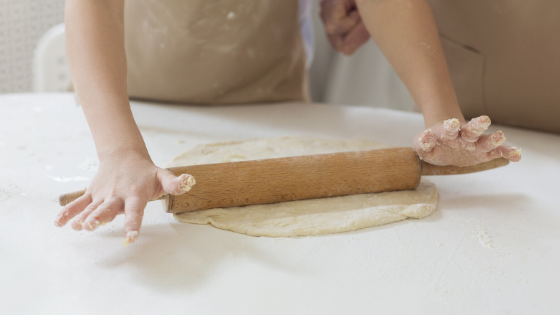 Another long-distance grandparenting idea is to find a common interest and invest time with it. This almost follows the same guidelines as "speaking their language." However, it is another great opportunity to share your own interests with your grandchildren.
Sharing an interest makes it easier to cope with not seeing your grandchildren. Finding shared interests offer you opportunities to teach your grandchildren. For example, you might share an interest in food and cooking, and you want to share a recipe. While you make it together, you can share stories about the food. This allows your grandchildren to share their own experiences as well, building a connection.
Perhaps you and your grandchildren are really interested in sports. Therefore, you can share the experiences you have had while opening the opportunity for them to share as well. There are a number of interests and activities that you can develop with your grandchildren. Ultimately, they can lead to other long-distance grandparenting ideas and activities.
There are a number of great ways to stay in touch with your grandchildren as long-distance grandparents. Using digital applications is a great way to communicate with your grandchildren. Sharing interests and activities strengthens your relationship with them. Sending traditional mail can be another way you communicate with your grandchildren.
We understand that loneliness can affect anyone at any given time. At One Medical Seniors, we strive to address the whole health of our patients, and that includes everything from physical to mental health. This article highlights an excellent way to prevent loneliness to improve your mental health. We also discussed how to build loving relationships with your grandchildren.
Why not try a new volunteer experience?
With your new knowledge of long-distance grandparenting ideas, you might be interested in other free online resources to keep you busy and entertained.
The One Medical blog is published by One Medical, a national, modern primary care practice pairing 24/7 virtual care services with inviting and convenient in-person care at over 100 locations across the U.S. One Medical is on a mission to transform health care for all through a human-centered, technology-powered approach to caring for people at every stage of life.
Any general advice posted on our blog, website, or app is for informational purposes only and is not intended to replace or substitute for any medical or other advice. 1Life Healthcare, Inc. and the One Medical entities make no representations or warranties and expressly disclaim any and all liability concerning any treatment, action by, or effect on any person following the general information offered or provided within or through the blog, website, or app. If you have specific concerns or a situation arises in which you require medical advice, you should consult with an appropriately trained and qualified medical services provider.