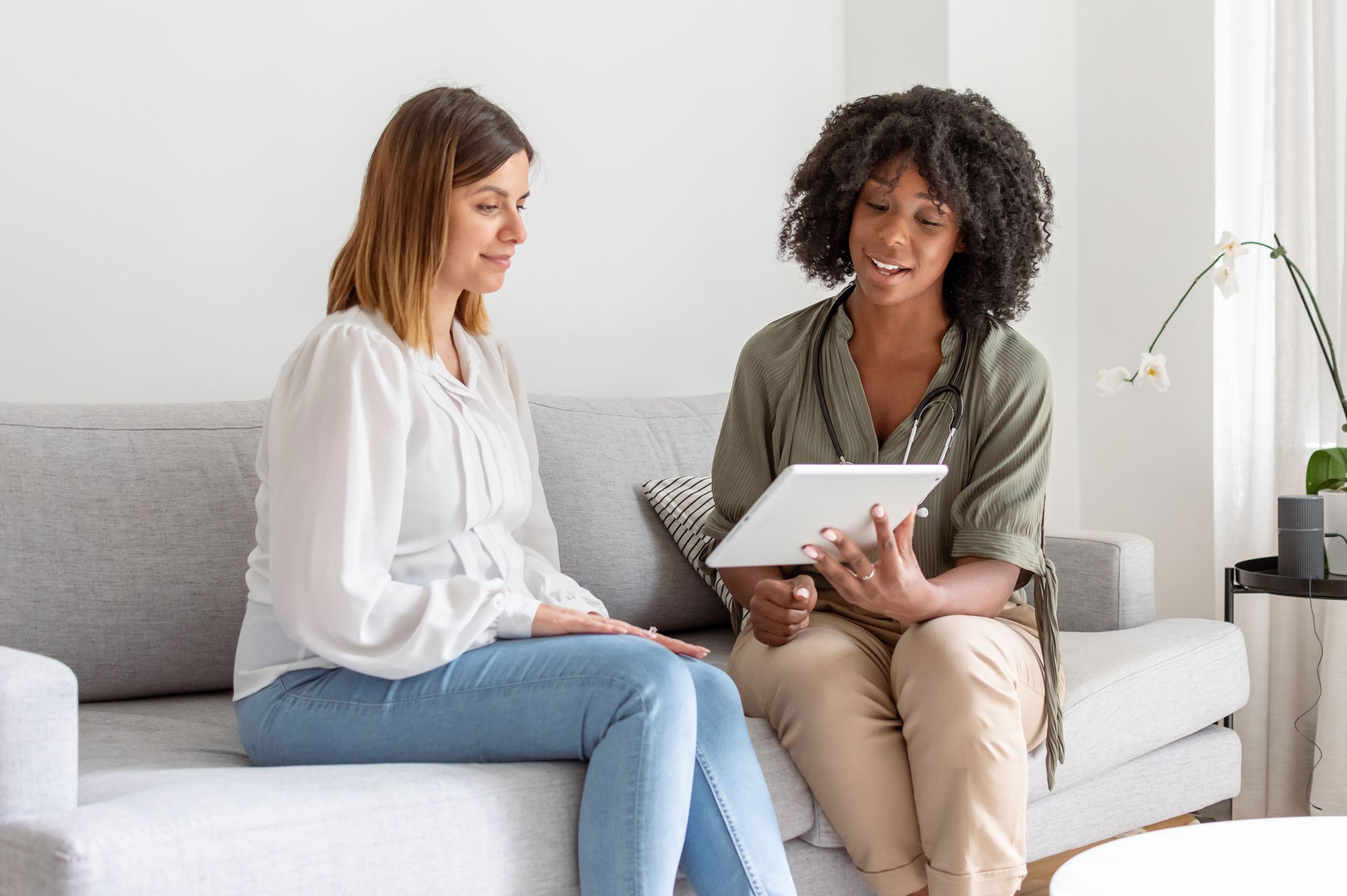 Clinical Editor: Hemalee Patel, DO

With the start of each new year comes the renewed sense of hope that those resolutions will finally stick. But according to a 2021 study published in the International Journal of Environmental Research and Public Health, the vast majority of resolution makers fall short of actually hitting their goals. In fact, about 64% of people abandon their New Year's resolutions within a month. While there are plenty of reasons why so many well-intentioned goal setters give up on their objectives by February, it's worth noting that most of these abandoned resolutions are wellness-related.
A new survey from Forbes Health/OnePoll found that 45% of respondents cited improved mental health as a top resolution, 39% cited improved fitness, and 33% cited improved diet. With so many individuals setting their sights on these goals — and so many prematurely dropping their resolutions — it's worth exploring how health experts can play a pivotal role in preventing resolution abandonment. And because they serve vital roles in the prevention, diagnosis, and treatment of a variety of conditions, it's important to understand how primary care providers (PCPs) can help any organization's employees hit their health goals.
How primary care providers can help your employees reach their health goals
By acting as accountability partners for their patients, primary care providers can help employees create healthy habits and provide insight and education on various topics while also assisting in making sure they achieve and maintain their goals, according to One Medical provider Hemalee Patel, DO. Not only can PCPs share the most up-to-date research findings and wellness protocols while tracking their patients' progress, but they can serve as positive role models as well. "Studies have shown that when a provider takes care of their health, they are more likely to recommend healthy habits to their patients and their patients are more likely to achieve those health habit goals," Patel says. "Being an ambassador and agent for healthy living is very important in achieving patient buy-in."
How routine care can help employees reach their health goals
Most individuals may not look at their annual physicals or routine vaccinations as important steps in the process of achieving their health goals, but these are some of the fundamental building blocks of overall wellness. At One Medical, we have reimagined the traditional annual physical as The Live Well Visit, a unique opportunity for patients and providers to tackle top-of-mind questions and plan out future health goals. These visits are designed to empower patients to discuss many of the lifestyle factors that inform the overall picture of their well-being, including nutrition, fitness, sleep, and mental health. Collaboratively, patients and providers then create a care plan that includes actionable tips and continued support in the form of in-person follow-ups visits, remote visits, and virtual messaging via the mobile app.
How One Medical supports chronic conditions
One Medical's multidisciplinary chronic care management program, Impact, is just one example of the crucial role primary care can play in employees' lives. As one of the leading causes of death and disability in the United States, chronic illness affects a staggering number of individuals — in fact, over 50% of adults have at least one chronic condition. And with 90% of the country's health care expenditures resulting from chronic and mental health conditions, it's clear that something needs to change. One Medical believes education, prevention and management are critical to that change, which is why Impact is based on a collaborative effort between clinicians, pharmacists, care navigators, and licensed coaches to tackle issues including diabetes, hypertension, cancer and more.
"In our team-based chronic care management program, primary care providers are the quarterbacks," explains Patel. "PCPs manage and treat patients with the Impact team providing guidance, education, and coaching to ensure that the patient and provider are supported and equipped to achieve their goals."
One Medical's approach to mental health care
In addition to chronic care management, One Medical providers can play an invaluable role in managing employees' mental health, helping individuals set tangible, attainable goals that they can achieve through virtual therapy and coaching. One Medical's Mindset Program offers mental health care that patients can quickly and easily access from anywhere — no in-office appointments required. Mindset by One Medical is a clinical program for employers with 100+ employees and helps drive higher levels of employee wellbeing, engagement, productivity, and value. It is fully integrated with One Medical primary care, ensuring employees get the most appropriate, effective, quality care at an affordable cost.
How One Medical supports sexual health, LGBTQ+ care and more
Perhaps one of the most important factors in the successful completion of health goals is the feeling of being seen and supported. Our providers strive to help patients become their healthiest selves, taking into account their unique needs and long-term ambitions. Our team is committed to providing culturally, competent, affirmative care at every visit, and creating safe, judgment-free spaces for all. All of our providers adhere to our philosophy toward inclusivity and are equipped to sensitively and empathetically address an array of health concerns. From sexual health screenings and PrEP management to contraceptive counseling, Pap tests, and more, we can help ensure patients receive the judgment-free, compassionate care they deserve so they can feel empowered to keep those resolutions year-round.
By establishing and maintaining a relationship with their PCPs, Patel says patients are better equipped to work holistically on longitudinal health goals and different aspects of their lifestyle to optimize areas such as sleep, nutrition, physical activity, productivity, social connectedness, and mindfulness. When more urgent issues crop up it also allows them to quickly access their provider and receive care more effectively because a relationship between their provider has already been established.
One Medical is an employer-sponsored healthcare benefit that makes it faster and easier for your employees and their families to get exceptional care whenever they need it — for everything from prevention and mental health to chronic conditions. Find out how we can help your organization support employees and their families.
The One Medical blog is published by One Medical, a national, modern primary care practice pairing 24/7 virtual care services with inviting and convenient in-person care at over 100 locations across the U.S. One Medical is on a mission to transform health care for all through a human-centered, technology-powered approach to caring for people at every stage of life.
Any general advice posted on our blog, website, or app is for informational purposes only and is not intended to replace or substitute for any medical or other advice. 1Life Healthcare, Inc. and the One Medical entities make no representations or warranties and expressly disclaim any and all liability concerning any treatment, action by, or effect on any person following the general information offered or provided within or through the blog, website, or app. If you have specific concerns or a situation arises in which you require medical advice, you should consult with an appropriately trained and qualified medical services provider.