Home
Blog
Healthy Living
Impact By One Medical, a Comprehensive Approach to Chronic Care Management: Q&A with Hemalee Patel, DO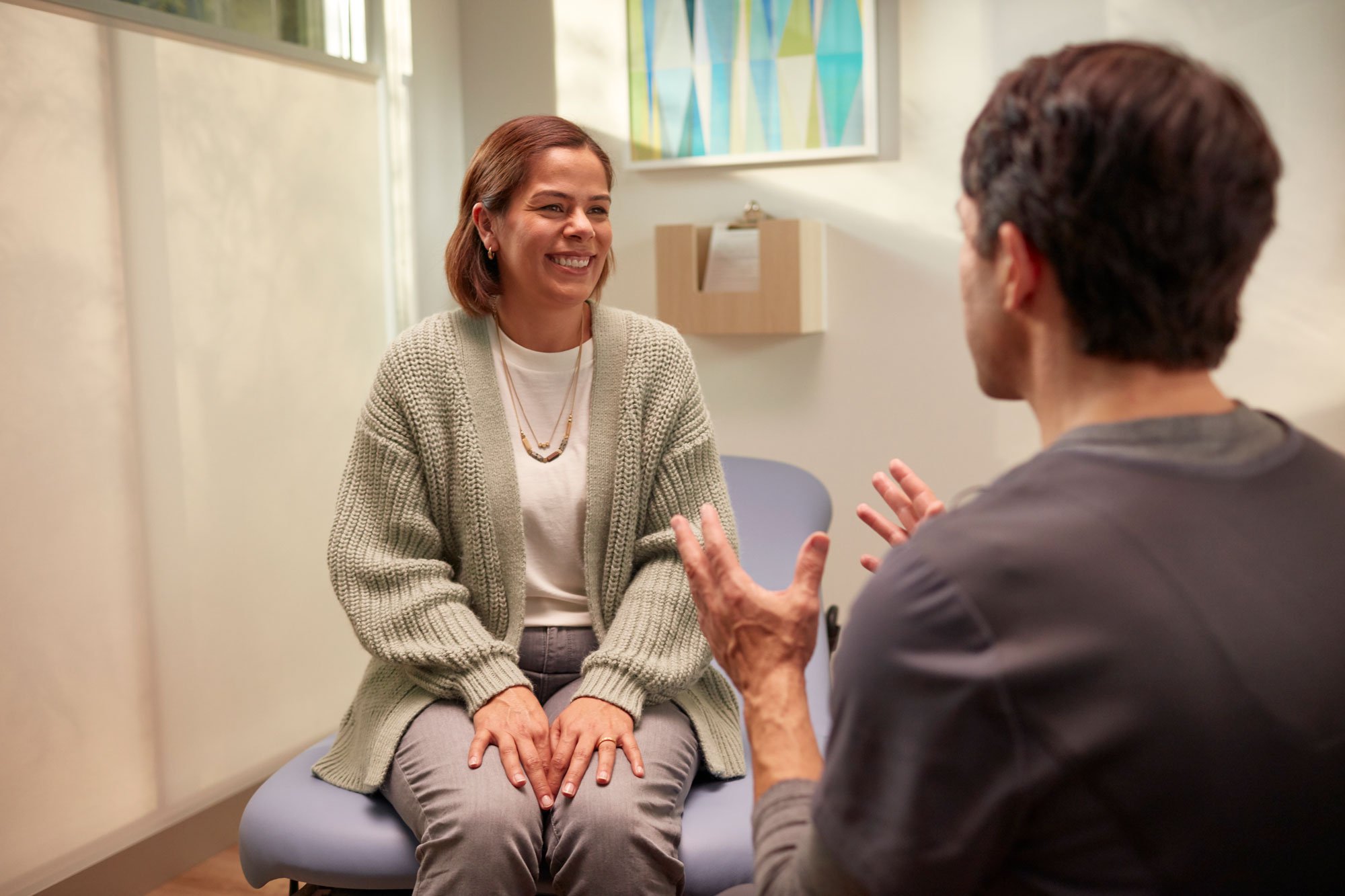 Chronic illness is one of the leading causes of death and disability in the United States, with over 50% of adults having at least one chronic condition. At this volume, it's the nation's leading driver of healthcare costs, accounting for 90% of expenditures. While preventing and managing these diseases is key to reducing healthcare costs and improving public health, complicated healthcare systems often make it difficult for those with chronic conditions to get the care they need.
Impact by One Medical is a multidisciplinary chronic care management program designed within primary care to address a patient's entire health journey. Through this program, patients work with their dedicated care team led by a primary care provider to set health goals and make a personalized plan to meet them. To learn more about this program, we sat down with One Medical Clinical Design Lead and Medical Director of Chronic Care Management Hemalee Patel, DO to discuss our unique approach to chronic care management.
Q: What exactly is Impact by One Medical ?
A: This program combines longitudinal high-touch care and health navigation with an integrated technology platform to help individuals manage their chronic conditions and avoid the onset of new ones. From diabetes to hypertension, our clinicians, care navigators, and licensed coaches use a team-based approach to tackle chronic care management, all in one place. We collaborate with patients to build personalized care plans and, if necessary, connect them to specialists at our health system partners and coordinate care. This can include: 1 on 1 behavioral coaching sessions, group classes, and self-guided educational resources, as well as syncing data from wearable devices. We help patients better understand how different aspects of their health and lifestyle (like diet, exercise, and mental health) are connected and guide them in making more informed decisions about their health.
Q: Why did One Medical decide to create this program? What was the impetus behind it?
A: While many healthcare startups have popped up in recent years in response to the rise of chronic illness, most solutions have focused on one aspect of the patients' health, rather than the full picture. Meanwhile, the focus has been on treating those who are critically ill, rather than developing new interventions to manage and treat these conditions early on. In our current healthcare system, individuals with chronic illness are often left in the dark about how their condition impacts their overall health, and are forced to navigate a complex healthcare system on their own. This additionally puts a big burden on physicians, leading to provider burnout and lower quality care for patients. As One Medical expands across the U.S., we now have an opportunity to make the chronic care management process more seamless for both patients and providers, as well as reduce the rising costs and hospitalizations associated with chronic illness.
Q: Why is primary care the best place for chronic care management?
A: Primary care providers are the first point of contact for diagnosing and treating chronic conditions. With this program, patients get high-touch care with an extended care team, additional services, and tech-enabled monitoring, to improve health outcomes without having to use other tools or services. This program is founded on One Medical's value of treating the whole person through an expanded dedicated care team, specialized in chronic conditions, who can work together to meet their goals. This can include a primary care provider, virtual medical medical team, health coach, care navigator, nurse, and pharmacist. They'll also have access to chronic condition specific classes. Led by providers and health coaches, these multi-week workshops can help patients learn skills to manage their condition and build a community with others who have the same condition. Through individual behavior coaching, our dedicated team of certified health coaches provide support and tools tailored to each patient, designed to help them modify their behaviors, like eating habits, and build the skills and techniques to meet their health goals. Using One Medical's proprietary personalization engine, patients are targeted based on their conditions and health needs. Patients receive outreach for relevant services via app, email and push notifications. This includes proactive outreach with clinically relevant content – including newsletters, blogs, and videos created by the care team. New content is continuously published leveraging the most recent scientific research. Together with their provider, patients also have the option to share relevant data to share with their provider by connecting Apple HealthKit to their One Medical app.
Q: What facets of the program are you most proud of? What makes it unique?
A: I love that this program addresses the whole person and takes an individualized approach to care. Chronic disease has many physical characteristics, but there is also a large behavioral component that must be addressed in order to make lasting change. We take a comprehensive, multidisciplinary approach in addressing the many facets of these complex conditions. Care plans designed by providers and education around disease states are reinforced by our team, while coaching around behavior enables us to take a personalized approach, meet our patients where they are, and guide them through stages of change to achieve lasting, better health.
Q: What problems in chronic care management does this program solve?
A: Thanks to our tech platform we are able to ensure key care gaps are closed and routine screenings are achieved. This not only empowers our patients to be in the driver's seat of their health, it allows our providers to get back to the bedside, stepping away from desktop medicine and putting the focus back on the patient provider relationship. This program was designed with the provider in mind. The patient is held by an entire care team, where responsibility is shared rather than falling on one person. We are addressing all facets of the quadruple aim — enhancing patient experience, improving population health, reducing costs and improving the work life of health care providers, including clinicians and staff.
Q: What does it mean to have the remote monitoring aspect to the program?
A: Remote patient monitoring complements and reinforces the behavior modifications needed to allow the patient to make lasting healthy lifestyle adjustments in real time that are personalized for them. It also provides their care team with specific, frequent data that then allows us to have more visibility into how the patient is doing on a current treatment plan and make immediate adjustments rather than waiting for the patient to follow up or a lab result to occur months down the line. It places the patient in the driver's seat of their own health and allows for greater transparency on all sides, in regards to how they are progressing in their health journey.
Q: How do you see the program growing in the future?
A: It keeps getting better! As technology advances, and we continue to monitor and track outcomes, we will be able to learn, adapt and remain current and cutting edge in regards to the changing landscape of healthcare, while continuing to keep our patients healthy and our providers happy.
The One Medical blog is published by One Medical, a national, modern primary care practice pairing 24/7 virtual care services with inviting and convenient in-person care at over 100 locations across the U.S. One Medical is on a mission to transform health care for all through a human-centered, technology-powered approach to caring for people at every stage of life.
Any general advice posted on our blog, website, or app is for informational purposes only and is not intended to replace or substitute for any medical or other advice. 1Life Healthcare, Inc. and the One Medical entities make no representations or warranties and expressly disclaim any and all liability concerning any treatment, action by, or effect on any person following the general information offered or provided within or through the blog, website, or app. If you have specific concerns or a situation arises in which you require medical advice, you should consult with an appropriately trained and qualified medical services provider.