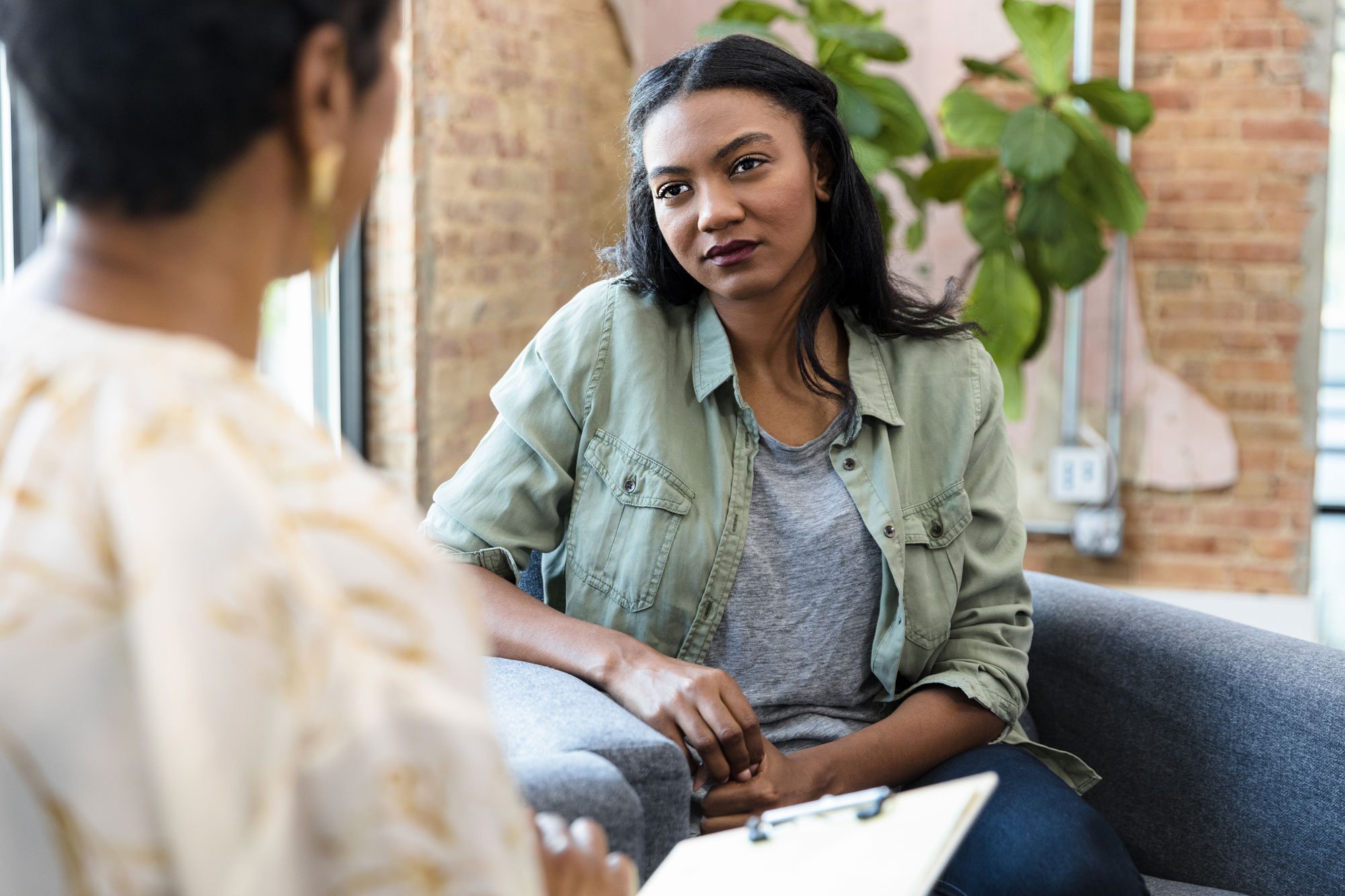 Updated October 5, 2023.

Clinical Editors: Megan Dodson, PA-C, Laura Korin, MD, MPH, and Jessica Lue-Lai, MD

When it comes to your health, it can be hard to stay on top of your personal to-dos. There are screenings, exams, and tests to be done in every chapter of your life. But what boxes are we trying to tick, and when?
Women and individuals assigned female at birth have their own unique set of challenges. When exactly do breast cancer exams begin? Should you be checking for cervical cancer? What about bone density?
To help you manage this plan a little better (and provide a peace of mind), we've created a checklist to help you navigate every decade. Here's how you can reduce your risk of disease and boost your health at every age:
All ages
When it comes to your overall health, there are a few preventive actions you can take at any age.
One of the best things you can do is develop a relationship with a primary care provider and stay on top of your annual visits. Primary care providers can keep you on track with routine immunizations and preventative screenings and catch potentially serious issues early on before they cause any complications."An annual wellness visit, to check in with your primary care provider about your health and your family's health history, helps determine if you are at increased risk for certain diseases that might need earlier detection and/or genetic testing," says One Medical provider, Laura Korin, MD, MPH. Your provider will treat you within the context of your personal and family health history, and partner with you to create a personalized care plan to help you meet your long-term goals. During annual visits, your provider can stay on top of your progress and suggest lifestyle changes to keep you on track.
Beyond visiting your primary care provider, there are some general habits that are important, no matter what age you are. "For all ages, a well balanced diet, regular moderate intensity exercise, quality sleep, and mitigating stress levels can promote a long, healthy life," says Korin. This means getting regular physical activity, prioritizing a well-balanced diet full of whole-foods, and aiming for at least 7 hours of sleep each night. It's also always a good idea to be mindful of your alcohol and tobacco consumption. If you smoke, the sooner you quit, the better. Likewise, heavy drinking is associated with a number of health problems, so moderation is key.
In your 20s
You might feel invincible in your 20s. It's an exciting, fresh time in your early adulthood. But it's also the perfect time to lay the foundation for a healthful life.
One of the most important screenings to consider in your 20s is cervical cancer screening. Individuals assigned female at birth should have a discussion with their provider about starting cervical cancer screenings in their early 20s. According to the American Cancer Society, cervical cancer screenings with HPV tests are recommended every five years for individuals at average risk between the ages of 25 and 65. This frequency may change, however, depending on your results, individual risk factors, and health history, so it's important to work with your provider to develop a screening schedule tailored to your unique health needs.
If you're sexually active, this is also a good time to start a conversation with your provider about screening for sexually transmitted infections (STI). A number of factors, including your lifestyle, sexual activity, and personal health history, will impact which screenings your provider recommends and when.
Beyond screenings, there are a couple of other steps you can take to protect your sexual health. Everyone through the age of 45 who has not gotten or completed the human papillomavirus (HPV) vaccine series yet should also be vaccinated as soon as possible, as the vaccine provides protection against strains of the virus most associated with cervical cancer and other cancers.
In your 30s
Some subtle 'side effects' of aging may be creeping in and you may not feel as infallible as you did in your 20s. Maybe you don't recover as quickly from a hangover as you used to, or you've noticed a few gray hairs. Fortunately, while your 30s can come with a lot of changes, you can count on your health checkpoints to be virtually the same as your 20s.
"The list is generally the same as the last decade!", says Korin. "You should continue with STI screenings, as well as pap smears every five years, particularly if you're doing testing with HPV screenings, and your pap smears have been previously normal."
One thing that may be new during your annual visits though is diabetes screening. Your provider may recommend checking your fasting blood sugar level, your non-fasting blood sugar level, or a test called hemoglobin A1c, which can also give information about your blood sugar without requiring fasting. While this is typically recommended starting at age 35, your provider may suggest testing earlier depending on your risk factors for diabetes and heart disease.
Your 30s is also a good time to have a conversation with your provider about pregnancy and fertility if you haven't already. Fertility starts to decline in your 30s through menopause, so if you're interested in family planning, it can be helpful to talk to your provider to better understand your options. Whether you're ready to have a baby, planning a future pregnancy, or unsure whether you want to be a parent, your primary care provider can offer guidance, support, dietary and lifestyle tips, and more to support your fertility journey. They can also help you manage any conditions that might affect your ability to get pregnant, as well as any conditions that are common during pregnancy.
In your 40s
Between your 30s and 40s, you might find yourself juggling more responsibility. Maybe you've taken on a bigger role at work, have started raising a family, are caring for aging parents, or are busy doing all three. With a jam-packed schedule, it can be hard to find time for yourself. Prioritizing your health, however, becomes increasingly important during your 40s, especially as your body undergoes some big changes.
One thing that may be top of mind for many individuals assigned female at birth is menopause - the end of your menstrual cycle and natural reproductive years - and perimenopause - the transition period before. Most individuals will start the perimenopause transition in their 40s (though some might notice signs even in their 30s), and reach menopause before 55, with the average age in the U.S. being 51. This stage of life can bring a host of unwanted symptoms, ranging from hot flashes and headaches, to mood swings and changes in sex drive. The good news is that there are a number of ways to manage and treat uncomfortable and bothersome symptoms, including lifestyle changes and medication. Your primary care provider can work with you to navigate the transition, stay on top of your health, and provide support along the way.
In addition to continued STI and cervical cancer screenings, there are a few additional sexual health screenings that may begin in your 40s. First, individuals who are at average risk of breast cancer should have a discussion with their provider about breast cancer screening starting at age 40. For individuals at average risk between the ages of 40-74, we recommend having a mammogram once every two years. Then when you reach 45, you should talk to your provider about starting colon cancer screening. Your provider will work with you to determine a screening schedule that's right for you.
In your 50s and beyond
While hitting that middle age milestone may be scary, your future is still bright. You've experienced a lot in your life and there's more to come. Use this time to renew your focus and take charge of your health for years to come.
Cancer screenings continue to become increasingly important during this stage of your life, as the risk of various cancers increases with age. You should continue with breast cancer screening, cervical cancer screening and colon cancer screenings based on the schedule and frequency you determine with your provider.
Beyond cancer screenings, you should also pay close attention to your heart health and understand your personal risk of heart disease. As cardiovascular disease is the leading cause of death for individuals assigned female at birth and risk increases with age, regular visits to your primary care provider become especially important as you get older. Your provider will work with you to review your labs and health habits to ensure your personal risk factors are being continuously monitored and mitigated.
You'll also want to familiarize yourself with key warning signs of heart attack and stroke, so you know what to do in the event of an emergency. Not everyone experiences the same symptoms, and some may experience more mild symptoms than others.
If you've ever been a smoker, this is a good time to pay closer attention to your lung health as well. Depending on your smoking history, your provider might recommend an annual chest scan.
Additionally, your bone health should be a priority as you reach your 50s and 60s. Individuals assigned female at birth face a greater risk of osteoporosis and this risk increases with menopause. Your provider may recommend bone density testing depending on your personal risk and health history.
The One Medical blog is published by One Medical, a national, modern primary care practice pairing 24/7 virtual care services with inviting and convenient in-person care at over 100 locations across the U.S. One Medical is on a mission to transform health care for all through a human-centered, technology-powered approach to caring for people at every stage of life.
Any general advice posted on our blog, website, or app is for informational purposes only and is not intended to replace or substitute for any medical or other advice. 1Life Healthcare, Inc. and the One Medical entities make no representations or warranties and expressly disclaim any and all liability concerning any treatment, action by, or effect on any person following the general information offered or provided within or through the blog, website, or app. If you have specific concerns or a situation arises in which you require medical advice, you should consult with an appropriately trained and qualified medical services provider.