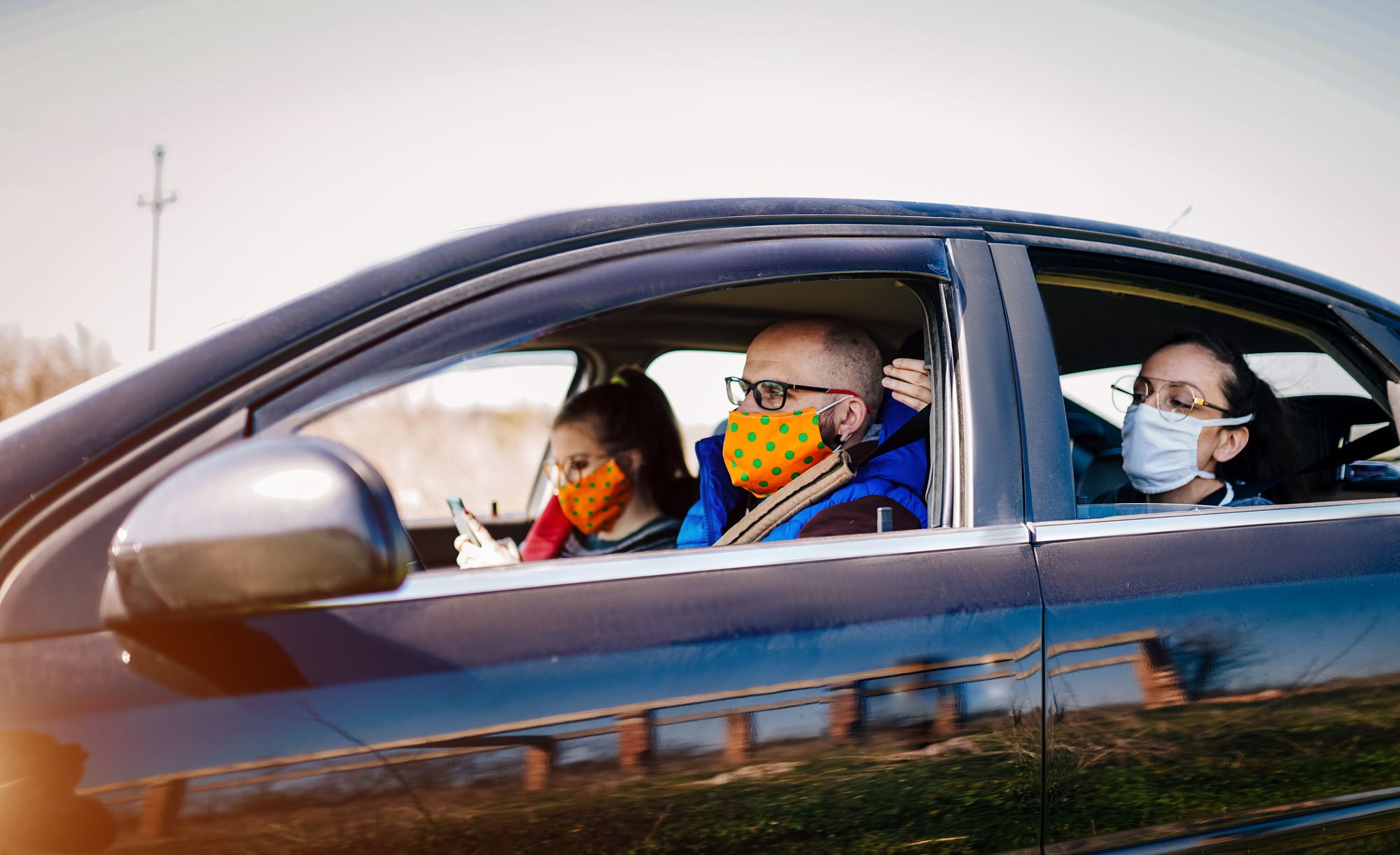 Updated December 20, 2021.

As COVID-19 cases continue, many of us are making tough decisions in order to protect the health of ourselves, our household, and our communities. In areas of high to substantial COVID transmission, the CDC is urging fully vaccinated people to once again wear masks in indoor public spaces. Travel plans are once again being postponed, and gatherings with friends and family are being reconsidered.
"It's understandable to feel isolated, restless and fatigued, especially during this time of year when many people look forward to celebrating with the ones they love," says Natasha Bhuyan, MD, family provider at One Medical in Arizona. "But it's important to think about how to keep your friends and family safe, and the best way to do that is by ensuring your loved ones are vaccinated."
Every person's situation is unique, so we encourage you to ask yourself these important questions when navigating decisions around gatherings and travel:
Who will be at the gathering?
If you are thinking about gathering with those outside your household, "pod," or community, consider the COVID-19 risk associated with each person that will be there. The most critical question: are they fully vaccinated? Studies have found all three COVID-19 vaccines to be effective against the Delta variant for those who have had both doses, while CDC expects the vaccines to also offer protection against severe illness, hospitalizations, and deaths due to the Omicron variant. However, no one vaccine is 100% effective at preventing infection and breakthrough infections are expected. Those who are fully vaccinated can still be infected with COVID-19, as well as transmit it to others. It's also important to consider if anyone you're gathering with are part of a vulnerable group (i.e. over the age of 65 or have pre-existing conditions) that could experience worse outcomes if they do become infected with COVID-19? If these risks exist, it's best to stay home and opt for a virtual gathering instead.
What kind of gathering?
As the number of people increases at any physical gathering, so does the risk. If you are going to gather with others outside of your household, you can lower but not eliminate the risk by holding the gathering outdoors.
If you are unable to host your gathering outdoors, the CDC recommends wearing masks in all indoor settings in areas of high to substantial transmission. Consider catching up with loved ones in a way that allows you to keep your mask on and social distance, rather than eating a meal. If you do eat a meal indoors, try to enjoy it in a well-ventilated area (near open windows or doors, or with a HEPA filter), make sure not to share utensils, and maintain at least six feet distance.
What kind of travel is involved?
If you need to travel, there are many factors that impact your level of risk. For example, car travel is less risky than plane or public transit, because you will be exposed to fewer people. It's even less risky if you're driving alone or carpooling with people that are vaccinated and already in your household, and if you're driving a short enough distance that you don't need to stop for gas, food or bathroom breaks.
It's also important to keep in mind the transmission and vaccination rates in your home community, and the community you're traveling to. This handy tool will help you not only track the transmission risk in any given area, but also how that risk increases with the number of people gathering. Anyone with symptoms, vaccinated or not, should avoid travel and arrange for COVID testing.
Are you able to use COVID-19 testing effectively?
A negative COVID-19 test alone does not eliminate the risk of travel and/or gathering. The most effective window to test for coronavirus is five to seven days after your day of potential exposure for those fully vaccinated, and five days after potential exposure for those who are unvaccinated. If you are unvaccinated, it's important to schedule time to quarantine for at least five days before your test, and to continue quarantining not only until you receive your results, but until the day of your meet-up. Learn more about the types of COVID-19 tests available, and the proper timelines for testing.
The One Medical blog is published by One Medical, a national, modern primary care practice pairing 24/7 virtual care services with inviting and convenient in-person care at over 100 locations across the U.S. One Medical is on a mission to transform health care for all through a human-centered, technology-powered approach to caring for people at every stage of life.
Any general advice posted on our blog, website, or app is for informational purposes only and is not intended to replace or substitute for any medical or other advice. 1Life Healthcare, Inc. and the One Medical entities make no representations or warranties and expressly disclaim any and all liability concerning any treatment, action by, or effect on any person following the general information offered or provided within or through the blog, website, or app. If you have specific concerns or a situation arises in which you require medical advice, you should consult with an appropriately trained and qualified medical services provider.