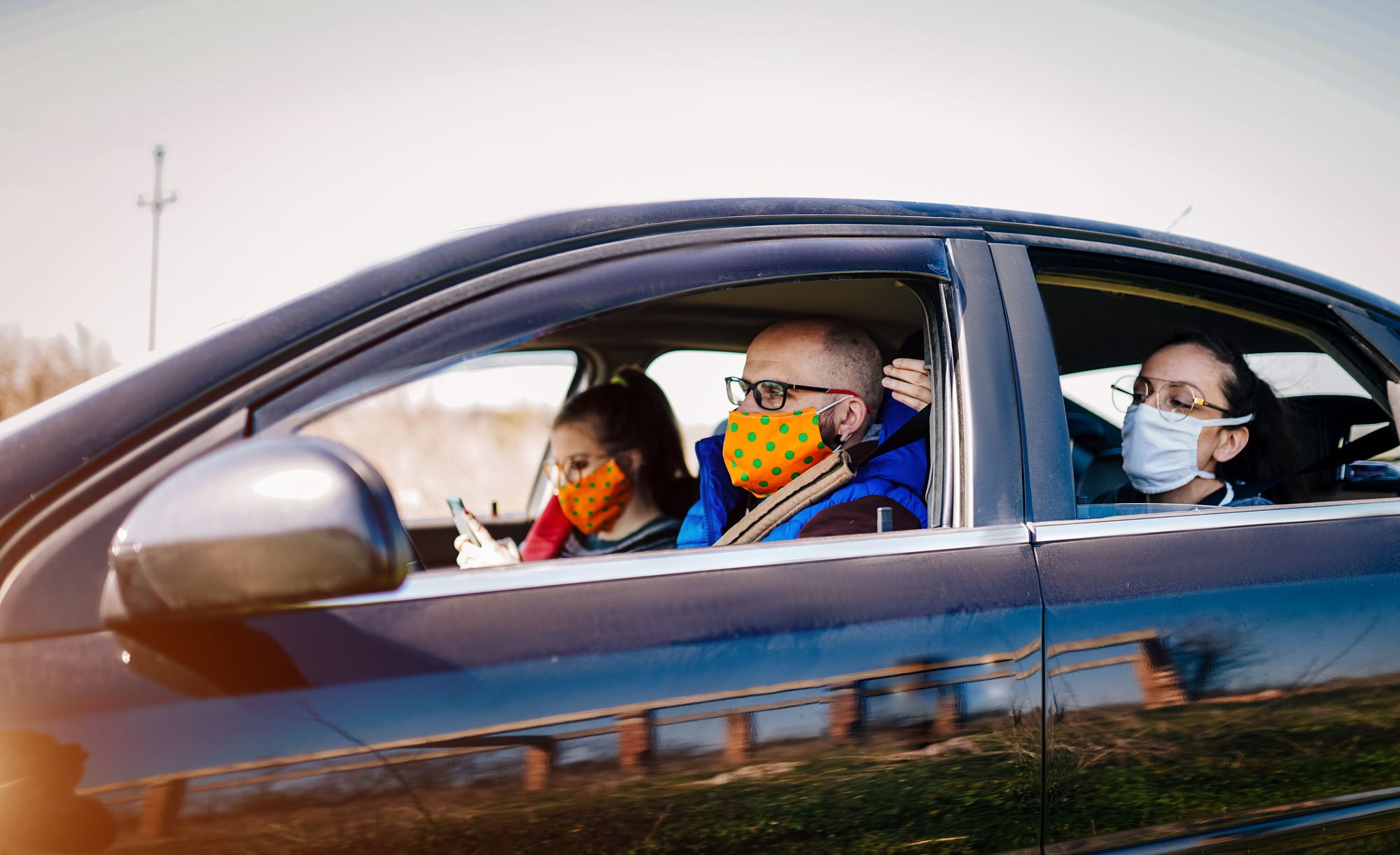 Updated December 21, 2022.

As COVID-19 cases continue, many of us are making tough decisions in order to protect the health of ourselves, our household, and our communities. This winter, we are also in the midst of what many are calling the "tridemic," as flu and RSV cases surge, in addition to COVID-19.
"It's understandable to feel isolated, restless and fatigued, especially during this time of year when many people look forward to celebrating with the ones they love," says Natasha Bhuyan, MD, family provider at One Medical in Arizona. "But it's important to think about how to keep your friends and family safe, and the best way to do that is by ensuring your loved ones are vaccinated for COVID-19 and the flu."
Every person's situation is unique, so we encourage you to ask yourself these important questions when navigating decisions around gatherings and travel:
Who will be at the gathering?
If you are thinking about gathering with those outside your household, "pod," or community, consider the health risk associated with each person that will be there. One of the most critical questions: are they fully vaccinated against COVID-19 and flu? Studies have found COVID-19 vaccines to be effective at reducing COVID-19 symptoms and protecting against severe illness, hospitalizations, and deaths. Additionally, the bivalent booster provides protection against the currently circulating Omicron variants. Meanwhile, the flu vaccines reduce the risk of getting the flu, as well as the risk of severe illness, complications,and hospitalizations. The CDC has advised that this year's flu vaccine appears to be a good match for the circulating variants of the flu virus. There is currently no vaccine for RSV.

However, no one vaccine is 100% effective at preventing infection and breakthrough infections are expected. Those who are fully vaccinated can still get sick, as well as transmit it to others. It's also important to consider if anyone you're gathering with are part of a vulnerable group (i.e. over the age of 65 or have pre-existing conditions) that could experience complications or more severe illness. If they do get sick. If these risks exist, it's best to stay home and opt for a virtual gathering instead.
What kind of gathering?
As the number of people increases at any physical gathering, so does the risk. If you are going to gather with others outside of your household, you can lower but not eliminate the risk by holding the gathering outdoors.
If you are unable to host your gathering outdoors, you can limit risk by wearing masks in all indoor settings. Consider catching up with loved ones in a way that allows you to keep your mask on and social distance, rather than eating a meal. If you do eat a meal indoors, try to enjoy it in a well-ventilated area (near open windows or doors, or with a HEPA filter), make sure not to share utensils, and wash your hands frequently.
What kind of travel is involved?
If you need to travel, there are many factors that impact your level of risk. For example, car travel is less risky than plane or public transit, because you will be exposed to fewer people. It's even less risky if you're driving alone or carpooling with people that are vaccinated and already in your household, and if you're driving a short enough distance that you don't need to stop for gas, food or bathroom breaks.
What if someone invited to the gathering has symptoms or has been exposed?
Any individuals with symptoms consistent with COVID-19, influenza, or RSV should be considered contagious and stay away from others to prevent transmission. These symptoms include fever, cough, nasal congestion, body aches, fatigue, weakness, and nausea and vomiting.
Testing for COVID-19 is recommended if you have symptoms, even if you are fully vaccinated. This should be done at least 5 days after being exposed to someone who has tested positive for COVID-19, even if you are not experiencing symptoms. Testing can be done easily at home, or at a clinic that offers PCR testing. If you test positive, you should isolate. Learn more here.
If you're feeling sick and test negative for COVID-19, it's recommended to stay home until symptoms have improved and you have been fever-free for 24 hours without the use of fever-reducing medication (such as Tylenol or ibuprofen).
The One Medical blog is published by One Medical, a national, modern primary care practice pairing 24/7 virtual care services with inviting and convenient in-person care at over 100 locations across the U.S. One Medical is on a mission to transform health care for all through a human-centered, technology-powered approach to caring for people at every stage of life.
Any general advice posted on our blog, website, or app is for informational purposes only and is not intended to replace or substitute for any medical or other advice. 1Life Healthcare, Inc. and the One Medical entities make no representations or warranties and expressly disclaim any and all liability concerning any treatment, action by, or effect on any person following the general information offered or provided within or through the blog, website, or app. If you have specific concerns or a situation arises in which you require medical advice, you should consult with an appropriately trained and qualified medical services provider.