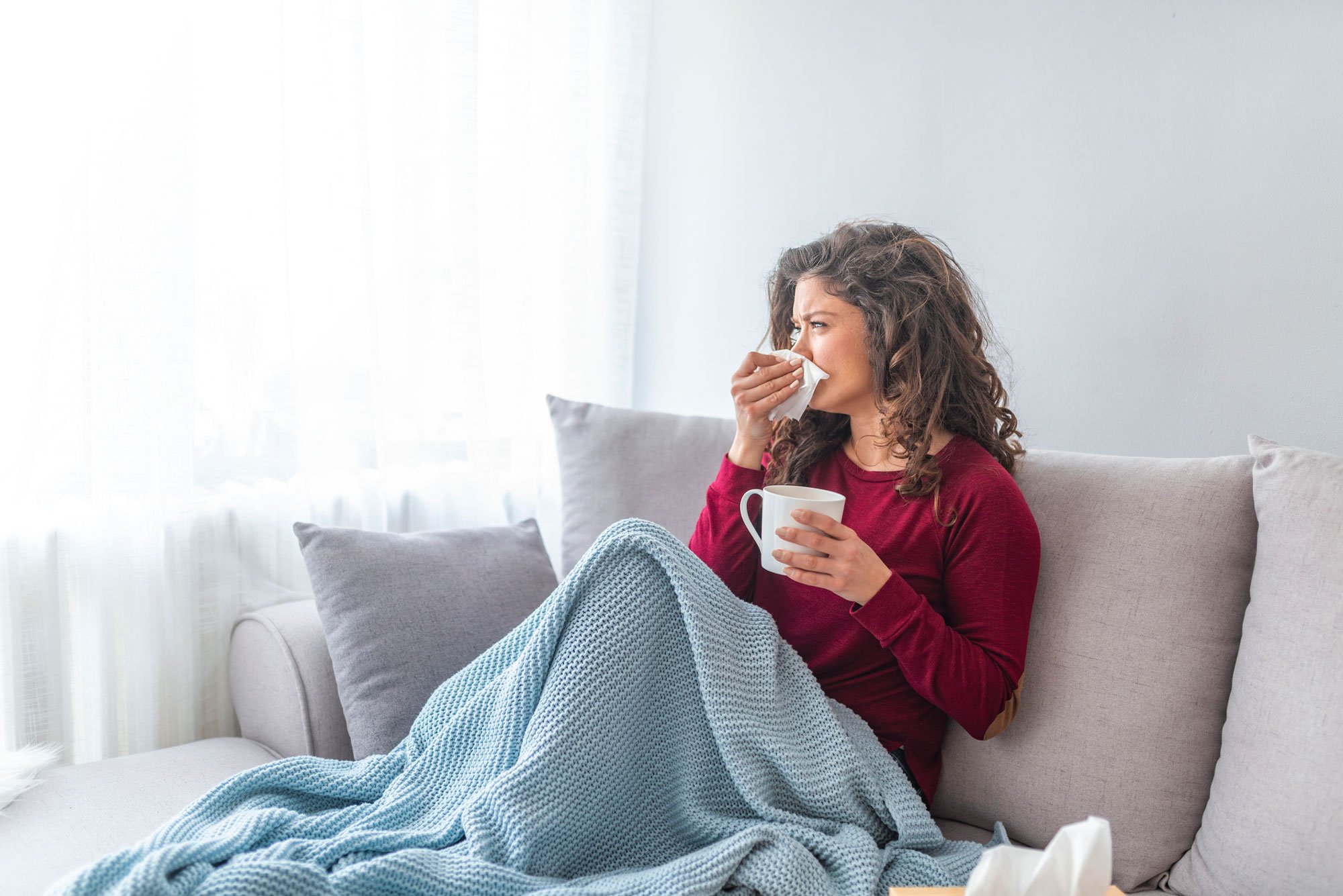 Updated January 12, 2022.

Testing positive for COVID-19 can feel scary and leave you wondering about the health and safety of yourself and your loved ones. While the media swirl around coronavirus may paint an alarming picture, for many people, having COVID-19 isn't much different than having a cold or flu. Here's everything you need to know if you've tested positive for COVID-19:
I was tested for COVID-19. What's next?
Depending on what kind of COVID-19 test you received, your test will either be processed on-site (as with rapid PCR, home or office-based rapid antigen tests) or sent to a laboratory for processing (as with standard PCR tests). If your test was run at a One Medical site, we will contact you to share your test results and provide a care plan based on your symptoms. Rapid tests can produce same-day results, while standard PCR tests results currently take about two to three days. To learn more about the various testing options and which is best for you, read here.
Please note, all healthcare providers are required to confidentially report all positive COVID-19 results to the local department of health who may contact you to learn more about any recent travel or close contacts to assist in containing the spread of the virus.
If you were tested through a program affiliated with your employer, school, or other organization, please continue to follow any isolation guidance communicated by your team as some areas are continuing to follow the CDC's previous guidance of 10 days of isolation. Please also continue to follow any local, state or tribal guidance that is different from the CDC guidance below.
I tested positive for COVID-19 but am not showing symptoms.
If you tested positive for COVID-19, your One Medical provider will contact you via our mobile app to provide education around a care plan. If you're not showing symptoms, there is a good chance that you have an asymptomatic infection or you're already on the road to recovery. While you may feel fine, it's important that you still take measures to prevent others from contracting the virus.
Current CDC guidance recommends that patients without symptoms who test positive for COVID-19 should isolate until the following:
At least five days have passed since they first tested positive assuming they have not developed symptoms within that time. This should be followed by five days of wearing a mask when around others.
If you develop symptoms during this time, follow the guidance below. Studies suggest that having recovered from an infection with COVID-19 may confer some protection against getting re-infected, but how robust the protection is and how long it lasts is still under investigation. For more information on isolation see here.
I tested positive and am experiencing mild to moderate symptoms.
Many of those who get tested for COVID-19 will actively be experiencing symptoms similar to those of a cold or flu. While there is currently no known cure for the coronavirus, your provider will offer tips on things you can do from home to help ease your recovery period. Most importantly, make sure to isolate from others, get plenty of rest, drink lots of water and take acetaminophen (or another pain/fever reducer as instructed by your provider) to alleviate pain and help reduce fever.
Current CDC guidance recommends that patients who have symptoms and test positive for COVID-19 should isolate until the following:
At least 5 days have passed since their symptoms first appeared. The first day of symptoms counts as "day 0".
AND
They have had no fever for at least 24 hours without the use of fever-reducing medication
AND
They have no other symptoms, or their symptoms are mostly resolved. This should be followed by five days of wearing a mask when around others.
During this time, you should not leave home or visit public areas, except to get medical care, and you should separate yourself from other people and pets in your household as much as possible. If you must be around other people, wear a mask and try to maintain at least 6 feet of distance at all times. You should also avoid sharing personal items, wash your hands frequently, and clean all high-touch surfaces often. We also recommend reaching out to a friend or family member who may be able to help drop off supplies during your self-isolation period. For more information on isolation see here.
I tested positive and have risk factors for developing severe illness
If you have received a positive COVID-19 test and are over the age of 64 or have a health condition, you should reach out to your healthcare provider for more information as there may be medications available that could significantly decrease your risk of complications from COVID-19.
Anyone with severe illness due to COVID, those with moderate to severe immunocompromise, or those who are unable to wear a mask are recommended to isolate for the full 10 days. Isolation may be discontinued after 10 days once symptoms have improved and it's been at least 24 hours since fever went away (without fever reducers).
If your symptoms become more severe, such as difficulty breathing, very high fever, or chest pain, or if you are unable to take care of yourself (i.e. unable to consume liquids and food, experiencing excessive light-headedness, etc.), you should immediately reach out to your healthcare provider, or for emergencies, dial 911.
The One Medical blog is published by One Medical, a national, modern primary care practice pairing 24/7 virtual care services with inviting and convenient in-person care at over 100 locations across the U.S. One Medical is on a mission to transform health care for all through a human-centered, technology-powered approach to caring for people at every stage of life.
Any general advice posted on our blog, website, or app is for informational purposes only and is not intended to replace or substitute for any medical or other advice. 1Life Healthcare, Inc. and the One Medical entities make no representations or warranties and expressly disclaim any and all liability concerning any treatment, action by, or effect on any person following the general information offered or provided within or through the blog, website, or app. If you have specific concerns or a situation arises in which you require medical advice, you should consult with an appropriately trained and qualified medical services provider.