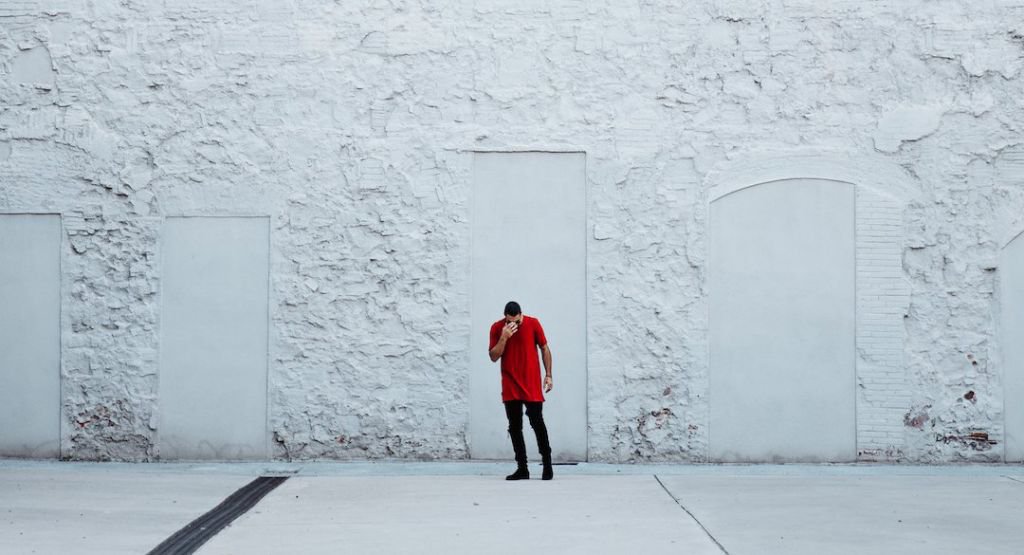 Gym membership? Check.
Daily fruits and veggies? Check.
Psychological evaluation? …Say what?
If you're trying to stay on top of your well-being, you've probably got a list of good-for-you habits that keep your body in shape. But while you're working out and eating right to care for your physical health, are you paying enough attention to your mental health as well?
The real meaning of mental health
If you think you have to be experiencing some sort of clinical psychological condition to merit help with your mental health, think again. According to the World Health Organization (WHO), mental health is "a state of well-being in which an individual realizes his or her own abilities, can cope with the normal stresses of life, can work productively, and is able to make a contribution to his or her community." That means that mental health isn't just the absence of a mental disorder; it's an essential component of your overall well-being that warrants just as much attention as the other pieces of your care.
But if the concept of mental health seems far too broad to wrap your head around, it may be helpful to take a glance at the list of areas The American Psychiatric Association (APA) considers important elements of the overall picture: focus, self-awareness, mood, energy, sleep, anxiety, balance, and avoidance (meaning whether you're staying busy in order to avoid problems). If you're having trouble with any of these areas, it's time to talk to a healthcare provider.
Where and when to check in
Many people think of mental health as an issue reserved for therapy or psychiatry, but proper psychological care commonly starts in your doctor's office. That's because primary care providers (PCPs) are often the first ones to pick up on mental health issues, since they're usually the first point of contact many patients have in the medical system. One Medical providers routinely recognize issues like depression, anxiety, stress, grief, and insomnia, but they rely on patients to clue them in with honest conversation.
So how often should those conversations be happening? "Definitely at every physical," says One Medical virtual care provider Spencer Blackman, MD. "But really anytime they have a concern about their well-being."
So as a rule of thumb, your mental health should always be on the agenda when you see your doctor for an overall wellness checkup. And it should definitely be a topic you bring to the table any time you spot potential signs of trouble.
Are there warning signs to look for?
When it comes to spotting the physical symptoms of mental health issues, identifying telltale signs isn't always simple. "They can really vary — the mind and body are closely linked!" Blackman says. Since these symptoms can point to other illnesses, speak to your clinician if you encounter any of these common physical symptoms:
Headaches

Fatigue

Sleep changes

Cognitive changes (i.e. not being as sharp mentally)

Irritability

Neck and back pain

Stomach aches and other digestive symptoms

Hives

Palpitations

Chest tightness
What to expect when checking in on your mental health
If the idea of divulging your thoughts and feelings makes you less than thrilled to book an appointment with your primary care provider (PCP), know that mental health is about much more than a stereotypical therapy couch analysis. To evaluate where you're at, your clinician will work with you to get some essential information and act as your ally to make sure you're being heard.
"Mainly, they will listen to your concerns and symptoms, then ask some additional questions to get a complete picture," Blackman says. "They may examine you and sometimes even order additional tests if it's possible your symptoms are explained by a different medical condition."
Once your provider has a better understanding of your current mental and physical state, they'll likely share their thoughts and suggestions, collaborating with you to create a plan of action that feels appropriate and doable. "This could include more visits with the PCP, things like exercise, diet changes, and nutritional supplements, meditation, mental health mobile apps, psychotherapy, medication or a referral to a mental health specialist," Blackman says.
"From our experience in primary care, many symptoms can be related to a lack of emotional well-being," Blackman says. "Things like daily movement and regular exercise, healthy restorative sleep, healthy relationships, a healthy nutritious diet and purpose at work are very often critical for overall health. And this is not to mention even more fundamental needs like financial stability, feeling safe at home, substance abuse, etc. When these are lacking, people may develop symptoms like the ones listed above. Building a strong, trusting relationship with your PCP —  which can happen right away or over a series of visits — is important as a first step to emotional wellbeing."
What to do if you suspect it's time for care
If you're experiencing clear symptoms or simply not feeling like yourself, it's important to take action and seek out support. "As a general rule, the best care — especially for mental health issues — is with someone you know and trust, who knows you and about your life," Blackman says. "This is often your primary care provider — or it should be."
Whether you have a PCP you love or you're ready to switch, it's totally possible to find a provider who's perfect for you who you're comfortable with. Remember that your health is about so much more than numbers and tests, and finding a PCP you connect with is the first step to taking care of the whole package of you.
The One Medical blog is published by One Medical, a national, modern primary care practice pairing 24/7 virtual care services with inviting and convenient in-person care at over 100 locations across the U.S. One Medical is on a mission to transform health care for all through a human-centered, technology-powered approach to caring for people at every stage of life.
Any general advice posted on our blog, website, or app is for informational purposes only and is not intended to replace or substitute for any medical or other advice. 1Life Healthcare, Inc. and the One Medical entities make no representations or warranties and expressly disclaim any and all liability concerning any treatment, action by, or effect on any person following the general information offered or provided within or through the blog, website, or app. If you have specific concerns or a situation arises in which you require medical advice, you should consult with an appropriately trained and qualified medical services provider.