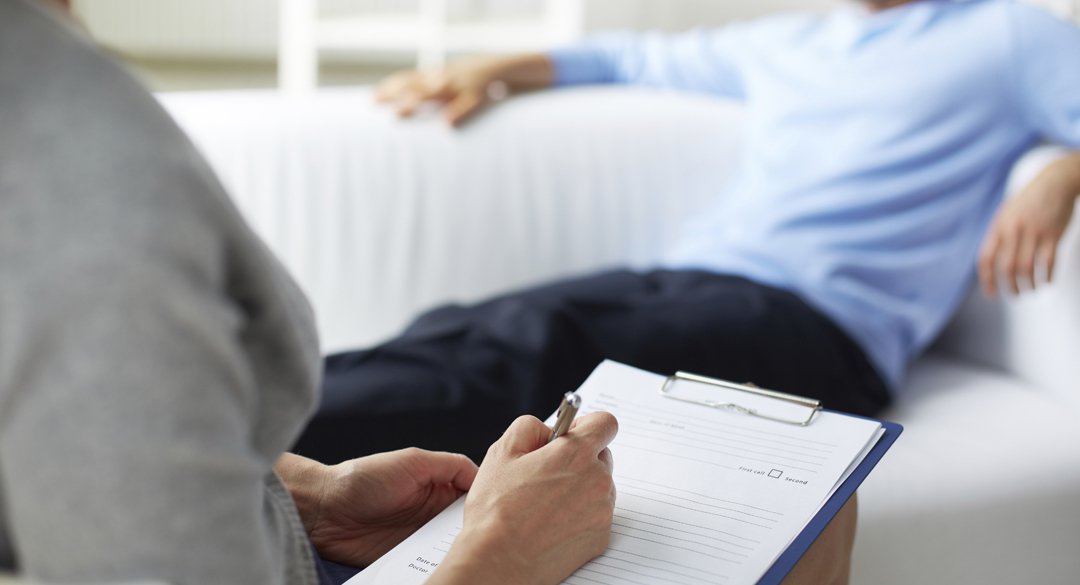 For many people, depression can be  shrouded in shame and secrecy, but it's no secret that the most common treatment typically comes in the form of a pill. And recently, even more Americans are turning to medication to alleviate depression symptoms.
The National Center for Health Statistics (NCHS) reported that the rate of antidepressant use among teens and adults in the US increased by almost 400 percent between 1988 and 2008. And according to the National Health and Nutrition Examination Survey (NHANES), about one in every 10 Americans takes an antidepressant.
But could another treatment be just as effective as medication? A new study published in The Lancet suggests that mindfulness-based cognitive therapy (MBCT) in a group setting may be an alternative to antidepressant medications.
What is mindfulness-based cognitive therapy?
Originally developed as a way to teach depression sufferers the skills to avoid relapse, MBCT combines elements of cognitive behavioral therapy (CBT) and mindfulness practices. While mindfulness practices can help increase a person's awareness of negative thoughts and behaviors, CBT can provide tools to help challenge and change those thoughts that can be causing and continuing the depression and change the behaviors. Advocates of MBCT believe the combination therapy helps train the mind and body to respond more constructively to experiences.
What did the newest research find?
Researchers assigned 424 people with major depression to either participate in 8 to 12 group MBCT sessions or to take antidepressants daily. The eight sessions were two-hour-and-fifteen-minute group sessions consisting of guided mindfulness, group discussion, and other behavioral exercises. The participants were also given techniques to practice at home. They were additionally offered the option to attend four additional sessions over a year after they completed the initial eight sessions. The antidepressant participants were instructed to continue medication daily for two years.
One of the most striking findings of this study was that there were no significant differences between patients who attended the 8 to 12 group therapy sessions and those who took antidepressants every day for two years, in terms of residual depressive symptoms and quality of life.  This finding suggests that the residual effects of being involved in weekly group therapy for around two to four months  is as effective as taking a pill every day for two years. No follow up was done at this time, so it's unclear whether the effects of being on the medication lasted beyond taking the pills daily, but it is meaningful that a small dosage (8 to 12 sessions) of MBCT had the same effectiveness and relapse rate after discontinuing the treatment as continuing the medication trial.
Moreover, the relapse rates between groups were not significantly different from one another : 44 percent in the MBCT group, and 47 percent in the medication group. While the researchers do not advocate group MBCT as a more effective or cost-efficient treatment for depression, they do consider it to be a possible alternative to antidepressants for relapse prevention or recurrence at similar costs. It's worth noting that because the follow-up period in the study was only two years, it isn't known how long the benefit lasts beyond that. That is, we only know how the participants did at the end of the medication trial and 18 to 21 months after completing MBCT.
Although the relapse rates in this study did not vary dramatically, previous studies have indicated that therapy can have longer-lasting effects on depression than antidepressants, even after discontinuing treatment. One randomized controlled trial found that cognitive therapy patients who stopped treatment were significantly less likely to relapse than patients who stopped taking their regular antidepressant medications. And a meta-analysis of 10 trials found that not only was the effectiveness equal to that of antidepressants, various forms of psychological therapy were linked with improvements in depression.
How can MBCT help with depression?
This isn't the first time mindfulness-based therapies have been studied as possible depression treatments, but the study is the largest of its kind to compare MBCT's effectiveness compared to antidepressants. A 2010 meta-analysis found that mindfulness meditation led to significant improvements in anxiety disorders and depression immediately after therapy and three months later.
Critics point out that CBT alone can help prevent depression relapses, so it's not yet clear whether the mindfulness component is crucial. A 2013 meta-analysis found that although mindfulness-based therapies were effective treatments for depression and anxiety disorders, they weren't any more effective than CBT alone. But advocates believe that mindfulness can help take the brain off of "automatic pilot" and keep people from spiraling into depression bringing about an awareness of negative thought patterns .
How can I find MBCT in my area?
If you're interested in trying MBCT, there are a number of ways to find a trained clinician in your area:
Ask your current primary care or mental health provider to recommend an MBCT practitioner or ask if your mental health provider can incorporate mindfulness techniques into your therapy.
Search for trained therapists by zip code and filter by treatment orientations, including MBCT, on Psychology Today.
 Get a complete provider list from your insurance company and ask friends and colleagues if they  could make a referral from the list.
Call a large clinic and ask for a recommendation based on your needs.
If you are unable to find a MBCT provider, you can also try to incorporate more mindfulness in your life through a variety of new apps. Mindfulness and ACT are both free on iTunes and have been researched and validated by the National Center for Telehealth and Technology.
The One Medical blog is published by One Medical, a national, modern primary care practice pairing 24/7 virtual care services with inviting and convenient in-person care at over 100 locations across the U.S. One Medical is on a mission to transform health care for all through a human-centered, technology-powered approach to caring for people at every stage of life.
Any general advice posted on our blog, website, or app is for informational purposes only and is not intended to replace or substitute for any medical or other advice. 1Life Healthcare, Inc. and the One Medical entities make no representations or warranties and expressly disclaim any and all liability concerning any treatment, action by, or effect on any person following the general information offered or provided within or through the blog, website, or app. If you have specific concerns or a situation arises in which you require medical advice, you should consult with an appropriately trained and qualified medical services provider.