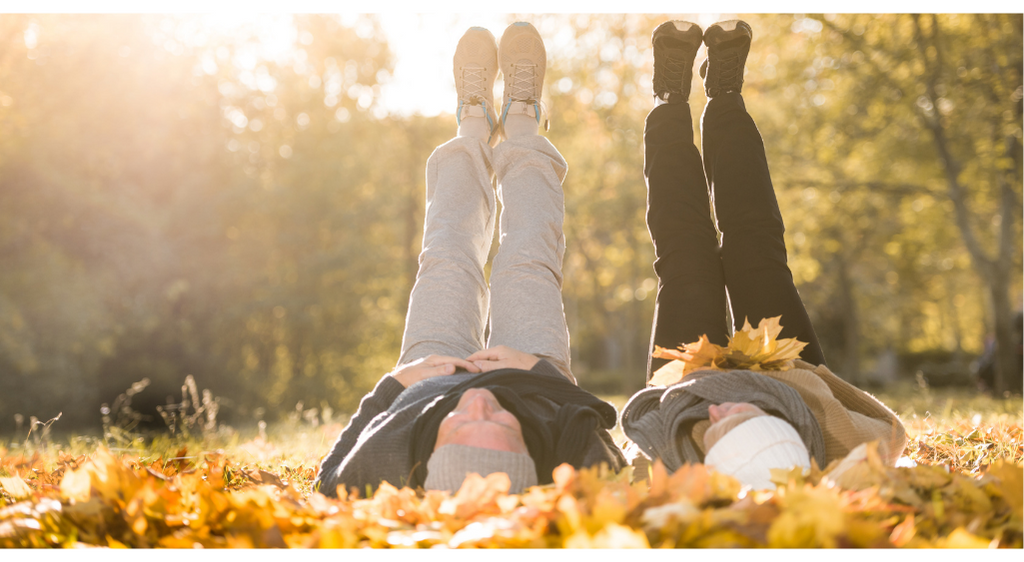 Social connections help us stay mentally healthy. Think of "people time" like "gas" in the car of your mental health that keeps it going, especially if you're an extrovert. Although the hot days of summer may be coming to a close, you shouldn't hunker down inside quite yet! With winter coming on, it's a great idea to make good use of the fall weather while it is here. Here are some low-cost, outdoor fall activities for seniors that our Behavioral Health Specialists put together to help you spend more time with the people who mean the most to you.
1. Outdoor Art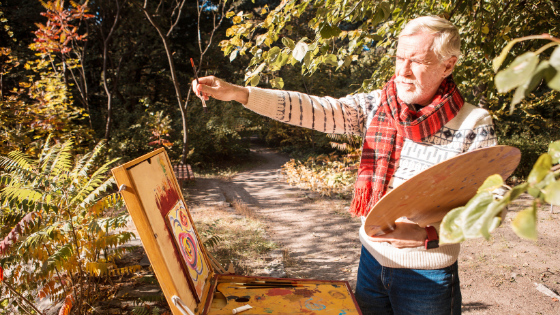 Try buying a cheap set of paints or canvas, and express your artistic side. Sit next to some friends or family while you work on an art project. Make sure to talk, laugh and joke!
2. "Sit and Stitch" Knitting or Crochet Circle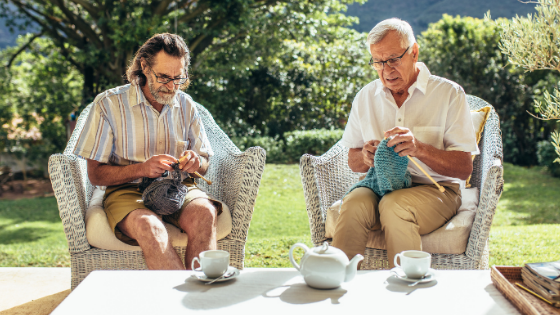 You may already have the materials to do this. For this low-cost fun fall activity, invite some people to your favorite outdoor place, bring fold-up chairs or utilize park benches. Talk while you knit, purl and crochet your way to a new warm fall scarf.
3. Gardening or Planter Decorating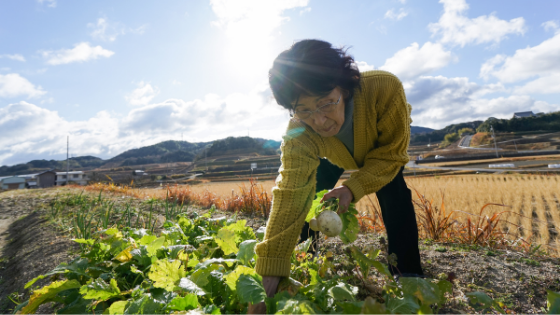 Play in the dirt while you garden. Studies show that gardening can reduce stress while providing beneficial sunshine and physical activity. Consider planting low-cost spring bulbs like tulips, daffodils and grape hyacinths. Fall is the perfect time to plant them. Enlist friends and grandkids for a fun outdoor activity.
4. Pumpkin Patches and Pumpkin Carving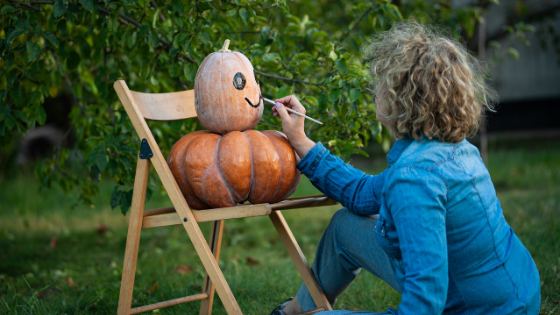 Several pumpkin patches are open to the public where you can find  your new favorite Jack O'Lantern or fall decoration. It could be helpful to call before you go to find out how busy it may be. Carve outdoors if you have a patio. Be sure to take a trash bucket or a plastic bag to catch those scraps!  
5. Apple Orchard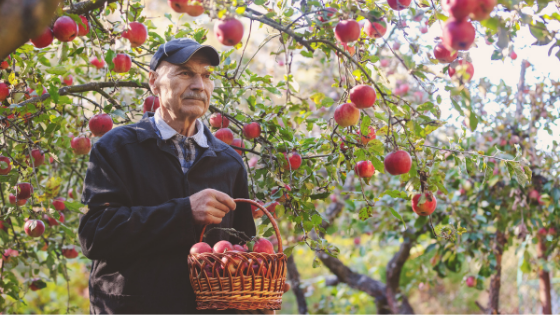 Going to an apple orchard hearkens back to an earlier time, and will give you a dose of fall spirit. Most apple orchards charge less than $5 for admission, and the apples are cheap and plentiful. Call to find out what apple varieties are available and any other activities the orchard may have. Many apple orchards also offer warm cider and fresh cider doughnuts, so you can make a day of it!
6. Remote-Controlled Vehicle Games
If you're looking for a creative new way to spend time with grandchildren or the young at heart, consider buying a cheap remote-controlled car, boat or inflatable. There are many good ones for under $40 that you can find online. Take advantage of the nice weather and enjoy this activity at a place of your choosing.
7. Fishing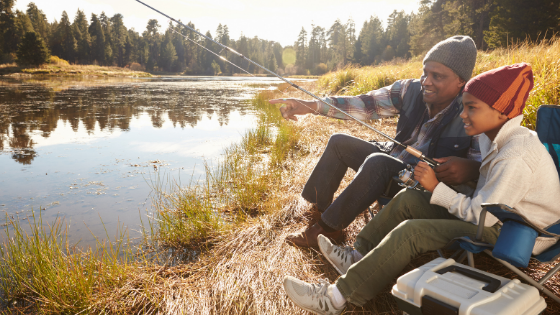 Always check local information about permits and when fish are active. Whether or not they are biting, fishing is a great way to spend time outdoors near beautiful bodies of water with family and friends alike. 
8. Feed Ducks and Geese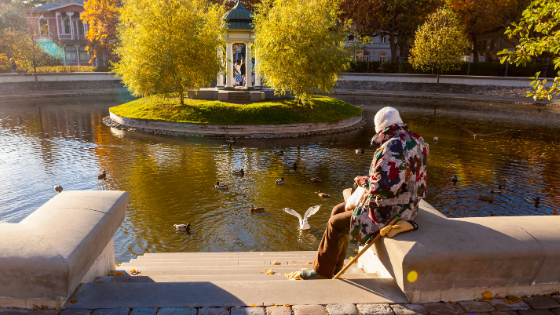 Bring grapes and lettuce (bread is not good for waterfowl like ducks and geese) and help the geese and ducks fuel up for their great migrations. Whether it's sitting outside, seeing cute animals, or just being with friends or family, feeding ducks and geese is the full package!  
9. Corn Mazes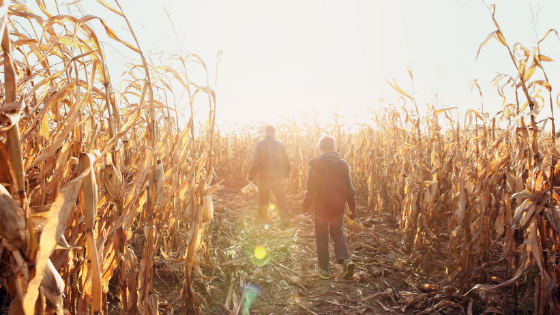 Haunted houses often involve tight spaces, people screaming in fear and long lines. However, many places that offer haunted houses also offer a corn maze. Call beforehand to check for cost and hours of operation. 
10. Go Leaf Collecting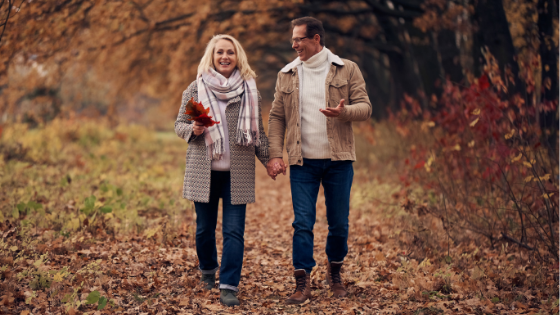 As the leaves cascade from the trees in the coming weeks, consider taking a walk around and picking up beautiful leaves you find with friends and family. At the end, delight your loved ones by offering to trade leaves with them. If you have some crayons and paper, you can memorialize your day with leaf rubbings without spending a cent.  
***
At One Medical Seniors, our goal is to keep you as healthy as possible. During these cold days, it's important to get up and move as often as possible. Ask your health coach or primary care provider any other questions or concerns you may have about how to stay active during these times. 
The One Medical blog is published by One Medical, a national, modern primary care practice pairing 24/7 virtual care services with inviting and convenient in-person care at over 100 locations across the U.S. One Medical is on a mission to transform health care for all through a human-centered, technology-powered approach to caring for people at every stage of life.
Any general advice posted on our blog, website, or app is for informational purposes only and is not intended to replace or substitute for any medical or other advice. 1Life Healthcare, Inc. and the One Medical entities make no representations or warranties and expressly disclaim any and all liability concerning any treatment, action by, or effect on any person following the general information offered or provided within or through the blog, website, or app. If you have specific concerns or a situation arises in which you require medical advice, you should consult with an appropriately trained and qualified medical services provider.