Home
Blog
Mental Health
Nervous about going to the doctor? One Medical and Headspace share 5 ways to relax ahead of your appointment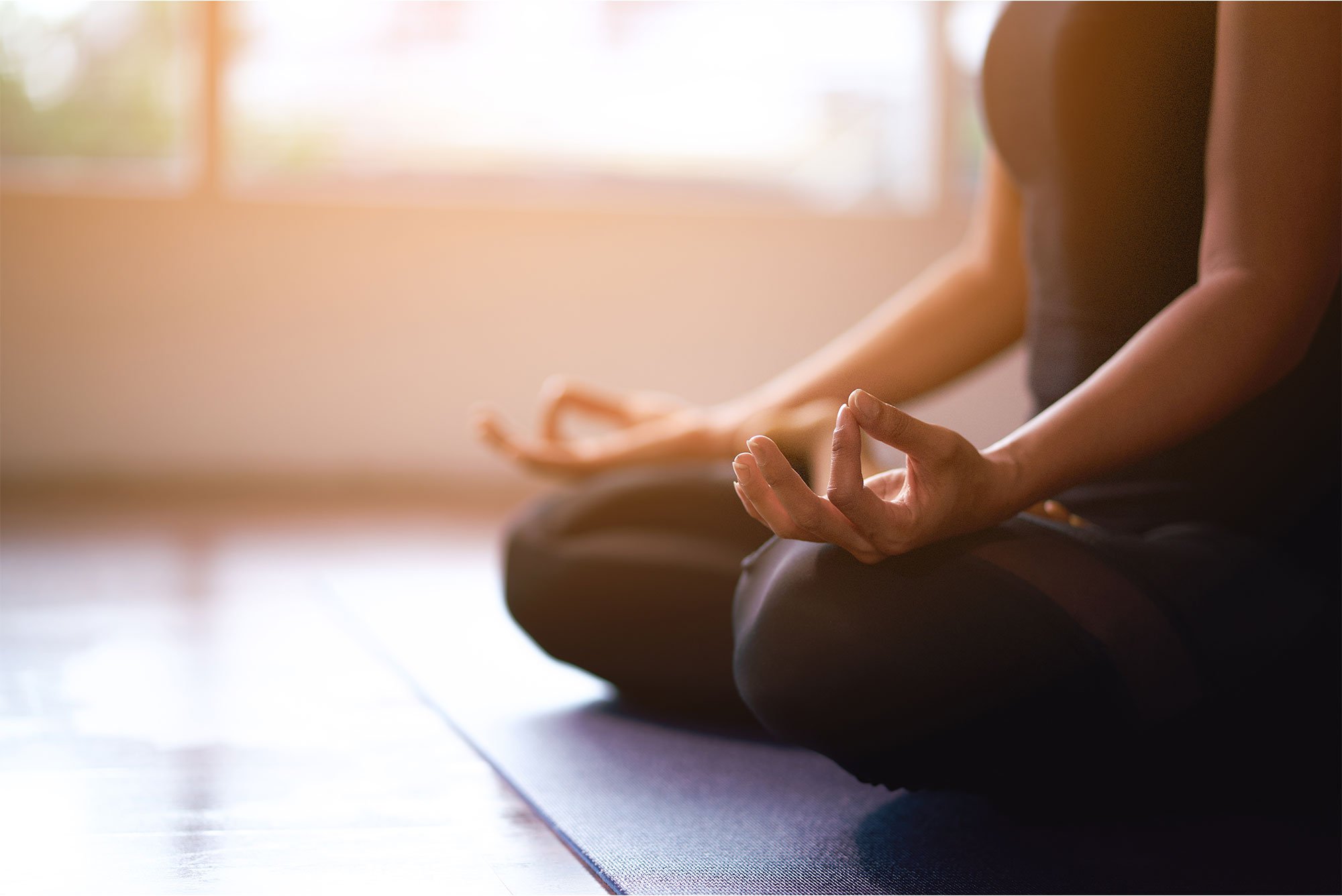 At One Medical we know that going to the doctor can be nerve-wracking. It can bring up emotions related to bad experiences in the past or a fear of the doctor finding out something is seriously wrong. While it's perfectly natural to feel anxious about going to the doctor, this often results in missed appointments that are critical to preventive screenings such as screenings for sexually transmitted infections, vaccinations, labwork, pap tests, and cancer screenings.
Two-thirds (69%) of people have anxiety about scheduling medical appointments, according to a new survey conducted by One Medical, Headspace, and The Harris Poll. We've teamed up with Headspace to share five ways to reduce stress as you prepare for medical appointments.
1. Schedule your appointment at a time you might feel your best
Consider making your appointment at a time when you know you are less likely to feel anxious. If you notice your anxiety is heightened when you wake up in the morning, it is probably best to schedule your appointment for later in the day.
"Think about what makes you feel relaxed. Some feel the most calm after a relaxing breakfast. Others like to come by mid-afternoon to beat the traffic," said Natasha Bhuyan, Vice President of In-Office Care at One Medical.
2. Connect with your provider ahead of time
At One Medical, we want to ensure our patients feel comfortable ahead of, during and after their visit. Your doctor is an ally in your health journey. You can message your provider ahead of your visit to let them know what you are feeling anxious about. That way, they know exactly how to approach the appointment so you feel at ease and they can also share tips to help you manage your experience.
"I love when new patients message me before our first visit. It's a chance for me to understand their goals for the visit. For patients with anxiety, I can also tailor my visit to ensure they are comfortable," says Bhuyan.
3. Meditate
Through clinical research, a study concluded that 30 days of Headspace can reduce stress by 32%, and eight weeks of Headspace has been shown to reduce symptoms of anxiety. Before your appointment, take some time to relax your mind. When the body and mind are relaxed, the parasympathetic nervous system is stimulated, causing the body to stop releasing stress hormones.
"Visiting the doctor's office can be a stressful time, often clouded in uncertainty. Taking a few moments before an appointment to calm your mind and body can help to reduce any stress or anxiety you might be experiencing, and research shows that practicing meditation can even help to reduce blood pressure." said Eve Lewis Prieto, Director of Teaching at Headspace. "Whether it be right before you leave for the appointment or in the parked car before you go into the office, setting aside a few moments to pause and recenter can help you navigate the situation with a more balanced and clear perspective."
As part of a partnership designed to calm patients' nerves and advocate for scheduling preventive appointments, One Medical and Headspace are offering a free meditation designed to relieve anxiety and stress before medical appointments, check out the meditation below.
4. Limit caffeine intake the day of your appointment
When you consume caffeine, whether that be through coffee, tea, or energy drinks, your body increases your dopamine levels to help you feel alert and focused. While these can be great side effects when you're feeling tired in the morning or just need a boost of energy, feeling too alert ahead of an already stressful event can make you feel worse. In fact, caffeine can even trigger anxious events, like a panic attack, in certain people. Try limiting your caffeine intake the day of your appointment to keep potential anxious feelings at bay.
5. Find the right provider
Ensuring you have a provider that you connect with is vital to your long-term health goals. At One Medical, it is important that providers and patients have a solid connection and line of trust. Providers are there to support your health journey and goals.
It can feel daunting to find the right provider so at One Medical we've included profiles on every provider available in your area where you can browse their background to see if their goals align with yours. If you're feeling nervous about meeting them in-person, you can book a remote visit to gauge if they are a match. Pay attention to how you feel during the conversation and if your personalities match. If they don't match what you're looking for, it's okay to be honest about what you need, our providers want you to find the best fit.
"It's very important to build a relationship with my patients that includes open communication. I aim to be a partner in my patients' health journey so that I can give them the best care and support possible to reach their health goals," says Bhuyan.
The One Medical blog is published by One Medical, a national, modern primary care practice pairing 24/7 virtual care services with inviting and convenient in-person care at over 100 locations across the U.S. One Medical is on a mission to transform health care for all through a human-centered, technology-powered approach to caring for people at every stage of life.
Any general advice posted on our blog, website, or app is for informational purposes only and is not intended to replace or substitute for any medical or other advice. 1Life Healthcare, Inc. and the One Medical entities make no representations or warranties and expressly disclaim any and all liability concerning any treatment, action by, or effect on any person following the general information offered or provided within or through the blog, website, or app. If you have specific concerns or a situation arises in which you require medical advice, you should consult with an appropriately trained and qualified medical services provider.