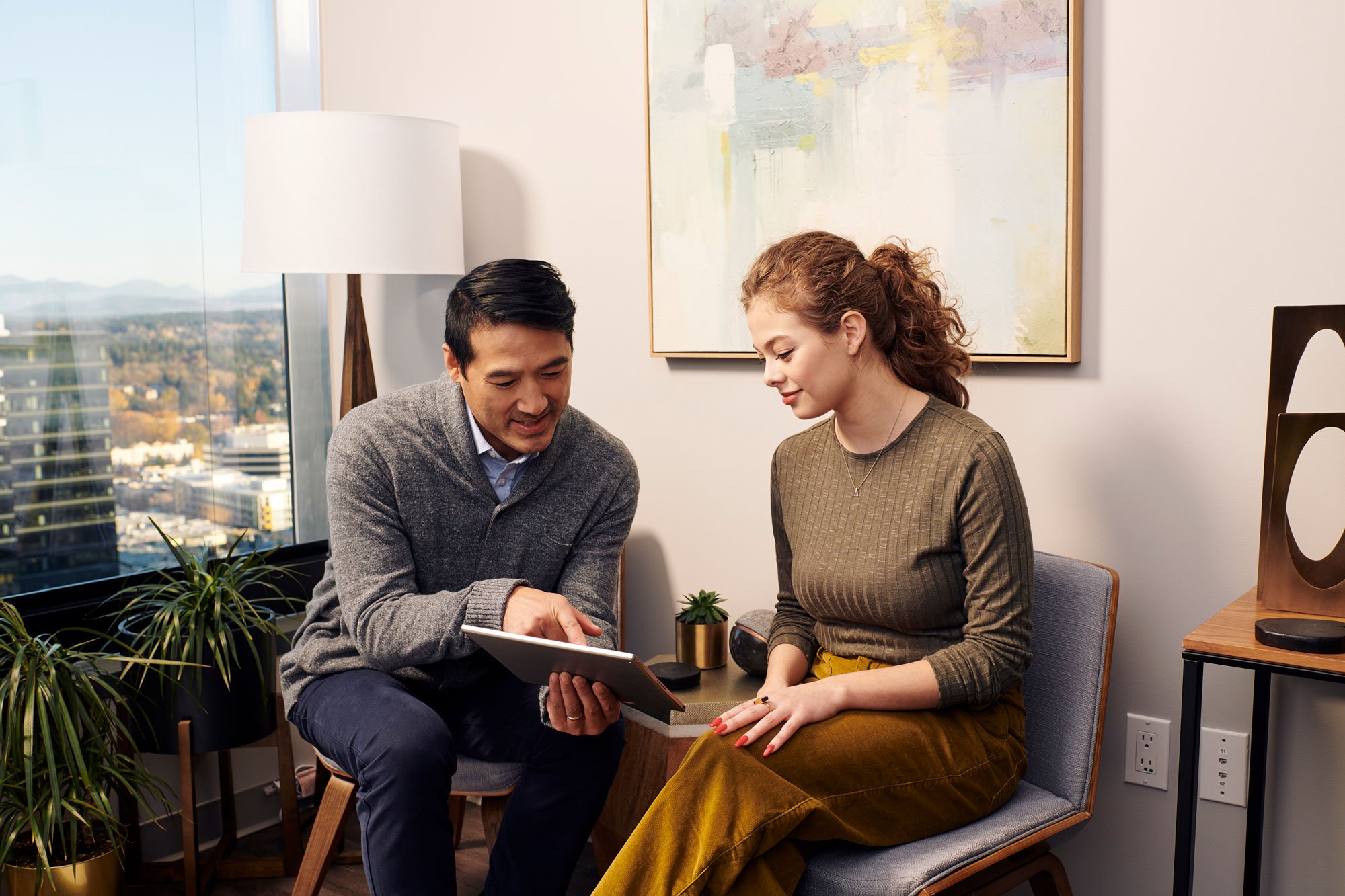 Clinical Editor: Megan Dodson, PA-C

No matter what your health goals are, establishing an ongoing relationship with a primary care provider is key for ensuring your long-term health.
"A primary care provider is a person who not only knows your medical history, but also your healthcare goals and preferences," says One Medical provider Shobha Narasimhan, MD. "Because we have a relationship, I can tailor your care to you, so you can do a better job taking care of yourself."
Think of it this way: When you're struggling, you probably talk to a friend or family member. Someone who's acquainted with the context of your life can offer better support and advice than someone you just met.
All that said, finding a primary care provider you like and trust isn't the easiest job. If you're switching providers or seeking primary care for the first time, how do you even start, and what are the most important things to think about in the process?
Here's what you need to know about choosing the right primary care provider for you, according to two One Medical providers.
Do your research first
All medical providers should, at minimum, be able to treat and diagnose health issues of their patients. But primary care is about so much more than getting diagnosed with the flu or managing headaches. You'll get more out of your appointments if you like your provider, because you'll probably be more likely to open up about your goals, ask questions, and follow your provider's recommendations.
Before booking an appointment, do some recon on potential providers. One Medical provider Sherri James Surgers, MD suggests reading clinician bios to determine if there's a potential connection. On top of making sure the provider's trained in what you need care for, look for details that stick out to you. For example, you may prefer a provider of a certain age or gender identity.
Narasimhan also suggests looking for a provider with medical interests that make sense for you. For instance, you might consider a provider who did a fellowship in sports medicine, is interested in gender-affirming care, or has studied integrative medicine, if those clinical fields are relevant to you. Likewise some providers may take a more traditional approach to medicine, while others may incorporate more complementary or alternative recommendations, so it's important to consider your needs and values when searching for a new provider. Additionally, if you have something in common with the provider — you're both parents, you're from the same hometown, or you both like cooking or sports — you might feel more at ease.
"It's important to make an intentional choice about someone you'd feel comfortable speaking to," says Narasimhan.
Interview the provider
While researching online can be helpful in narrowing down your search, it can be hard to know whether you'll have a connection with a provider until you meet face-to-face. So once you land on a provider you're interested in, schedule your first appointment. Whether you have a specific issue you'd like to discuss or you're simply planning an annual visit, consider this first appointment an opportunity to "interview" your potential provider.
Pay attention to how you feel during the conversation and exam. Consider how your personality meshes with theirs. Are you looking for someone who will be more of a coach, encouraging you to reach your goals, or someone who is more straightforward and blunt with the facts? Or maybe you want someone who feels more like a close friend? What feels right can vary from person to person, so choose a provider who you feel most comfortable with. And don't hesitate to ask questions to learn more about the provider's practice. Narasimhan says she enjoys when patients ask her about her approach to healthcare and views on medicine. "It gives me an opportunity to share these things and develop a connection with the patient," she says.
To make the best use of your time, it may help to prepare a few questions beforehand. James suggests asking logistical questions, too, to ensure your physician's overall approach suits your needs:
Will I see you each time I come in?
Do you provide after-hours care?
How long does it typically take to get an appointment with you?
Do you provide remote or virtual care?
How long do appointments take?
What kind of communication can I expect, and who will answer my messages?
Don't be afraid to keep shopping
Finding the right primary care provider can feel like dating. It may take a few times to get in the groove with someone you feel good about, or you might decide you're not a good match altogether. "A primary care provider may not be working for you if you feel like your questions and concerns aren't addressed to your satisfaction, or if the provider isn't able to direct you to an appropriate resource or specialist," says James. "Additionally, at no fault of the provider or patient, sometimes it's just not a good fit personality wise."
Either way: Don't be afraid to be honest with your provider about what you want or need. There's always a chance the clinician can tweak their approach to suit your communication style or preferences. But if you decide to move on, don't fear offending them — any healthcare provider should want you to find the best fit. At One Medical, for instance, you can select or change your primary care provider within the app or web portal at any time, no questions asked. You can also see any of the providers at our various locations, so you can find the right fit, before making a decision "It's worth the work to find the right person," says Narasimhan. "When you do, the improvements you can make in your health and life are so rewarding."
Looking to connect with a new provider, but still not sure where to start? We're here to help. At One Medical, our providers understand the importance of strong patient-provider relationships and will take the time to get to know you and your unique needs. Our providers want to understand how your history and lifestyle impact your overall well-being, and will collaborate with you to customize a plan that fits your life and helps you achieve your goals. You can select and change your primary care provider with the Check out our provider bios here and learn more about One Medical and how we can support you in your long-term health.
The One Medical blog is published by One Medical, a national, modern primary care practice pairing 24/7 virtual care services with inviting and convenient in-person care at over 100 locations across the U.S. One Medical is on a mission to transform health care for all through a human-centered, technology-powered approach to caring for people at every stage of life.
Any general advice posted on our blog, website, or app is for informational purposes only and is not intended to replace or substitute for any medical or other advice. 1Life Healthcare, Inc. and the One Medical entities make no representations or warranties and expressly disclaim any and all liability concerning any treatment, action by, or effect on any person following the general information offered or provided within or through the blog, website, or app. If you have specific concerns or a situation arises in which you require medical advice, you should consult with an appropriately trained and qualified medical services provider.