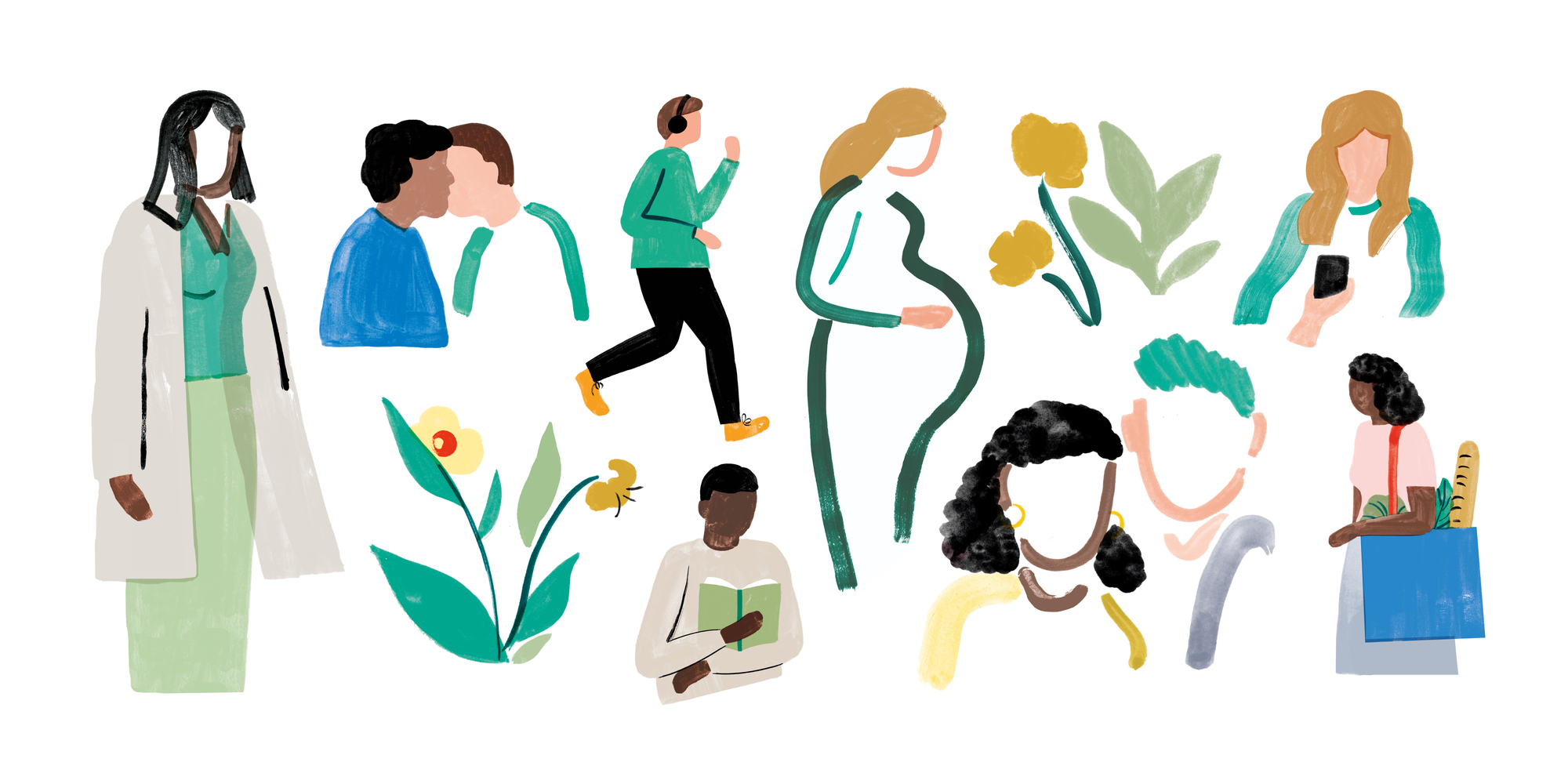 Over the last few decades, healthcare has become increasingly more specialized and fragmented. Gone are the days of the single town doctor; nowadays, you can find a different specialist for almost every part of the body.
With so many medical professionals to choose from, you may feel tempted to skip right over your primary care provider altogether to see a specialist. The reality is, though, primary care providers can address many health concerns themselves within the broader picture of your overall health — saving you time, money, and energy in the process. Here are just some of the things your primary care provider can help with:
1. Chronic condition management
Chronic diseases are broadly defined as health conditions that last one year or more and require ongoing medical treatment or limit daily activities. Because chronic diseases, such as heart disease, diabetes, arthritis, hypertension, and asthma, often require numerous medications and appointments, it can be easy to get overwhelmed or frustrated trying to get them under control. They require more time, energy, and attention than most other health issues, and if left untreated, they can have severe, life-altering consequences. Plus, trying to navigate a complicated healthcare system when you're not feeling well, can be particularly stressful. That's where your primary care provider can step in. Your PCP can serve as your medical home base, helping you monitor your condition, keep track of changes, set health goals, and coordinate care with specialists, so you don't have to. Between regular screenings and follow-up visits, they can take some of the weight of a chronic condition off your shoulders, helping you manage your medications, providing educational resources, and suggesting lifestyle changes that can improve your quality of life. Additionally, because your primary care provider already knows your personal health history, they can treat your condition within the context of your broader health, especially if you have multiple chronic diseases.
2. Sexual and reproductive health
It's a common misconception that for sexual and reproductive health services like birth control counseling, cervical cancer screening, erectile dysfunction, or STI (sexually transmitted infection) testing, you need to see a gynecologist or urologist. The truth is, most primary care providers offer these services and more. At One Medical, our providers are well-versed in sexual and reproductive health and can diagnose and treat a wide range of issues, from urinary tract infections and sexually transmitted diseases, to menopause and menstrual disorders. You can also save a visit to a specialist, as your PCP can order or perform routine cancer screenings, such as cervical, breast, prostate, and colon cancer screenings. Likewise, many of our providers can provide birth control, family planning, and fertility counseling, as well as procedures like colposcopies and IUD insertion or removal. Long story short, if you're experiencing an issue with your sexual or reproductive health, your primary care provider is a good place to start — they'll be able to steer you towards the appropriate specialist if needed.
3. Skin health
Need help with a stubborn rash or finally want that wart treated? Before seeing a dermatologist, you may be able to save yourself some time and money by seeing your primary care provider first. For instance, if you have a mole or new bump you're suspicious about, our providers can conduct skin exams— and many can do biopsies too. Likewise, our providers routinely treat rashes, acne, eczema, and various skin disorders, and can even conduct cryotherapy for warts and skin tag removal in the office. They'll also work closely with your dermatologist to coordinate any follow-up care.
4. Mental health
Most people head to their primary care provider for help with physical concerns, but don't actively seek care from their provider for mental health issues. What many people don't realize is that primary care providers are equipped to treat the whole person, knowing that the physical affects the mental and vice versa. Mental health is an essential part of primary care as mental health conditions, such as depression and anxiety, can cause physical symptoms, including fatigue, insomnia, headaches, digestive issues, changes in weight or appetite, and various others. Meanwhile, struggling with your physical health can have a significant toll on your emotional well-being. Primary care providers understand the importance of your mental health and can effectively screen, diagnose, and treat everything from everyday stress to major depression. Likewise, they can order tests and conduct exams to rule out any physical conditions that may be contributing to your symptoms. With your personal health history in mind, your primary care provider will develop a care plan tailored to your unique needs, whether that be lifestyle changes, medication, therapy, support groups, or referral to a behavioral health specialist. In fact, you may even feel more comfortable discussing your mental health with your primary care provider, due to their knowledge of your personal history and your established rapport.
5. Healthy lifestyle advice
When looking to switch up your diet, exercise, or overall health routine, it can be difficult to know where to start. These days, there are hundreds of influencers, celebrities, and authors all claiming to know the best way to lose weight, get in shape, and stay healthy. If you don't know who to listen to, you're not alone. Luckily, your primary care provider can help you cut through the noise. Whether you're looking to stop smoking, drop a few pounds, improve your diet, get better sleep, or establish a better workout routine, your primary care provider will be able to work with you closely to achieve your goals. With an understanding of your medical history, they can provide clinically approved educational resources, review medications and supplements that may be interfering with your goals, suggest changes to your current routines, and even keep track of and monitor your progress. As many health habits can be hard to shake, your provider will even be able to help identify any trouble spots or triggers, such as late-night snacking or stress-eating.
The One Medical blog is published by One Medical, a national, modern primary care practice pairing 24/7 virtual care services with inviting and convenient in-person care at over 100 locations across the U.S. One Medical is on a mission to transform health care for all through a human-centered, technology-powered approach to caring for people at every stage of life.
Any general advice posted on our blog, website, or app is for informational purposes only and is not intended to replace or substitute for any medical or other advice. 1Life Healthcare, Inc. and the One Medical entities make no representations or warranties and expressly disclaim any and all liability concerning any treatment, action by, or effect on any person following the general information offered or provided within or through the blog, website, or app. If you have specific concerns or a situation arises in which you require medical advice, you should consult with an appropriately trained and qualified medical services provider.